With fall already here, we're missing the summer vibes. Over the summer, a bunch of Star Magic artists came over to the U.S. for the 30th anniversary show, Beyond the Stars and although we got a lot of behind-the-scenes content, but the artists also took their own. We see Donny Pangilinan enjoy some free time golfing in San Francisco, Maris Racal enjoy halo-halo in Queens, and Alexa Ilacad watch Moulin Rouge on Broadway!
It looks like they all had a blast with each other and just enjoy the time to hang out outside of work. Who said you couldn't work hard and play even harder. The Star Magic crew not only put smiles on the many Filipinos who watched the show, but also experienced what it was like to be a Filipino abroad even just for a little bit.
Check out what they all got up to and let us know if you'd visited these places!
Cover Photo Credit: Alexa Ilacad Instagram
The Pistahan Parade and Festival in San Francisco recently brought Filipinos together in the Bay Area. It also celebrated the next generation of Filipino artists globally as they paraded together on the MYX Float. Those who made an appearance include: Edward Barber, Kiana V, AC Bonifacio, Kyle Echarri, Gigi De Lana, Ashley Mehta, Russ Coson, Janine Berdin, SAB, Lian Kyla, Larren Wong, and Angela Ken. Check out the photos from the parade!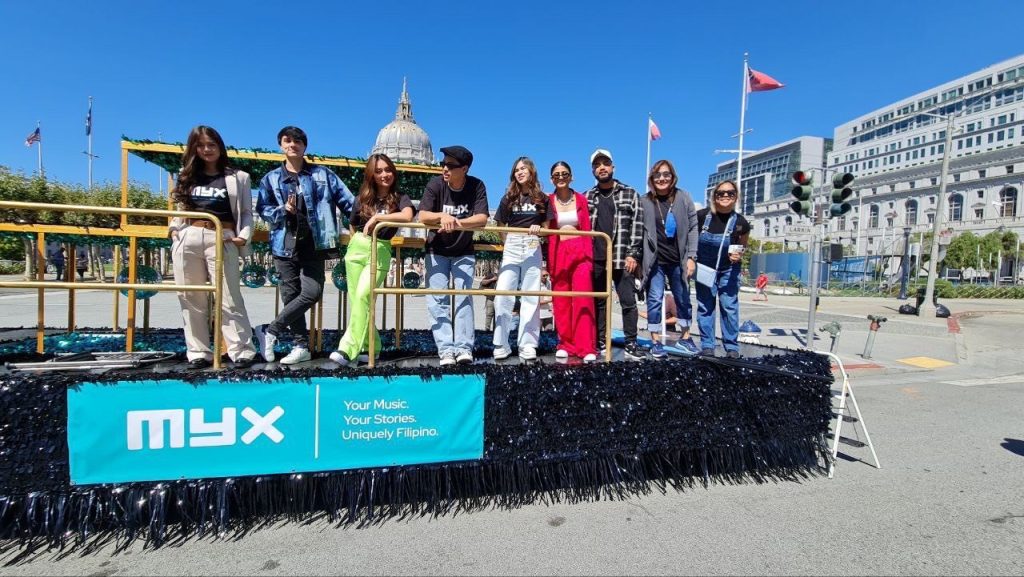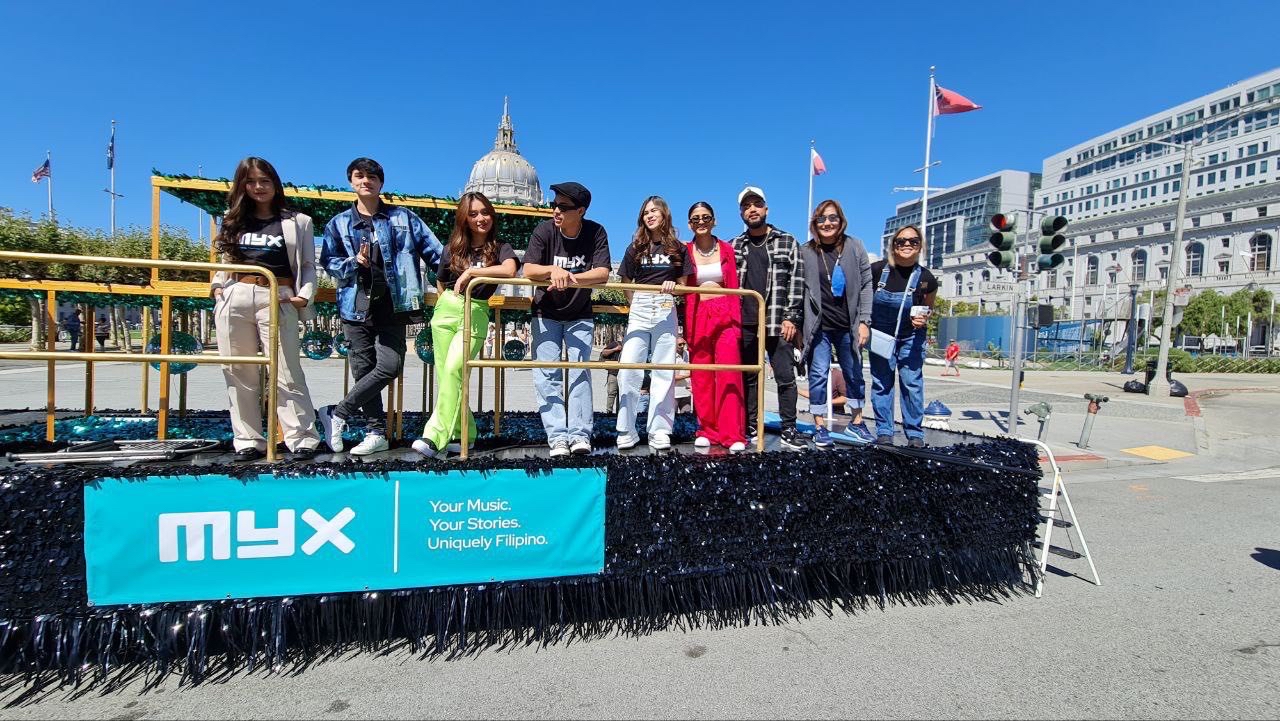 See them hold up the Philippines' flag and share smiles all around. This is also the first time where some of the US-based artists met artists from the Philippines. It goes to show how music is a universal language that touches all parts of the world.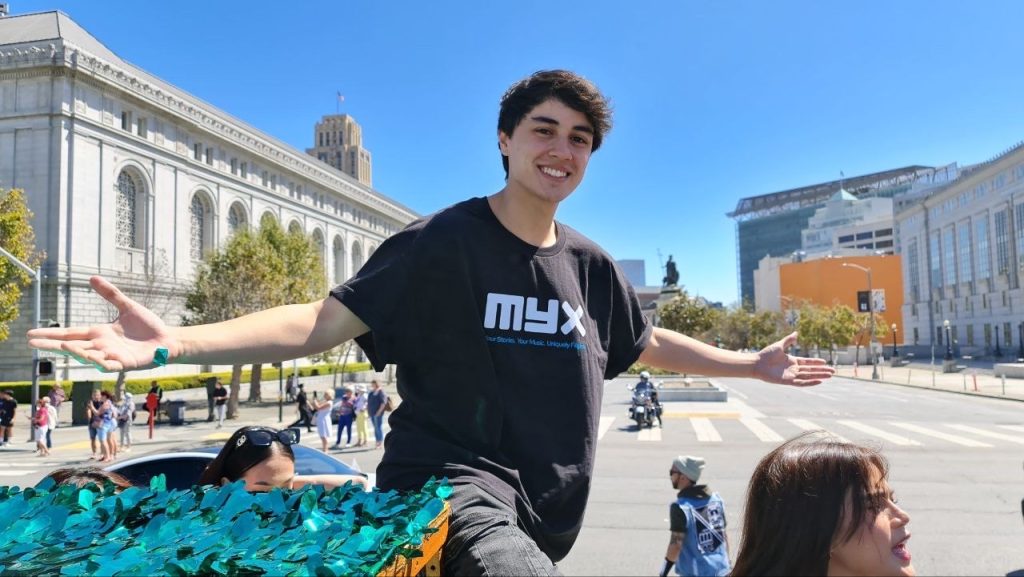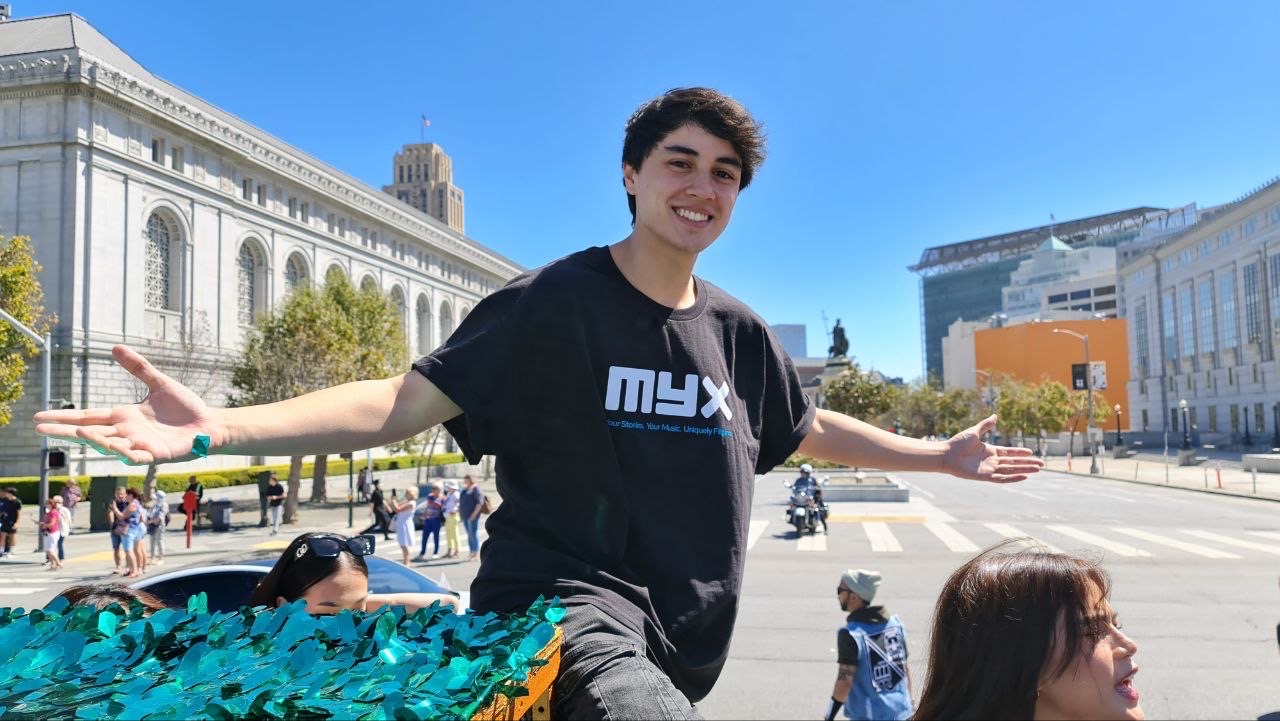 To get in the spirit of the 29th Annual Pishtahan, everyone had a great time on the MYX Float while fans were able to catch their favorite artists in-person or see them perform live. Adding to the excitement, MYX Global had a booth where we gave away a custom BumpBoxx prize!
We don't know about you, but we're already excited for the next one and can't wait to see who also comes on board!
Who's ready to meet your favorite stars of Star Magic as they begin their US tour? The first date is in Brooklyn, New York this August 6th. They took off from Manila a couple of days ago and made the trek from Asia to the States. Check out these pics of the young and fresh crew looking excited to put on a great show not only in NY, but also San Francisco and Los Angeles August 13th-14th.
This batch of travelers included Donny Pangilinan, Belle Mariano, Maris Racal, Charlie Dizon, Janine Berdon, Andrea Brillantes, Gigi De Lana, Eric Nicolas, and Carlo Aquino. For coming off almost half a day's trip the crew are all smiles!
Want to see them live in NY, SF, or LA? Grab your tickets now!
We recently gave you the details on Star Magic's debut film, Connected which starts streaming July 22th. This helps mark their 30th anniversary and features popular reality TV stars from seasons of Pinoy Big Brother and tackles young love and the struggle to combat feelings of isolation in a connected world. Catch the media con with the cast and find out more about the film and its characters. Our very own DJ Marlino attended the press conference and chatted with the crew!
Top billed by former "PBB" housemates: Amanda Zamora, Chico Alicaya, Gail Banawis, Ralph Malibunas, Kobie Brown, Andi Abaya, and Richard Juan. The seven former "PBB" housemates will star as young adults with different personalities, but are all looking for attention, a sense of purpose, and love. 
 
In February 2022, Star Magic and ABS-CBN Entertainment Production head Laurenti Dyogi mentioned Star Magic Studios as one of the exciting plans geared up to take off this year. The film is the first move for Star Magic studios to produce movies that will showcase its stars' talents. With experienced visionaries leading the way, Theodore Boborol, the director of "Vince & Kat & James," "Finally Found Someone," and "Just The Way You Are," returns with "Connected," his first film since "James & Pat & Dave" in 2020.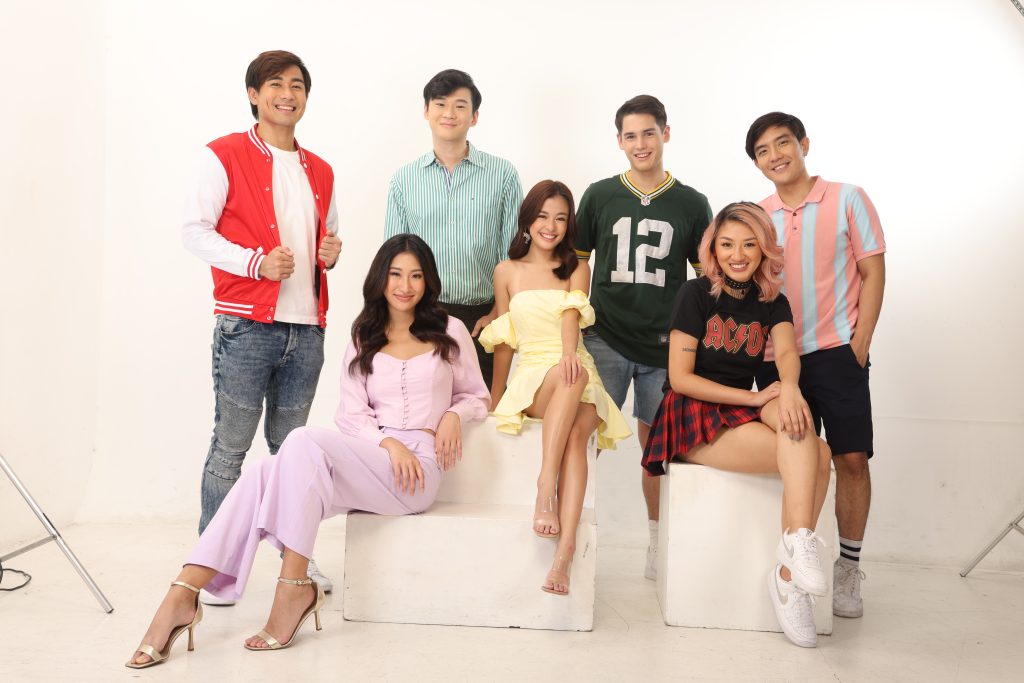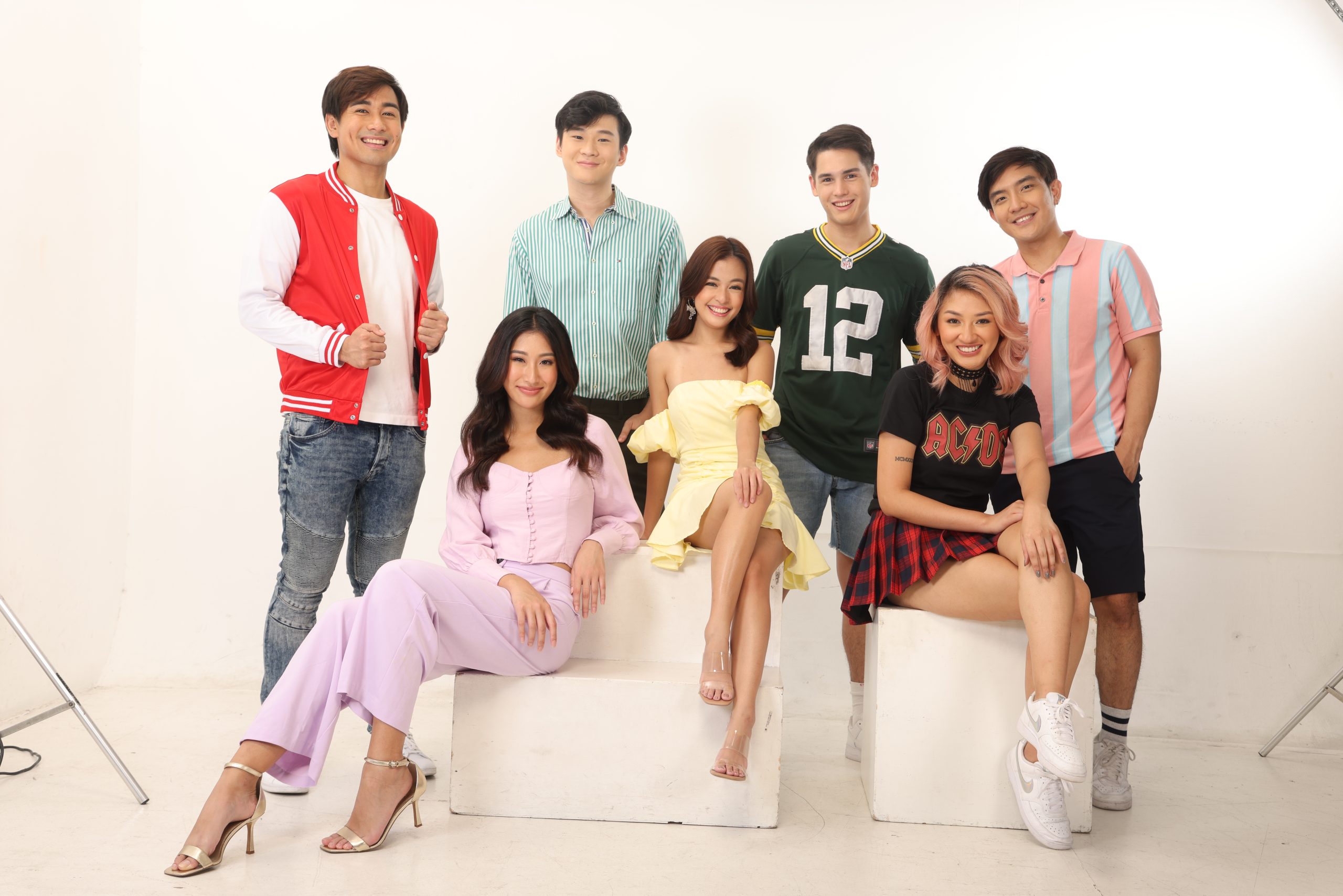 How will fate bring their hearts together? Don't miss "Connected"  by streaming it on KTX, iWantTFC, TFC IPTV video-on-demand, and SKY Cable pay-per-view distributed by Cine Express starting July 22. Don't miss the cast of "Connected" during their mall shows in Robinsons Metro East (July 9), Robinsons Galleria (July 10), SM Las Pinas (July 16), Robinsons Antipolo (July 17), and Robinsons Las Pinas (July 23). Fans can also catch the red carpet premiere of the movie on July 21 at (venue) or stream it live via Kumu.
With your favorite Star Magic talent soon visiting the US, see how they prepare for this unique tour! The event is to showcase the brightest stars of this generation celebrate and 30 years of Star Magic. It'll be 2-hours full of entertainment from singing, dancing, and meeting your favorite artistas. What makes this anniversary concert tour special is how there's something for everyone. See numbers joining generations of talents together for one night. 20 stars. 3 cities. 1 amazing show. Get your tickets now!
Watch behind-the-scenes and get a sneak peek of rehearsals to make this show happen. In this first episode, learn about the history of Star Magic and stars throughout the years.
Then catch episode 2 and see who's joining the crew for the first time on the road.
The future is bright for Star Magic and their talented roster as the agency celebrates its 30th anniversary in the business. To commemorate the big event, they're producing their first feature film. The movie, Connected debuts and starts streaming on July 22, which will include popular reality TV stars from recent seasons of Pinoy Big Brother.
The young cast of the film consists of former "PBB" housemates Amanda Zamora, Chico Alicaya, Gail Banawis, Ralph Malibunas, Kobie Brown, Andi Abaya, and Richard Juan as they tackle young love and the challenge of feeling isolated in a "connected" world. The 7 actors will navigate all their different personalities while finding a sense of purpose, love, and attention.
Theodore Boborol will be spearheading the project as director who's responsible for creating some of your other favorite romcoms like Vince & Kat & James, Finally Found Someone, and Just The Way You Are. Don't miss Connected streaming it on KTX, iWantTFC, TFC IPTV video-on-demand, and SKY Cable pay-per-view distributed by Cine Express starting July 22 and find out if fate will bring these individuals together.
ABOUT STAR MAGIC
Star Magic has been the home and training ground for the biggest and brightest names in Philippine entertainment for three decades. It has provided workshops in acting, dance, art, script appreciation, styling, voice production, as well as physical fitness training in order to develop disciplined, well-rounded and world-class performers. Star Magic artists are also encouraged to use their influence for good by supporting ABS-CBN Foundation's advocacies .

P-Pop worlds are colliding once again, and as we mentioned in the recent BINI x SB19 collab, we love to see it! This time P-Pop sibling groups BINI and BGYO teamed up with MNL48 to put on an exciting performance for Star Magic's "Beyond the Stars Trade Event."
The groups started off hitting the stage individually, with MNL48 performing their catchy 5th single, High Tension, released at the top of 2020. Then BINI came in with retro neon vibes performing their hit Golden Arrow. Next, BGYO took the stage with their track When I'm With You, which music video just surpassed the 1 million view mark on YouTube. Finally, to bring it all together, the three groups hit the stage in a collaboration production of Galing Natin Ito. Take a look at this FanCam view of their performance below!
AC Bonifacio is the ultimate artist. Widely known as a dancer and actor, she now adds singer to her resume. "Fool No Mo!" is the debut digital single for this international creator.
The track fits her energetic vibe and the music video showcases her insane dance skills. It "talks about the kind of love that leaves someone with nothing – the kind of love that fizzles out as quick as it blazes," AC revealed in her online press conference. AC aimed to show a different side of herself as a singer and songwriter, working with Jonathan Manalo and Trisha Denise on the track creating sassy lyrics like:
Whatever you'll say
I don't wanna hear it, I don't wanna
Your love is a game
I'm never gonna miss it, never gonna
Can't believe I wastеd, so much time on you
Gave you evеrything I have
The release of AC's "Fool No Mo" makes her the first artist to be launched under the newly-established Star Magic Records.
Cover Photo Credit: AC Bonifacio Twitter