Tarsier Records artist SAB is back with a new music video! "Happy You Stayed" is an indie-pop song inspired by wholesome and heartfelt vibes and is dedicated to the singer/songwriter's best friends. The single shows a level of maturity from the artist, who expresses her appreciation for everyone in her life and also her proud feelings towards their accomplishments.

SAB shared some thoughts with us regarding her new track via press release: 
"I wrote "Happy You Stayed" in the summer of 2021. It was actually written at the same time as the title track of my first EP Sunsets and Heaven. At the time, I was exploring college life as a freshman and realized how different it was to not have the friends you grew up with be therewith you. I ended up writing "Happy You Stayed" for my best friends, basically saying everything Iwanted to say to them. It was my way of saying that even if we're having different experiences, I'm happy that they stayed and I'm really proud of everything they're doing. It was saying if you're struggling right now, just know that I'm also here to be here for you whenever. The story behind the song has a wholesome and heartfelt vibe."
Watch SAB's "Happy You Stayed" music video below!
"Find You" is a neo-soul, R&B track by singer, songwriter daze. This is the lead track from her debut EP, Metanoia. Inspired by her own experiences, "Find You" talks about making a connection with that special someone even through the darkest of times.
"I've always been a small circle kind of girl, and so all my relationships are incredible important to me. And growing up in a small town, I've always understood the value of loyalty. And for me, this song is about choosing to be with someone even if it's not easy."
Her debut EP, Metanoia is inspired by her own journey of self discovery and transformation through love. It's a collective work where she allows us to journey with her as she navigates life and love. Daze showcases her versatility as an artist through the various styles she presents in her songs.
"I would say that the inspiration behind Metanoia is my love for story-telling. I love writing music that feels true to me and my life, even if it puts me in a very vulnerable place. Each song brings me back to a certain point in my journey—who I was with, what was important to me at that time, and who I was then compared to who I am now. And that's why I feel like this EP has been a true transformation of my heart from the time I started it to when I release it."
Cover Photo Credit: Tarsier Records Instagram
Tarsier Records signee RELDEN is a singer/songwriter from Cebu. You may recognize her previously as one half of the duo Route 83. Prior to pursuing music, the singer initially found her voice through poetry and dance.

RELDEN's newest single "Off Of My" is a collaboration featuring Filipino-Australian artist Sin Santos. Inspired sonically by Dua Lipa, the two artists sing in English and Bisaya about feeling free while expressing themselves.

"I just wanted to release something that's true to me. I've come to a point in my life where I don't care what other people think anymore because I know that they don't know me at all. That's what the song is about." - RELDEN, on "Off Of My."
"RELDEN reached out to me with the demo. I played it, I loved it and now we're here! I love the topic and meaning behind the song." - Sin Santos, on "Off Of My" and collaborating with RELDEN.
Check out the lyric video to "Off Of My" below!
Markus is back with an emotional new single dedicated to his one year old son with Janella Salvador, Jude. While the "For J" song title may mislead some, the music video's end credits confirm the track's true inspiration. The music video features the singer/actor performing his emotional lyrics in an empty field with parenting and family-centric cut scenes in between.

Like his last release "Hotel Room," "For J" also showcases production from Moophs and is released by Tarsier Records. Watch the music video below!
The electro-pop singer-songwriter, Zion Aguirre is back with a new track with Tarsier Records, "in another life" to follow up his previous release, "Ikaw at Ako (Hanggang Dulo)" which was part of the He's Into Her Season 2 official soundtrack. With musical inspirations from Coldplay, Adele, Lauv, and Sigrid, he loves writing songs that are from personal experiences, and stories often told by people close to him. "in another life" is a deeply emotional ballad that tackles themes of love and loss where one expresses their genuine feelings for another.
The track signifies Zion's step into freeing himself - his genuine, authentic and genderless self - as he turns a new leaf and steps into a bolder chapter. He shares," 'in another life' is a song about people whose chances of seeing each other and chances for communication are both seemingly impossible, hence just wishing they'd meet "in another life." It's a track that's intimate, genuine and true. Through this track, I could let go and express what I truly feel and take a step into a bolder, fiercer chapter of my life where I am no longer bound by emotion and thoughts that weigh me down."
Zion has independently released singles titled "Paradise", "Sunshine", and "Yakap". As a social media personality with over 1M followers across different platforms like Facebook, Tiktok and YouTube. Upon joining Tarsier Records, Zion released "Promise" produced by Tarsier's mainstay producer, Subzylla, who adds a cinematic vow to the song, and "Fallin'" in collaboration with his fellow Tarsier artist, Dave Anonuevo. "Fallin'" has gained over 1.8M plays on TikTok, while it's official music video has over 40k views.
Cover Photo Credit: Tarsier Records Instagram
Check out the talented Kyle Echarri's newest track, "Cupid's Arm" that's sure to bring the feels. Fall in love with the melody and groove along with the lyrics. For this, he collaborated with Tarsier Records producer, Moophs who's also worked with Inigo Pascual and Markus Paterson for their latest music.
The lyric video shows us a photo roll of Kyle through his many phases. Like in the song, an important person can help express yourself in many ways. Who's with us when we say it's going to be on repeat! Also, check out some of the BTS on making the music from Moophs and the Tarsier Records studio!
Cover Photo Credit: Tarsier Records Instagram
Talk about an unexpected star-studded collaboration! Sam Concepcion, Yuridope, Moophs, and Yeng Constantino connect on the nostalgic "Ikaw Ang," which samples the iconic song "Ikaw" from the legendary P-pop queen. Not only does the new school pop banger incorporate elements from the original's hook, but it also features a surprise cameo from Yeng Constantino that adds a nice finishing touch sonically to the balance between Sam's catchy vocals and Yuri's fresh flows. 
Moophs, the producer of the track, described the creative behind it in detail below via a press release:
"Ikaw Ang was different! It started with an idea I had in 2021 - I wanted to make a pop song for Sam, but to do so by sampling an older hit. I had a few top choices but "Ikaw" by Yeng Constantino really stood out; it was the track I could most easily hear a new song forming around. The hook is just so strong and recognizable. We reached out to Yeng's team and thankfully she was down so we were able to make it happen. Producing a song by sampling an older one was way harder than I thought it would be. Pippen Tan came in huge, writing a total earworm of a hook; the only direction I gave him was to try and think of it as the reply to the message of Yeng's original track, and he killed it. Yuridope came in and laid down two fire verses that he wrote on the spot in the studio for 40 minutes! I was blown away - I've never seen an artist work like that, and do it so well. His lyrics add meaning and swag to the song in equal parts and his artistry just brought the track to a whole new level. And finally, Sam brought his usual powerhouse level of talent, professionalism and just overall shine to the track, recording the hooks with a powerful delivery and rounding out the song with a chorus of honey-coated adlibs and harmonies."

Stream "Ikaw Ang" below. 
"Asia's Soul Supreme," KZ Tandingan is back with an empowering pop track, "Winning" that talks about choosing to make oneself better. The Tagalog-English track was produced by GRAMMY-nominated producer DJ Flict, and co-written by GRAMMY-winner TxTHEWAY with multi-hyphenate Filipino producer and songwriter Jonathan Manalo. Check out the track on all streaming platforms and watch the out-of-this-world music video below!
"Winning" embodies the idea of believing in yourself and choosing to fight on. The song carries a futuristic beat with a Filipino rap written by KZ herself. The hard-hitting beats and fierce melodies will draw you in and have you put it on repeat. KZ and the team fuses different styles together for a modern and unique record with a message regarding self-love, growth, and confidence.

ABOUT KZ TANDINGAN
KZ Tandingan burst into the music scene after winning the grand prize at the first season of The X Factor Philippines in 2012. Since then, she has been called "Asia's Soul Supreme" as she continues to excite the music industry and her supporters. With her exemplary talent, KZ has broken out of the shadow of her win and paved a way for herself. She has evolved to be an artist who dares to be different, edgy and authentic both with her sound, look and style. Now she has her own share of hit songs, shows, highlighted by numerous recognitions. KZ also catapulted into the international scene when she joined a singing contest in China, "Singer 2018," where she took the top spot, beating UK artist, Jessie J.
Last 2021, KZ began her journey to conquering more by releasing her first international single, "11:59" under Tarsier Records, from the musical genius of GRAMMY-nominated producer Luigie "Lugo" Gonzalez, Paulino Lorenzo, and Idrise Ward-El. This 2022, on her 10th year in the industry, KZ empowers her listeners to win in life as she releases her second international single, "Winning."
Cover Photo Credit: Tarsier Records
Tarsier Records is back with a new banger! "Hotel Room" is the first-ever collaboration between Markus, Kyle Echarri, and Moophs. The track has a deep RnB vibe, combining soulful lyrics and vocals over a neo-soul beat.
The three artists shared their personal takes on the inspiration behind the song in a press release.
According to Markus: "I wrote "Hotel Room" about a specific time in my life when I was trapped by vices and surrounded by the wrong crowd. Looking back on it, I'm proud of myself for getting out of that hole, and out of it came a pretty alright sounding song. I think it's the best time to release this song because I'm a responsible father now, and it's a reminder of who I was, not who I am now."
Kyle Echarri added his thoughts on the personal record, "It's my first time releasing something that is this personal - on this level / this kind of emotion, so I'm hoping they understand the lyrics the same way we want to portray it. I feel like releasing this now is not just because Markus and I have been wanting to write a song together for a while now, but because I feel like a lot of people go through these kinds of hard times."
Last but not least, Moophs discussed his part in producing the record: "This is the first of what is hopefully gonna be a series of songs. Markus wrote a song and sent me a voice note, I produced a beat around it and Kyle penned a second verse and hopped on the track! Their songwriting chemistry together in the studio is magical. Originally, it was all acoustic guitar but Markus really wanted the electric sound layered in and I used those combined with my own experience producing neo-soul tracks to arrive at the final product."
Check out the lyric video below and stream "Hotel Room" HERE! 
Gessie has been making waves in the Philippines since her first original release in late 2020. The Tarsier Records signee has since then released three originals, each showing her growth both as a woman and as an artist. In celebration of her latest single, "Callin' It Quits" - we sat down with the rising RnB act to discuss her sound, her influences, and more.

Calling It Quits tells an intimate story of unreciprocated affection that speaks through pain and wasted love. With laid-back vocals and smooth arrangements from bass lines to looped drum beats, this R&B song captures the doom laden blues of getting back to someone you once loved.
Q: First and foremost, let's have those who are meeting you for the first time get to know you more through your music. Send us three clips, can be anything from released songs, music videos, TikTok challenges, covers, etc for our readers to get a glimpse of your sound.
Cover:
Music Video:
Performance Video:
Q: Describe your sound in 3 words:

Raw, emotional, vibey!

Q: Who are your biggest influences as an artist?

My biggest influences would be my mom, Kehlani and Jhené Aiko. Jhené and Kehlani changed how I perceive artists because their music is so honest and unapologetic. My mom, on the other hand, was just there guiding me along the way. She allowed me to explore music and create my own stuff. It took a bit of time, but she is always just supportive and happy whenever I sing.


Q: What was your inspiration behind "Callin' It Quits"? What was the creative process behind the song?

It stemmed from a past relationship that was going through a tiring cycle. I wrote the song when I was at my breaking point and when I decided to finally end it. I'd like to think "Callin' It Quits" helped me move past the heartbreak from that relationship. This was a necessary release for me.

Q: Is there any advice you can share with women who are going through a similar experience like the one "Callin' It Quits" details?

Never settle! You're allowing better things to come in your life by letting what's burning you out go.

Q: Name 3 other Filipino artists you'd like to collaborate with in the future:

Curtismith, Kiana V, Jess Connelly!
Q: Any upcoming releases that we should be on lookout for?
"Callin' It Quits" is out NOW under Tarsier Records. Also, watch out for another one, a collab song coming out real soon!
Check out Gessie's music below:
Going back to her indie-pop roots, the singer-songwriter SAB starts a new chapter in her career with "I'd Like To." This is her first single under Tarsier Records and collaboration with label head Moophs. Looking to dive deeper into the genre of indie-pop, this is a slight change to her previous sound of chill indie and ballads.
"I'd Like To" is an indie-pop track that touches on the themes of puppy love and teenage awkwardness that took inspiration from SAB's personal experience of having a crush on one of her best friends. The track is influenced by the sounds of dodie, Will Jay, and AJ Rafael, and worked with Moophs to co-write and produce it.
Rekindle the bliss and butterflies from young love and stream SAB and Moophs' "I'd Like To," out now on various digital streaming platforms.
ABOUT SAB:
SAB (Sabine Cerrado) is a Filipino singer, songwriter known for her songs "She," "Dancing in the Dark" & "Soft Hearts" alongside writing hit songs like "Broken Arrow" for P-Pop group, BINI.
ABOUT MOOPHS:
Moophs (aka Chris Lopez) is a music producer, composer, sound engineer, DJ, and lifelong guitarist, having studied classical guitar from the age of 7. His eclectic musical background and training have allowed this San Francisco native to collaborate with vocalists across the veins of EDM, R&B, Hip-hop, Neo-soul, Pop, and more. Moophs has played festivals across Asia including Malasimbo 2016 & 2017, Castaway, Cinco De Mayhem, Beatship SSV, Hydro, 1MX (Dubai and Manila), and Music Matters. Critically acclaimed single "Phone Down" feat. Sam Concepcion was crowned "Best Dance Recording" at the 2018 Awit Awards and bagged a finalist spot in the International Songwriting Competition 2018, based out of Nashville, TN.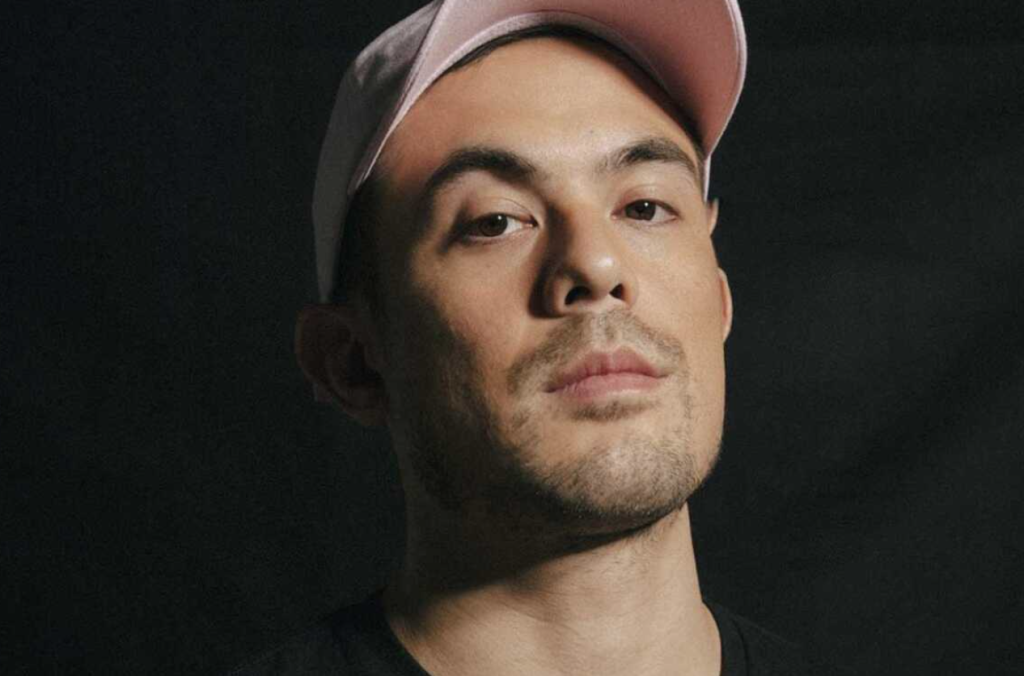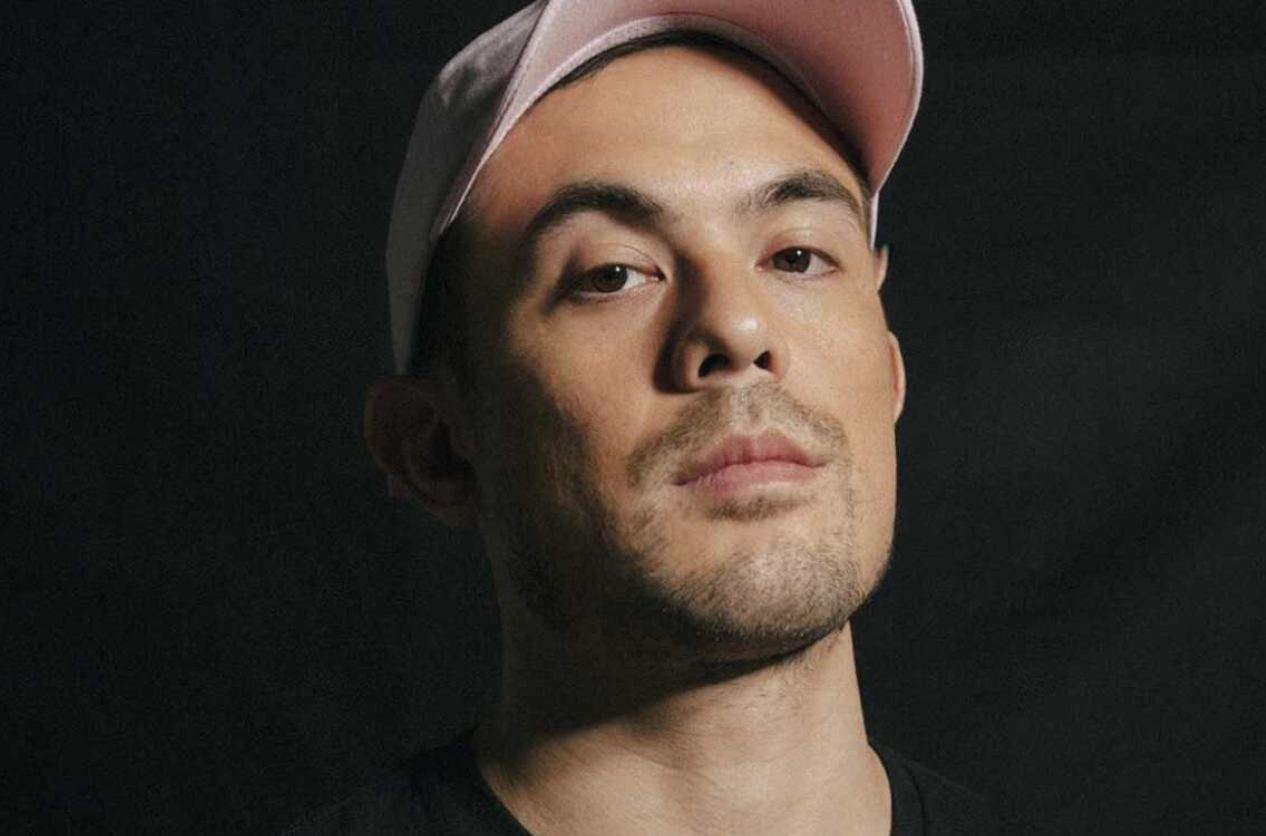 Moophs' core work revolves around working with artists such as Kiana Valenciano, Inigo Pascual, Curtismith, Markus Paterson, and Kyler, to name a few. His most remarkable work to date is "Catching Feelings," (2019) with Inigo Pascual: an island pop track that has garnered close over 13 million streams across all streaming platforms including over 100K dance challenge entries across all social media platforms, and a "Song of the Year" nomination in one of the Philippines' top urban radio stations. For most of 2020, he has worked with top local talent from the Philippines to produce multiple singles including Sam Concepcion, Inigo Pascual, Brian McKnight Jr.'s reimagination of his viral hit "Marry Your Daughter", and most notably: Leila Alcasid for a track called "Clouds", released by 88Rising's Filipino imprint, PARADISE RISING and produced his label's biggest release to date: "RISE" with Eric Bellinger, Inigo Pascual, Sam Concepcion, Zee Avi, and Vince Nantes. His following release, the dancehall-afrobeat-inspired pop track, "Always", with Inigo Pascual has made it to Apple Music's "The 100 Best Songs of 2020".
In 2021, Moophs has released various projects with the country's most influential & talented acts: a lovers reggae track nearing 900K Spotify streams called "Tied" with Bugoy Drilon, and the 70s-pop rock inspired "Angel Baby" with duo GIBBS. Moophs also produced "Best Wishes" by Markus Paterson and has reached 1M Spotify streams. His most recent releases are his collaborations with Inigo Pascual on the latter's international debut album, "Options," andol a single, "Araw Mo." As well as his second collaboration with Bugoy Drilon for the track, "Shipwrecked." Together with former BoyBand PH member, Russell Reyes, they've released Russell's first solo single, "Afraid."
Moophs is also part of the Recording Academy's Class of 2021 - a huge milestone for his career and for the label, Tarsier Records.https://www.youtube.com/embed/aCVabgNNIEk?feature=oembed
Cover Photo Credit: SAB Instagram
Los Angeles-based R&B and Pop singer and songwriter Nieman is kicking off 2022 live on stage at the Constellation Room in Santa Ana, California. So if you are local to the LA or Orange County area, now is your chance to see Neiman Live on January 14th. Neiman's last time on that stage was fresh off his Asia run promoting the "Knots" EP. His lead single "Knots" off the EP of the same name featured Moira Dela Torre and has now garnered over 11 million streams on Spotify alone.
Tickets are still on sale and can be purchased here.
Show Info:
ALL AGES
Opening DJ Set by PRVDNT
Doors open: 8 PM
The show starts: 9 PM

REGARDING COVID SAFETY:

Per guidelines issued by the California Department of Public Health (CDPH), attendees of our events are required to provide proof of full COVID-19 vaccination (at least two weeks after final dose) or an Antigen test taken within 24hrs of the show date or a PCR tests taken within 48hrs of the show date will be accepted at entry. Negative Test results must be dated and time-stamped to gain entry into the venue. Proof must be a PRINTED copy of a negative test result or vaccination or the original vaccination card.