Look who's joining the cast of @nbcthevoice? Award winning actor and musician @darrencriss will put his Glee experience to good use as a "Battle Advisor" for @nickjonas Darren made the announcement on his Instagram. Luis Fonsi , Brandy, and Dan + Shay will join Darren as Battle Advisors for the other teams. The 20th season of the Voice premieres on March 1st. Who do you think will be the team to beat? Darren is also being talked about in award conversations around his character in the Netflix series, "Hollywood."
ABOUT DARREN CRISS:
American actor, singer, and songwriter. He rose to fame starring on the television series Glee (2010–2015) and received Emmy and Golden Globe acting awards for his leading role as spree killer Andrew Cunanan in The Assassination of Gianni Versace: American Crime Story (2018). He has also appeared on Broadway and in film and has released several recordings as a soloist and in a band.
A founding member and co-owner of StarKid Productions, a musical theater company based in Chicago, Criss first garnered attention playing the lead role of Harry Potter in, and writing most of the music and lyrics for, StarKid's musical production of A Very Potter Musical. The theater troupe made Billboard history when their original album, Me and My Dick, became the first charting student-produced musical recording, debuting at number eleven on the Top Cast Albums chart in 2010.[2] Criss has also starred on Broadway in How to Succeed in Business Without Really Trying and Hedwig and the Angry Inch. In 2015, Criss co-founded Elsie Fest which is touted as "New York City's first outdoor music festival celebrating tunes from the stage and screen."
Criss is best known for his portrayal of Blaine Anderson on the Fox musical comedy-drama series Glee from 2010 until 2015. Initially appearing as the lead vocalist of Glee's Dalton Academy Warblers, Criss' first number, a cover version of "Teenage Dream", became the fastest-selling Glee single, reached number eight on the Billboard Hot 100, and was certified gold in the US. The Warblers have sold over 1.3 million tracks, and the soundtrack album, Glee: The Music Presents the Warblers (2011), peaked at number two on the US Billboard 200. He was nominated for an Emmy Award in 2015 for writing the song "This Time" for the Glee finale.
In March 2017, Criss debuted his indie pop band Computer Games along with his brother Chuck Criss. Their first album, Lost Boys Life EP features 4 songs written by the duo. The lead single "Every Single Night" debuted at #2 on Billboard's "Hot Singles". In December 2017, Criss released a 5-track solo EP titled Homework. The EP debuted #1 on Billboard's Heatseekers Chart[ and #7 on Billboard's Independent Albums Chart.
In addition to his music endeavors, Criss starred in the second installment of Ryan Murphy's American Crime Story. Subtitled The Assassination of Gianni Versace (2018),[9] Criss's portrayal of spree killer Andrew Cunanan received acclaim from critics, and earned him an Emmy win for Outstanding Lead Actor in a Limited Series or Movie and a Golden Globe Award for Best Actor – Miniseries, or Television Film. Criss became the first Asian American actor to win an Emmy for acting.
Darren thanked his Filipina mother during his acceptance speech at the Emmys:
This week's TAYO New Hot List: Russellie Bongolan @ruslimoniq plays a major role in the US Senate race as political director for Senator-elect @raphaelwarnock & helps flip the US Senate in Georgia. @acbonifacio heads to @thecwriverdale while @saweetie is set to make her @grownish debut. @kollective_hustle hopes to get your year started right with a mentorship program. And if you're hungry, @chefbevhk12 revs up @maxsfoodtruckla ????
TAYO host @kelelyse kicks off the year with the first TAYO Hot List of 2021.
AC recently posted a clip from the Riverdale set below:
This week on the TAYO Hot List!
1. Nadine Lustre Kiana and Ruby Ibarra bring the Kumu KUMUnity together.
Earlier this week the kumunitystage on the kumu app was blessed by an appearance from Nadine, Kiana V, and Ruby Ibarra!
Ruby did a great job taking the reigns as Host and interviewing and catching up with Nadine and Kiana live in front of thousands of their fans.
From BFF Games to Nadines Anime Spotify playlist, the live stream was definitely a good time.
Check out the @myxglobal Instagram page to see some highlights of the kumu Livestream.
2. Disclosure and Kelis throw Pinoy party in their new music video.
We've all been to that one family or community party at our local hall where the line dancing gets competitive and there are endless amounts of lumpia and pancit on deck.
Thanks to Toronto-based Kid Studio we get to relive those moments in the new Disclosure and Kelis music video for "Watch Your Step."
The video was filled with vibes reminiscent of the 2001 cult classic "The Debut" and even had a cameo by non-other than Dante Basco himself.
Check out the video now on Disclosure's Youtube Channel and help run those numbers up so we can show that representation does matter!
3. Crocs becomes latest fashion craze with Bretman Rock and P-Lo putting their own style to them.
Crocs in the shower, Crocs while painting, and Crocs cruising down the street! It's now @bretmanrock's duty to rock the Crocs every he goes!
Bretman is officially part of the Crocs Family as a newly crowned ambassador. He made his debut in true Bretman form on their Instagram page.
But Bretman isn't the only one keeping it comfy. P-Lo's rocking them too. He recently dropped a Jibbitz Pack on his merch store which has recently sold out!
4. Meet the New Internet Star: Baby Byron.
Byron James Bucao was born on November 30th of this year and three days later he took the internet by storm!
His Father, Dancer, Choreographer, and Founder of @aliasdancefam Byron Bucao shared his new bundle of joy to the world on Twitter and the internet did its thing.
Is Byron James the world's youngest Influencer?! Keep up to date with him on his new Instagram @byronjamesbucao to see what he's up to next.
5. Critically acclaimed "Yellow Rose" is streaming soon.
If you missed the critically acclaimed "Yellow Rose" in theaters, don't worry because here is another chance to check it out!
On December 22nd you can catch "Forbes 30 Under 30" actor, Eva Noblezada starring in "Yellow Rose" On Demand and Digital and you can now pre-order your very own Blu-ray on sonypictures.com ahead of its official release on January 5th.
"Yellow Rose" is certified fresh on "Rotten Tomatoes" and being able to catch it at the drive-in theater the other month I can definitely vouch for these great reviews and ratings!
That's a look at all the stories we have for you this week on the TAYO Hot List. Be sure to follow us over on Facebook, Twitter, Instagram, and YouTube for more content.
THE HUB gives you an inside look behind the top Filipino innovators across North America. Get to know GRAMMY nominated, multi-platinum producer, DJ Flict in the premiere TAYO digital special. DJ Flict has worked with Fifth Harmony, Common Kings, Lauryn Hill, Wiz Khalifa, Meghan Trainor, Inigo Pascual, KZ Tandingan, Moira Morisette, Jayda, Sublime With Rome, Wyclef Jean & many more. Hosted by Nino Llanera.
Watch it on TV ‪12/21 at 7P PST on MYX, check your local cable listings at myx.global/myxtv.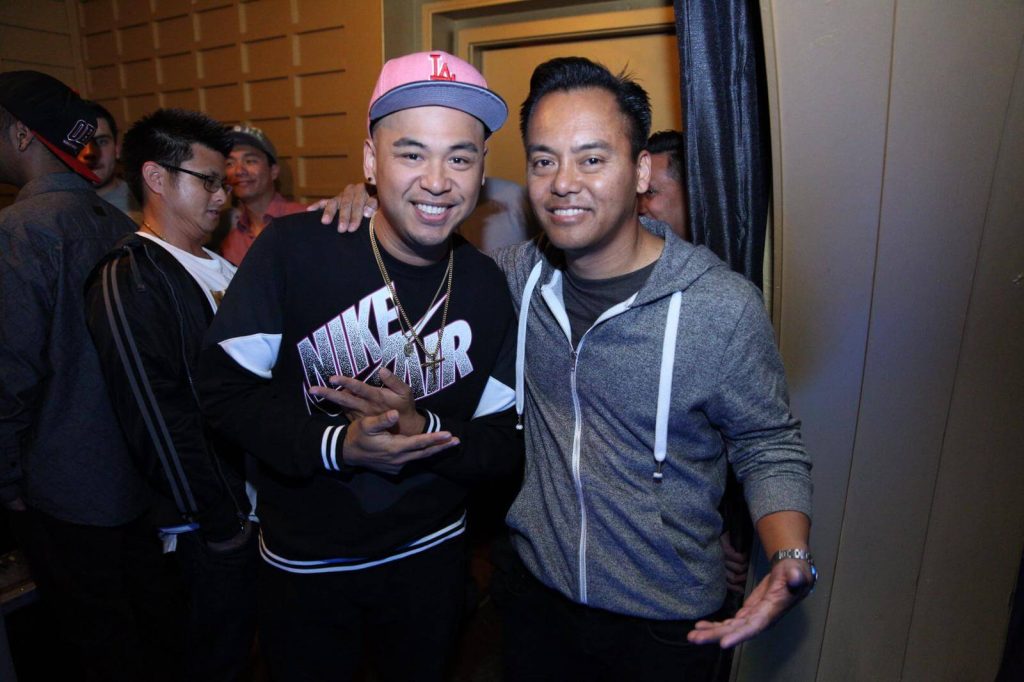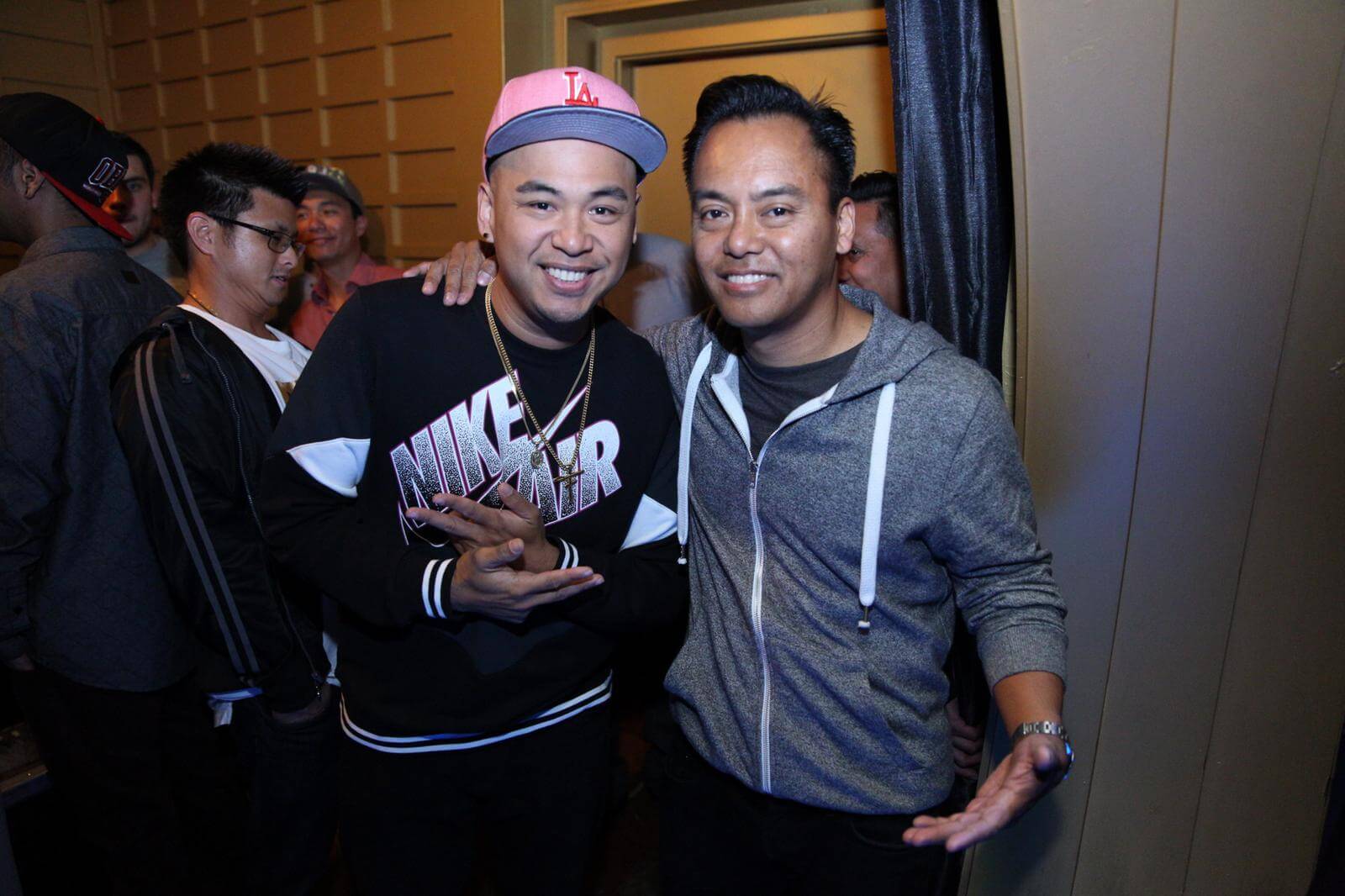 A special online premiere will air 12/22 at 12P PST on twitch.tv/djicyice, hosted by Flict's longtime friend, DJ Icy Ice.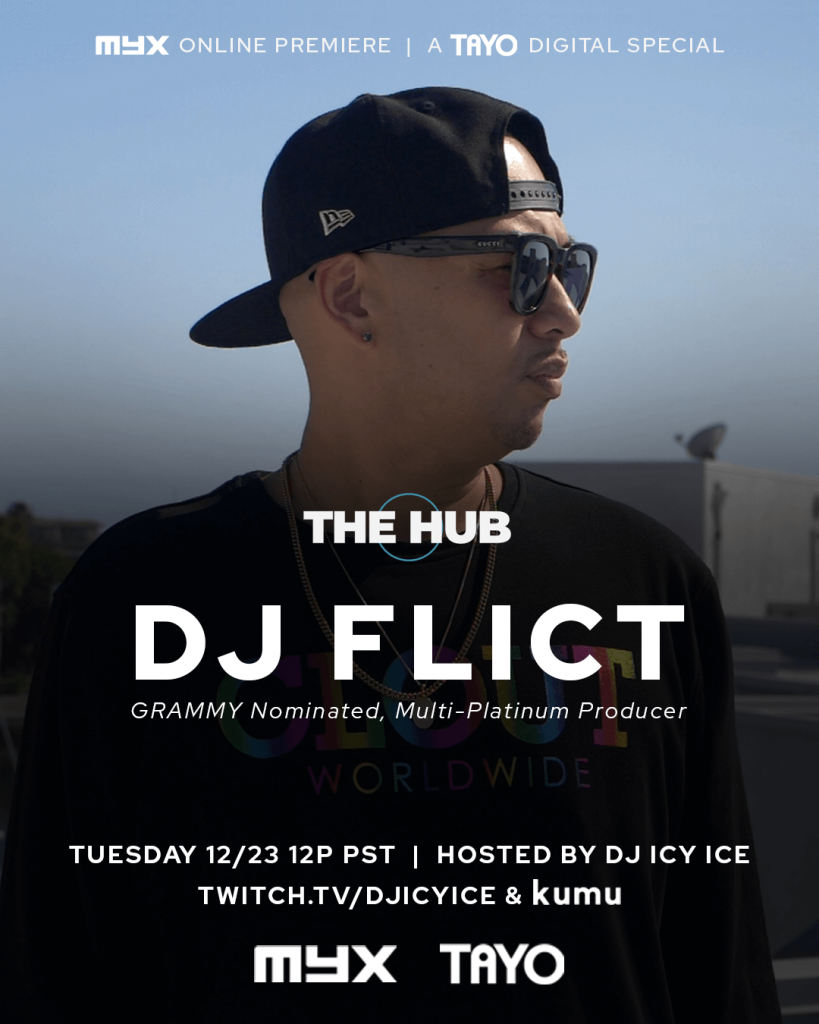 Chris "Flict" Aparri is an LA based GRAMMY Nominated/Platium Producer, Songwriter, Artist DJ & Musical Director. He is published with BMG and is currently managed by Nick Ferrer. A lover of all music genres, Flict's versatility has allowed him to work with everyone from Meghan Trainor and Wiz Khalifa to Sublime w/Rome and Fifth Harmony. It is his youthful "Hit" sound and humble nature that attracts various artists, songwriters, and record labels around the world.
Born in Quezon City in Manila, Philippines, Flict began playing music at the age of 5. Learning any instrument he could get his hands on, he became a true and lifelong student to music. In college, he was a music performance brass major and eventually earned a degree in Recording Arts/Production. His professional career began as a DJ where he developed his distinctive style and love for hip hop that remains a major influence in his sound today.
Flict's "big break" came when he was asked to be the musical director and producer for the legendary Lauryn Hill. He considers that his first musical boot camp, giving him the confidence to tackle any project thrown his way. A good friend and long time collaborator of Flict is GRAMMY award winning artist, Meghan Trainor. They have written and produced numerous records together that have been placed with several artists including Fifth Harmony and Common Kings.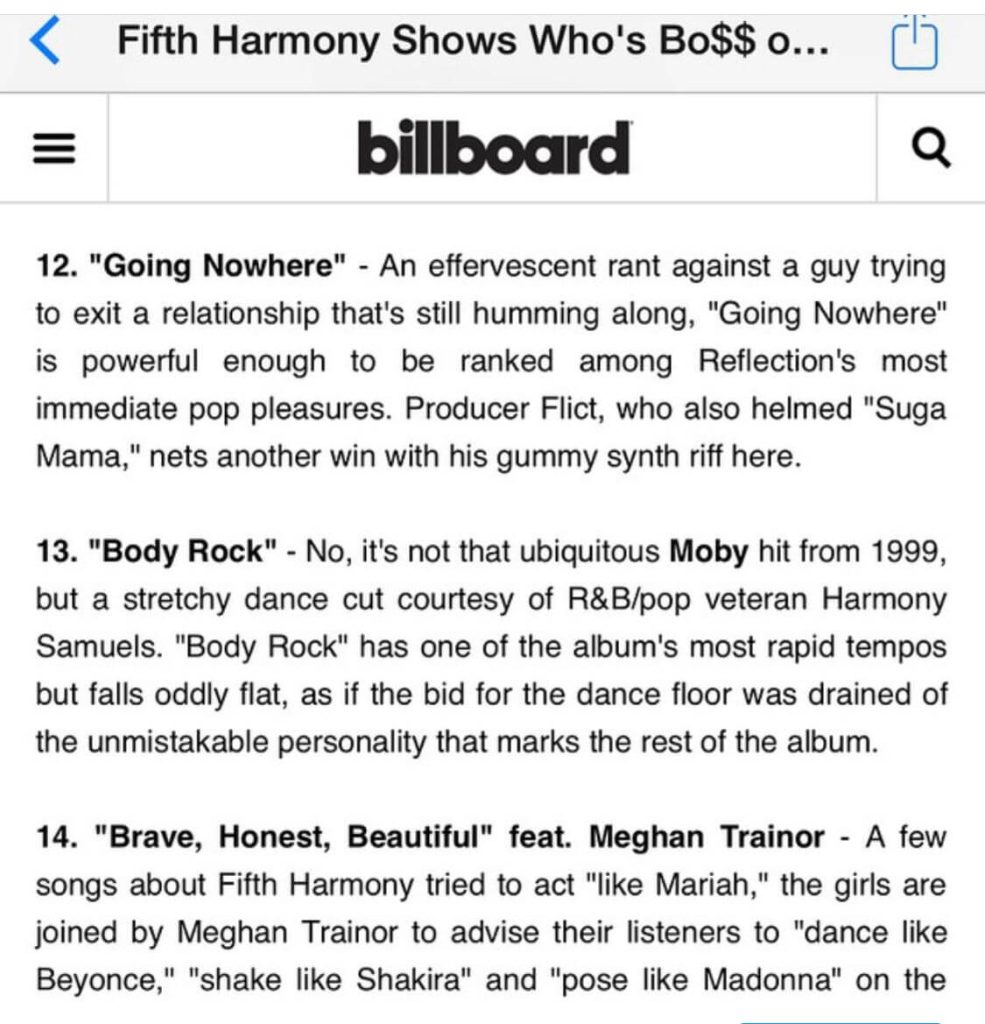 Flict has had numerous records reach #1 on iTunes overall charts. He produced 3 records on Fifth Harmony's "Reflection" Album which was #1 on iTunes in 25 countries and went platinum. The album also peaked at #5 on the Top 200 Billboard overall charts.
DJ Flict is GRAMMY Nominated for his work on the album: Lost In Paradise by the Common Kings. He landed the Global Campaign song for Weight Watchers along side Oprah, Diane Warren, and Ally Brooke. He also has executive produced the band 4th & Orange under Latium/Atlantic Records.
As of recent, he has landed a song deal with ABSCBN producing hit songs for top Filipino artists Inigo Pascual, KZ Tandigan, Moira, Jayda, Morissette, & more! Flict currently works out of Venice Beach CA and is now producing his own music that's spiking the world. As his reputation and accomplishments continue to grow, Flict never ceases to amaze!
For more follow: @djflict on all social media.
ABOUT THE HUB: (Coming soon to MYX)
A short form TAYO News interview series showcasing an inside look into the creative space and offices of the top Filipino innovators across North America in entertainment, fashion and lifestyle.
This week on the TAYO Hot List!
1. Inigo Pascual's got a new twist on his smash hit "Catching Feelings" with Moophs.
Grammy-nominated producer Bimwala breathes new life to Inigo and Moophs' island pop hit. The remix features an all-new verse written by one of reggae's most internationally-known Samoan artists, J Boog.
The song is now out on all streaming platforms, is the first collaboration that spans three continents, mixing sounds from the Philippines, Pacific Islands, Africa, California and Hawaii.
To celebrate it's premiere, DJs and radio stations across the world played it during their kumu & Twitch livestreams or on the radio.
2. Let's help each other through COVID.
Let's send some well wishes to our very own Nino. After contracting Covid-19 from a small gathering, he's opened up about his recent bout with the virus.
He says his physical symptoms were mild, and the experience has taught him that even if you think you're in a safe bubble with just a small group of quarantine friends, you should always keep your guard up.
As we all get through this pandemic together, one FilipinX health worker made history Across the Pond.
May Parsons, a registered nurse in the United Kingdom, administered the first non-clinical trial Covid-19 vaccination earlier this week to 90-year-old Margaret Keenan.
3. McDonald's, in partnership with TFC and Myx are giving away "Archcards" to Filipino Health Workers around the country.
As frontliners continue battling the Covid-19 pandemic, one company is making sure they get a happy or in this case, a "salamat meal".
The cards will be given out by a few influencers, as well as the health care workers themselves.
McDonald's is definitely coming in clutch for all our hardworking healthcare workers.
4. Patrick Starrr took home a major accolade at this year's American Influencer Awards.
He won the biggest honor of the evening, Makeup Influencer of the Year. Patrick beat out notables like James Charles and Jacyln Hill.
The award was announced by Kris Jenner.
The 3rd annual event went virtual this year and was hosted by Broadway performer and older brother of Ariana Grande, Frankie Grande, along with beauty influencer Kandee Johnson.
5. Fil-Canadian Eric Bauza is the voice behind Looney Toons.
If you've caught some of the new Looney Toons, or the Animaniacs reboot on Hulu, you might find some extra pride knowing that the voice behind those Warner Brothers characters is Fil-Canadian Eric Bauza.
Bauza took on the role of Bugs Bunny earlier this year, and is gearing up for the upcoming Space Jam Movie.
If you're looking for some holiday entertainment, you might want to check out "Bugs Bunny's 24 Carrot Holiday Special" that just launched on HBO Max.
That's a look at all the stories we have for you this week on the TAYO Hot List. Be sure to follow us over on Facebook, Twitter, Instagram, and YouTube for more content.
This week on the TAYO Hot List!
88 Rising radio becomes the very first Asian music channel on SiriusXM, AJ Rafael is serving up some pretty fun and viral Disney duets, plus we are recapping all of the impressive moves from our community over on the basketball court.
88 RISING CELEBRATES SIRIUS XM LAUNCH
A big week for Asian music in North America with 88 Rising.
This past Wednesday, 88 Rising held its "Double Happiness Winter Festival" featuring a variety of Asian talents from throughout the world including Ylona Garcia, Careless Music's Massiah, Kiana V, and Guapdad 4000.
If that wasn't big enough, on Thursday, 88 Rising Radio became the first 24-7 Asian music channel on SiriusXM, with Inigo Pascual, Sosupersam, and Manila Grey taking part in a 24-hour radio takeover.
2. AJ & ALYSSA'S WFH DUETS GO VIRAL
AJ Rafael, along with his girlfriend Alyssa Navarro have been going viral for their Disney duets from home! Good Morning America recently highlighted the couple's work from home performances including songs from High School Musical, The Little Mermaid, and Hercules.
You can catch more of AJ as part of "Crazy Talented Asians Holiday Edition" on December 13th taking place on East West Players' Youtube and Facebook accounts. He can also preview his new song, "Miles Apart, Still Together" in collaboration with Xoom.
3. HIFI KITCHEN SERVES UP APL's SECRET ADOBO
Here's an opportunity for our L.A. fam to get some delicious adobo all while supporting a great cause!
On Saturday, the Apl.de.Ap Foundation International is partnering with HiFi Kitchen for "Unbreakable: Adobo in Action".
This one day pop-up will sell special orders of Apl.de.Ap's adobo family recipe which he'll be serving himself.
Proceeds will go towards nonprofit group PeDRO, which helps with typhoon relief in the Philippines. View & share photos here from the event here by Sthanlee Mirador.
4. RMHC AMBASSADORS GET SURPRISE FROM JOHN & CHRISSY
Ever since the birth of their daughter Justine, who has a seizure disorder, the Jao family from Chicago had been raising money for Ronald McDonald House Charities.
For their dedication, the family got a very unexpected surprise from one of Hollywood's most iconic couples, John Legend and Chrissy Teigen!
In an effort to create awareness and support for the RMHC, McDonald's will be donating $100 in your name for posting a supportive message on social media with #HereForRMHC through December 31. Visit myx.global/frontliners for more info.
5. COLLEGE HOOPS RETURNS, FILIPINOS SCORE BIG IN BASKETBALL
Lots of playmakers in our community took to the basketball court this week and made big waves on the NCAA D1 level.
Coach Mike Magpayo at UC Riverside became the first coach of Asian descent to coach in NCAA Division 1, and he scored his first win with a major upset over Washington State.
Arizona State University's Remy Martin has embarked on his senior year with a big 26 point eruption.
Rutgers star Ron Harper Jr, son of former NBA champ Ron Harper, has started his junior season at Rutgers by dropping 21 points a game in his first three games of the season.
On the women's side, freshman Vanessa De Jesus became the first Asian player at Duke University, and kicked off her career with a 13 point performance, followed up by a 17 point performance in her second game.
That's a look at all the stories we have for you this week on the TAYO Hot List. Thank you so much for joining us. Be sure to follow us over on Facebook, Twitter, Instagram, and YouTube for more content. Please take care of yourself and one another and we will see you right back here again next time!
TAYO HOTLIST:
Bretman Rock ventures into the fashion world.
Danlie Cuenca wows on Pharrell's new Netflix show, "Voices of Fire."
H.E.R snags 3 new GRAMMY nominations.
Anthony Presents: Family Parol Workshops.
TAYO HOT LIST:
1. Lola Carolyn Fe makes Blue's Clues Debut.
2. Claudia Conway could be the next American Idol.
3. James Reid, Manila Grey, DP music goes worldwide.
4. DJs Twitch for Typhoon Relief.
5. Foodies celebrate Philippine style Thanksgiving.
For the weekly hot list, follow @tayo_news on all social media.
What's hot this week on TAYO:
1. Disney's tearjerking UK Pasko commercial featuring a Lola & her granddaughter making parols like she used to when she was younger.
2. Miss Teen USA is a Filipina from Hawaii, a pre-med student. Miss USA runner up is Filipina Miss Idaho.
3. Babies AJ & Boston search for Filipino stem cel donors. Visit blood.ca/en to see if you are a potential match.
4. myx rebrand & relaunch celebrating the next generation of Filipino artists & creatives with new programming like TAYO News, Filgrimage, & digital platforms Twitch, kumu & Amazon.
5. NEW MUSIC: Ken San Jose "Halma" Saweetie & Jhene Aiko "Back to the Streets" for more follow: @tayo_news on social media.
No need to wait for Halloween, Anime cosplay queen Drew, @candylion.cos, does this year round. Trese comic series by @budjette will get a Netflix anime. We've got musical treats from @nadine, @hermusicofficial @ajrafael and election day is here, so if you're in Maplewood, MN, you might want to check out the inspiring story of @neighborsfornikki. Congrats to the @dodgers Tom Nook aka @austincastro closes out #FAHM with this week's Hot List!
For the weekly hot list, follow @tayo_news on all social media. Main feature photo courtesy of H.E.R. Instagram.
NYC is hot for Kimberly Camara Kora Donuts, Guapdad 4000 x Shawn Wasabi x Chiffonhaha mix it up for the Halo Halo Remix, the second in a series, Lumpia With A Vengeance, sets premier date in Hawaii and a sneak peek at the new Filgrimage TV series airing on myxTV & TFC on 10/24. TAYO host Nikka feeds us this week's Hot List!
For more follow @tayo_news on all social media. See the trailer for the new Lumpia movie below:
ABOUT TAYO News:
TAYO is a digital news brand powered by ABS-CBN and TFC that serves up inspiring content for the new generation of Filipinos across North America on myx.