Olivia Rodrigo is hitting the Vogue Magazine circuit with two October covers! A few weeks ago, Olivia shared her Vogue Singapore cover, and just this week, she revealed she is also gracing the cover of Teen Vogue in the same month. Don't forget she also made a big fashion statement at the Met Gala, documented by Vogue in her Saint Laurent lace catsuit.
The Drivers License singer also sat down with Teen Vogue to share many of her "Firsts" in a video for their Youtube Channel. She talks about the first song she wrote for her album "Sour" and the first time she realized that she was actually famous. Check her out, spilling all her firsts below, and check out her full cover story here.
Cover Photo Courtesy of Teen Vogue Facebook
2020 was a time for Bretman Rock to move on to bigger and better things. He moved into a new place, dipping his toes as a reality show star, becoming a fitness guru, and overall influencer sensation. Take a look of the feature on Teen Vogue, Bretman Rock: King of Manifesting.
Influencers nowadays are many, but Bretman's widening influence not only happened by chance but by sheer will. The star of Teen Vogue's July cover chalks up his success to mere manifestation and insane work ethic plus knowing his way around the internet. However the truth is, as Bretman says, "I always knew I was going to be a star."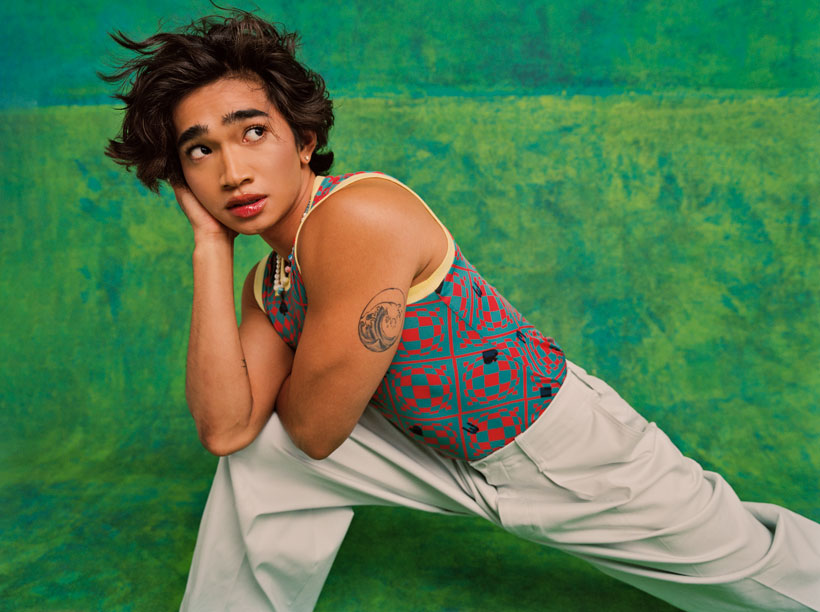 Beyond his reality shows, he was announced as a face of Nike's Pride-themed Be True campaign. He also was named MTV's 2021 Breakthrough Social Star, People's Choice Awards Beauty Influencer of the Year and one of Time's 30 Most Influential Teens. In between all that, he's been collecting brand collaborations and sponsorship deals and growing his fan base. However, it wasn't always peachy for Bretman and his family. Originally from Philippines' Cagayan Valley, he and his mom immigrated to Hawai'i and Bretman's mom worked multiple jobs to stay afloat which left him and Princess Mae to look after themselves.
Teen Vogue says that "young Bretman found solace in the fantasies he manufactured in front of the camera. He often borrowed his mother's phone to film make-believe commercials." A natural born performer, it's no wonder why his followers are drawn to his witty attitude, clapbacks, punchlines, and catchphrases.
However, constantly being in the spotlight is sometimes a dreading task. Bretman says, "It's hard to wrap your mind around it when you grow up on such a small island," reflecting back between his viral life and IRL reality. He admited that the person we see online is just a persona, a character that he plays up for the cameras. He's also felt the need to separate himself from the internet's Bretman Rock, to stay grounded. "I think that's the beauty of growing up. Yes, I have however many millions of followers, but I can't touch that. I can't touch these videos that I'm making," he says. "But I can touch my family and my friends, the people that I love.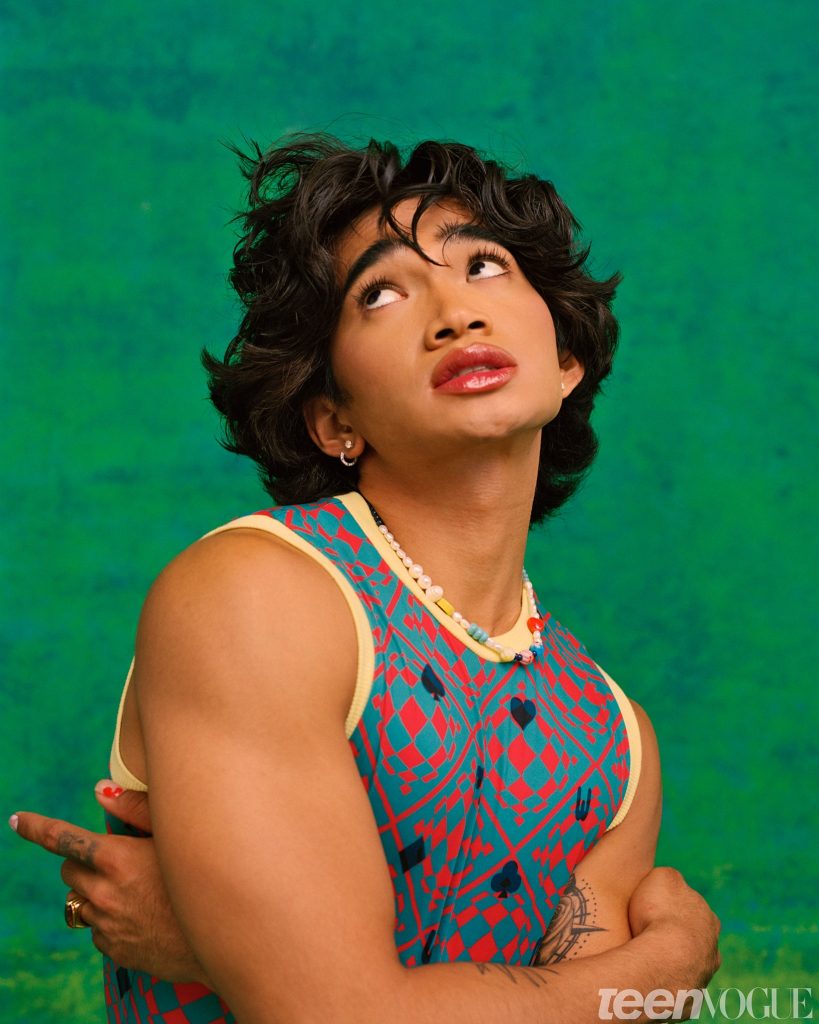 We get to see Bretman be himself in 30 Days With: Bretman Rock, his latest reality series differs from his MTV series Bretman Rock. The series, part heartfelt documentary and part survival show, follows Bretman as he attempts to endure the Hawaii wilderness alone and away from social media. No mirrors, no Internet connection, and it's just him in the jungle.
Teen Vogue gave an insight to Bretman roughing it out. Though the filming was challenging (according to Bretman's team, the crew was only allowed to give him one bottle of water a day as a part of his 30 survival challenge where he was to gather his own resources), it was a chance to reconnect with Bretman before the fame.
Cover Photo Credit: Teen Vogue Facebook
Saweetie graces another magazine cover and this time with Teen Vogue. She talks a lot about her humble beginnings, but readers get a deeper look at her family life. Being tri-racial, Saweetie reflects on her Black and Filipino ancestry and voicing out how she feels about the current happenings in the community. Of course, they catch up with her since lock down and how she used the time to reflect. Lastly, Saweetie talks about what's coming on the horizon for her career, but also how she plans to continue using her platform in moving movements forward.
It was cool to know more about young Saweetie. Teen Vogue talked about her going back and forth between South Sacramento and the Bay Area living with her mom and dad separately. As someone from Elk Grove, I could relate to what Saweetie said, "It's a middle-class neighborhood, but the 'hood is right there," she says. "You never know who's gonna be rolling by." Sometimes you're no longer phased by some things you see. We also get a look at Saweetie's athletic career being named female athlete of the year for participating in football, track and field, and volleyball at Monterey Trail High School. Growing up with lots of family, Saweetie was taught various values that she carries until now. Education was a priority for Saweetie's Filipino-Chinese mother and on her father's side faith was the priority.
"Saweetie's mother would make her rewrite homework assignments if she thought the penmanship was sloppy. 'She wanted straight A's. Her disciplining me at a young age got me into the habit of achieving high goals.'

With a large Black family of seven uncles, two aunties, and — to incorporate some Bay Area slang here — 'hella' children, Saweetie was used to cookouts and roast sessions. Her grandparents were pastors, so she grew up in the Apostolic Christian church, though she practices spirituality now."

Teen Vogue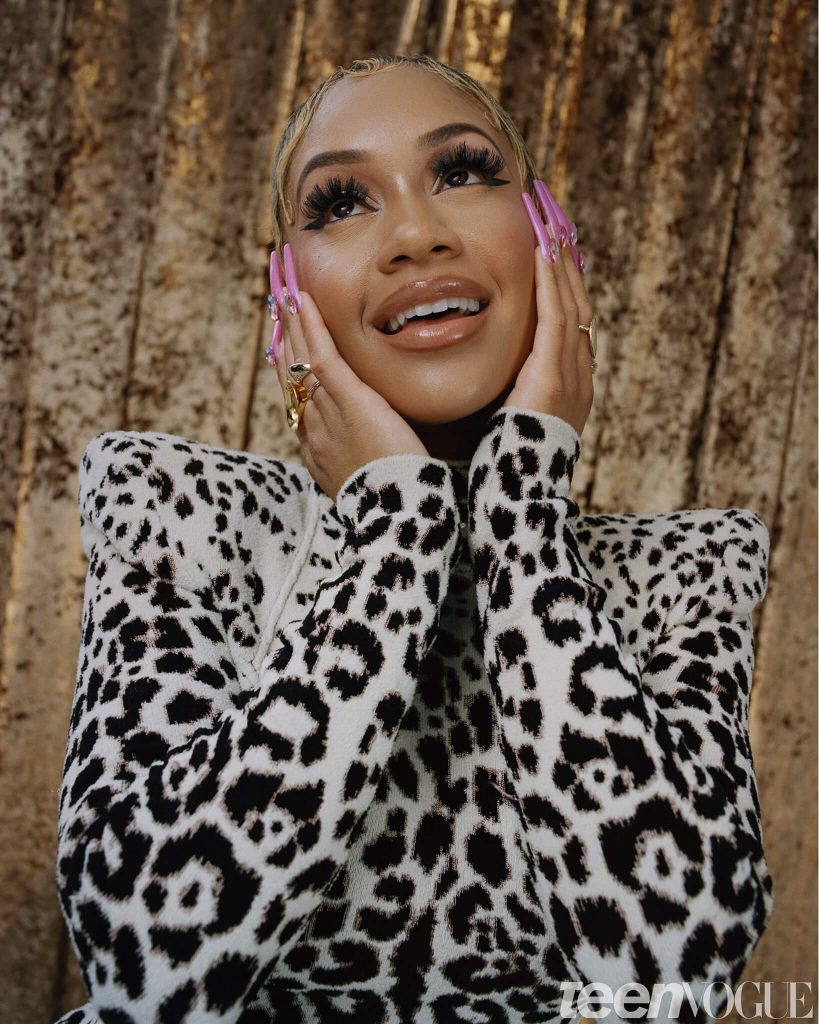 With values of hard-work, perseverance, and the importance of family instilled in Saweetie, she's destined for great things from the beginning. Both sides brought the musical aspect and love for food to her life as she had the best of both worlds with Filipino and soul food. Her dad's side would have the soul food and the sounds of Earth, Wind & Fire, the O'Jays, The Delfonics, and Mtume. Over at her mom's Saweetie indulges on sinigang and pancit while not forgetting to her house slippers ("Tsinelas") at the door and taking over the Magic Mic. There's always one.
Coming out of staying home for over a year, Saweetie is setting new goals and taking more control of her career. With the upcoming release of her debut album, Pretty B*tch Music, led by the single Fast (Motion) she's almost back to her fast-paced life, but self-reflection is still evident in her work.
The album is inspired by "car rap Saweetie" and the title is a nod to Tupac's THUG LIFE with "Pretty" being more than face value, and the B-word stands for boss, independent, tough, CEO, and hyphy for the Bay Area. Pretty B*tch Music will allow her to tell her truths. We were only seeing 'icy girl', but how much do we know about the girl under the blonde wig? She explains how there was a period where she went from only wanting to write a hit, but now she's more confident in knowing she can make hits.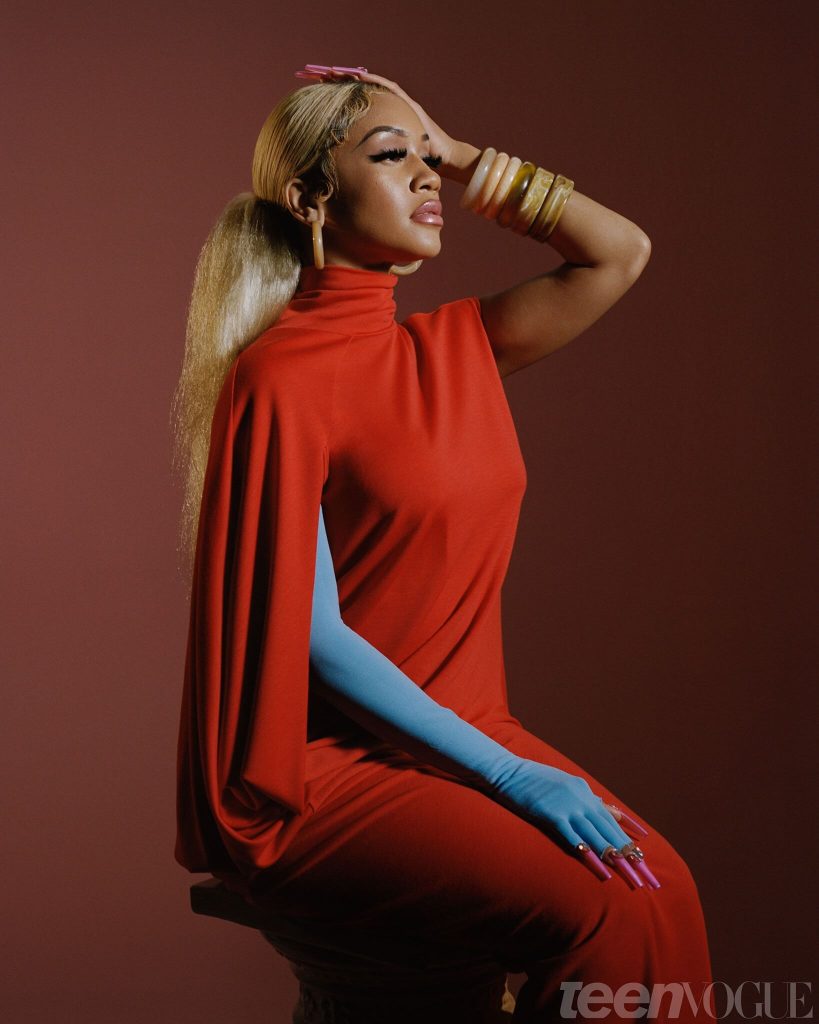 Looking foward, Saweetie is more than an artist. She's an entrepreneur and someone who wants to make a difference in her community. As she talked about the Black Lives Matter movement, and anti-Asian hate crimes happening, Saweetie felt it from both sides as the feature puts it. "I felt helpless," she says. "No amount of money can bring back these lives or can Band-Aid the bruises, pains, and scars a lot of these families experience." Saweetie has donated to various organization, but also started her won nonprofit with her grandmother called, the Icy Baby Foundation. She thinks back to a question her mom would ask her growing up, "Where's your heart?" Her heart is maintaining her authenticity and being a boss.
She's partnered with brands from food delivery services to cosmetics to fashion and accessories that makes her icy empire. However, Saweetie also has her eyes set on also teaching a course on social media marketing at her alma mater USC. We all can learn from her huge social media presence. Everything seems to be falling in place for Saweetie and she's only scratching the surface. As she enters a new chapter in her career and in life, she also wants to focus on being a good person and help people while being a pretty ass b*tch.
Photo Credits: Teen Vogue Facebook