Isn't it sad when your favorite band has a show you can't go to because you're in another city? Thankfully, this won't be a problem for Lola Amour fans, as they're taking their Fallen Concert tour to different cities around the country! 
Catch the band not only performing in Makati, they're also set to perform shows in Bacolod, Cagayan de Oro, Pampanga, and Cebu. This comes after kicking off their tour last July at the Ayala Malls Circuit Activity Center.
Their next stop is at the Ayala Malls Capital Central in Bacolod this September 10. Admission is completely free, and fans can check out the mechanics of the meet and greet on the Ayala Malls Capital Central Facebook page. Joining the band are special guests, Dizzy on Swings and &ND for the Bacolod leg of the tour.
In Cagayan de Oro, they'll be joined by Soulthrll. For fans in Metro Manila and Metro Cebu, catch them throughout October and those watching their U.P. Town Center show, Leanne & Naara and Arthur Miguel will also be taking the stage alongside Lola Amour. The last leg of the Fallen concert tour will happen in Pampanga on November 12th.
The set list is sure to have fan favorites like "Fallen," "Maybe Maybe," "Pwede Ba," all included, but catch the band performing their new song, "Dahan-Dahan." The tour marks a milestone for the band, which is something that lead vocals and guitarist Pio Dumayas acknowledges.
Follow Lola Amour's official Facebook page for further announcements, as well as the official Ayala Malls pages for more details! Until then, find Lola Amour's top hits on this playlist!
Cover Photo Credit: Lola Amour Instagram
The end of summer is near when school starts back up. To help with transitioning back to school mode, Olivia Rodrigo is sharing her unique style with fans. Her newest line of merch is perfect for all the seasons of school from sweater vests, hoodies, zip-up jackets, and shirts. Go back with an edge and make new friends along with the way!
If you want more of a subtle nod to show your support, she has you covered with accessories ranging from socks, laptop cases, binders, notebooks, and more. They all follow her recognizable purple color scheme with lots of stickers! You get to set up your style how you want!
The singer-songwriter recently finished up her North America part of the SOUR Tour and has also played cities around the world. Olivia met a few iconic artists throughout like Avril Lavigne, Alanis Morissette, Jack White, and most recently Billy Joel. Yes, that Uptown Girl, Billy Joel. Check out some throwbacks, we dare you not to sing along.
Cover Photo Credit: Olivia Rodrigo Updates Instagram
After teasing fans with a cryptic video last week, SB19 finally announced their new single, "WYAT" [Where You At] and an upcoming world tour. The much-anticipated comeback single is a disco-pop track that highlights these times of disconnection to create a reconnection. Call it a comeback if you like, but the group took a short break to maximize their potential. "WYAT" releases on September 2nd and marks the group's release of new music since the launch of their 2021 EP, Pagisibol.
The award-winning and Billboard nominee Philippine Pop phenom is also set to stage their biggest local and international tour to date. WYAT [Where You At] Tour kicks off on September 17, 2022 at Araneta Coliseum, to be followed by a series of shows in Clark, Cebu, Davao and more. The tour will then go international as SB19 heads to multiple countries like US, UAE, and Singapore to name a few. SB19 Ken mentions, "We are thrilled to be releasing a new song for our fans. Bigger, better. I hope that A'TIN will appreciate at best the work we've done for our upcoming tour." International A'TIN can expect SB19 to drop by their city starting October 2022.
Besides being a talented group, SB19 will be involved in the creative process behind the upcoming tour from conceptualization to choreography, from promotion strategy to visual ideation. SB19 Josh says, "This will be the first time for us to be going out of the country for our own concert. We're excited to meet our international fans. If I may put it: we were caterpillars inside cocoons when we were just starting and now, we've turned into butterflies ready to spread our wings!"

SB19 Justin adds, "Josh tweaks a bit of everything, from choreography to the direction of our shoots. He and Pablo has a big role in decision-making. Ken helps with the creative process, from how the dances should look to the set design. Aside from being the main choreographer, Stell also shares ideas on how to promote our comeback. He's been mentioning if we could play the videos after our recent performances before the tour starts, So we did. It really takes a village and is a healthy collaboration."
More details about the local and international tour will be announced soon. For more information about SB19's series of shows, check out the updates on their social media accounts.
Facebook
Instagram
Twitter
YouTube

Cover Photo Credit: Sony Music Entertainment
The beginning of the year is about to be killer with more music on the way! Live shows are still slowly creeping back to our lives and Guapdad 4000 is ready to hit the road with Wale for the "Under a Blue Moon Tour."
The 30-date tour is set to kick off on January 23rd in Philly and conclude in March 11 in Silver Spring, Maryland. They make stops in most major cities like New York, Boston, Los Angeles, and more! Of course they couldn't skip Guapdad's hometown, Oakland so be sure to mark your calendars for February 10th! We could only hope that Guapdad is set to pull songs from his album, 1176.
So make sure to cop tickets and slide through!
Cover Photo Credit: Guapdad 4000 Twitter
Yeek, fresh off his memorable performances at the Hollywood Bowl & Governors Ball will head out to a 4 city tour stopping in LA, Chicago, Brooklyn & London,
Click here to get your tickets!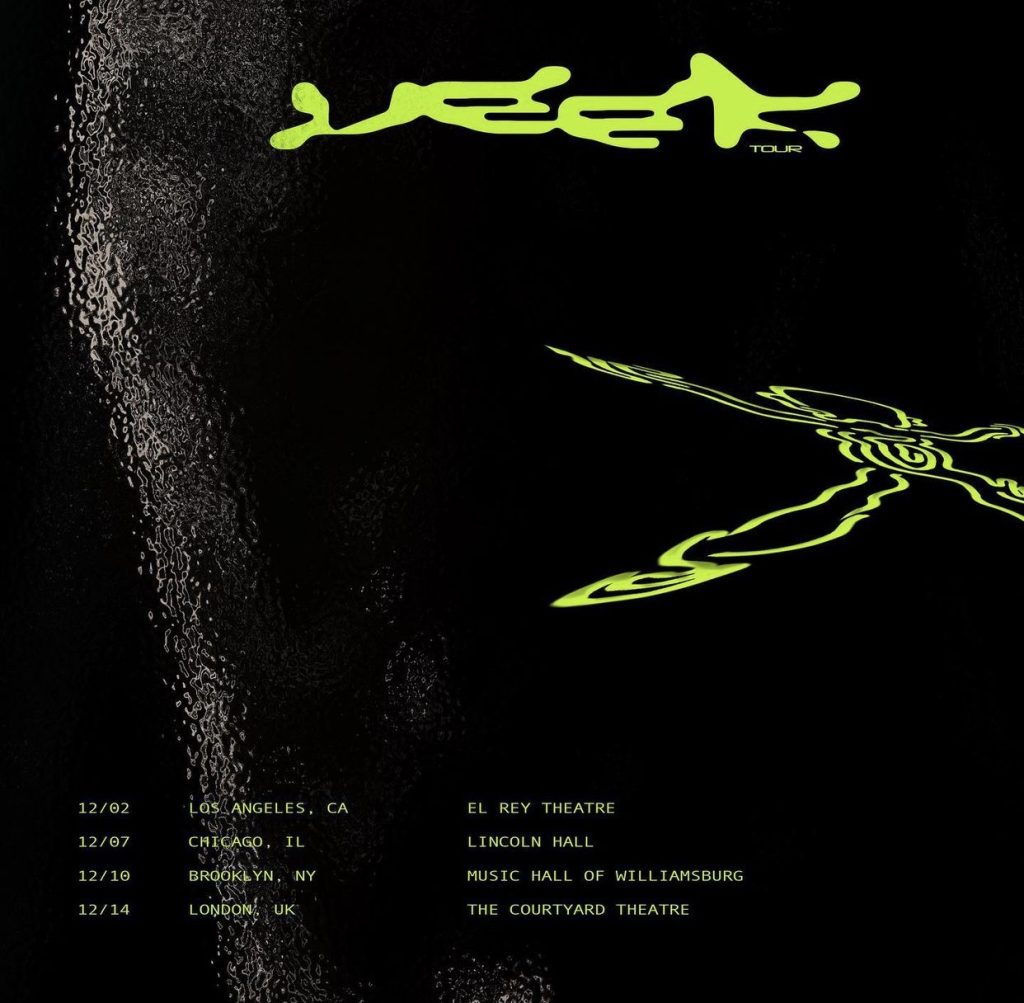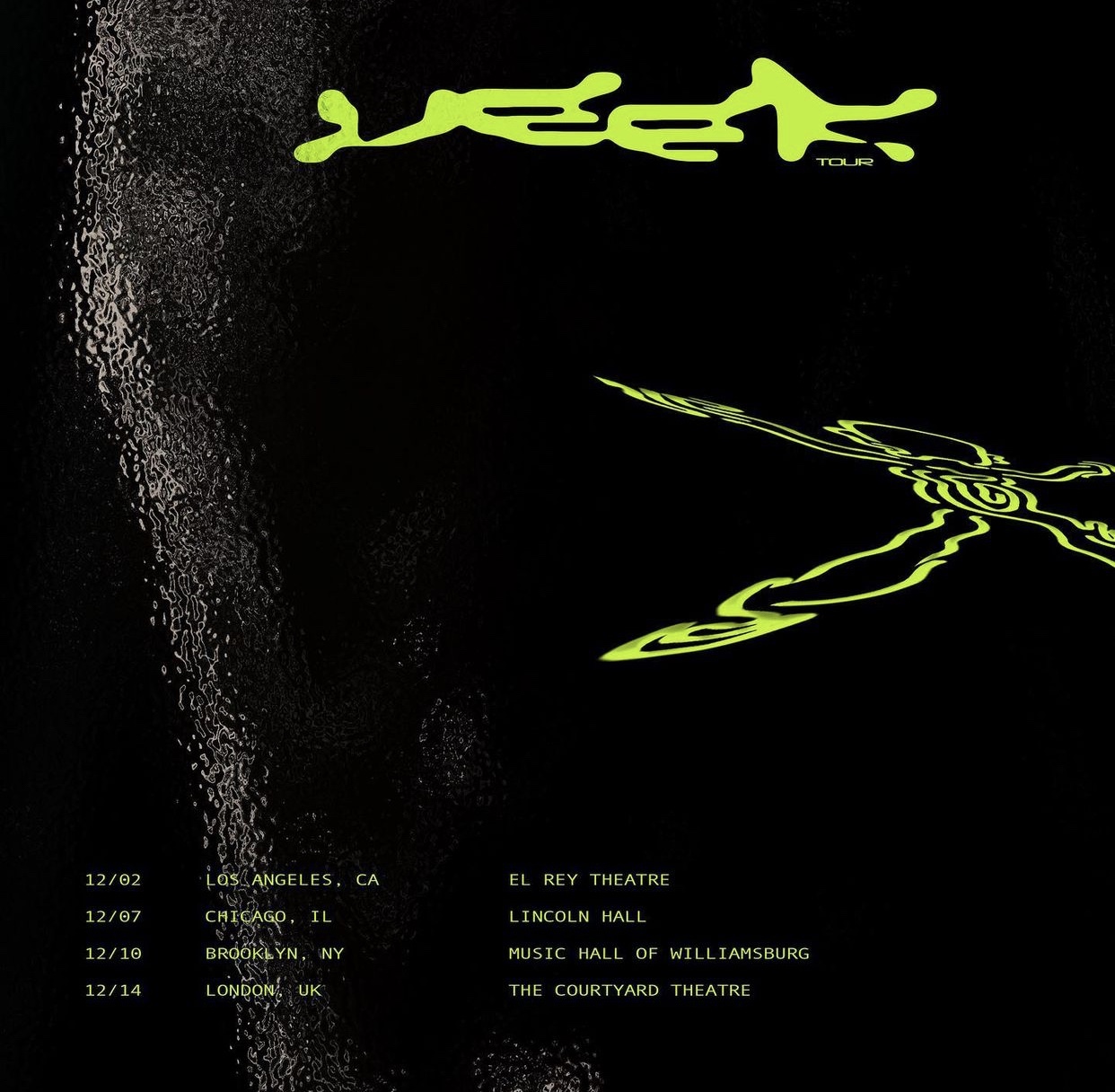 Born in New Jersey, Yeek spent his first decade living in a large Filipino community. Then he moved to South Florida, where he wasn't just the new kid in town but one of the only Asian people outside his family. Bonding with kids who wanted to make music, he found a place for himself by joining punk and hardcore bands, and rapping.
His sound is totally contemporary and genre agnostic, but still grounded in what can be done in a bedroom with a microphone and some instruments. The L.A.-based singer-songwriter handled producing, recording, mixing, and mastering by himself. Because his songs are personal and resistant to genre classification, this method suited him. Yeek produced nearly all of the album Valencia, its ten songs are powered by community. He came off his first headlining tour in Europe in 2019 and he decided to recommit to working with the people closest to him. "My priority is putting on the people I've grown up with," Yeek says. "I feel that better art comes from working with family and friends. Otherwise, it's making art via email."
Cover Photo Credit: Yeek Instagram.
Philippine's King of R&B is back stateside and is ready for his homecoming tour. Jay R has been soaking up the sun back in his hometown area of Southern California this summer. He's was spotted at a special screening for our MYX Original Series "Making it in America," featuring Chef Val enjoying the breeze in the San Francisco Bay area and cheering on Manny Pacquiao at his fight in Las Vegas. But he's up to more than that while he's out here visiting.
This week Jay R just announced that he is going on a Homecoming Tour! He will be making six stops on this US tour in California, New York, Texas, and Nevada. The bar tour is presented by Coco Productions.
If you are heading to one of the stops, make sure to brush up on your Jay R repertoire. Start off by listening to his latest release, "Hinay," which just dropped this summer.
About Jay R:
Dubbed as the Philippines' King Of R&B, Jay R breaks new grounds year after year as an artist.
Who would forget his critically acclaimed and commercially successful first album called "Gameface" which produced the hit "Bakit Pa Ba?"
Followed by more sentimental tracks that hit bigtime on the airwaves – Ngayo'y Naririto, Kung Mahal Mo Siya, 'Di Ko Sadya' and more.
Being around for over a decade, Jay R has built his own mark as the country's premiere R&B phenom. Doing music and shows here and abroad.
Alongside he is self-handedly managing Homeworkz, his own record label and studio. In the recent limelight, Jay-R staged a collaboration concert called "SOULJA" with Jaya & Jason Dy, touring for international shows and a YouTube channel showcasing his originals and covers arranged by Jay R himself.
Cover Photo Courtesy of Jay R Instagram
Jo Koy is bringing the funny back to a city near you! The Fil-Am comedian just announced new dates for the Just Kidding 2021 World Tour. We've all been stuck at home for a while now and we're all in need of a laugh. Tickets can be purchased at JOKOY.com using the presale passcode: KIDDING.
He continues to sell-out and break records at some of the biggest venues around including Mall of Asia Arena in Manila. His latest Netflix special, In His Elements was filmed at Mall of Asia with special guests like Inigo Pascual. Jo Koy carries his Filipino heritage proudly and he shares who he is on a world stage while introducing us to other Filipino talent. He pays it forward by helping his kapwa Filipinos.
If you haven't heard yet either, Jo Koy just released a book and is working on a feature film. The book, Mixed Plate: Chronicles of an All-American Combo landed the shelves just last month and is sure to be a hit seller! It's "A funny, sad, at times pathetic but also kick-ass tale of how a half-Filipino, half-white kid whose mom thought (and still thinks) his career goal was to a become clown became a success." There's tons of stories about his family, especially his mom and son. He alludes his success to when he was able to embrace the craziness of his Filipino family that's widely relatable.
Lastly, he's starring and producing a film called Easter Sunday. The film is loosely based on his life experiences and an Easter Sunday celebration. We all know how these parties go. Recently added to the roster is Yellow Rose actress Eva Noblezada and Brandon Wardell. All we know so far is that Brandon Wardell will play Jo Koy's onscreen son.
Cover Photo Credit: Jo Koy Facebook