The Garado family thought it would be a normal day while shopping at Target during the holiday season. Little did they know that their small act of kindness would brighten everyone's day. Tiktoker Isaiah Garza tested the family's kindness by asking them to buy his lunch. The family decided to share more and give Isaiah $20 extra for his needs later on.
Isaiah surprised them by buying their Target haul and give them $500 for their kindness. According to a Yahoo article, "The Garado family has been struggling the last few years. Their daughter was born with a rare brain condition and cerebral palsy." Even though the family was struggling they still offered to help any way they could. Many people pointed out how it's in Filipinos' nature to be kind and help others.
So many people were touched by the Garados that a GoFundMe page has been set up for their daughter Sophia, "Believe in the Impossible! Sophia's Journey." "We are hoping that you will be able to help us for Sophia's lifetime medication. This support will truly help her fulfill her needs and provide all the necessary procedures that she needs to take in the future."
Cover Photo Credit: Yahoo News
Island women rise! Ruby Ibarra is the meaning of female power. This month she makes her debut and graces the cover of NY Times Style Magazine. She's featured on the article, The Asian Pop Stars Taking Center Stage alongside other Asian-American artists including: Thao Nguyen, the Japanese Breakfast band, and Audrey Nuna. These artists are challenging what it means to be a pop star in 2021. Ruby has been challenging the status quo with her lyrics all while being a mad scientist as her day job to help in fighting against COVID-19.
The digital article is available now with a subscription, however catch the printed copy out in two weeks! Ruby also teases that she's writing and recording music and to expect more in the fall!
Cover Photo Credit: Sthanlee B. Mirador Facebook
For a full list of nominees, see below. Winners bolded.
Album of the Year
After Hours — The Weeknd
Blame It On Baby — DaBaby
Good News — Megan Thee Stallion
Heaux Tales — Jazmine Sullivan
King's Disease — Nas
Ungodly Hour — Chloe X Halle
Best Collaboration
Cardi B Ft. Megan Thee Stallion — "Wap"
DaBaby Ft. Roddy Ricch — "Rockstar"
DJ Khaled Ft. Drake — "Popstar"
Jack Harlow Ft. DaBaby, Tory Lanez & Lil Wayne — "Whats Poppin (Remix)"
Megan Thee Stallion Ft. DaBaby — "Cry Baby"
Pop Smoke Ft. Lil Baby & DaBaby — "For The Night"
Best Female R&B / Pop Artist
Beyoncé
H.E.R.
Jazmine Sullivan
Jhené Aiko
Summer Walker
SZA
Best Male R&B / Pop Artist
6lack
Anderson .Paak
Chris Brown
Giveon
Tank
The Weeknd
Best New Artist
Coi Leray
Flo Milli
Giveon
Jack Harlow
Latto
Pooh Shiesty
Best Group
21 Savage & Metro Boomin
Chloe X Halle
Chris Brown & Young Thug
City Girls
Migos
Silk Sonic (Bruno Mars & Anderson .Paak)
Best Female Hip Hop Artist
Cardi B
Coi Leray
Doja Cat
Megan Thee Stallion
Latto
Saweetie
Best Male Hip Hop Artist
DaBaby
Drake
J. Cole
Jack Harlow
Lil Baby
Pop Smoke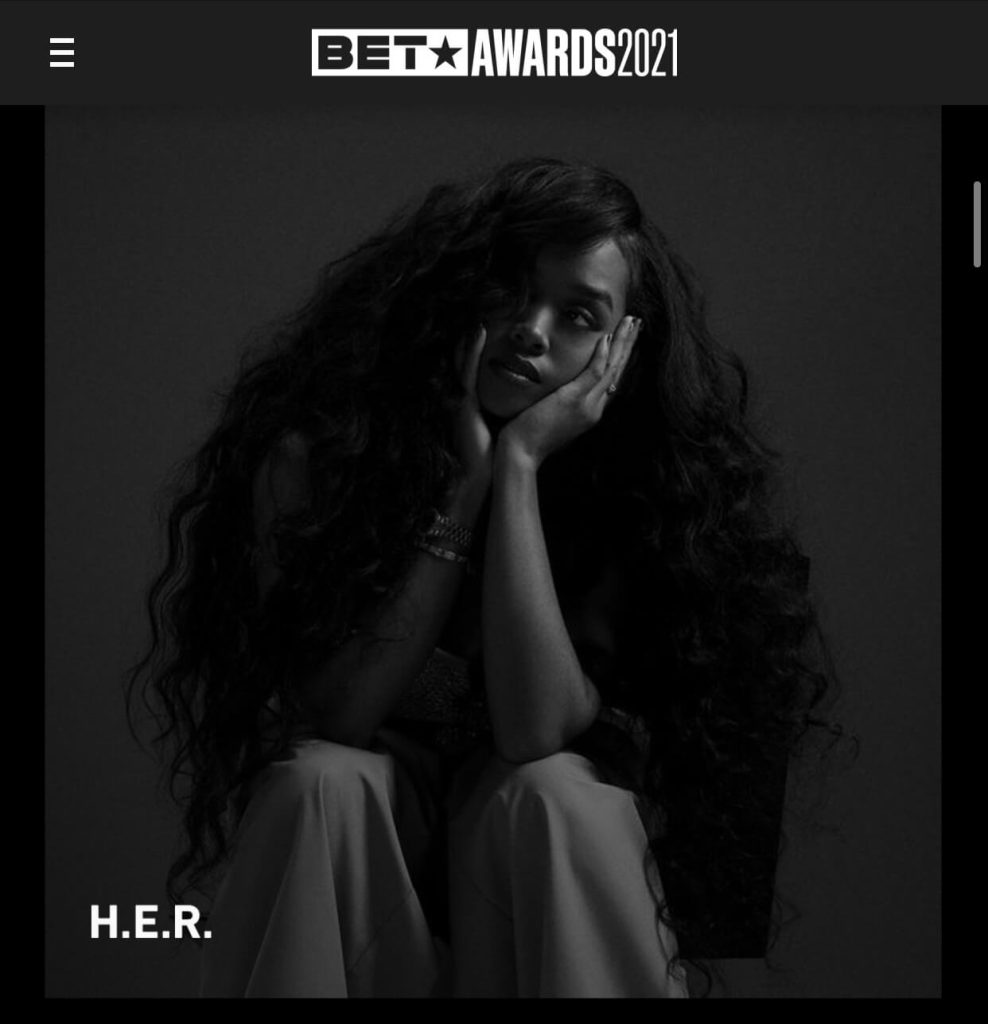 Dr. Bobby Jones Best Gospel/Inspirational Award
Bebe Winans — "In Jesus Name"
Cece Winans — "Never Lost"
H.E.R. — "Hold Us Together"
Kirk Franklin — "Strong God"
Marvin Sapp — "Thank You For It All"
Tamela Mann — "Touch From You"
BET Her Award
Alicia Keys Ft. Khalid — "So Done"
Brandy Ft. Chance The Rapper — "Baby Mama"
Bri Steves — "Anti Queen"
Chloe X Halle — "Baby Girl"
Ciara Ft. Ester Dean — "Rooted"
SZA — "Good Days"
Best International Act
Aya Nakamura (France)
Burna Boy (Nigeria)
Diamond Platnumz (Tanzania)
Emicida (Brazil)
Headie One (Uk)
Wizkid (Nigeria)
Young T & Bugsey (Uk)
Youssoupha (France)
Viewer's Choice Award
Cardi B Ft. Megan Thee Stallion — "Wap"
Chris Brown & Young Thug — "Go Crazy"
DaBaby Ft. Roddy Ricch — "Rockstar"
DJ Khaled Ft. Drake — "Popstar"
Drake Ft. Lil Durk — "Laugh Now Cry Later"
Lil Baby — "The Bigger Picture"
Megan Thee Stallion Ft. Beyoncé — "Savage (Remix)"
Silk Sonic — "Leave The Door Open"
Video of the Year
Cardi B — "Up"
Cardi B Ft. Megan Thee Stallion — "Wap"
Chloe X Halle — "Do It"
Chris Brown & Young Thug — "Go Crazy"
Drake Ft. Lil Durk — "Laugh Now Cry Later"
Silk Sonic — "Leave The Door Open"
Video Director of the Year
Benny Boom
Bruno Mars And Florent Déchard
Cole Bennett
Colin Tilley
Dave Meyers
Hype Williams
Best Movie
Coming 2 America
Judas And The Black Messiah
Ma Rainey's Black Bottom
One Night In Miami
Soul
The United States Vs. Billie Holiday
Best Actress
Andra Day
Angela Bassett
Issa Rae
Jurnee Smollett
Viola Davis
Zendaya
Best Actor
Aldis Hodge
Chadwick Boseman
Damson Idris
Daniel Kaluuya
Eddie Murphy
Lakeith Stanfield
Youngstars Award
Alex R. Hibbert
Ethan Hutchison
Lonnie Chavis
Marsai Martin
Michael Epps
Storm Reid
Sportswoman of the Year Award
A'ja Wilson
Candace Parker
Claressa Shields
Naomi Osaka
Serena Williams
Skylar Diggins-Smith
Sportsman of the Year Award
Kyrie Irving
Lebron James
Patrick Mahomes
Russell Westbrook
Russell Wilson
Stephen Curry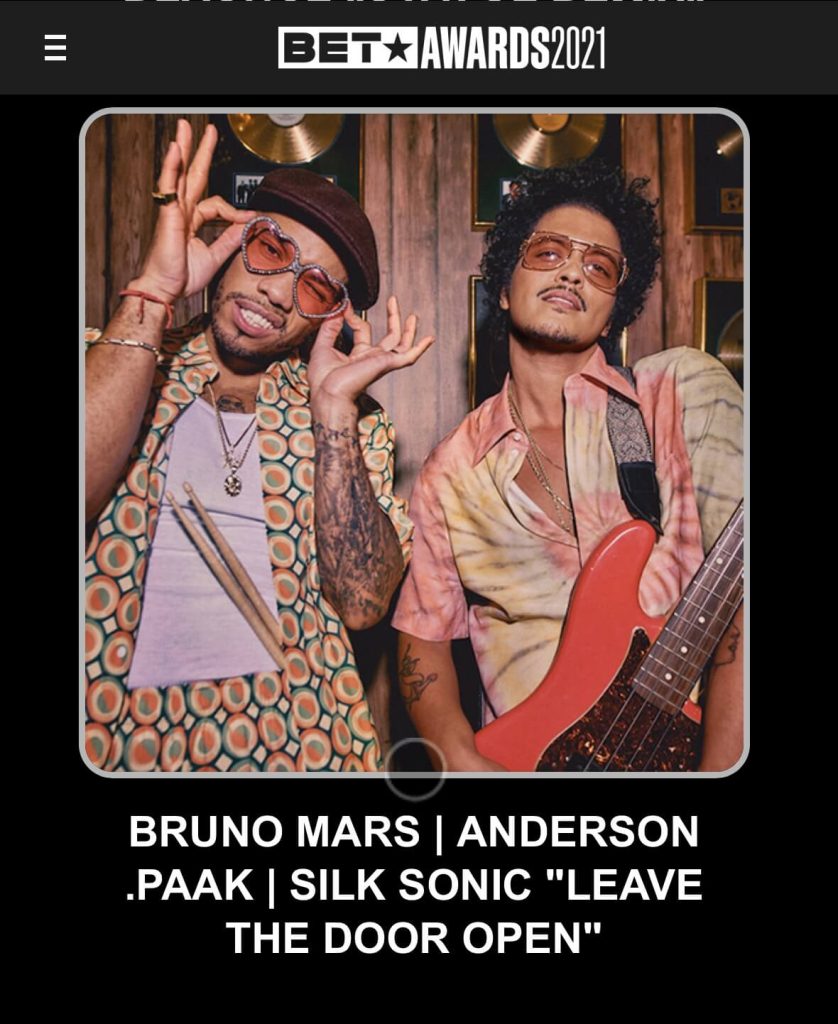 You can also vote for the Fan Viewer's Choice Award here.
Lots of exciting news with 18 year old Jayda, she just announced the date of her debut album, "Bahagi" (Part) out on 6/25, a KTX concert on 6/26, and performed on ASAP Natin To as she is welcomed to the kapamila (family.)
Watch her new music video here and ASAP performance of "m.u." (Malubong Usapan) here.
Watch her recent MYXclusive interview here.
About JAYDA:
Jayda Avanzado is a Filipina songwriter, music producer, singer and model. She is the daughter of singers Jessa Zaragoza and Dingdong Avanzado who was previously a councilor of Quezon City and vice governor of Siquijor. Jayda's released songs like "Happy For You," "Perfectly Imperfect," "In My Room," "Paano Kung Naging," and will release her debut album on 6/25/21.
Cosmopolitan Magazine Tap In with Saweetie in this month's issue. The "multi-hypenate entrepreneur" has been at the top of Billboard Charts cracking the Top 20 on the Hot 100. She talks about grinding during her educational journey but also going through PTSD early in her career from some of the hate she received. She talks about the importance of being comfortable in your own skin and not having anyone dim your light.
Saweetie always felt underestimated as a woman of color. She's worked on owning who she is since her time at USC. "Yes, she's read the tweets...about pretty privilege, about the ways someone like her can use their looks as unearned currency". Her response to that is the debut album, Pretty B*tch Music where she can take back the time she was underestimated. Set to release this spring, the album is a chance to prove the haters wrong.
Besides being a rapper and content creator on the rise, Ate Icy's keeping busy. The feature says she's working on merch, more content, a jewelry line, a makeup collaboration with Morphe, and a PrettyLittleThing capsule collection. She also looks to spread the wealth through her nonprofit, The Icy Baby Foundation. The nonprofit started with her grandmother assists those in need like single-mothers, low-income communities, education efforts, and people living with autism.
Cover Photo Credit: Cosmopolitan Facebook
This partnership between RHUDE fashion and automative manufacturer McLaren will showcase McLaren's Formula 1 history through Rhude's luxurious designs. Rhuigi Villaseñor "sets to produce exclusive capsule collections launching throughout the 2021 Formula 1 season," according to McLaren's announcement. The collection will convey the style and energy of racing while paying homage to Bruce McLaren.
RHUDE founded in 2015, mixes luxury and streetwear elements into ready-to-wear style. He calls this a dream project as he gets to blend sport and fashion into his designs. The fashion brand continues to grow a global fanbase on its own, but it's only upward with this collab. Pulling inspiration from paddock fashion and Formula 1 legends, we expect Villaseñor to redefine "track suit" style.
We will see a preview of selected pieces from the capsule collection during Paris Fashion Week. "The official launch of the RHUDE x McLaren collection is set for Summer 2021 with an exclusive fan digital preview to be announced." The RHUDE Fall and Winter 2021 collection, Storms Never Last is the first sneak peak of the collab and other looks.
Rhude "Storms Never Last" AW21 is now live!
SARI NOT SARI Round 4 11/29 unifies Filipino DJs for the fourth time from all over the world to raise disaster relief funds for the the typhoons that have devastated the Philippines & effected millions of families. Starting on 11/8, the SARI NOT SARI Co-Founders, myx host @nicoakablitz (The Lunch Table), @cassandreaho, @iamdjkza & @itsdatguyry raised a total of over P592,134.71 ($12,250 USD) for the first three events on Tiltify with DJs from the US, Canada & Europe & hoping to raise P1M at the end of the fundraising events this year. Starting at 9A PT, join us Sunday 11/29 for the final Twitch raid on the listed channels below & click here to donate now to the SARI NOT SARI on Tiltify. We will also be hosting the raid all day at twitch.com/myxglobal. To see photos of where the donations are directly going, click here.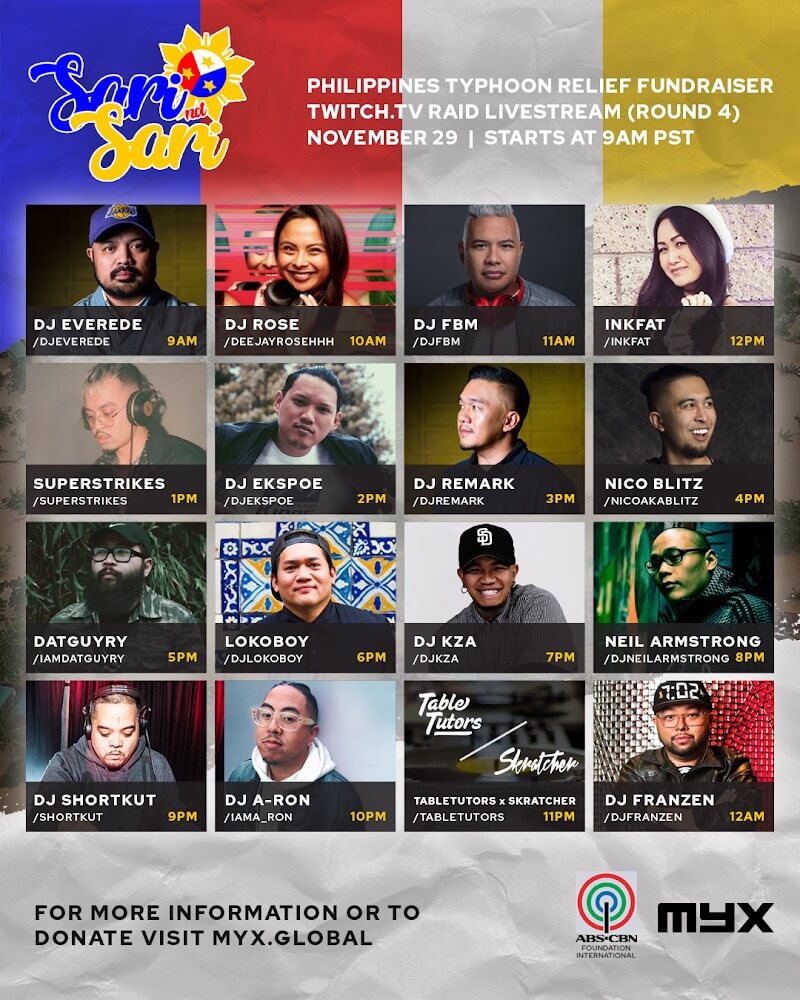 | | | | | |
| --- | --- | --- | --- | --- |
| Time | DJ | Twitch | Location | IG |
| 9AM | DJ EverEdE | twitch.tv/djeverede | Los Angeles, CA | @djeverede |
| 10AM | Deejay Rose | twitch.tv/deejayrosehhh | Los Angeles, CA | @deejay.rose |
| 11AM | DJ FBM | twitch.tv/djfbm | Toronto, Canada | @dj.fbm |
| 12PM | Inkfat | twitch.tv/inkfat | Los Angeles, CA | @aemvibez |
| 1PM | Superstrikes | twitch.tv/superstrikes | Vancouver, Canada | @sstrikess |
| 2PM | DJ Ekspoe | twitch.tv/djekspoe | Stockton, CA | @djekspoe |
| 3PM | DJ Remark | twitch.tv/djremark | Los Angeles, CA | @djremark |
| 4PM | Nico Blitz | twitch.tv/nicoakablitz | San Francisco, CA | @nicoakablitz |
| 5PM | datguyry | twitch.tv/iamdatguyry | Vancouver, Canada | @itsdatguyry |
| 6PM | LokoBoy | twitch.tv/djlokoboy | Vancouver, Canada | @lokoboy |
| 7PM | DJ KZA | twitch.tv/djkza | San Diego, CA | @iamdjkza |
| 8PM | DJ Neil Armstrong | twitch.tv/djneilarmstrong | Yokohama, Japan | @djneilarmstrong |
| 9PM | DJ Shortkut | twitch.tv/shortkut | San Francisco, CA | @shortkut |
| 10PM | DJ A-Ron | twitch.tv/iama_ron | Las Vegas, NV | @iama_ron |
| 11PM | TableTutors x Skratcher | twitch.tv/tabletutors | Vancouver, B.C., Canada | @tabletutors |
| 12AM | DJ Franzen | twitch.tv/djfranzen | Las Vegas, NV | @frandalaybay |
Tiltify is the the leading platform creators trust for all of their charity fundraising needs & a top full service fundraising platform made for the socially conscious generation, an exclusive partner for Tik Tok but also used by top platforms like Twitch & YouTube. Charities like Feeding America, Make A Wish & the St. Jude Children's Research Hospital are some of the global charities using the innovative platform where users can create their own personal fundraising campaigns for the charities of their choice. Click here to donate or to start your own campaign to the ABS-CBN Foundation on Tiltify.
Owned by Amazon, Twitch is the top US based video live streaming service used by 140M+ monthly and 15M+ daily active users, mostly known for video gaming until the quarantine saw more music artists & DJs utilizing the platform. Filipino artists & DJs are amongst Twitch's most active users like producer Illmind, DJ Franzen, DJ Bella Fiasco, SOSUPERSAM, DJ E-Rock & the Snapback LIVE DJs gaining thousands of loyal followers & paying subscribers.
Watch a highlight below of the 16 DJs myxing from across the world from Week 3 on 11/15:
myx is honored to partner with an additional 16 Filipino DJs for the last Sunday 11/29 for the series of fundraisers for the ABS-CBN Foundation on Tiltify. Tune in again for another 16 hours each week of amazing DJs like DJ Neil Armstrong, Shortkut & DJ Franzen for good music and a great cause. The @Twitch raid will take place on all of the participating DJs channels but also co-hosted on twitch.tv/myxglobal.
Watch a highlight of Week 2 SARI NOT SARI below:
Nico Blitz, DJ KZA & Dat Guy Ry also talk about why they created the fundraiser.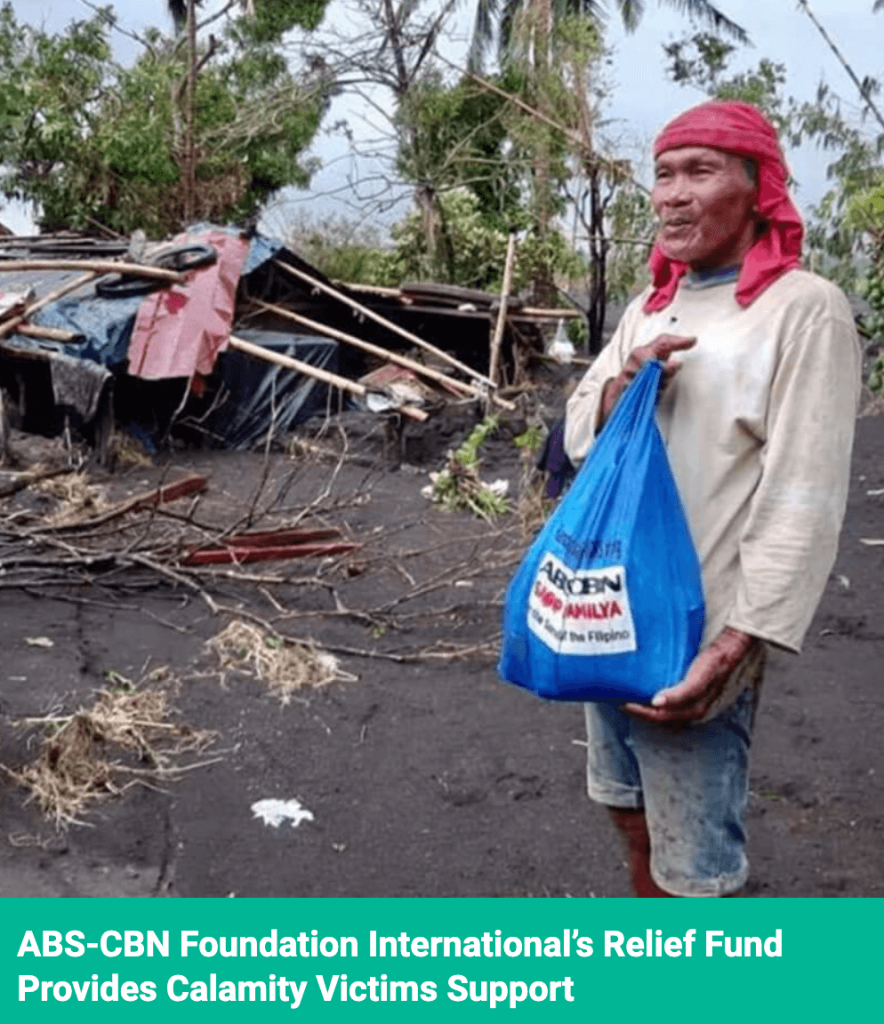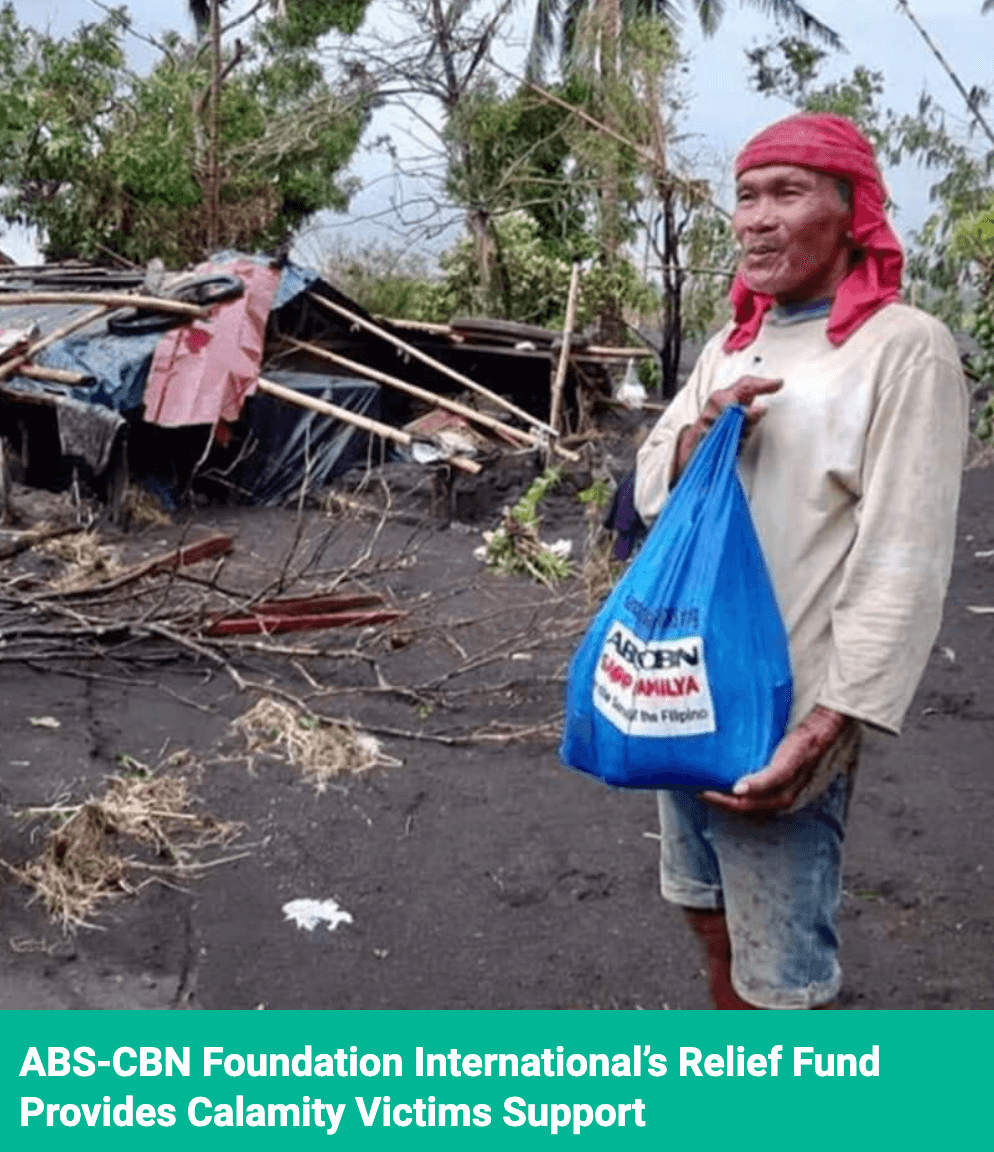 To see a full listing of all GRAMMY nomination categories, click here.
1. Record Of The Year
Award to the Artist and to the Producer(s), Recording Engineer(s) and/or Mixer(s) and mastering engineer(s), if other than the artist.
BLACK PARADE
Beyoncé
Beyoncé & Derek Dixie, producers; Stuart White, engineer/mixer; Colin Leonard, mastering engineer

COLORS
Black Pumas
Adrian Quesada, producer; Adrian Quesada, engineer/mixer; JJ Golden, mastering engineer

ROCKSTAR
DaBaby Featuring Roddy Ricch
SethinTheKitchen, producer; Derek "MixedByAli" Ali, Chris Dennis & Liz Robson, engineers/mixers; Susan Tabor, mastering engineer

SAY SO
Doja Cat
Tyson Trax, producer; Clint Gibbs, engineer/mixer; Mike Bozzi, mastering engineer

EVERYTHING I WANTED
Billie Eilish
Finneas O'Connell, producer; Rob Kinelski & Finneas O'Connell, engineers/mixers; John Greenham, mastering engineer

DON'T START NOW
Dua Lipa
Caroline Ailin & Ian Kirkpatrick, producers; Josh Gudwin, Drew Jurecka & Ian Kirkpatrick, engineers/mixers; Chris Gehringer, mastering engineer

CIRCLES
Post Malone
Louis Bell, Frank Dukes & Post Malone, producers; Louis Bell & Manny Marroquin, engineers/mixers; Mike Bozzi, mastering engineer

SAVAGE
Megan Thee Stallion Featuring Beyoncé
Beyoncé & J. White Did It, producers; Stuart White, engineer/mixer; Colin Leonard, mastering engineer
2. Album Of The Year
Award to Artist(s) and to Featured Artist(s), Songwriter(s) of new material, Producer(s), Recording Engineer(s), Mixer(s) and Mastering Engineer(s) credited with at least 33% playing time of the album, if other than Artist.
CHILOMBO
Jhené Aiko
Fisticuffs & Julian-Quán Việt Lê, producers; Fisticuffs, Julian-Quán Việt Lê, Zeke Mishanec, Christian Plata & Gregg Rominiecki, engineers/mixers; Jhené Aiko Efuru Chilombo, Julian-Quán Việt Lê, Maclean Robinson & Brian Keith Warfield, songwriters; Dave Kutch, mastering engineer

BLACK PUMAS (DELUXE EDITION)
Black Pumas
Jon Kaplan & Adrian Quesada, producers; Adrian Quesada, Jacob Sciba, Stuart Sikes & Erik Wofford, engineers/mixers; Eric Burton & Adrian Quesada, songwriters; JJ Golden, mastering engineer

EVERYDAY LIFE
Coldplay
Daniel Green, Bill Rahko & Rik Simpson, producers; Mark "Spike" Stent, engineer/mixer; Guy Berryman, Jonny Buckland, Will Champion & Chris Martin, songwriters; Emily Lazar, mastering engineer

DJESSE VOL.3
Jacob Collier
Jacob Collier, producer; Ben Bloomberg & Jacob Collier, engineers/mixers; Jacob Collier, songwriter; Chris Allgood & Emily Lazar, mastering engineers

WOMEN IN MUSIC PT. III
HAIM
Rostam Batmanglij, Danielle Haim & Ariel Rechtshaid, producers; Rostam Batmanglij, Jasmine Chen, John DeBold, Matt DiMona, Tom Elmhirst, Joey Messina-Doerning & Ariel Rechtshaid, engineers/mixers; Rostam Batmanglij, Alana Haim, Danielle Haim, Este Haim & Ariel Rechtshaid, songwriters; Emily Lazar, mastering engineer
3. Song Of The Year
A Songwriter(s) Award. A song is eligible if it was first released or if it first achieved prominence during the Eligibility Year. (Artist names appear in parentheses.) Singles or Tracks only.
BLACK PARADE
Denisia Andrews, Beyoncé, Stephen Bray, Shawn Carter, Brittany Coney, Derek James Dixie, Akil King, Kim "Kaydence" Krysiuk & Rickie "Caso" Tice, songwriters (Beyoncé)

THE BOX
Samuel Gloade & Rodrick Moore, songwriters (Roddy Ricch)

CARDIGAN
Aaron Dessner & Taylor Swift, songwriters (Taylor Swift)

CIRCLES
Louis Bell, Adam Feeney, Kaan Gunesberk, Austin Post & Billy Walsh, songwriters (Post Malone)

DON'T START NOW
Caroline Ailin, Ian Kirkpatrick, Dua Lipa & Emily Warren, songwriters (Dua Lipa)

EVERYTHING I WANTED
Billie Eilish O'Connell & Finneas O'Connell, songwriters (Billie Eilish)

I CAN'T BREATHE
Dernst Emile II, H.E.R. & Tiara Thomas, songwriters (H.E.R.)

IF THE WORLD WAS ENDING
Julia Michaels & JP Saxe, songwriters (JP Saxe Featuring Julia Michaels)
4. Best New Artist
This category recognizes an artist whose eligibility-year release(s) achieved a breakthrough into the public consciousness and notably impacted the musical landscape.
INGRID ANDRESS

PHOEBE BRIDGERS

CHIKA

NOAH CYRUS

D SMOKE

KAYTRANADA

MEGAN THEE STALLION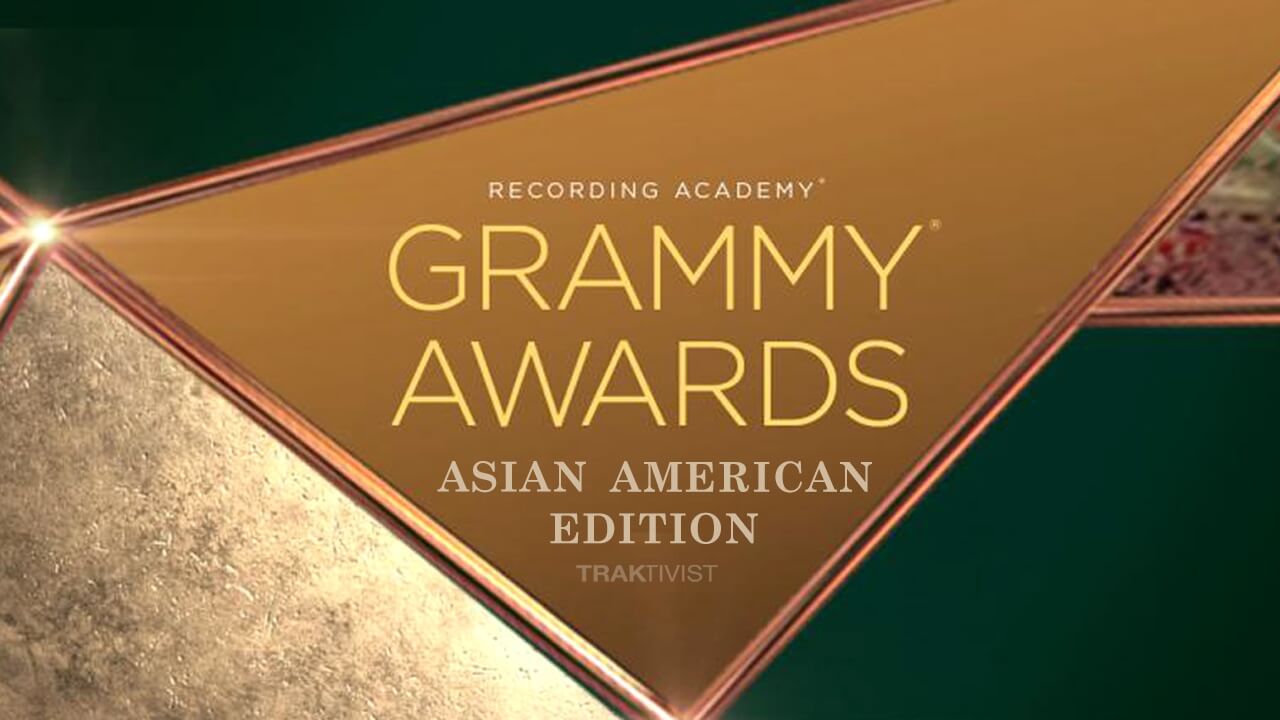 Our friends at Traktivist puts together an annual list of Asian American nominees, click here to see their full list.
Listen to Traktivist Spotify playlist of all the AAPI nominees here.