Top Class: The Rise To P-Pop Stardom is the newest talent search survival show that aims to form the next male Pinoy pop band. With KZ Tandingan named as a singing mentor, it's only right that the show tapped an A-list dance mentor as well.
Filipino-American singer/dancer Brian Puspos has been named the official dance mentor for Top Class: The Rise To P-Pop Stardom.
"It means more than anybody could imagine. Although I am from the USA, I am a proud full-blooded Filipino, and I am so honored to be a part of making history and finding the next P-POP stars. To represent dance at such a high level and to be a proud Filipino on a platform like this is a dream come true," says Brian.
Brian's resume as a dancer is as accomplished as they come. As a choreographer, he has worked with household names in music such as K-Pop group BTS, Chris Brown, Justin Bieber, and more. He also boasts two top 3 finishes in America's Best Dance Crew with SoReal Cru (second season) and Mos Wanted Crew (seventh season.) Puspos was also awarded "Male Choreographer of the Year" by World of Dance in 2012 and 2014.
Check out an official message from Brian Puspos below and stay tuned for more news on Top Class: The Rise To P-Pop Stardom!
Cover Photo Courtesy of Brian Puspos Instagram
It's official, a pilot episode has been ordered by ABC Network for Josep. Filming started last spring and it looks like it shouldn't be long until we can catch the single-cam series on TV. Jo Koy takes the lead role in Josep as a recently divorced Fil-Am nurse who's navigating his personal and family life with a very Filipino mother who loves to "help." One thing's for sure, we'll be seeing a Fil-Am family on-screen!
Deadline mentions, "The ABC half-hour sitcom… follows the life of a hardworking Filipino-American nurse. Written and executive produced by showrunner Steve Joe, Josep will also see its titular character navigating dating, fatherhood, and his mother moving in with him." Relatable is an understatement for most of the Filipino community.
The half-hour comedy from 20th Television, is also written and executive produced by Michael Golamco and Randall Park for their production company Imminent Collision, along with executive producer Hieu Ho. Joe Meloche is executive producing as well as Jake Kasdan and Melvin Mar for Kasdan's production company The Detective Agency.
These days Jo Koy stays busy with releasing his book Mixed Plate: Chronicles of an All-American Combo, to producing and starring in the film Easter Sunday, and he just finished his Just Kidding 2021 World Tour. According to Variety, Jo Koy also has been dabbling co-producing on other Disney series shows like Doogie Kamealoha, M.D. and listed credits for the reboot of Turner and Hooch, Man With a Plan, Young Sheldon, and Mike and Molly.
Cover Photo Credit: Jo Koy Facebook
You read that right! PBS Kids premiered a brand new animated series centered around Filipino American lead characters. Jelly, Ben & Pogo are three best friends who help their neighbors and each other by identifying a problem and working together to find a solution. The series is geared to help children between the ages of 3 to 8 with social and emotional growth and social competence in relationship skills and social problem-solving.
It's amazing to see representation like this on-screen. PBS has been an industry leader in creating content for kids that helps them grow and learn and showcases the diverse world we live in. Jelly and Ben's family are of Filipino heritage. The show weaves in Philippine culture, including Tagalog, music, and of course, food.
Check out the playlist of all the episodes for Jelly, Ben & Pogo below:
Cover Photo Courtesy of PBS
Get your fabric, sewing machines, and tape measures ready as Bravo's "Project Runway" Season 19 is underway and featuring 2 Filipino designers ready to take the crown. San Diego's Kenneth Barlis and New York's Darren Apolonio are among the 16 contestants this season who will be mentored by designer Christian Siriano during the competition. The winner of the competition will receive the grand prize of $250,000. 
This season returns to its home base of New York City and the 16 hopeful designers come from all over the world. The judges this season includes Nina Garcia, Brandon Maxwell, and Elaine Welteroth with special guest judges Taraji P. Henson, Gigi Hadid, and Karlie Klosshelping. They'll decide the best design.
Both Filipino designers were born in the Philippines and then migrated to the U.S. Kenneth Barlis grew up in Zamboanga and started his fashion career at 17 years old. He's definitely not new to the industry with an already A-list clientele that includes Carrie Underwood, Khelani, Offset, Liza Soberano and more. However just like many Filipinos, nursing was his original career path. With one year left to complete his nursing degree, Kenneth decided to pursue his dreams of becoming a fashion designer in America. 
Now, he's launched KB School of Fashion, training models for pageants and runway shows. During the pandemic Kenneth created KB masks to donate to healthcare workers in San Diego and raise funds for those affected during the pandemic. Kenneth aims to make fashion accessible for everyone.
As for Darren Apolonio, a huge fan of David Bowie and Lady Gaga both inspired his take on fashion. An alumnus of SCAD in 2019, he majored in Fashion then moved to New York to pursue a career in fashion, fashion entertainment and visual arts. He's proud to represent his heritage and wants to become a designer without any boundaries who creates designs made for anyone.
You'll definitely want to catch this season and all the crazy creative challenges that will happen. Catch "Project Runway" on Bravo and streaming platforms the next day.
Meet the "Project Runway" Season 19 Designers:
· Octavio Aguilar – Miami, FL
· Darren Apolonio – New York, NY
· Kenneth Barlis – San Diego, CA
· Caycee Black – Brooklyn, NY
· Coral Castillo – Los Angeles, NY
· Meg Ferguson – Tulsa, OK
· Prajjé Oscar Jean-Baptiste – Philadelphia, PA
· Bones Jones – Brooklyn, NY
· Kristina Kharlashkina – New York, NY
· Katie Kortman – Japan
· Shantall Lacayo – Miami, FL
· Aaron Michael – Jackson, MS
· Chasity Sereal – Houston, TX
· Zayden Skipper – Atlanta, GA
· Sabrina Spanta – Bloomfield Hills, MI
· Anna Yinan Zhou – San Francisco, CA
Cover Photo Credit: @projectrunwaybravo
"Canada's Drag Race" is back and another Filipino Stephanie Pasay aka Stephenie Prince enters the competition to win the title of the next fabulous drag superstar. She served looks in the premier episode of the regional show in a Jollibee inspired outfit.
The 24-year-old Filipino from Calgary, Alberta "Werk" the room and brought the personality, "You guys like fried chicken? 'Cause b*tch, I'm serving." In her profile feature, she's here to bring the sweetness and spice to this season. If you're looking for an honest opinion, she's your girl. Stephanie says she's her to represent her Filipino culture and Asian sisters.
Catch "Canada's Drag Race" on WOW Presents Plus airing now!
Cover Photo Credit: Stephanie Prince Twitter
Actor and model Martin Martinez lands a recurring role in the CBS series Magnum P.I. We'll get to see him throughout Season 4 as a new character Cade Jensen. According to Deadline, he'll play a determined but troubled teenager who attempts to charm his way into a job at La Mariana. Over the course of several episodes, ultimately Cade finds a surrogate parent in TC (Stephen Hill).
This reboot of the 1980s series follows private investigator Thomas Magnum (Jay Hernandez), a former Navy SEAL who returns home to Hawai'i from Afghanistan. As Magnum looks to repurpose his military skills, his investigations often require the help of friends and colleagues. The new season of Magnum P.I. premieres on October 1st on CBS and you can also catch it on streaming platforms.
Before landing the role of Cade Jensen, Martin has also appeared as a guest star on various shows like Netflix's Never Have I Ever as Oliver Martinez, Marvel's Runaways, Chicago P.D., Station 19, Shameless, and The Fosters.
Want to know more about Martin? Check out his vlog where he takes you to his high school and some of his old stomping grounds.
Cover Photo Credit: Martin Martinez Twitter
Although the Filipino anime series Trese doesn't premier until June 10th, Netflix released a behind the scenes look of the show. The short video has Trese leads, Shay Mitchell and Liza Soberano who are playing Alexandra Trese, a detective who deals with crimes of supernatural origin. Mitchell will voice Trese in the English version while Soberano takes the lead in the Filipino version. To have this anime available in both language is a big deal to reach a wider audience while staying authentic to the stories' origins. Hearing snippets of scenes in Tagalog will send chills up your spine as it adds another level of eeriness but beautiful to hear. Both actresses are excited to share this project with the world.
Shay Mitchell describes Trese as "based on a graphic novel that's set in modern day Manila that uses Filipino folklore to tell its stories." While Liza Soberano describes the character Alexandria Trese "as a female detective who's the protector of peace and harmony between the living and supernatural beings who coexist in the Philippines." With all the twists and turns, the anime series will keep you on the edge of your seat. Stream it starting June 10 on Netflix and learn more about superstitious beliefs that have been a part of Filipino folklore for ages.
Cover Photo Credit: Liza Soberano Twitter
Peter Rosalia, 10-year old Filipino singer born in Abu Dhabi takes the America's Got Talent stage. He punches his ticket to the next round with a powerful performance that left the judges shocked. A young boy with a powerful voices sang the Celine Dion belter, All By Myself. Rosalia has an infectious energy that captured Howie Mandel, Heidi Klum, Sofia Vergara, and Simon Cowell's attention. Check out all their reactions once he started singing and hit all those riffs and high notes. Looking forward to seeing his journey on AGT.
Cover Photo Credit: @peter.rosalia
Mark your calendars! Driver's License and Deja Vu singer, Olivia Rodrigo announced she'll be on the long-time running NBC comedy sketch show, Saturday Night Live (SNL). She made the announcement that she's the musical guest on an upcoming episode on May 15th with guest host, Keegan Michael Key. This will be Olivia's first time on the SNL and we can't wait to see if she'll make a cameo on a sketch.
This comes after SNL did a sketch about the song, Driver's License with Bridgerton star Regé-Jean Page. Basically a group of guys are at a bar shooting some pool. Regé turns plays the song and at first the guys aren't into it. As it plays on, the guys sing along and poke fun of references to the song and their own exes. Now we get to see her perform the song live on the SNL stage!
Seems like nothing's stopping Olivia's rise to stardom. She recently sat down with MTV to talk about both her chart topping hits. You have to see her perform the songs stripped down and with a new flare. Olivia gets personal and even answers questions about how the songs came to be.
Cover Photo Credit: Olivia Rodrigo Facebook
Adam Jacobs, Behind the Curtain
Adam Jacobs is best known for the title role of Aladdin in Disney's Aladdin on Broadway. He also starred as Marius in the Les Miserables 2006 Broadway Revival, and Simba in Disney's The Lion King on Broadway.
"I am very excited about the 'Behind the Curtain' project," he said. "It has my personal story interwoven with the songs." 

Adam Jacobs for Digital Journal
Jacobs comes from a Filipino-Jewish background which he credits in being able to play varied roles. He grew up in Half Moon Bay, CA and studied at NYU Tisch School of the Arts. In the Disney+ Behind the Curtain special, it looks at Jacobs' career, journey, and live performances.
Cover Photo Credit: Adam Jacobs Instagram
MYX Featured Influencer, Princess Mae, is one of the most known Filipina fashion & beauty influencers of this generation, with over 4M+ social media followers on Instagram, YouTube, Twitter & TikTok. Born in the Philippines, currently living in Hawai'i, you've laughed with her funny commentary on her brother Bretman Rock YouTube channel and have gotten to learn more about her on their hit MTV reality show "MTV Following: Bretman Rock." Binge-watch the season at www.myx.global/bretman-rock-mtv ICYMI.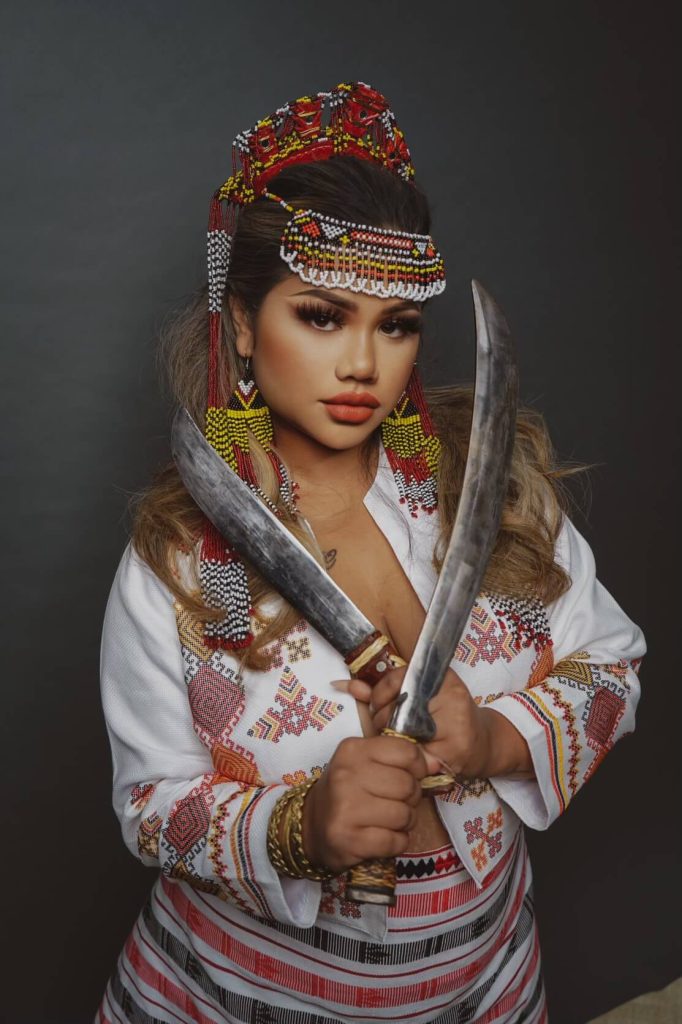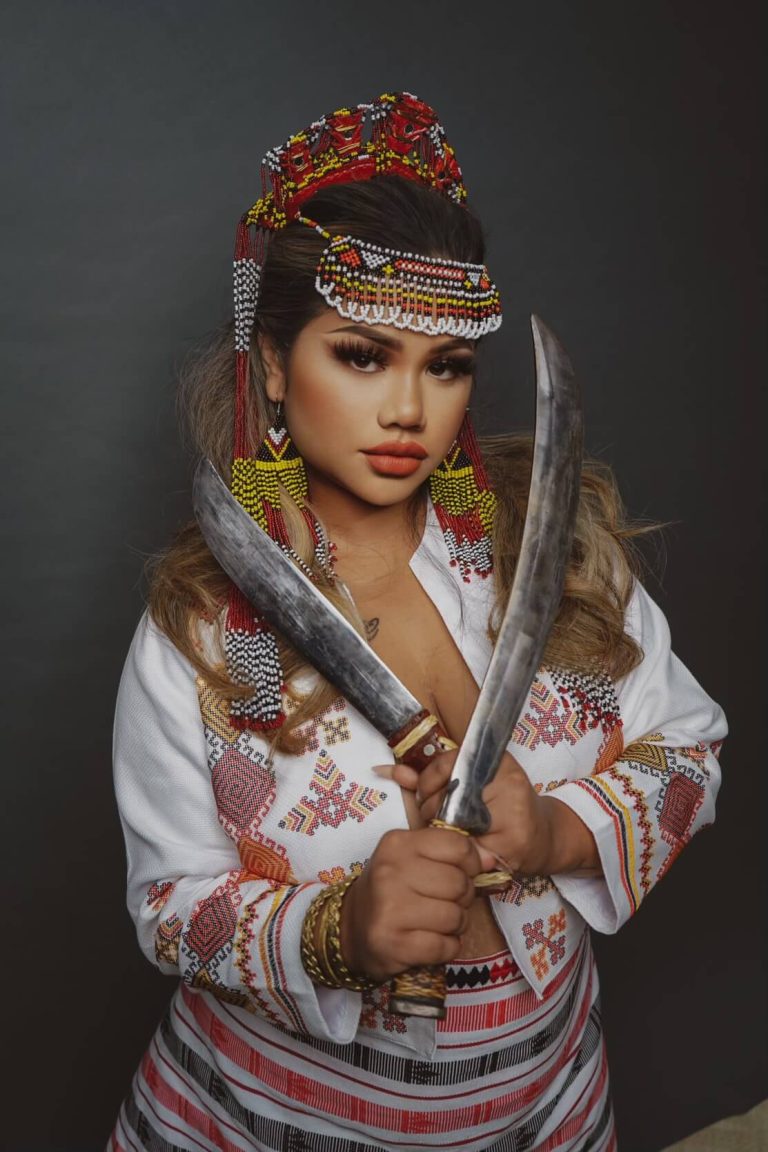 We sat down with Princess Mae at her Pinay Magazine billboard shoot in Hawai'i, and dove in to get to know her better as the business woman, influencer, mom, and sister. Watch the exclusive BTS video at her Pinay Magazine LA & NYC Timesquare music video shoot, shot & edited by Sharvis Ortega of Hawaii's Finest Media.
What was it like being born in the Philippines and then moving to Hawai'i? What's your favorite part about growing up here.
I was born in Cagayan, in Sanchez Mira. I came here [Hawai'i] when I was turning 2 years old with my mom and oldest brother, but we left Bretman. What I love growing up in Hawai'i it is so beautiful, take a look around – Hawai'i is just paradise and I'm glad to be around here and the energy it gives.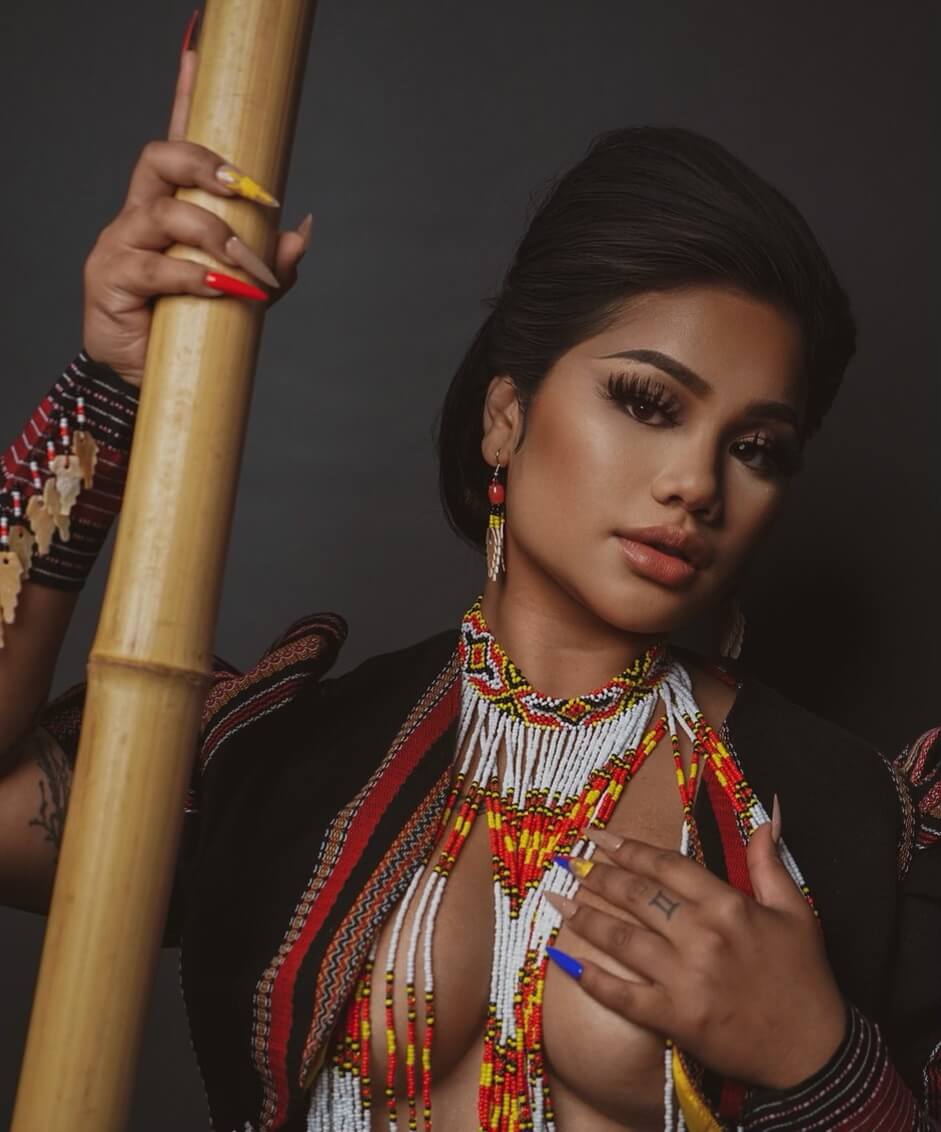 What are some of the highs and lows in your household growing up?One of the hardest things I dealt with growing up was not being able to have my father. In the beginning, everything was very humble. When we came here from the Philippines, we lived in a garage in a cardboard box. Being 2 years old, other people had to watch me while my mom was working. It was hard but taught me a lot of things. I'm thankful for what I went through when I was younger because it made me the strong woman I am today.
Were you ever nervous about a scene being filmed or anything after the fact?
One of the hardest things about the show was coming to the show because I'd be running late. I have two kids and it's hard to stay on track. I felt very nervous about zip-lining and working out with my brother. It was the first time I was on a show, we do the Youtube thing and it's fun, but we were showing the world who we really are. I hope when you watch, you get to know me, my brother, and my family more.
Being a mom for the first time, did it make you realize how hard it was for your mom raising 3 kids on her own. What's a piece of advice she's given you?
Before my daughter, I was pretty rebellious. Then having Cleo in my life, it was a blessing & beauty in disguise. I was rushing my life and wanting to grow up so fast, but now I'm growing up with her [Cleo] and learning. I understood so many things now, like just wanting her to be a child. When my mom said 'focus on school, focus on this,' you'll get to do other things later on and I get it more now as a new mom.
Having Cleo slowed down my life in a good way. It helped me think about my decision-making, my patience, and how to love myself more. She taught me to be very strong. My mom is also very strong, raising us, working 3 jobs, while still helping me a lot in raising Cleo. She has me, she has my mom, and Bretman. She's living her best life, everyone loves her.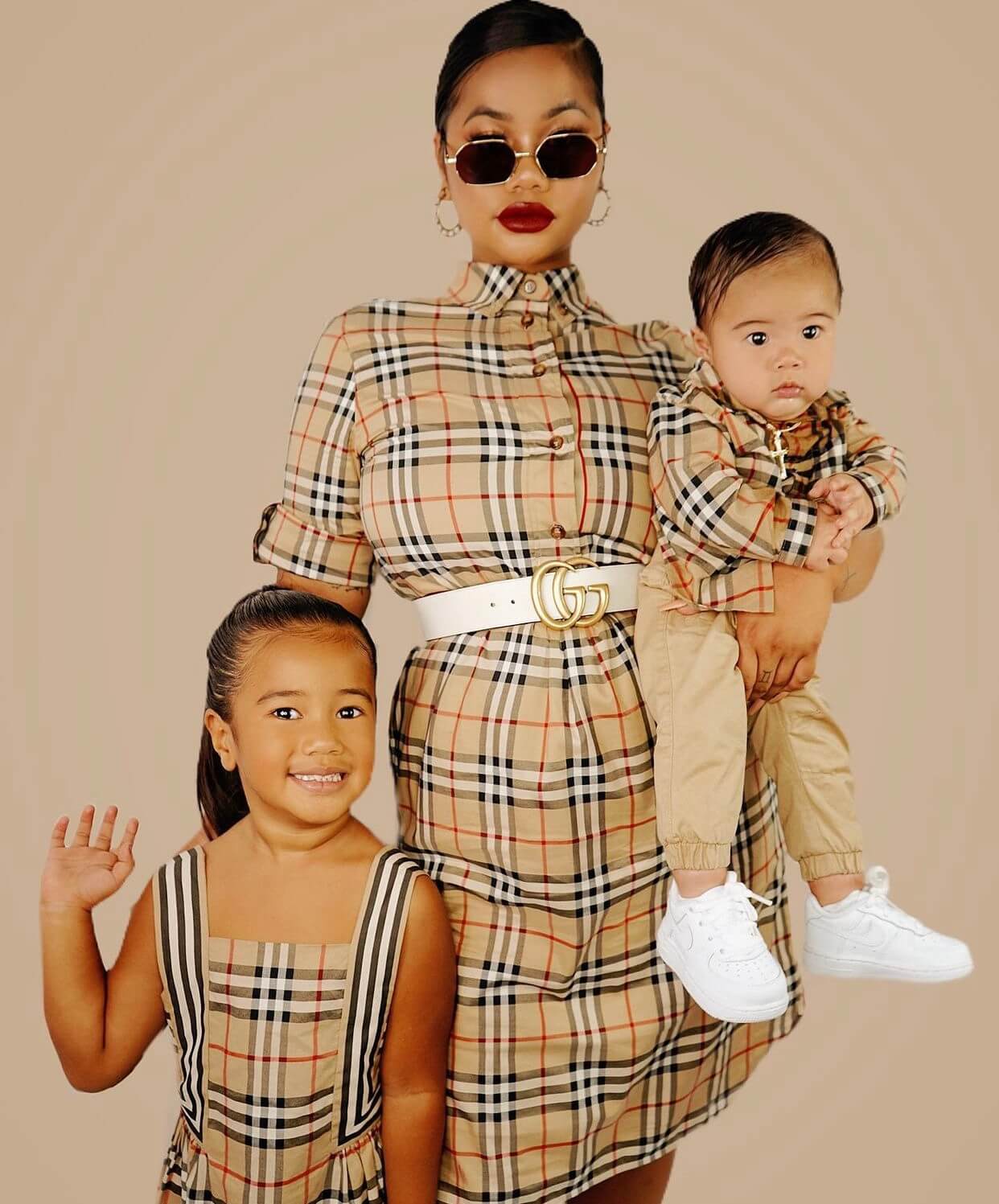 How is it different having your son and your second child as well?
Having Ezekiel in my life, it hasn't changed anything. I think I'm more of a girly girl mom and I was like, 'what do I do?' But he's my emotional child. Like I said, Cleo is living her best life but Ezekiel is emotional in a good way.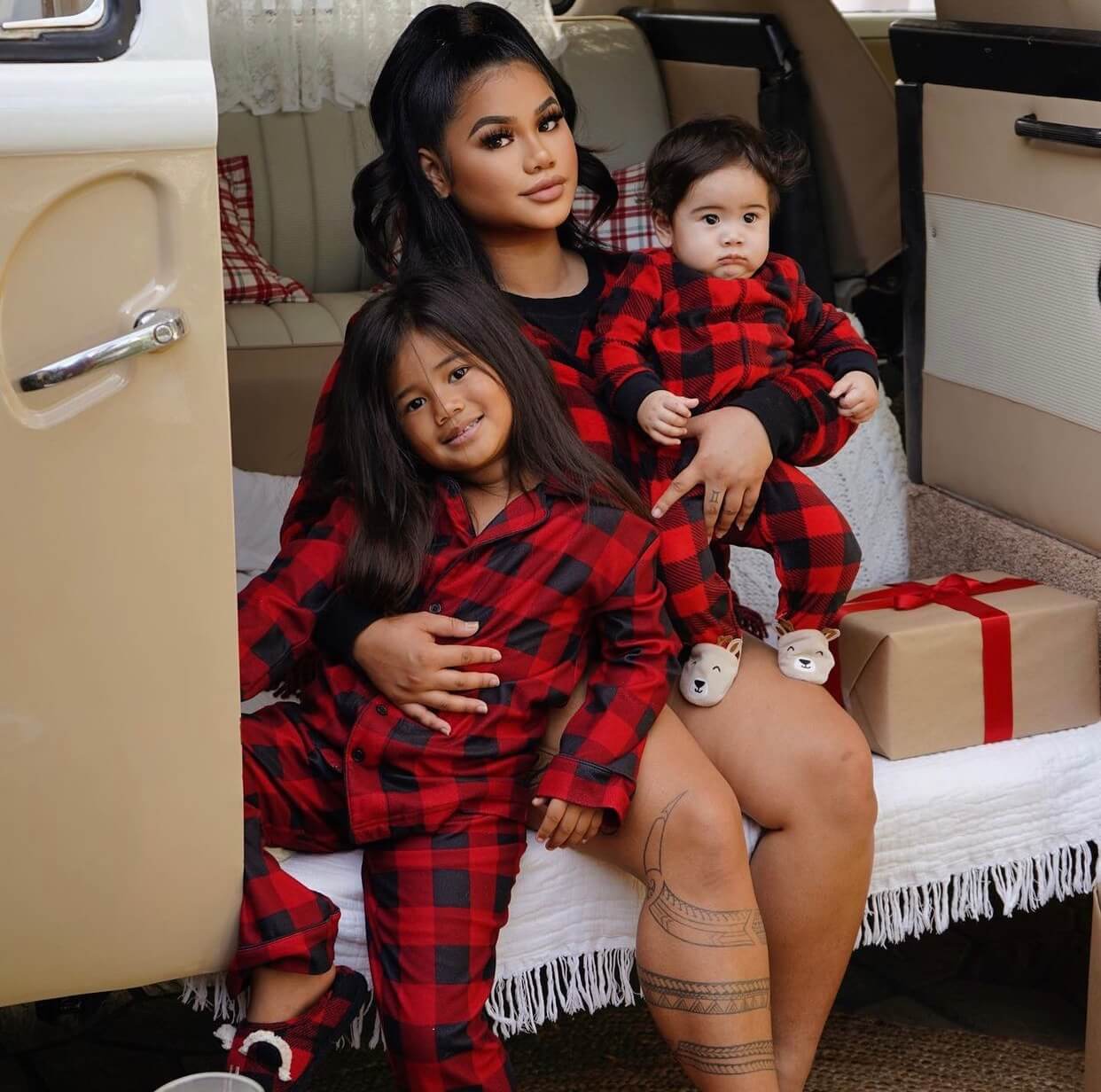 Can you talk about some memorable moments in your career?
A few things that are most memorable in my career is that first, I'm blessed with this whole career. Being 20 years old and making money by doing what I love and being me is an honor. I feel it was meant for me, growing up we never really had anything. Growing up, I never thought I'd work with companies I buy from like SavagexFenty and Fashion Nova, it's just a dream come true. And working with MTV, that was the ultimate dream and we manifested that we'd always be on a reality TV show. Living our biggest dreams while being in America, my mom worked hard and how we can all do what we love.
Lastly, having these fans and they're everything to me. That's who I'm doing it for. Even if they're not family, we're family.
What does "Making it in America" mean to you?
"Making it in America" means to me, is being able to provide for my kids and myself, and doing what I love to do. Also, being around my family who's doing the same thing and living life.
In the 'Meet the Cast' episode you brought over Jollibee.Why is it always important to showcase the Filipino culture in your content?
When we found out Jollibee was going to be here in Hawai'i, I stood in a line to get it. I was just waiting to get a C2, C3, and a bucket. Jollibee is classic and bomb ASF!
Speaking of food, you have a special on Mama Merces food truck is lechon belly and fried chicken. Have you learned any of your mom's recipes?
The truth is, I wanted the lechon belly and pinakbet. But my mom said that's her special. We were fighting over this. I learned the fried chicken recipe, but not the lechon belly. My oldest brother who owns Mama Merces, is patient with my momm and she throws down, which he learned from. When it comes to recipes, she doesn't like slow people. She wants to teach us, but there's definitely critiques. But just her being there for us, and teaching it to me, I appreciate every second with her.
Do you have a special message for all your fans where they feel represented by seeing you?
I just want to say thank you for all my fans. Like what my brother said in an episode, "I couldn't afford anything, but my dreams," is so true for all of us. We dreamed big and it came true. Now, that's what I want to tell my fans – to always follow their dreams and never give up. Dream big.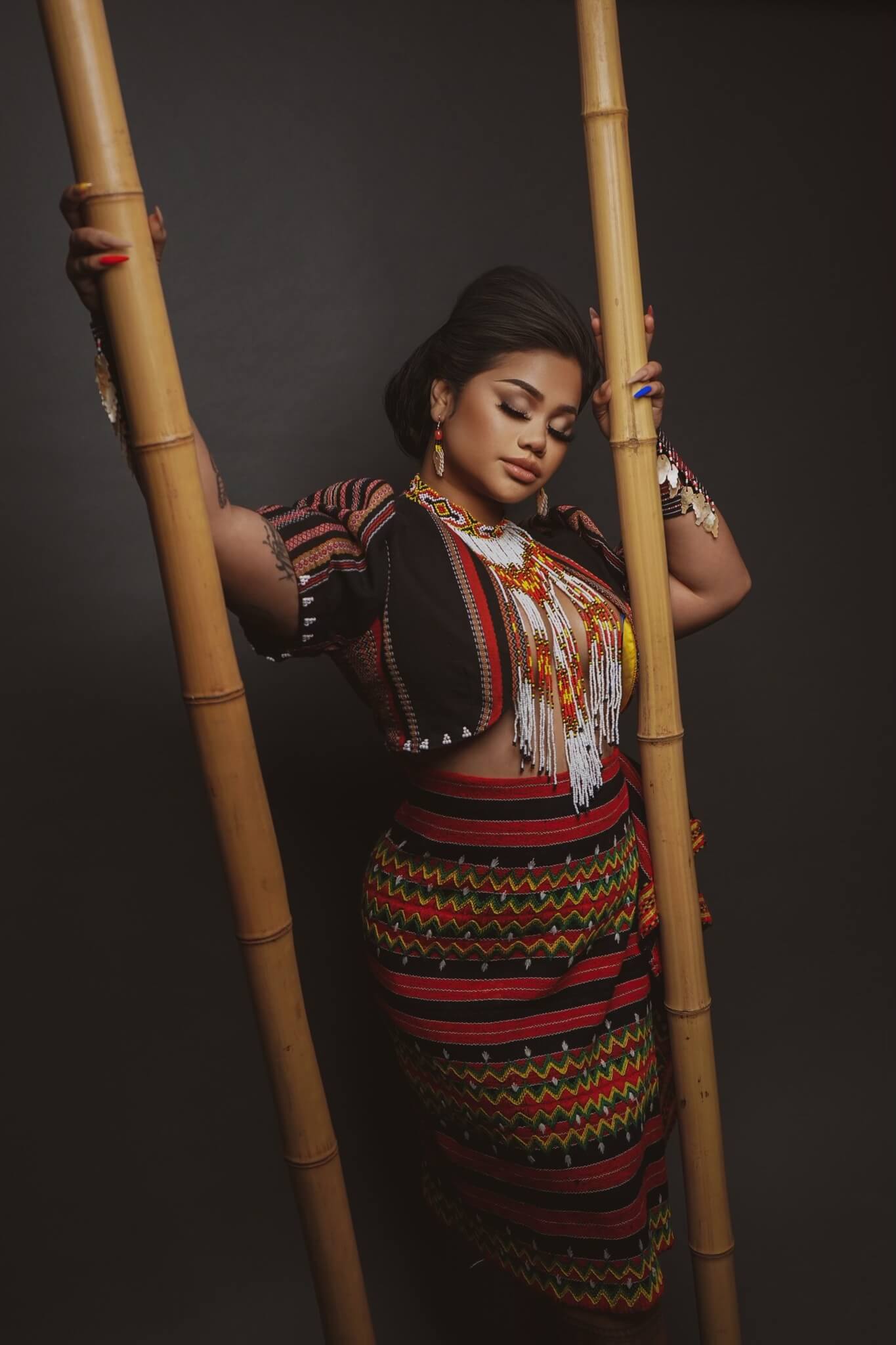 Here is a full list of the pieces she wore in the shoot, styled by Daily Malong founder, Lydia.
Accessories (necklaces, earrings, bracelets): School of Living Tradition, Lake Sebu through Nanay Myrna Pula, Kinwa Etnika from Tabuk through Aunty Florence Ao-wat
Skrit Wraps and Malongs: @ifugaonation in Ifugao through Manong Marlon Martin, Mabilong Weavers, Kalinga through Manang Ophel Bawer Addom, Maranao Collectibles
Tops: Kinwa Etnika, Tabuk through Aunty FLorence Ao-wat, Inabel Trench coat from Inabel Weavers Association, Ilocos Manobo Suyam Cardigan from Agusan Del Norte through Master Artist Margarita Abaquita and her students
Shoes and other styling props: Banig (Tepo) from Tabawan Island Tawi Tawi sourced through Kuya Alan Frylim
Payongs and shoes: from Cotabato City, Maguindanao through Farid Guinomla
To support the artist community of the Philippines and to learn more of their story and shop their beautiful pieces, visit www.dailymalong.com or follow them on IG at @dailymalong.
Hair & Make-Up:
@ready4WARR
@glamartistrybymelanie
About Princess Mae:
Princess Mae is a star and cast member of MTV's hit reality show, "Following Bretman Rock." She is one of the most beloved beauty & fashion influencers for always being her authentic self. She has over 4M+ social media followers from around the world on Instagram, YouTube, Twitter & TikTok, with partnership deals with top brands like SavagexFenty by Rihanna, Fashion Nova & Maven Beauty. Princess is the mother of 2, her adorable daughter Cleo, (who also has 1.2M Instagram followers & is a Nova Kids partner) and her son Ezekiel. She was born in the Philippines and raised in Hawaii, and is constantly traveling the country as a spokesperson or featured celebrity at events like Beautycon. Find her most recently featured as a Pinay Magazine Billboard cover girl, MYX Global "Featured Influencer" and when in Oahu, Hawaii – you can order the "Princess Mae Special" at her family's famous food truck, Mama Merce's Kitchen.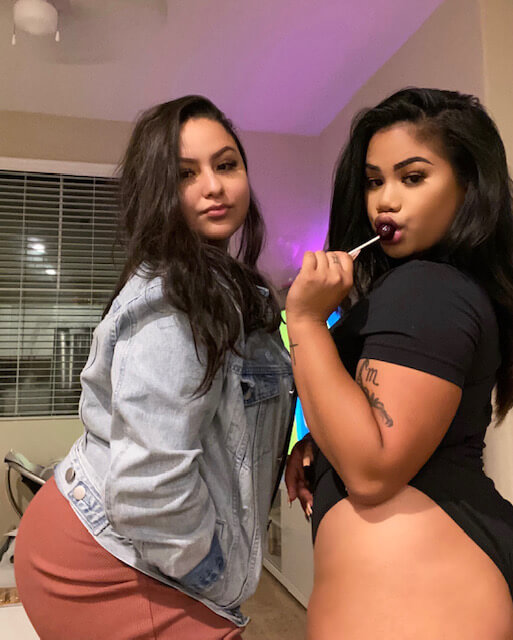 About Photographer Maria Pena: Maria Pena is an editorially published photographer. She is a first generation immigrant who resides in Texas but is known for her shoots throughout the country whether capturing celebrity portraits or high fashion editorials. She has worked with Princess Mae, Amber Diamond, Ethan Diamond, Vanessa Vasquez and as a BTS photographer for MTV's Following Bretman Rock show.
Find her on @mfpena_ on IG or on her website: www.mfpena.com.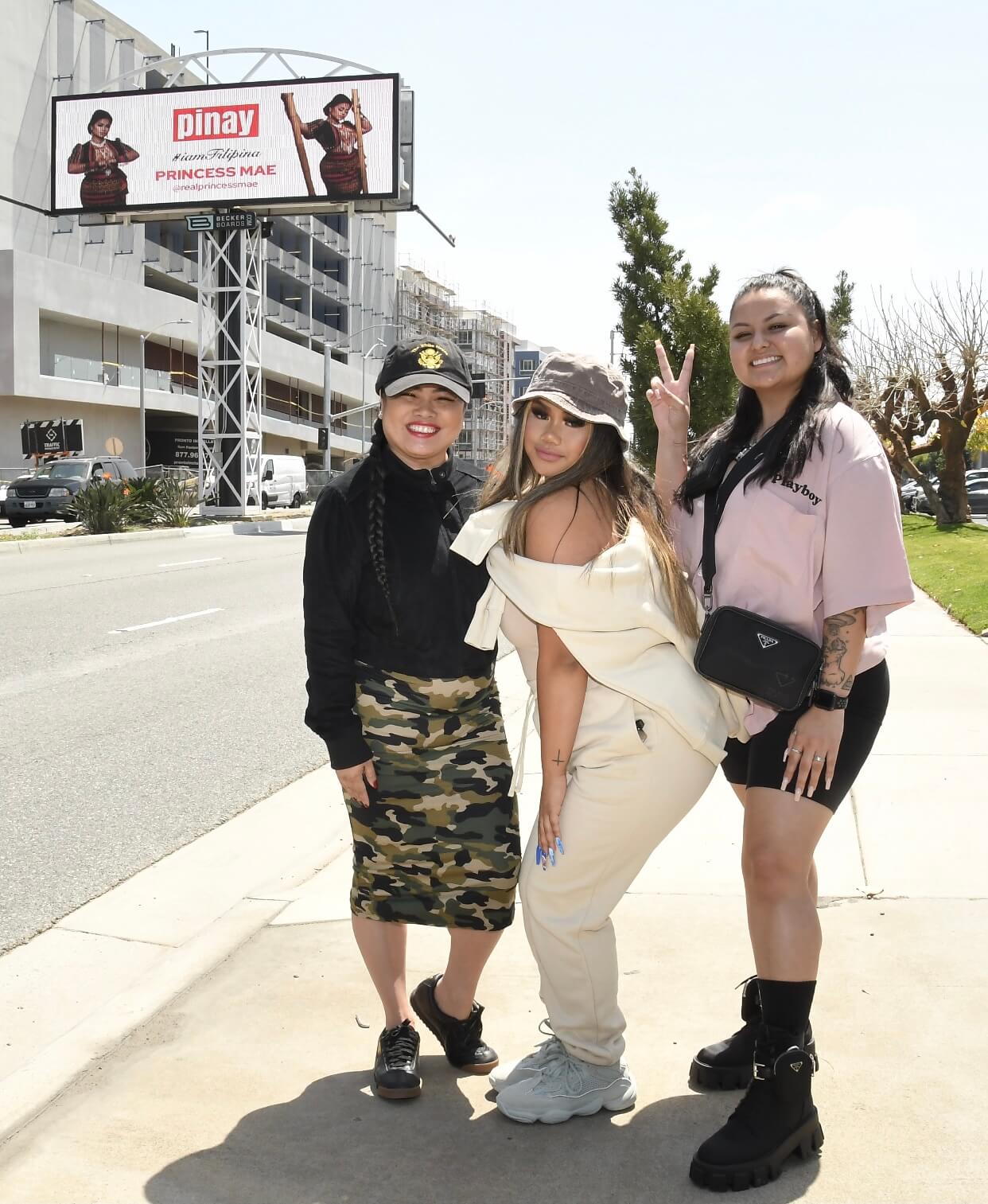 Multitalented artist, dancer, actress Fil-Canadian AC Bonifacio had her debut on the hit show, Riverdale. She guests as Star Vixen, part of the new Riverdale High Vixen cheerleading squad. In this new season, Jughead and the gang fast forward to life after high school so that brings out new, younger characters like AC's. In her Instagram post, AC gushes over Madelaine Petsch and Vanessa Morgan on being so talented and professional.
In the clip, there's a dance off between between AC Bonifacio and Riverdale actress Madelaine Petsch who plays the sassy Cheryl Blossom. Cheryl is ready to re-gain the title as Head Vixen in Charge from ex girlfriend Toni Topaz. We hope to see more of AC on Riverdale. You can catch the episode On-Demand here in the U.S. and on Netflix in the Philippines.
Cover Photo Credit: AC Bonifacio Facebook