International DJ/artist SOSUPERSAM recently launched her Twitch livestream show, "ATE O'CLOCK," in quarantine, an entertaining mukbang digital series where hundreds of viewers chat LIVE while watching her discuss interesting conversations with special artists/influencers around current topics & food. SOSUPERSAM features a diverse mix of food on the show, in support of the independent restaurant industry during these challenging times, while also showcasing beloved classic international products to her fans. The best part of the show is the random commentary between the guests that are all international artists but close friends at the same time that can finish each other's sentences or break into song on spot.
Previous restaurants featured include The Boiling Crab and Honey's Kettle Fried Chicken. Prior to the stay in home order took place, a LIVE event that SOSUPERSAM co-founded called 143, was the #1 Los Angeles R&B monthly party that saw over 2K+ people monthly, & 24K annually lined around the historic Echoplex. Last year, she launched the annual 143Thx Festival that sold-out to 5K+ attendees with performances by artists like 112 & P-Lo sponsored by myx & K-Swiss. SOSUPERSAM has taken the amazing energy of her offline events & created a special, interactive digital safe but fun space for her beloved followers from around the world, to come together in good spirits during this pandemic, thru her weekly DJ sets & virtual shows.
In October, in celebration of Filipino American History Month, Sam is highlighting various Filipino traditional dishes and re-imagined meals with top chefs & hidden gems in LA. In this episode, SAM & her special guests, international touring DJs Noodz & Mr. Carmack ate home-made calamansi/sinigang wings by her sister, pancit malabon from Manila Sunset, tapa, longanisa and tocilog from LA Rose Cafe & various Philippines inspired themed ice creams from Wanderlust Creamery.
Future FAHM episodes in October will include LASA, Sari Sari Store, United Pastry, Seafood City & of course, Filipino favorite Jollibee. In the past, SAM alongside international colleague & frequent event collaborator, DJ Noodz (Kehlani's Tour DJ) have promoted their events with fun high-school like mall photos that Fil-Ams are familiar with Jollibee while also frequently handing out buckets of chicken at sold-out events.
Have something you want SAM to try? Tweet her with the food recommendation & #AteOClock at @sosupersam & subscribe to watch her exclusive weekly streams on twitch.tv/sosupersam.
ABOUT SOSUPERSAM:
SOSUPERSAM aka Samantha Duenas, is a performing artist from Los Angeles. Born of Filipino and Irish descent, Samantha spent her youth consumed by piano lessons, dance classes, musical theatre, and choir. After receiving her BA in Economics from the University of California, San Diego, she made her first foray into the entertainment industry as a professional dancer, supporting the likes of Ashley Tisdale, Miley Cyrus, and Kelly Rowland. As a dancer she has appeared in numerous music videos, live television, and a national tour with Vanessa Hudgens and The Cheetah Girls.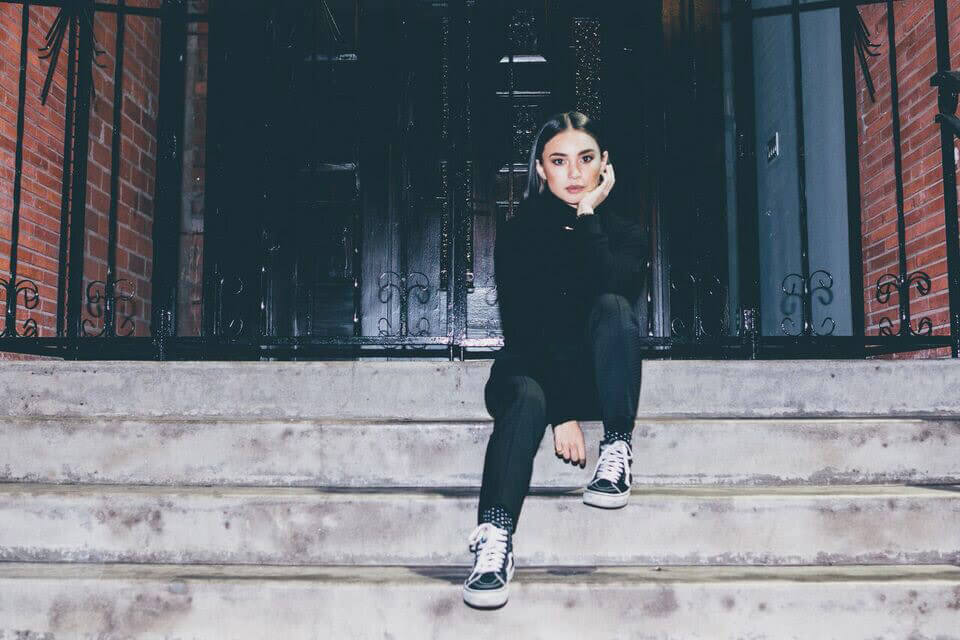 In 2008, Samantha purchased her first set of DJ equipment and has been making waves ever since. She is a seasoned DJ and a familiar name in the international music circuit. Her versatile range and genre-bending mixing style has given her opportunities to play underground clubs, music festivals, and celebrity and fashion events alike.
SOSUPERSAM enjoyed a long stint as is a member of Soulection, the worldwide record label and collective. Through these various avenues, Sam regularly performs throughout the US, Canada, Europe, Asia, and Australia.
In 2013, SOSUPERSAM co-founded "143," a monthly R&B party she hosts and DJ's in Los Angeles. 143 prides itself in pushing the R&B culture forward and bringing in some of the hottest and most legendary names to share the stage such as ?uest Love, A-Trak, Ja Rule, Ashanti, Chad Hugo, and Ginuwine. Over the years 143 has become a global sensation and a pillar in LA nightlife, attracting some 2,000 attendees each month in Los Angeles, and popping up in cities all over the world like New York City, Berlin, Amsterdam, Jakarta, Manila, San Francisco, Vancouver, Miami, Honolulu, Seattle, and Boston.
Watch 112 perform at 143 Worldwide sponsored by myx below:
In 2016 SOSUPERSAM released the "SUP" mixtape series, smartly interweaving her original music in with a curation of her favorite songs. The mixtapes would culminate in Garden a 6-track EP showcasing her songwriting and r&b vocal stylings. Released independently, Garden includes features from Soulection's ESTA. and Bay Area rapper P-Lo. Her follow up EP "Priority" was released in 2018.