The Oakland native, Guapdad 4000 is getting ready to drop a short film in collaboration with 88Rising and Amazon Music. STOOP KID debuts on July 21st and focuses on GUAP's life growing up in the Bay Area and as a multiracial person. This coming of age story follows Akeem 'GUAP' Hayes as he navigates a complex upbringing while also showcasing his talent for music.
The trailer includes GUAP talking about his Filipino and Black background where not everyone accepted him as a person of mixed races. GUAP also talks about the relationship he has with family members and how he was a kid trying to help raise other kids.
Featured in the short film will be music from his album, 1176 which was produced by Grammy-winning producer and Fil-Am Illmind. The album is named after GUAP's childhood home address and sets the tone for this story of a Black-Filipino artist who explores his identity, family, and community.
Cover Photo Credit: Guapdad 4000 Twitter
Identity LA just released the date for their annual music festival, helping celebrate and showcase Asian American and Pacific Islander (AAPI) talents during AAPI/APA Heritage month. The festival presented by Amazon Music is set for May 28th at 5 PM PT/8 PM ET and will be streamed live from the GRAMMY Museum on Amazon Music's Twitch channel.
Guapdad 4000 is set to perform alongside B.I, Rhea Raj, Su Lee, Aaryan Shah, thuy, Dolly Ave, DANakaDAN, and more to still be announced. The show will be hosted by Dumbfoundead and Sherry Cola with appearances from Liza Soberano, Stephanie Hsu, Soji Arai, Luna Li, Elodie Yung, MIYAVI, mxmtoon, and apl.de.ap.
As we wait for more details to come out, take a look at last year's show recap below.
We've all been waiting for Morissette's highly anticipated EP "Signature," and now it has finally arrived. The EP was released at midnight, and within a few hours, it hit the top of the iTunes charts in the Philippines. To add to that, all the songs on the EP have also charted in the Top 100 spots.
But that's not it! Morissette also released a Lyric Video/Visualizer for her upbeat empowering bop "Trophy" now out and ready for your viewing pleasure over on her Youtube. Check out her full EP now available on all major streaming platforms!
Cover Photo Courtesy of: Morissette Instagram
James Reid changes tempos on his newest song Crazy that premiered today! The song is an upbeat tune that gets you ready for the summer vibes produced by Sweater Beats. With catchy verses and chorus, it'll have you going crazy for the song. Like what James previously mentioned, it's only currently available on Amazon Music for 3 months and then it may be available on other streaming platforms.
If you are in NYC make sure to take a photo with the eye catching Amazon Music Times Square billboard seen in the featured photo.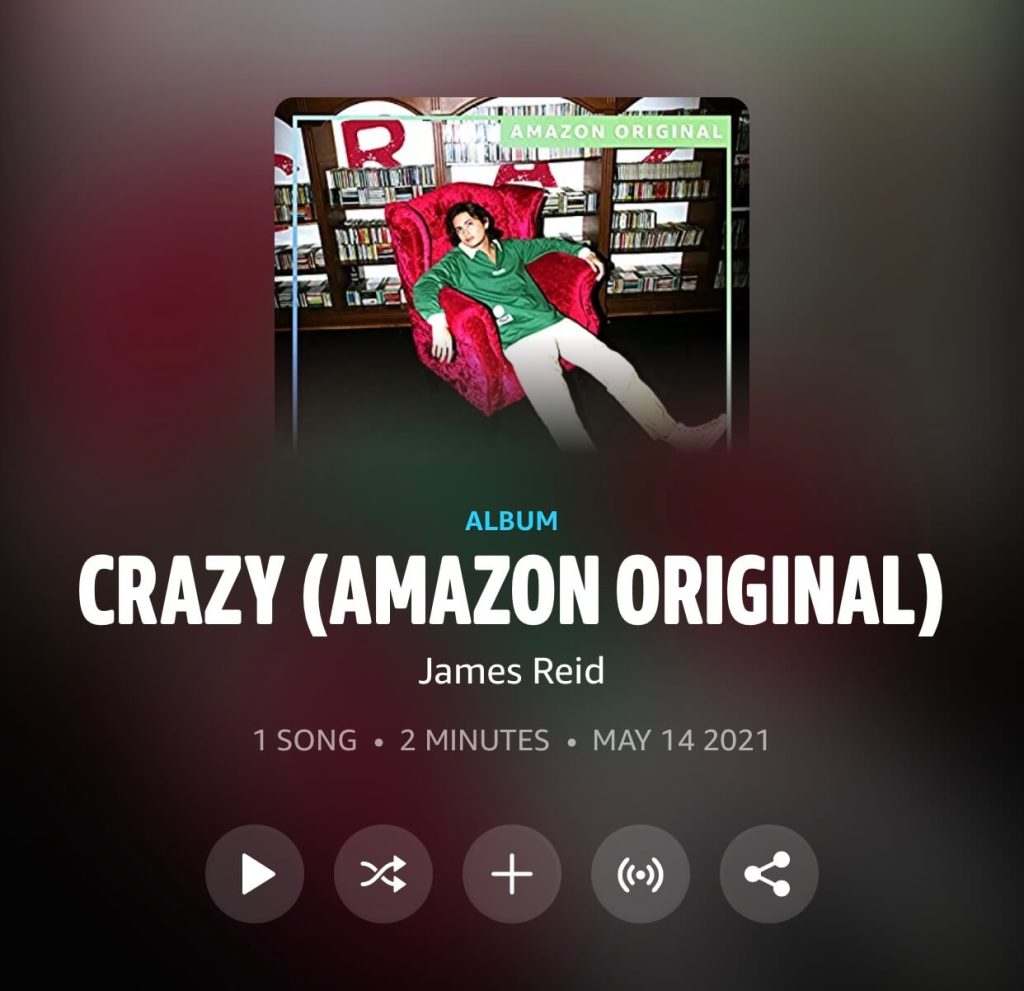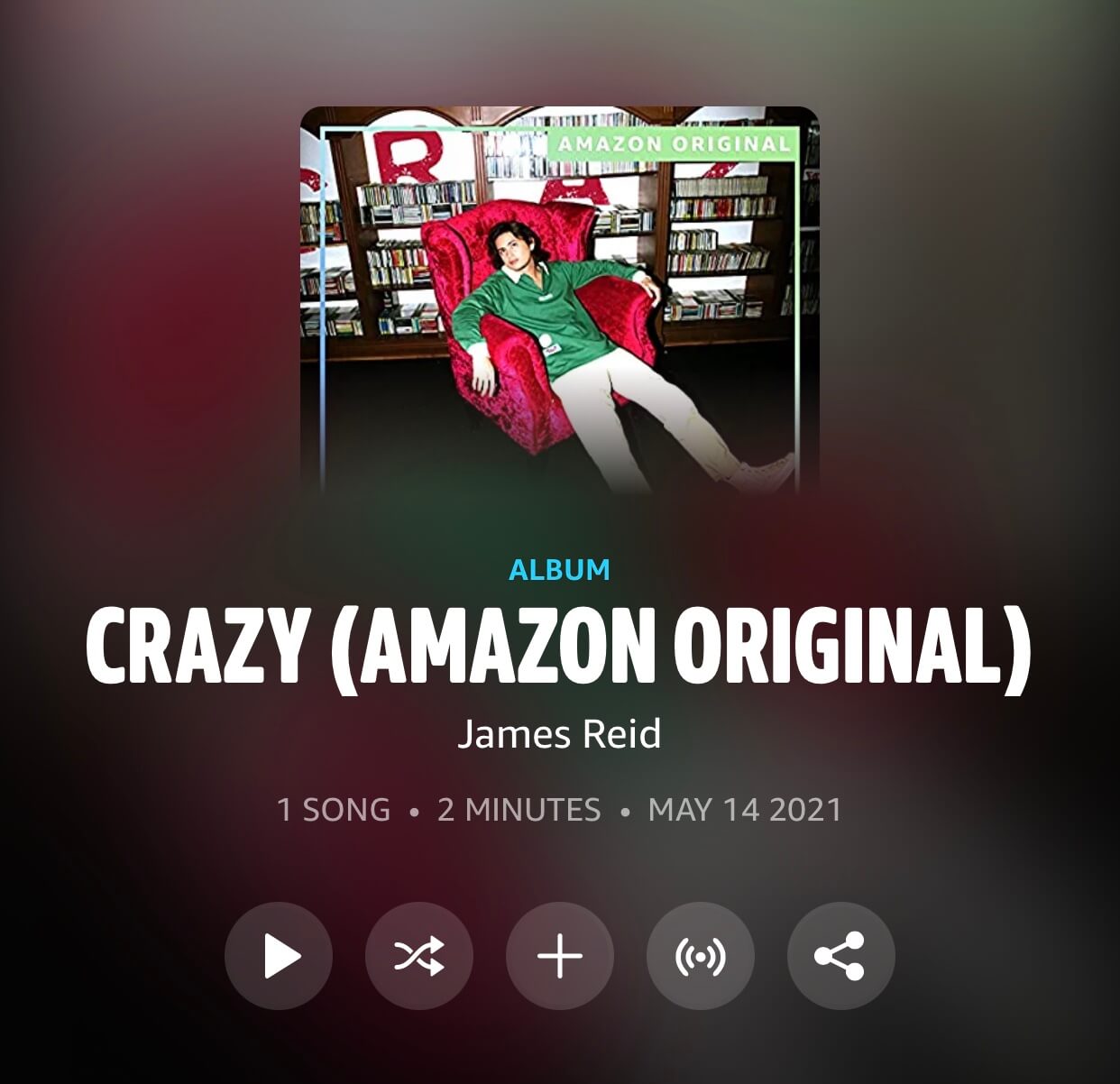 Crazy is one of those tracks that you play as you're cruising around town with some of your best mates. It's a feel good track that gets you smiling as you listen. Also, tune in to IDENTITY 2021 with James performing Crazy as part of the line up. Catch it on May 15th at 5pm PST/ 8pm EST all on Twitch.tv/AmazonMusic.
One thing's for sure, Crazy will be on repeat! Share your thoughts on the track using #JamesReidCrazyOnAmazon and #JamesReidMYX
Cover Photo Credit: Careless Music Facebook