The Careless Music family is growing. New signees, Liza Soberano and Issa Pressman are looking to venture into a new part of their careers. The independent record label is a force of nature in fostering fresh unknown talent from all over the Philippines, but also encourages artists to step into the unknown and encourage new journeys.
Liza Soberano said she is looking forward to working with the record label known for taking care of "young talent." The young actress says, "The fact that they work with young creatives -- I'm currently 24 -- so it's very exciting and encouraging to see a lot of people pursuing their dreams and passion at a very young age in a way that they wanna do it." She's at a turning point in her career where she'd like to have more control over the projects she does and meeting James Reid's team boosted her confidence in trying new things. "I also wanted to work with people my age to be honest … and when I met James and his team it really made me even more excited to work with because their team is so young, so creative and they are so fearless to take risks and try to chase after things that we would think is impossible," she added.
Issa Pressman, another talented actress, and artist is another addition to the Careless team. She looks to lean more towards her singing career and trusts the team to carry her forward. "It's something that I could focus on and I want something that my heart had. (At first,) I don't wanna show it but my heart was in it, my soul was in it and I'm happy doing it. So, I needed help and growth and I think I could do it with them," Issa says.
Cover Photo Credit:
It's singer-songwriter LESHA's time to reign in the music video for her most recent single "3:33." The track which released under her new partnership with Careless Music released back in April is the artist's debut sound with the label. The eclectic, synth vibe of the track shows off her versatile musicality and powerful arrangement.
The official music video matches Lesha's powerful anthem about her ability to predict and control her destiny. "You shut me up but now it's my time to reign." The maze portrayed in the video shows how Lesha navigates through the unknown as she sings about taking her power back and ruling the world. Check it all out below!
Cover Photo Credit: LESHA Instagram
The singer-songwriter and producer, Lesha joins the Careless Music roster making her one of their newest signees. Her music influenced by electronic pop, hip-hop, alternative, and more is sure to expand the sound of Careless Music while also fitting right in. To coincide with the huge announcement, Lesha along with the label didn't waste time with releasing her debut track, "3:33"
"3:33" has a pop-rock and alternative vibe that matches her style of experimenting with different beats and vocal arrangements for an original sound. Check out the "3:33" now available on all streaming platforms.
ABOUT LESHA
The Manila based artist, Lesha started out independently releasing her own music that gained popularity on Youtube. She's also won talent competitions locally and internationally which led to her debut EP in 2018 called, Two Faced. Following the release of her EP, Lesha teamed up with Australian rapper/producer riddo for the track, "Burry" which charted #1 on Spotify's OPM Rising Playlist. Lesha is on her way to taking on the globally stage while performing at festivals in the Philippines to collaborating with top brands like GUESS, 88Rising, and more.
Cover Photo Credit: Careless Music Instagram
Fans have been listening to Jolianne's latest track, "Routine" on repeat and we're here for it. To keep riding the hype of "Routine" Jolianne shares a dreamy live performance. Her talent shines as the performance focuses on her voice with a simple set up. With a stripped down performance, viewers are focused on the song, lyrics, and the vibe.
Wind down and get comfortable with this starry performance from Jolianne.
Cover Photo Credit: Jolianne Twitter
Jolianne is back with her third R&B-pop single that's guaranteed to leave you in a dream state. Her latest song, "Routine" is anything but a banger. It's a different track than her previous work like "Brand New" as it explores letting go of a love that's faded into routine.
Although Jolianne mentions she hasn't yet been in a relationship, she pulled inspiration for the song from her friends who were going through breakups at the same time. She explains in a recent interview that sometimes people stay in loveless relationship because of the convenience of being with a partner you've know so well. However, sometimes letting go this kind of relationship allows space to reach greater heights personally. The lyrics of the song came from direct bits of advice Jolianne gave her friends at the time. As she continues to grow in her craft and have more experiences, Jolianne is sure to bring new perspectives in her music.
To get a visual of "Routine," check out the accompanied music video. See how routines can get mundane and sometimes get people down until they have the courage to venture out. Let us know what you think of the video on @myxnews.
Cover Photo Credit: Careless Music
This week's MYX News Hot List, new episodes weekly at www.myx.global/myxnews.
1. MYX MUSIC: HELLO JAMES! - To celebrate its first anniversary, James Reid drops "Hello 2.0 The Legends Only Remix" featuring Korean superstar Jay B of Got7 and Taiwanese-American Hip-hop artist ØZI.
2. MYX MUSIC: "WHAT" A YEAR BY SB19 - It's been a year since SB19 released their music video for "What". The track went viral with 15 Million views and 750,000 comments.
3. MYX MUSIC: LITZ STRIKES WITH KIDLAT - LITZ, a new girl group on the scene, pre-debut with their rendition of James Reid's "Natataranta" released their first official debut track, "Kidlat".
4. MYX LIFESTYLE: KEITH PEDRO TRILLING LA SOON! - Filipino-Canadian comedian Keith Pedro is headed over to tape his comedy special "Trillipino" with MYX!
5. MYX ENTERTAINMENT: GRAYSON VILLANUEVA TURNS RED - Fil-Am Grayson Villanueva voices Tae Young of 4 Town from Disney+ and Pixar's "Turning Red".
As many of you know, James Reid has been spotted in and around LA and Hollywood, sparking rumors that he has moved there permanently. But in a recent statement to CNN Philippines, James mentions that this isn't a permanent move. He will be focusing on his music career this year, and part of that is connecting with industry professionals internationally. James is actually set to head back to the Philippines in April. But since he's been in the states, he's definitely kept busy.
After recently releasing the "Hello 2.0 (Legends Only Remix)" with Korean superstar Jay B of GOT7 and Taiwanese-American hip-hop artist ØZI fans got another extremely exclusive sneak peek to an unreleased song. James recently guested on DJ E-Man's Twitch show "Get it Poppin," and during the live stream, they played a short snippet of "Caught Up in Your Motion," an unreleased track produced by GRAMMY Nominated Producer DJ Flict.
Because of its exclusivity, DJ-Eman had to throw some drops on top of the song, but nonetheless, fans still got to hear what vibe the track was giving. You can check out the full live stream episode here on DJ E-Mans Twitch channel. No release date has been mentioned for the track but with James concentrating on his music career this year, we're sure more updates are on the way. For now, enjoy the lyric video to Hello 2.0 and stay tuned as the official video releases this week!
Cover Photo Courtesy of Careless Music Instagram
ABOUT JAMES REID:
James Reid is the founder of indie record label Careless Music. Making the decision to form his own label and manage himself independently proved worthwhile when his acclaimed album 'Palm Dreams' was featured on Billboard's Independent Albums chart in 2017. Known as a risk-taker with a decade of experience as an entertainer in the Philippines, James aims to use his platform to empower and grow Philippines' buzzing music industry.
Aside from being an award-winning music artist (MYX Music Awards, MTV EMA), James is well-known for his appearances on television shows and movies, which he has also won several awards for. With a successful career spanning over a decade and millions of streams, video plays, and Instagram followers, James' meteoric rise is definitely not slowing down anytime soon.
ABOUT DJ FLICT:
Chris "Flict" Aparri is an LA based GRAMMY Nominated/Platium Producer, Songwriter, Artist DJ & Musical Director. He is published with BMG and is currently managed by Nick Ferrer. A lover of all music genres, Flict's versatility has allowed him to work with everyone from Meghan Trainor and Wiz Khalifa to Sublime w/Rome and Fifth Harmony. It is his youthful "Hit" sound and humble nature that attracts various artists, songwriters, and record labels around the world.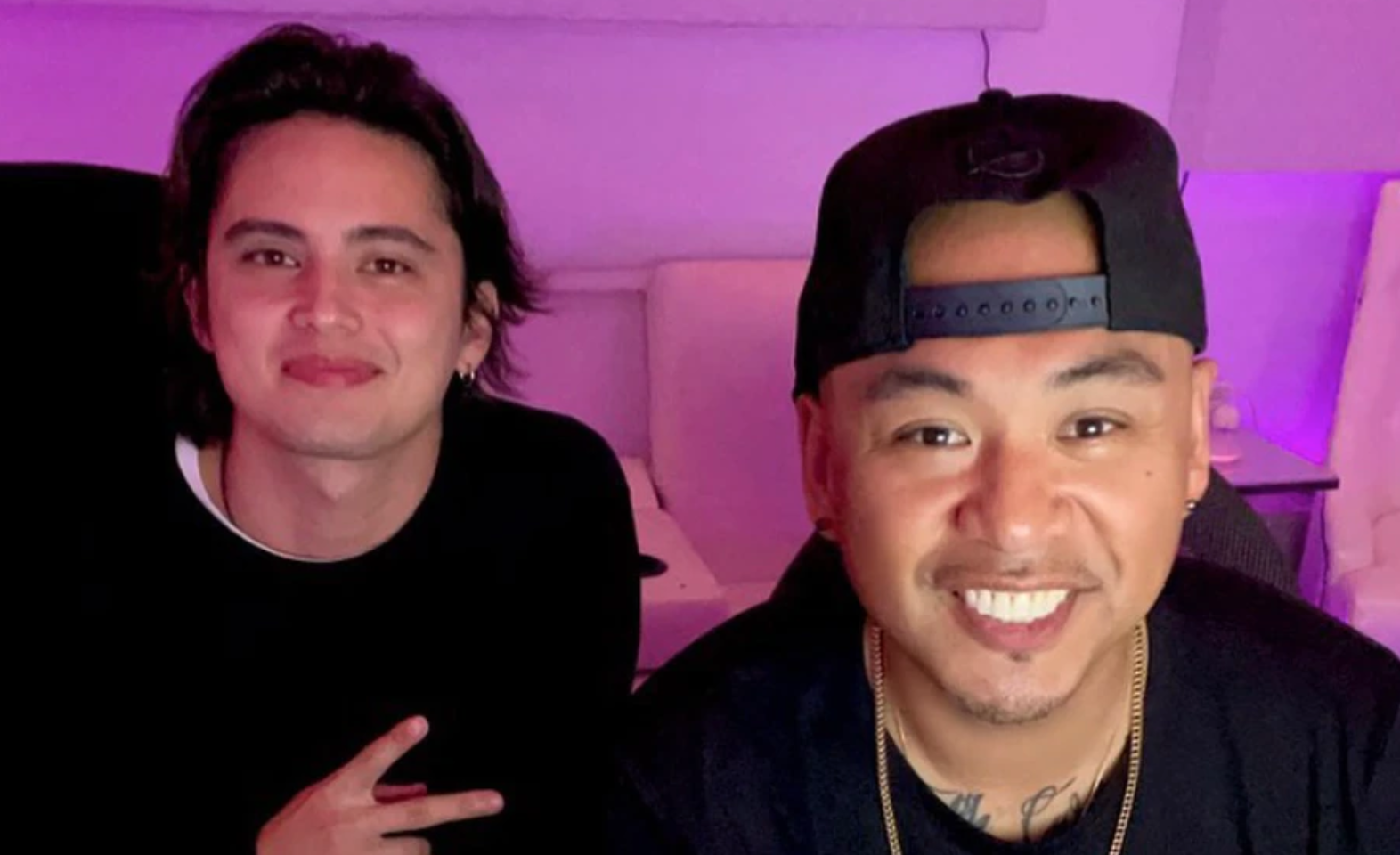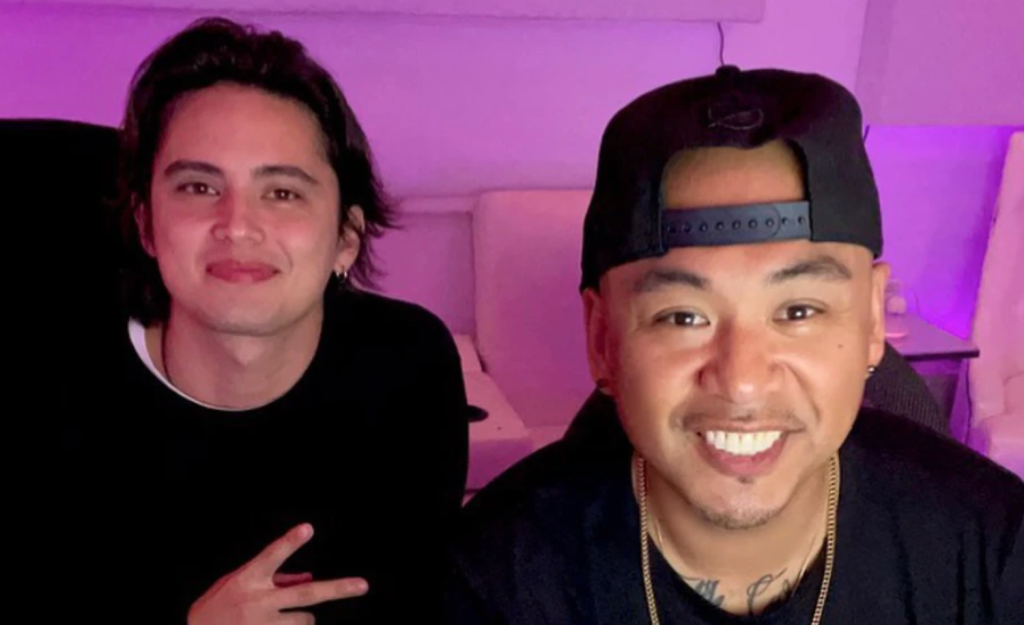 Born in Quezon City in Manila, Philippines, Flict began playing music at the age of 5. Learning any instrument he could get his hands on, he became a true and lifelong student to music. In college, he was a music performance brass major and eventually earned a degree in Recording Arts/Production. His professional career began as a DJ where he developed his distinctive style and love for hip hop that remains a major influence in his sound today.
This week's MYX News Hot List, new episodes weekly at www.myx.global/myxnews.
1. MYX SPORTS: ALEX WASSABI'S BIG WIN - Fil-Am Creator Alex Wassabi wins the biggest Influencer Boxing Event of 2022 versus fellow content creator, Deji.
2. MYX MUSIC: MASSIAH DROPS DEBUT ALBUM - After the string of singles and collaborations, Careless Music's Massiah has finally released his first album, "Lahi" inspired by his own adventures around the country.
3. MYX CULTURE: PINAY POWER CELEBRATED AT BILLBOARD - Billboard recognizes some of the influential and most hardworking women in the music industry; Olivia Rodrigo, Saweetie, and H.E.R.
4. MYX ENTERTAINMENT: 2 GOOD 2 BE TRUE - Kathryn Bernardo and Daniel Padilla return to primetime with new rom-com teleserye, "2 Good 2 Be True".
5. MYX ENTERTAINMENT: GIGI DE LANA DOMINATES THE WORLD - After wrapping up with her recent concert at New Port Performing Arts Theatre in Resorts World Manila, Gigi De Lana is gearing up for Domination: Middle East Tour! For more details, visit https://myx.global/gigidelana-tour.
After a string of singles and a handful of collaborations, Careless Music's Massiah has finally released his first album, LAHI. The word "Lahi," when translated from Tagalog to English, is a noun and means "race." When translated from Bisaya to English, it's seen as an adjective and means "different."
LAHI is the story of the islands. It's a spirited, sonic expression depicting the ebb and flow of trying to make it in life and finding enjoyment in it as you do so. A testament to the tropics, it imbues island-instrumental influences to most of the hip-hop, rap, and RNB tracks in it while mixing Afrobeat, neo-soul, and electronic elements. It tells tales inspired by Massiah's own adventures around the country—tales of love, exciting journeys, and bittersweet moments.
LAHI includes some collaborations and of course some new tracks alongside some of his recent releases like Stay With Me, Higher, and Paid For It. The 9 track album features Because, Fern, Cavill, James Reid, and August Wahh. LAHI is an escape from the big crowds and the noise and the city. It's a reminder of the island life.
LAHI is finally out, and you can now stream the album here.
Careless Music had a huge 2021 with all the new music, artists, and videos that came out. Ever wonder how they pulled it all off? The record label shared a highlight video reel from their projects and behind the scene footage of the team. Catch a glimpse of the brainstorming sessions, team members, their camaraderie. They know how to work hard, play hard.
It's said that it takes a village to raise a person, but took blood, sweat, and laughs to pull of what they did in 2021. See how some of your favorite music videos came together like James Reid's "Hello," Jolianne's artist profile, and tons of footage from the studio with Nadine and Massiah. We finally know how they got the bathtub to the beach!
Cover Photo Credit: Careless Music Facebook
Careless Music had a huge year with new music, collaborations, and artists. They released their end-of-the-year playlist which includes many of the songs that debuted along with remixes. The 20-track playlist will keep you company for the rest of the year and bring you into 2022 in good vibes.
In collaboration with Mod Audio, there's a genre for everyone. So turn up the volume, kick back, and ease into 2022 with good music.
Cover Photo Credit: Careless Music Twitter
If you thought Nadine's official "Wait For Me" music video was a great visual for the song, you have to check out this new live performance video. Nadine takes the song to the shores of Siargao Island in the Philippines and performs a beautiful live version of the track, wading knee-deep in the island's beautiful waters. The framing and the clouds in the shot look unreal and brings a whole new vibe to the song. Check it out for yourself below.
If you want more of Nadine, she also released a song with James Reid and Massiah called "Own It." Check out the music video for the song here. Don't forget to stream "Wait For Me" on your favorite music platforms.
Cover Photo Courtesy of Nadine's Instagram