Do you have your favorite Filipino food? There may be a Latino food that's similar to it and may even have the same name. Jo Koy visits mitú, a digital media company that brings a Latino POV to mainstream entertainment to try Filipino dishes with host, Alejandro Perez. They swap dishes and try each other's version. Alejandro gives his feedback on Filipino dishes and Jo Koy with Latino dishes.
The two talk about the similarities and where the dishes are usually seen. They kick off with champorado which are very similar, while the polvoron and polvorones differ in texture and shape. Lastly, they try each culture's version of leche flan. The Filipino version of the flan didn't quite look like its usual, but more of a brûlée. The crossover between the two cultures just shows how connected we are. Check out the full video below!
Cover Photo Credit: we are mitú
It's finally here! The highly anticipated trailer for Jo Koy's Filipino American Comedy movie Easter Sunday has just dropped and depicts every scenario you can think of when your Filipino family gathers for any big celebration. This is a significant move in Hollywood as this is the first studio film to center around a Filipino American family.
In this love letter to the Filipino-American community, stand-up comedy sensation Jo Koy stars as a man returning home for an Easter celebration with his riotous, bickering, eating, drinking, laughing, and loving family. The first look at Easter Sunday was given to Entertainment Weekly and fellow Filipino and Executive Editor Clarissa Cruz, who got to pen the story with some exclusives from Jo Koy.
In the Entertainment Weekly interview, Jo Koy shared the story of how the one and only Steven Spielberg helped get this film off the ground. After Spielberg watched Jo Koy's Netflix special Comin' In Hot, he was invited to Amblin, a film and television production company led by Spielberg. Jo Koy pitched the movie, and eight months later, they began to film in Vancouver.
Easter Sunday features an all-star comedic cast that includes Jimmy O. Yang (Silicon Valley series), Tia Carrere (True Lies, Wayne's World films), Brandon Wardell (Curb Your Enthusiasm series), Tony nominee Eva Noblezada (Broadway's Hadestown), Lydia Gaston (Broadway's The King and I), Asif Ali (WandaVision), Rodney To (Parks and Recreation series), Eugene Cordero (The Good Place series), Jay Chandrasekhar (I Love You, Man), Former MYX Host Joey Guila (The Fabulous Filipino Brothers), Tiffany Haddish (Girls Trip) and Lou Diamond Phillips (Courage Under Fire).
Check out the Easter Sunday Trailer below, and make sure to catch the movie only in theaters this summer on August 5th!
Cover Photo Courtesy of Easter Sunday Facebook
It's official, a pilot episode has been ordered by ABC Network for Josep. Filming started last spring and it looks like it shouldn't be long until we can catch the single-cam series on TV. Jo Koy takes the lead role in Josep as a recently divorced Fil-Am nurse who's navigating his personal and family life with a very Filipino mother who loves to "help." One thing's for sure, we'll be seeing a Fil-Am family on-screen!
Deadline mentions, "The ABC half-hour sitcom… follows the life of a hardworking Filipino-American nurse. Written and executive produced by showrunner Steve Joe, Josep will also see its titular character navigating dating, fatherhood, and his mother moving in with him." Relatable is an understatement for most of the Filipino community.
The half-hour comedy from 20th Television, is also written and executive produced by Michael Golamco and Randall Park for their production company Imminent Collision, along with executive producer Hieu Ho. Joe Meloche is executive producing as well as Jake Kasdan and Melvin Mar for Kasdan's production company The Detective Agency.
These days Jo Koy stays busy with releasing his book Mixed Plate: Chronicles of an All-American Combo, to producing and starring in the film Easter Sunday, and he just finished his Just Kidding 2021 World Tour. According to Variety, Jo Koy also has been dabbling co-producing on other Disney series shows like Doogie Kamealoha, M.D. and listed credits for the reboot of Turner and Hooch, Man With a Plan, Young Sheldon, and Mike and Molly.
Cover Photo Credit: Jo Koy Facebook
From funding his first Netflix special in Seattle to filming a fourth comedy special, Jo Koy is now taking the funny to the City of Angels at The Forum. The special comes after the debut Jo Koy: Live From Seattle, followed by Jo Koy: Comin' In Hot in 2019 and Jo Koy: In His Elements in 2020. It's set to premiere in 2022 as filming takes place early next year. Before then, catch Jo Koy hosting Metal Shop Masters Netflix and look out for his upcoming projects like the film Easter Sunday and ABC sitcom Josep.
Jo Koy is currently on his World Tour all over the U.S. selling out arena and stadiums. If you haven't seen him yet out on the road, don't miss out! After tour, he continues to have a busy schedule ahead as Joseph is in production where it'll follow the life of a hardworking Filipino-American nurse. Written and executive produced by showrunner Steve Joe, Josep will also see its titular character navigating dating, fatherhood and his mother moving in with him. We also caught a BTS sneak peek of the Easter Sunday cast when filming started earlier this year. The film which he's producing and starring in will loosely be based on his life experiences and an Easter Sunday celebration. We'll be seeing a lot of Jo Koy soon and one thing's for sure, it's gonna be funny!
Cover Photo Credit: Jo Koy Facebook
Our friends over at Kollective Hustle shared a cast photo from the first week of filming, Easter Sunday. The film stars Fil-Am comedian Jo Koy and directed by Jay Chandrasekhar. Easter Sunday takes from Jo Koy's life experiences all set around an Easter Sunday celebration.
The photo's caption shares the list of cast member involved in the film. We found out last month that Yellow Rose star Eva Noblezada is on the roster along with fellow comedian Brandon Wardell who's playing Jo Koy's son. Also joining the cast are:
Asif Ali
Tia Carrere
Lydia Gaston
Rodney To
Eugene Cordero
Melody Butiu
Joey Guila
Elena Juatco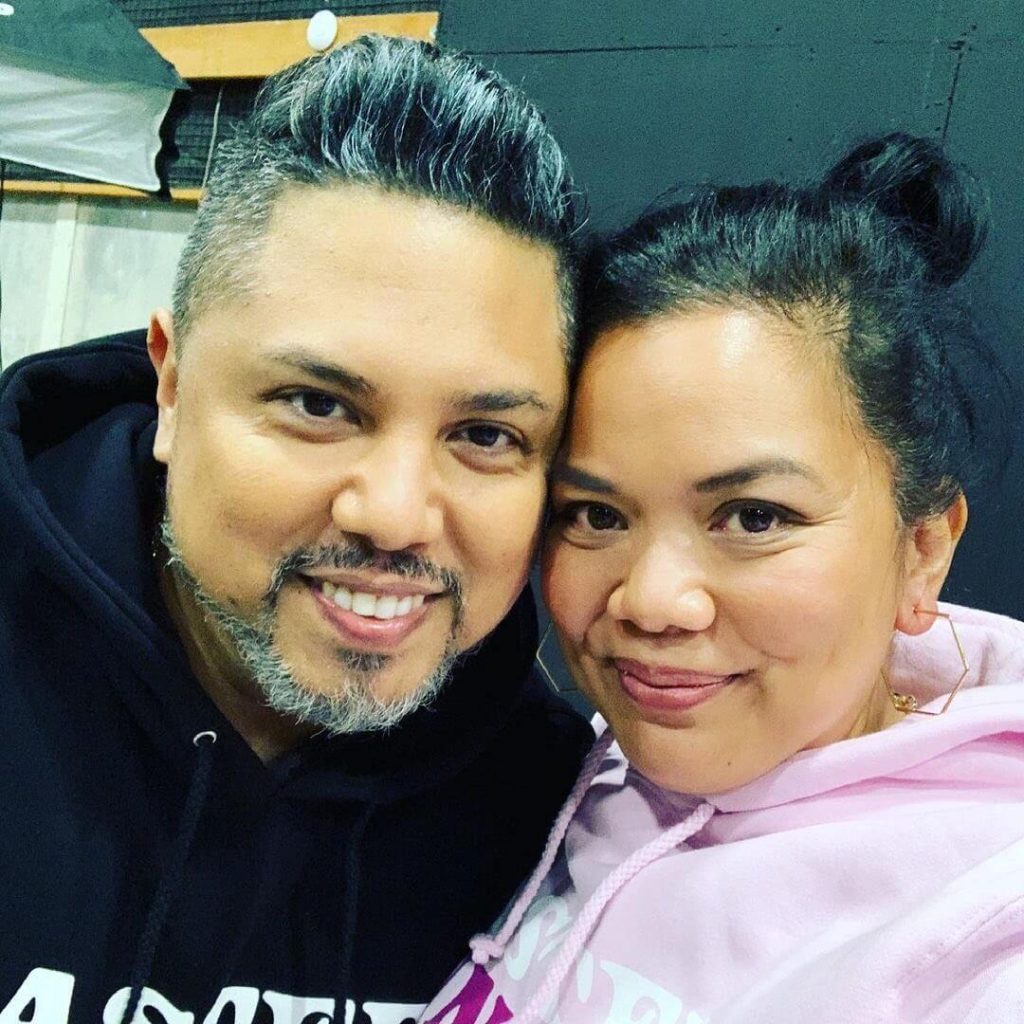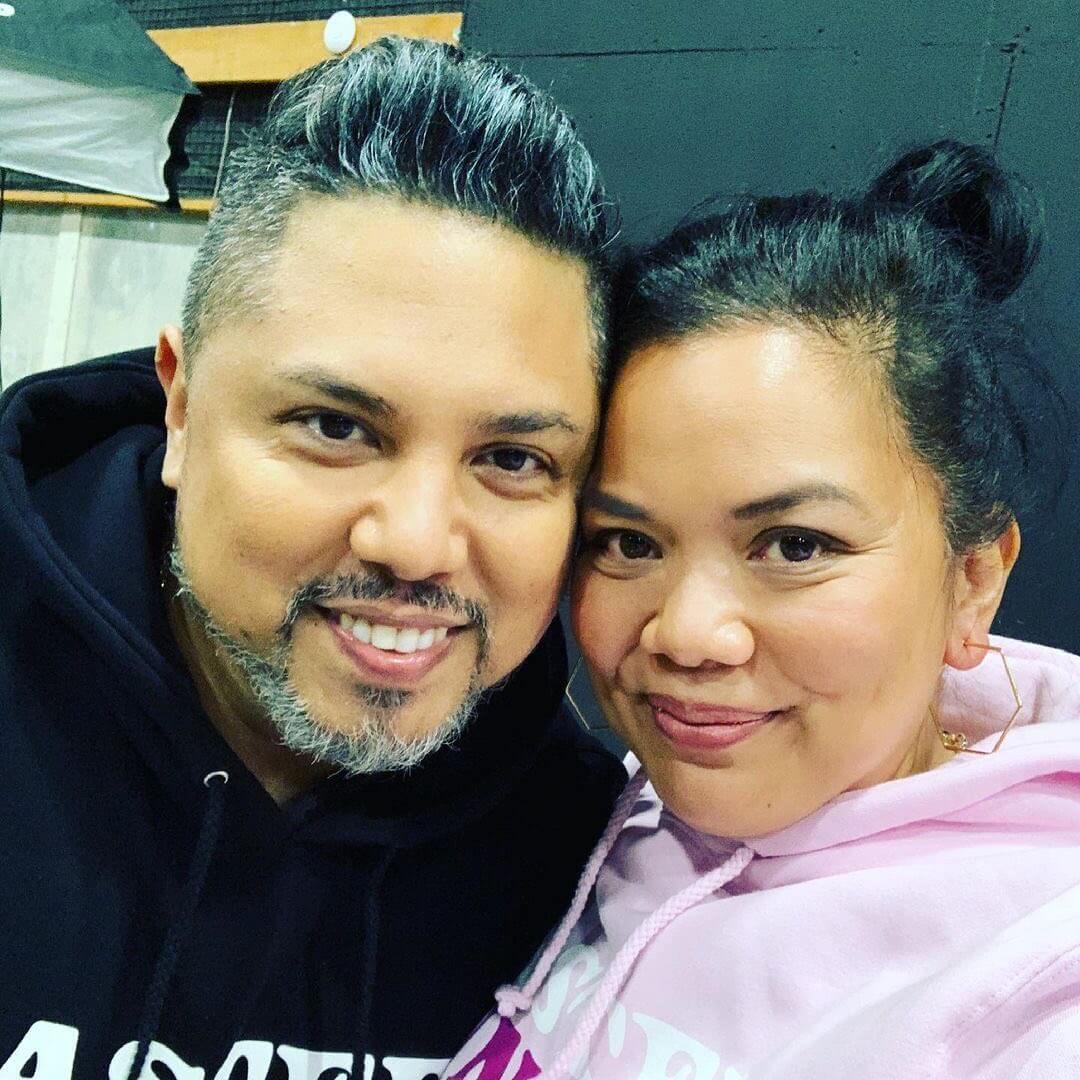 Jo Koy shared how meaningful it's been to start production on a film that highlights a Filipino family. It'll not only bring representation, but also showcase diverse and talented individuals, and the Filipino culture globally. He's said before that his story not only relates to Filipinos, but it resonates with many other people. The story of family is the center of Jo Koy's career and something that's relatable worldwide.
Cover Photo Credit: Kollective Hustle Facebook
Jo Koy is bringing the funny back to a city near you! The Fil-Am comedian just announced new dates for the Just Kidding 2021 World Tour. We've all been stuck at home for a while now and we're all in need of a laugh. Tickets can be purchased at JOKOY.com using the presale passcode: KIDDING.
He continues to sell-out and break records at some of the biggest venues around including Mall of Asia Arena in Manila. His latest Netflix special, In His Elements was filmed at Mall of Asia with special guests like Inigo Pascual. Jo Koy carries his Filipino heritage proudly and he shares who he is on a world stage while introducing us to other Filipino talent. He pays it forward by helping his kapwa Filipinos.
If you haven't heard yet either, Jo Koy just released a book and is working on a feature film. The book, Mixed Plate: Chronicles of an All-American Combo landed the shelves just last month and is sure to be a hit seller! It's "A funny, sad, at times pathetic but also kick-ass tale of how a half-Filipino, half-white kid whose mom thought (and still thinks) his career goal was to a become clown became a success." There's tons of stories about his family, especially his mom and son. He alludes his success to when he was able to embrace the craziness of his Filipino family that's widely relatable.
Lastly, he's starring and producing a film called Easter Sunday. The film is loosely based on his life experiences and an Easter Sunday celebration. We all know how these parties go. Recently added to the roster is Yellow Rose actress Eva Noblezada and Brandon Wardell. All we know so far is that Brandon Wardell will play Jo Koy's onscreen son.
Cover Photo Credit: Jo Koy Facebook
Earlier this year, we heard about a casting call for a film involving a popular comedian. Jo Koy is starring in the film, Easter Sunday which is loosely based around his life experiences. The plot takes place around an Easter Sunday family celebration. For Filipinos, Easter is a big deal. Holy Week leads up to Easter and is filled with tradition.
Just announced from Deadline, Eva Noblezada and Brandon Wardell joins the cast. Noblezada comes from a Broadway background and the award-nominated film, Yellow Rose. A film that follows Rose, an undocumented Filipina, who dreams of leaving her small town in Texas to pursue her country music dreams. Wardell, a comedian known for his work on Comedy Central and appearances Curb Your Enthusiasm, Like and Subscribe, and more. He also has a podcast called "Yeah, But Still" with Jack Wagner. It's also featured on Vulture's list of the 10 best comedy podcasts of 2020.
According to the Hollywood Reporter, Jay Chandrasekhar is directing the film and Ken Cheng will write the script. Jo Koy and Cheng are executive producing, along with Joe Meloche, Jessica Gao, Jimmy O. Yang, Rideback's Nick Reynolds, and Seth William Meier. Although there's no other details about the film besides possibly beginning shooting this spring, we can expect a good time full of laughs. It's exciting to see more representation of the Fil-Am life on the big screen. First we get Yellow Rose and now we look forward to Easter Sunday. We hope this puts more of a spotlight on a Filipino families living in America.
Cover Photo Credit: Eva Noblezada Facebook