This week's MYX News Hot List, new episodes weekly at www.myx.global/myxnews.
1. MYX MUSIC: LET'S GO WITH 4TH IMPACT – International Girl group 4th Impact released their comeback upbeat track that celebrates Filipino women around the world.
2. MYX MUSIC: EZ MIL RE-UPS WITH NEW TRACK – Ez Mil shares "Re-Up", a first look to his highly-anticipated album.
3. MYX LIFESTYLE: BELLA POARCH: COSMO COVER GIRL – Tiktok star Bella Poarch is Cosmopolitan's Breakout Star in the magazine's first ever music issue.
4. MYX ENTERTAINMENT: OLIVIA RODRIGO DRIVE HOME NEW DISNEY FILM – Popstar Olivia Rodrigo drops "driving home 2 u: A Sour film" on Disney+.
5. MYX SPORTS: PINOY PRIDE TAKES CENTER COURT – Guapdad 4000, Jay R, Jo Koy, Ez Mil, AJ Rafael, and Alyssa Navarro celebrated Clipper's Filipino Heritage Night at Crypto.Com Arena in Los Angeles.
Vice got into Guapdad 4000's mind in their series of Inside My Mind where they try to find out what's really going on. In the episode Guap meets Kanye inside his mind. The host, Trey Smith leads him on a wild guided meditation through Nepal, frozen yogurt shops, and his grandma's house as a baby.
During the meditation, Kanye shows up to Guap's auntie's house just chilling and eating corn. He talks about his childhood toys and trinkets that showed up that he remembers playing with. As he casually leaves the house, Guap then ventures into a forest getting one with nature and goes back in time as Guap-toddler.
Inside my Mind lets celebs set their imagination free and run wild. Guapdad 4000 showed how there's endless of possibilities with an open mind.
In other news, Guapdad is taking his talents on-screen as he landed a role in Issa Rae's new HBO show, Rap Sh*t. The show is currently in production with no release date yet. It'll follow a female rap group from outside of Miami as they try to make it in the music industry. Make sure to stay tuned for more info!
Also if you want to see Guapdad 4000 perform, catch him at LA Clippers' Filipino Heritage Night on March 29, 2022 against Fil-Am NBA Sixth Man of the Year Awardee, Jordan Clarkson and the Utah Jazz. Guap is set to perform a medley during halftime so you don't want to miss it. Get tickets HERE and $5 from every ticket sold will go to ABS-CBN Foundation International for their supply of food, water, health kids and shelter for Philippine typhoon victims.
Purchase tickets HERE to get the exclusive commemorative LA Clippers Filipino themed replica jersey. THIS NOT AN ARENA GIVEWAY: JERSEY COMES WITH SPECIAL EVENT TICKETS purchased on the link here. Tickets purchased on 3rd party sites will not be valid for the giveaway. Only tickets purchased on the LA Clippers GIVEAWAYS for special events page will be provided details of where to pick up the item with special ticket purchase.
Cover Photo Credit: Guapdad 4000 Twitter
For the first time in NBA history, 2 Filipino basketball players played in an NBA game when Jalen Green and the Houston Rockets took on Jordan Clarkson and the Utah Jazz.
Houston Rockets celebrated Filipino Heritage Night presented by Credit Karma Money with a special edition themed Rockets hat and a Jalen Green shirt. Plus those who purchased tickets with the special PSAOT promo code experienced a post-game Q&A with Jalen Green and Jordan Clarkson talking about what this game meant for the League and culture and how they hope to inspire the next group of Filipino ballers. A portion of the proceeds from this offer will go to the Philippine Sports Association of Texas.
With basketball being such a huge part of the culture, it was awesome to see Jalen and Jordan take the court together. The Rockets fell to the Jazz in a 122-91 score, but it was an entertaining game to say the least. The night featured DJs The Kracker Nuttz playing in-arena music from Apl.de.ap to Guapdad 4000.
Before the start of the season, Jordan Clarkson spoke with ABS-CBN's Steve Angeles and said he's humbled to be able to represent the country and help pave the way for other Filipinos and Filipino-Americans in basketball. He's also excited to have Jalen Green join the League and hopes they make a path for the next generation to follow.
Jalen and the rest of the young Rockets team look to bring a whole new ball game. These eager players are ready to push the tempo up this season.
Jalen Green was the No. 2 overall draft pick in the 2021 NBA Draft over the summer.
Come celebrate Filipino American Heritage Night with the Knicks & Rise Hoops. Ticket packages include game ticket and a Filipino-inspired NYK hat! Lower level packages also includes $15 F&B credit.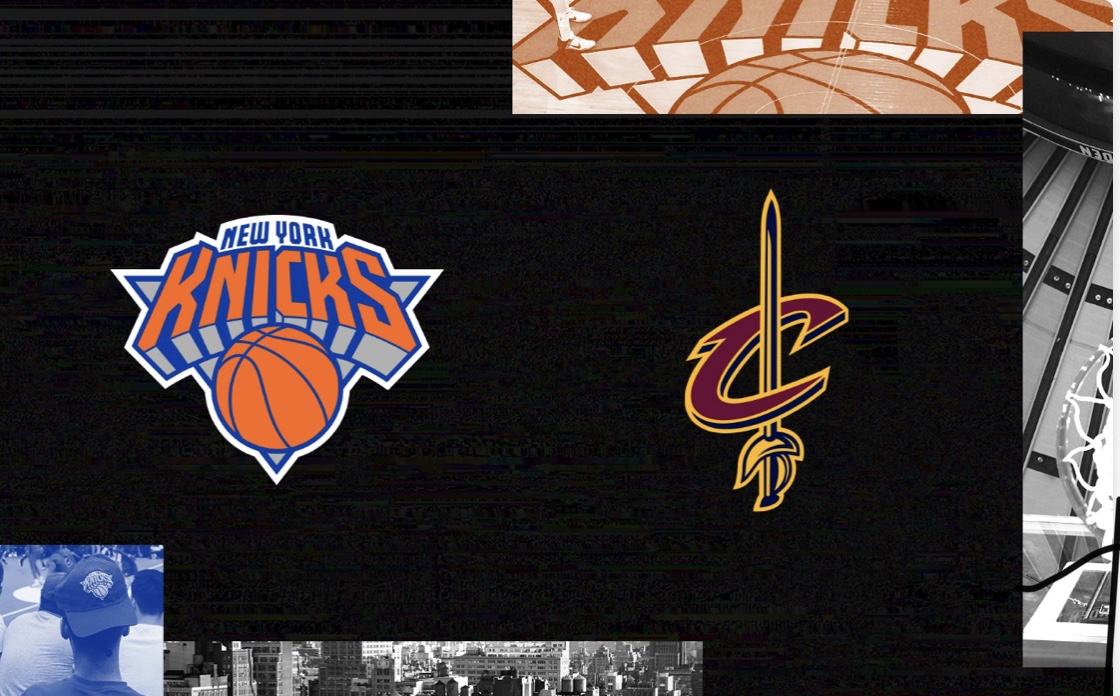 For groups of 10+, please contact Nora at Nora.Boussatta@msgsports.com. Get your tickets using PROMO CODE: RHNYK and buy them here.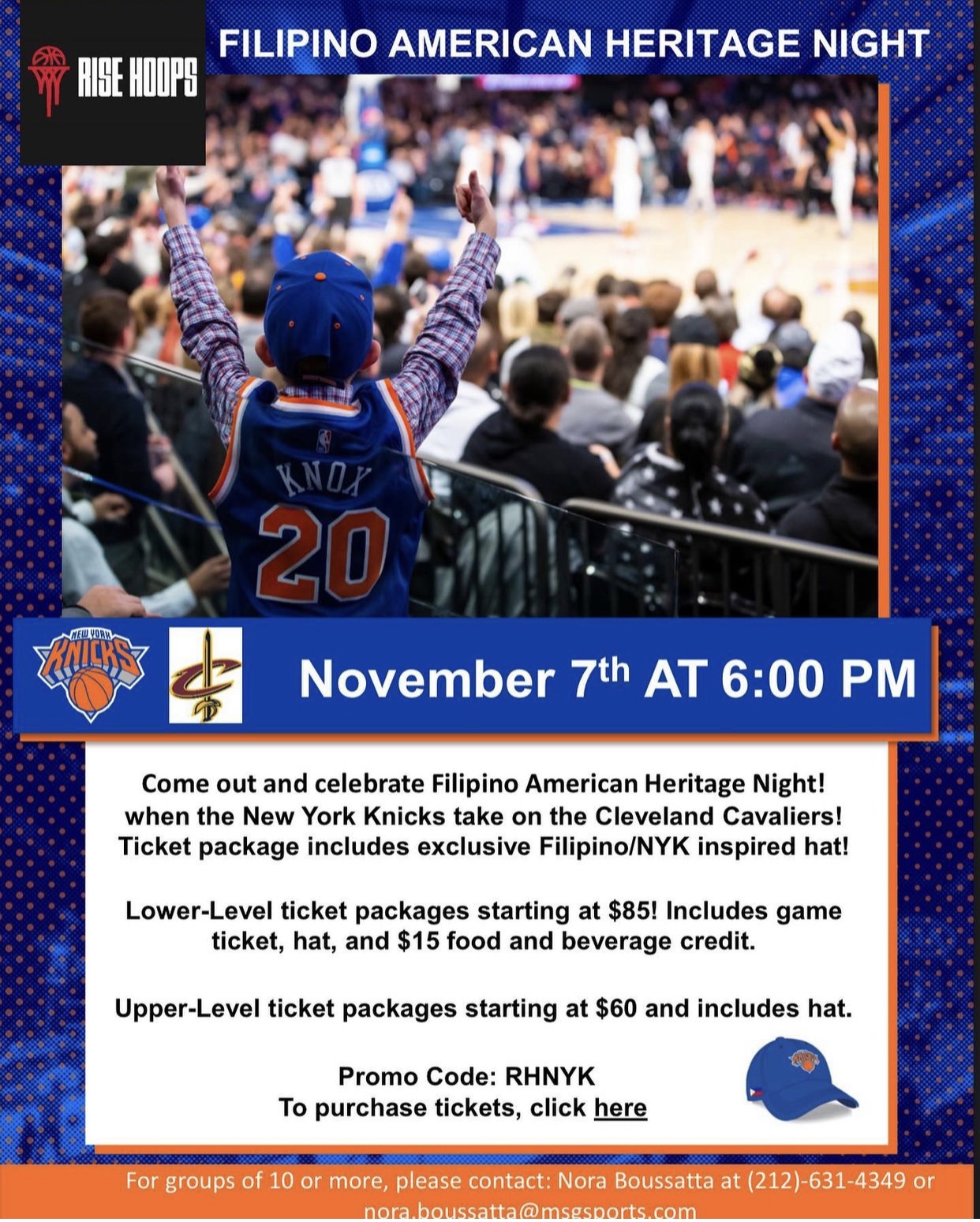 It was a Filipino Family party at The Dodger Stadium last night in Los Angeles. Filipino Heritage night was in full effect, and our talent shined throughout the whole night. So let's walk you through it!
When guests arrived, and after they picked up their limited FHN Jerseys, they were met with MYX Host Nico Blitz setting the tone for the night. He was live on the decks hyping up the party.
Then we have the national anthems. Jules Aurora, fresh from her performance at The FORD Theater for A Night of "Pinoy" Tainment, took the field for the U.S. National Anthem.
Up next, the one and only Martin Nievera has been in town working and making appearances, and one of them was last night at the game where he sang the Philippine National Anthem.
To round things off, funny man Jo Koy took to the pitcher's mound to throw in that first Pitch!
What a great night of pride and celebration. Up next for Filipino Heritage Night is the Padres vs. Angels game in San Diego. Are you coming?
Stay posted on future Filipino Heritage Nights across the country with different professional leagues at:
https://myx.global/filipinoheritagenight/
Cover Photo Courtesy of Jules Aurora Instagram