Guapdad 4000, aka Guap, has been going non-stop and continues to move the needle on his career, leveling up each time. The multifaceted artist shared on his Instagram that he was excited to be back on TV, but this time in a scripted show. Guap shared the trailer for Issa Rae's latest project on HBOMax, Rap Sh!t, and in the trailer, we see Guap on screen in a party scene.
The new show is roughly based on the hit group the City Girls. The show follows Shawna and Mia, who are two estranged high school friends from Miami who reunite to form a rap group. The show is set to release on July 21st. Besides making TV moves, Guap continues to make sure he drops some new heat for his fans. Recently Guap teamed up with Wiz Khalifa and Curren$y on the new track Pose. You can stream the track here and watch the music video below!
Cover Photo Courtesy of Guap's Instagram
After a successful run in their native Canada, Manila Grey is bringing their No Saints Tour to the United States. The five-city tour starts in New York on June 2nd with stops in Los Angeles, San Francisco, and Chicago, before capping off in Seattle on June 23rd. Talk about a dope way to celebrate Filipino Independence Day!
With the tour approaching in a few days, the Vancouver-based duo has just announced Guapdad4000 as a special guest for their California tour dates (Los Angeles, June 5th at The Roxy & San Francisco, June 9th at The Independent.) For more information about ticket sales, you can check out the tour's official website.
If you're looking for more Manila Grey Content before the US leg of the tour kicks off, check out this BTS interview with the duo talking about their 2021 track "Island Baby (Maarte)" via Paradise Rising/88 Rising.
Cover Photo Courtesy of Manila Grey Instagram
Identity LA just released the date for their annual music festival, helping celebrate and showcase Asian American and Pacific Islander (AAPI) talents during AAPI/APA Heritage month. The festival presented by Amazon Music is set for May 28th at 5 PM PT/8 PM ET and will be streamed live from the GRAMMY Museum on Amazon Music's Twitch channel.
Guapdad 4000 is set to perform alongside B.I, Rhea Raj, Su Lee, Aaryan Shah, thuy, Dolly Ave, DANakaDAN, and more to still be announced. The show will be hosted by Dumbfoundead and Sherry Cola with appearances from Liza Soberano, Stephanie Hsu, Soji Arai, Luna Li, Elodie Yung, MIYAVI, mxmtoon, and apl.de.ap.
As we wait for more details to come out, take a look at last year's show recap below.
The beginning of the year is about to be killer with more music on the way! Live shows are still slowly creeping back to our lives and Guapdad 4000 is ready to hit the road with Wale for the "Under a Blue Moon Tour."
The 30-date tour is set to kick off on January 23rd in Philly and conclude in March 11 in Silver Spring, Maryland. They make stops in most major cities like New York, Boston, Los Angeles, and more! Of course they couldn't skip Guapdad's hometown, Oakland so be sure to mark your calendars for February 10th! We could only hope that Guapdad is set to pull songs from his album, 1176.
So make sure to cop tickets and slide through!
Cover Photo Credit: Guapdad 4000 Twitter
This week's MYX News Hot List, new episodes weekly at www.myx.global/myxnews.
1. MYX Entertainment: Inigo Set For "Monarch" Debut - Music Sensation Inigo Pascual is now making his mark in television in Fox's "Monarch".
2. MYX Music: New Hits - No Rome is gracing us with his debut album "It's All Smiles"; Clinton Kane also dropped his brand new song "Go To Hell" along with the music video; Troy Laureta is keeping it classic with his OPM Collective Album 2; Nadine is out with new visuals for "Wait For Me" shot in Siargao.
3. MYX Community: Bretman and Bella Celebrate Christmas - Influencer and Performers spread some holiday cheer in the annual Hi-Fi Toy Drive. Handing out the toys are none other than Bella Poarch and Bretman Rock!
4. MYX Entertainment: Beatrice Places Top 5 in Miss U - Miss Universe Philippines Beatrice Luigi Gomez finished in the top 5 of this past weekend's 70th Miss Universe Pageant.
5. MYX Entertainment: Filipino Flash Scores Big KO Win - The Filipino Flash Nonito Donaire Jr. added to his Hall of Fame career with a fourth-round knockout win against fellow pinoy Reymart Gaballo.
6. MYX Music: Guap, MB Nel, Pressa Roll Loud! - Hundreds of Hip-hop artists took the stage at Rolling Loud's California show last weekend. Guapdad 4000 took to instagram to post about the experience calling it a great end to the year.
We all know Guapdad 4000 loves his chicken adobo, but he also loves a home cooked meal. On Fuse's Made from Scratch series, he joins his mom in the kitchen to fix up a delicious seafood meal. In the episode, Guapdad talks about his journey, growing up in Oakland and being biracial, and his plans for the future.
They cook up a yummy garlic crab, sautéed shrimp, and oysters platter that will have you wanting to try Ms. Suki's recipes. We can't get enough of Ms. Suki and Guapdad as they share memories and reflect on being a Bay Area native.
He also talked about how he likes to cook his meal when he's traveling or on tour. He whip up something quick like chicken, shrimp, or any seafood because he's always on the go. Now we know where Guapdad gets his cooking skills from. Can we get invited to the next family party, please and thank you!
Cover Photo Credit: Guapdad 4000 Facebook
Looking to freshen up your playlist or simply just looking for new music? We got you covered with a few remixes that'll spice up your next road trip or kickback. We have tracks ranging anywhere from pop to EDM and even chill remixes of some of your favorite songs by Filipino artists.
Here's only a few, so let us know what others we might have missed @myxnews on Twitter!
"Intoxicated" (Arthur Tan Remix) - Nadine Lustre, Arthur Tan
"Dance Like Nobody's Watching" - Yuna, James Reid
"Catching Feelings" (Dennis Blaze Remix) - Inigo Pascual, Moophs, Ruby Ibarra, Dennis Blaze
"death bed" - powfu, beabadoobee, Blink-182
"Spinning" (A.G. Cook Remix) - No Rome, Charli XCX, The 1975
"Corner" (Subzylla Remix) - Kiana V, Subzylla
"How Many Remix" - Guapdad 4000, !llmind, Rick Ross
"Slide" (Remix Pop Smoke, A Boogie Wit da Hoodie & Chris Brown) - H.E.R., A Boogie Wit da Hoodie, Chris Brown, Pop Smoke
Cover Photo Credit: No Rome Facebook
Who's all hyped with us to catch Marvel's latest film, Shang-Chi and The Legend of the Ten Rings starring our faves Simu Liu and Awkwafina. If you've already seen it or on the way to, the official soundtrack is now available to stream and IT. IS. GOOD. Shang-Chi and The Legend of the Ten Rings: The Album was co-produced by 88Rising and Sean Miyashiro so you know we're about to hear our people represented in the soundtrack. It'll showcase artists we may already now, but it's time for the whole world to also know. This is our time to shine!
88Rising worked closely with Shang-Chi director Destin Daniel Cretton to develop the film's soundtrack. The album's lineup includes so many artists and collabs you never knew you needed. 88Rising artists like Rich Brian, NIKI, and Guapdad 4000 are all featured plus other artists like 21 Savage, Anderson .Paak, Swae Lee and Jhené Aiko, Warren Hue, Rick Ross, and the ICY girl herself Saweetie all show up and go off! We couldn't list out everyone so you're just going to trust us it's worth a listen! Don't believe us, check out the tracklist!
1. "Always Rising" – NIKI, Rich Brian, Warren Hue
2. "Diamond + and Pearls" – DPR LIVE, DPR IAN, peace.
3. "In The Dark" – Swae Lee, Jhené Aiko
4. "Lazy Susan" – 21 Savage, Rich Brian, Masiwei, Warren Hue
5. "Nomad" – Zion.T, Gen Hoshino
6. "Fire in the Sky" – Anderson .Paak
7. "Lose Control" – JJ Lin
8. "Every Summertime" – NIKI
9. "Never Gonna Come Down" – Mark Tuan, BIBI
10. "Foolish" – Rich Brian, Warren Hue, Guapdad 4000
11. "Clocked Out!" – Audrey Nuna, NIKI
12. "Act Up" – Rich Brian, Earthgang
13. "Baba Says" - Various Artists
14. "Run It" – DJ Snake, Rick Ross, Rich Brian
15. "Swan Song" – Saweetie, NIKI
16. "War With Heaven" – keshi
17. "Hot Soup" – 88rising, Simu Liu
18. "Warriors" – Warren Hue, Seori
We honestly can't decide which track is our favorite because all of them are so good!
The track "Run It" with DJ Snake, Rick Ross, and Rich Brian will be catching attention soon as it'll be the lead track used for ESPN's 2021-2022 college football coverage. Also, if you didn't know Simu Liu is a total performer and can sing too! *Queue his national anthem performance at the 2019 Clippers Chinese Heritage Night. Well now he graces us with his voice again with his track "Hot Soup."
This soundtrack breaks barriers and the stereotype of both Asians and Asian Americans. According to the NY Times, the character of Shang-Chi is the lesser known players in the comic company's roster. Shang-Chi, a.k.a. the Master of Kung Fu even stumped the Disney and Marvel Studios team who were going to bring the character to life in the MCU. This is after all, Marvel's first and only superhero film starring an Asian lead, with an Asian American director and writer, and based on a character who was actually Asian in the original comic.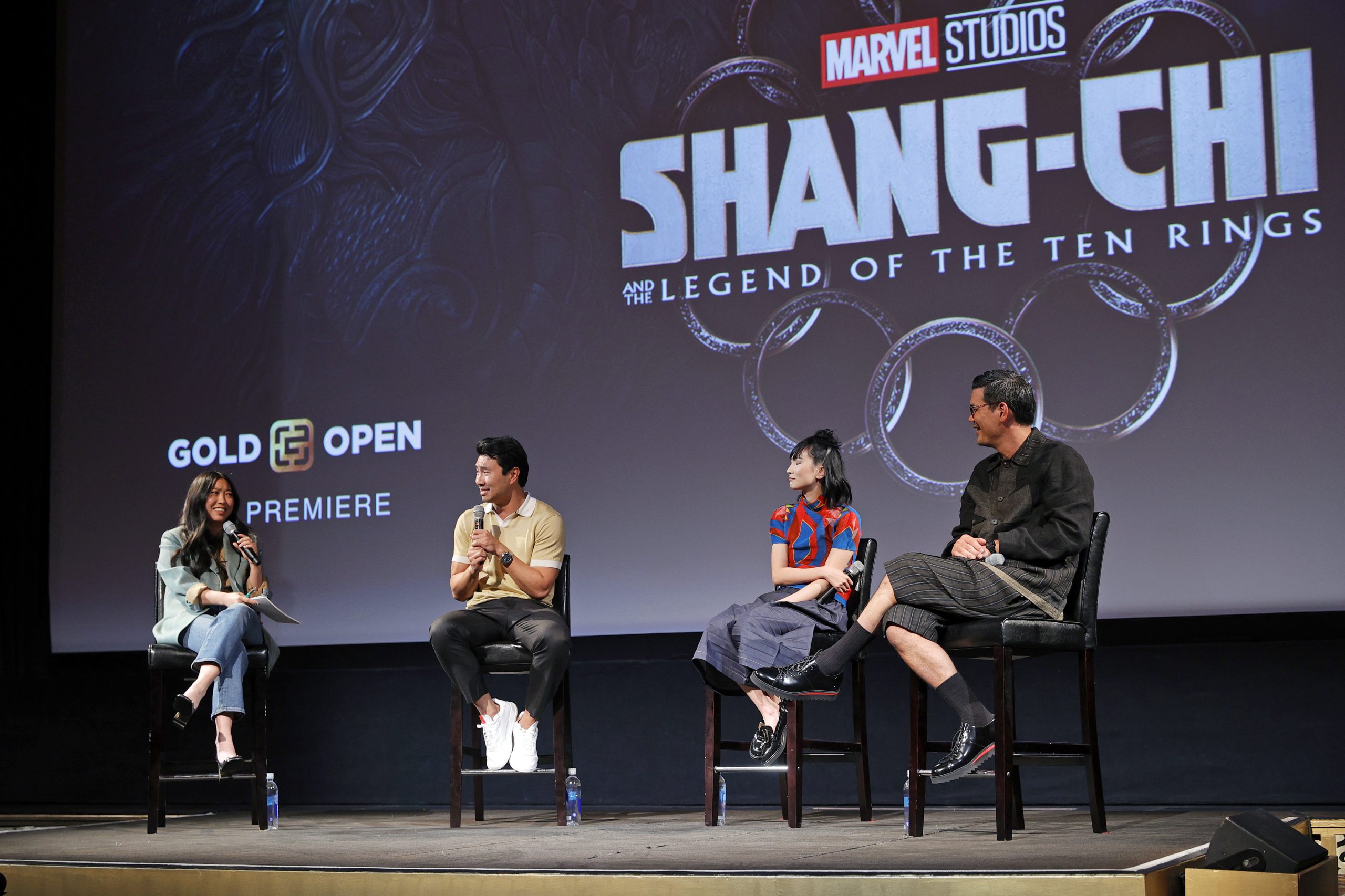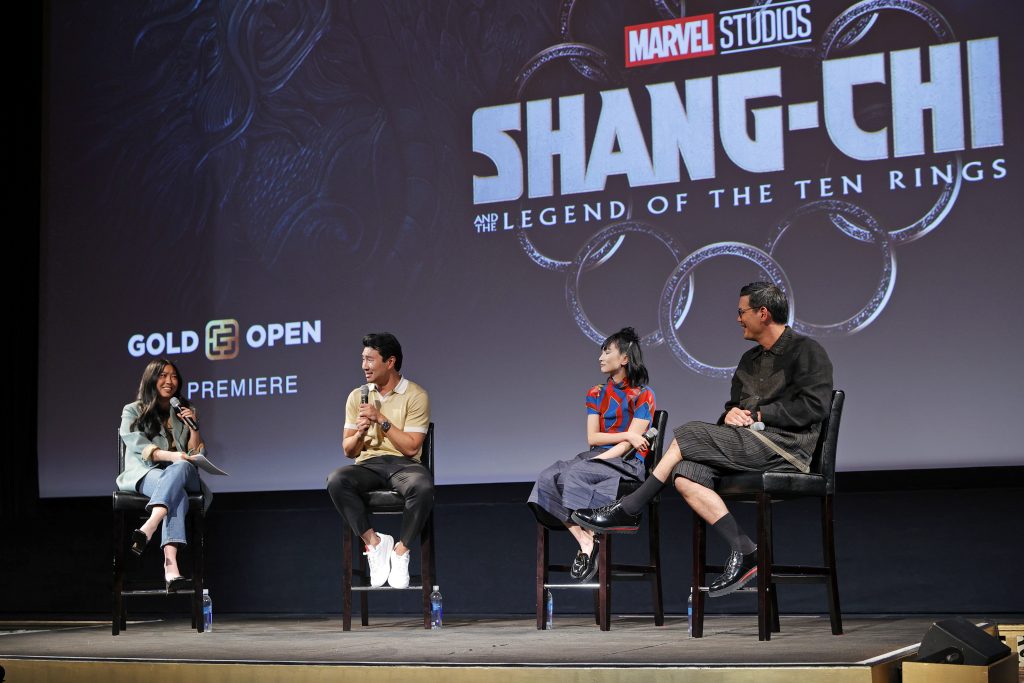 Producer Sean Miyashiro wanted to bring artists together to tell stories of "unconditional love and memories of growing up..." The songs are dedicated to parents, family, love, and youth. He says, "this album is for their sacrifice, their grit, and their endless endurance to give us the platform to be great. We wanted to make music and write songs celebrating all of that, while marrying the themes of the film of cherishing family, being fearless, and realizing your destiny."
Now this film and soundtrack have the opportunity to inspire not just this generation, but also the next group of young ones looking to see themselves represented both in film and music. It honestly is the first of its kind for our community and we celebrate this time, but continue to push forward our stories.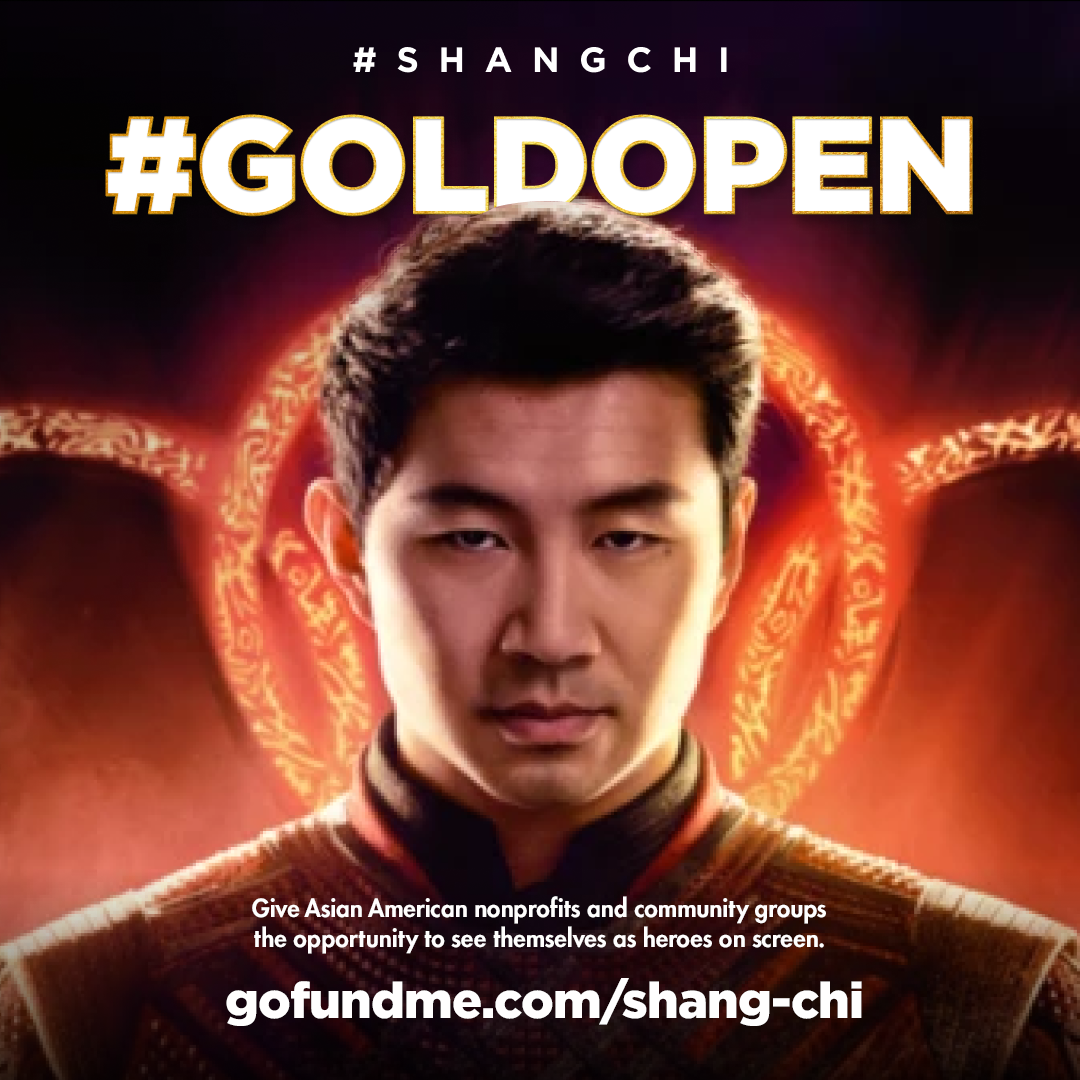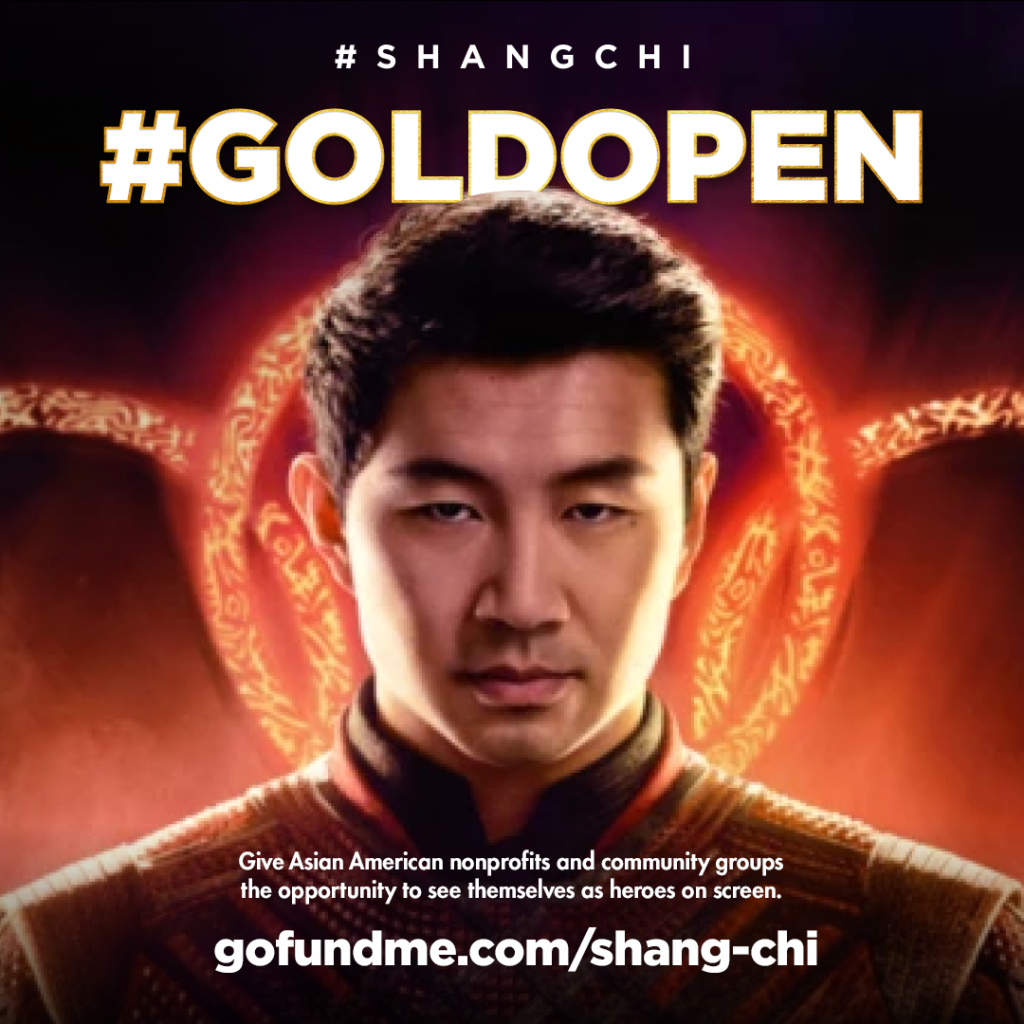 Looking to help make that push? You can help give Shang-Chi a #GoldOpen! Gold House is inviting you to help more youth experience the first titular Asian superhero, Shang-Chi, in the upcoming film Shang-Chi and the Legend of the Ten Rings. Donate to the fundraiser to cover the cost of tickets for youth programs across the country, or join the Shang-Chi challenge and start your own GoFundMe for a program in your area.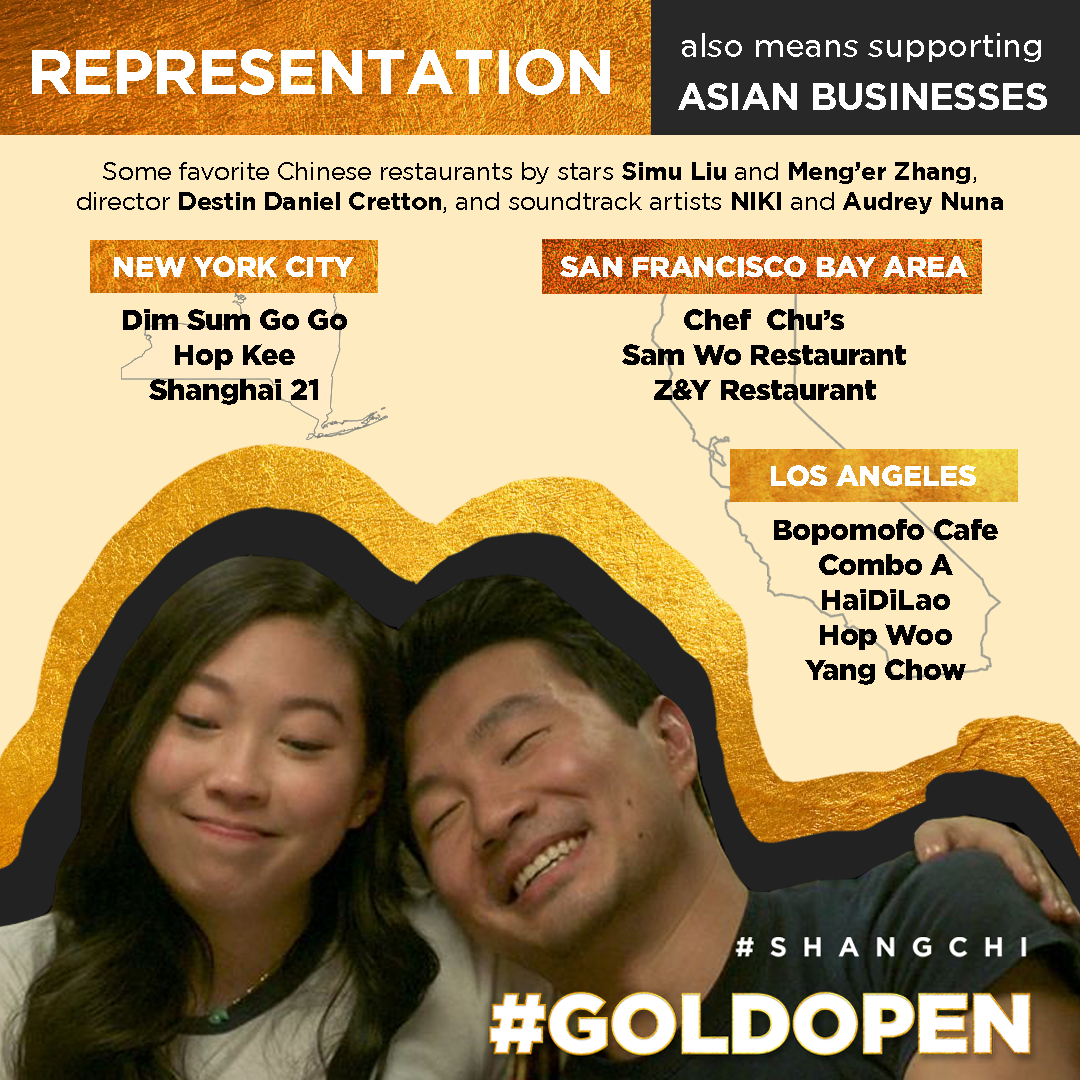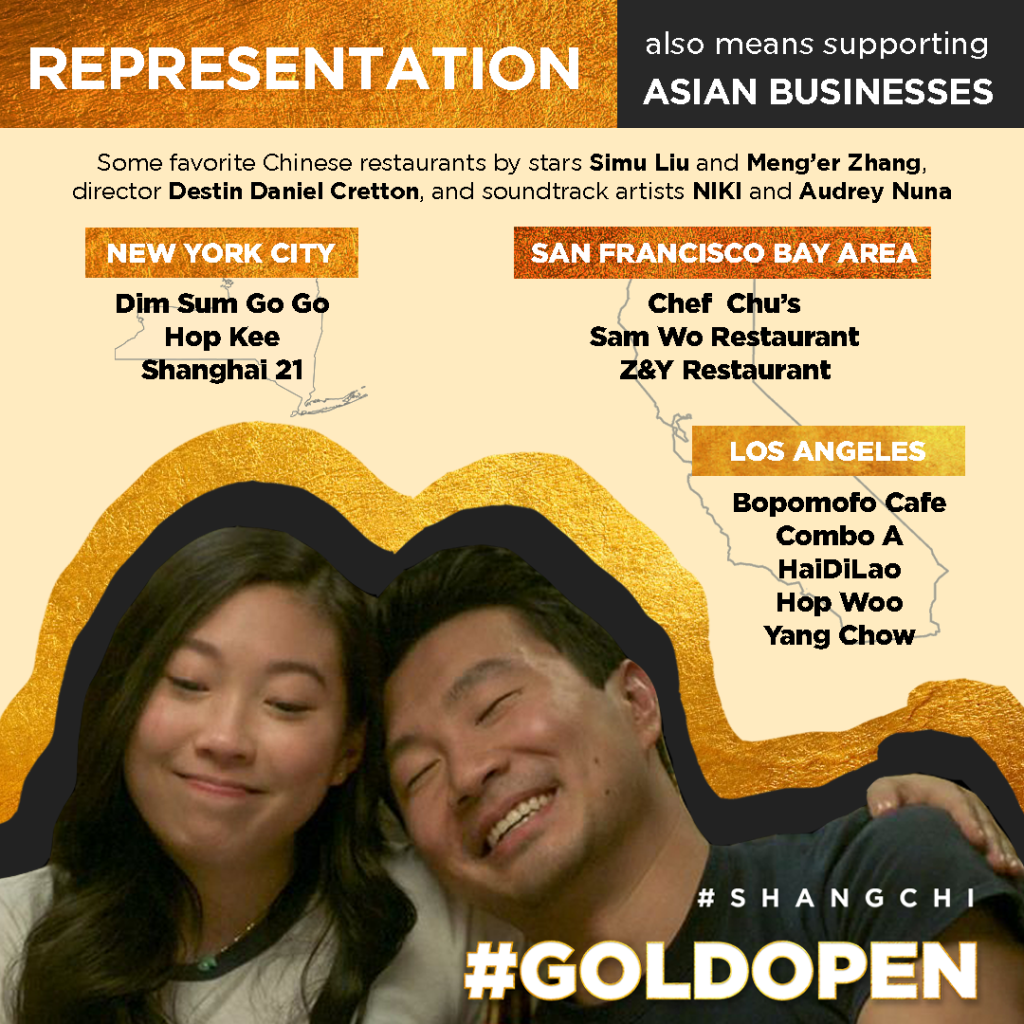 Every child deserves to feel seen. Help more youth see themselves represented on screen as strong, worthy, and as the superheroes that they are! Proper representation of different cultures is critically important for all children so that they understand that people of all colors and backgrounds are to be embraced and valued. 
We want to see everyone pull up this weekend and wherever you catch Shang-Chi: The Legend of the Ten Rings in theaters! Send us your pics @myxnews on Twitter
Cover Photo Credit: Official Shang-Chi Facebook
Ylona Garcia is set to release her latest song, "don't go changing," under 88rising for the "Head in the Clouds" album and is calling on her fans to come and be part of her music video! Ylona is partnering up with Samsung to bring this opportunity to her fans. Here is how you can get involved.
All you have to do is share a video of what your upbringing means to you by using #withGalaxy + #88rising. It's simple and easy and a great way to share your personal stories as well. Ylona is also set to perform at the "Head in the Clouds" Festival alongside Saweetie, Guapdad4000, and Rich Brian this fall. We can't wait to check that out!
Cover Photo Courtesy of Ylona Garcia Instagram
Hollywood premieres are back with some adjustments to keep everyone safe, of course. From onsite covid testing to limited media space on the carpets, the new normal has set in, and Hollywood Blvd. is back in business, and this week it was the World Premiere of Marvel's Shang-Chi!
ABS-CBN's Hollywood Correspondent and newly appointed member of the Hollywood Critics Association Yong Chavez was 1 of 18 media Journalists and Outlets that made the cut to witness the Asian excellence in Hollywood that evening.
Our favorite Hollywood Photographer, Sthanlee B. Mirador, was also in attendance and captured Social Media Personality and Singer Bella Poarch's first red carpet premiere. Bella stunned in an all-black look from head to toe, looking like she just stepped out of her "Build a B***h" music video. It might have been her first big premiere, but she was absolutely ready for her close-up.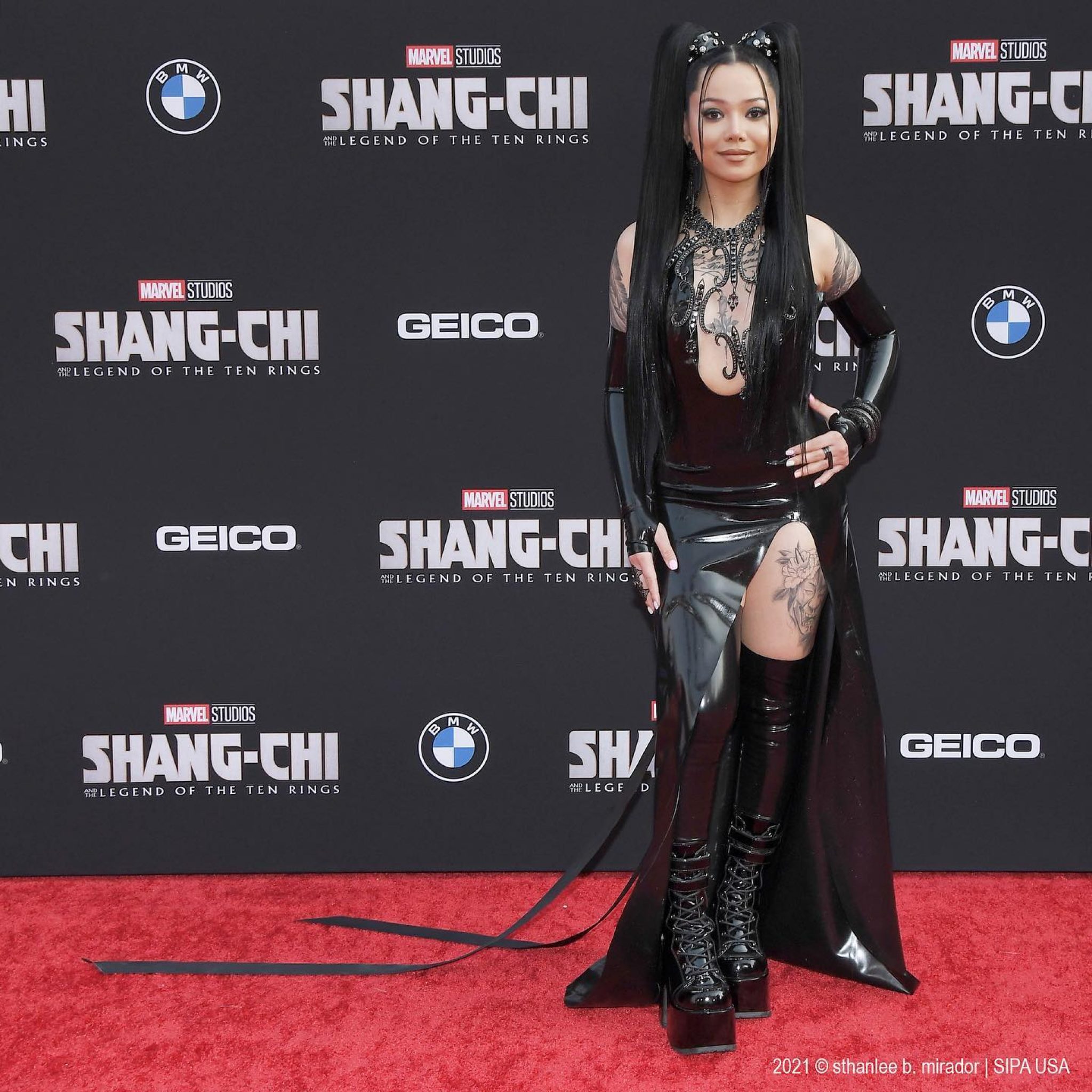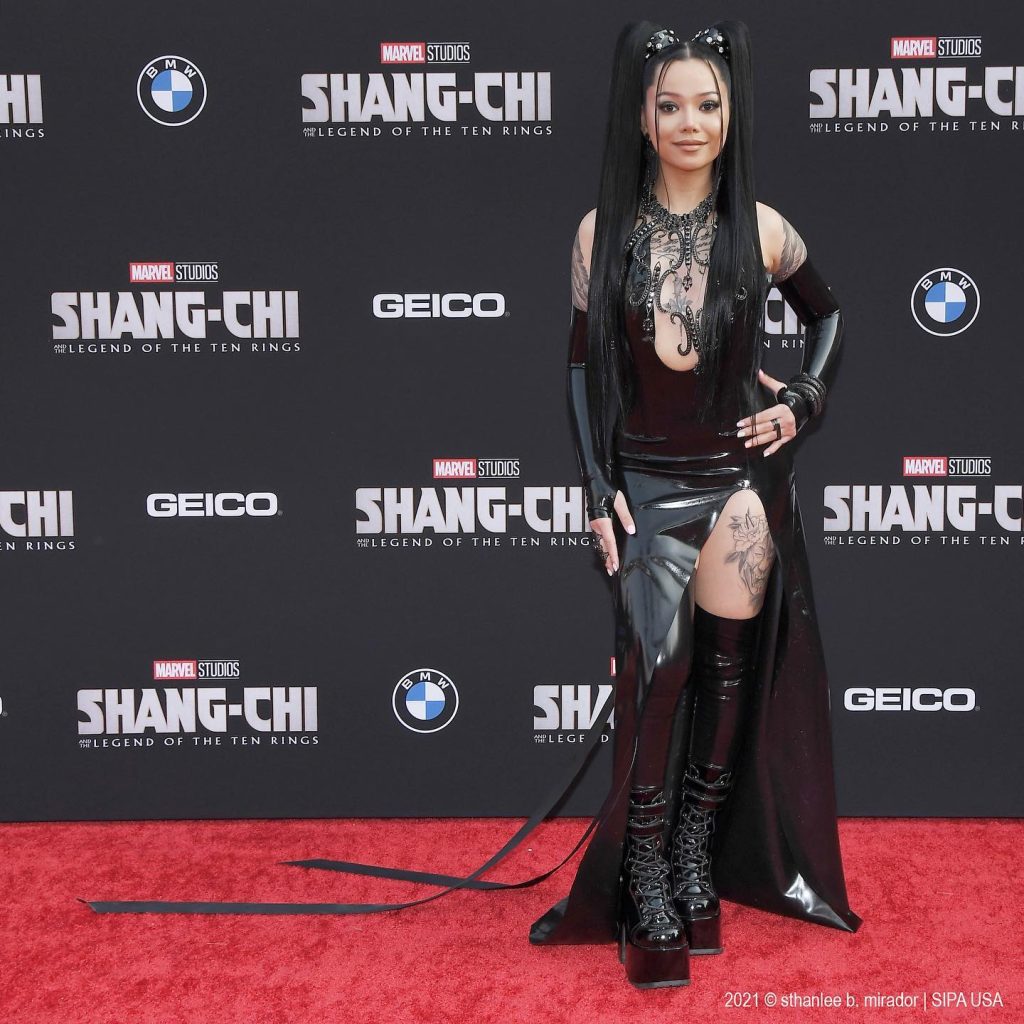 Also in attendance was newly engaged Singer/Songwriter AJ Rafael and Executive Producer of Disney's Launchpad Short Film series and retired Disneyland Princess Alyssa Navarro. As well as our guy Guapdad 4000 dripping in some Alexander McQueen.
With Shang-Chi being Marvel's first Asain superhero movie and helping break barriers in Hollywood for actors of Asian descent to lead blockbuster movie roles, Gold House Co. has once again stepped up to help advocate for this history-breaking event.
Gold House continues to lead their "Gold Open" movement, pushing for films such as Shang-Chi to be seen, ensuring that these opening weekends are a success. To date, the Gold Open community has supported over 25 Asian-led films and engaged hundreds of thousands of people in showing the world that we are here to be seen and valued.
Speaking of representation, we can't forget about the superheroes behind the scenes. Check out the latest installment of our MYX Original Series "Making it in America," featuring Marvel's Senior Visual Development Artist, Anthony Francisco!
Cover Photo Credit: Sthanlee B. Mirador
Since Guapdad 4000 released his album 1176 earlier this year, he's now set to come out with a deluxe album. He sounds like he's especially excited for track 15, a remix to How Many that features Rick Ross. Guap manifested a collaboration with Rick Ross on social media and now it looks like it came true. He also collabs with Tish Hyman, Buddy, and P-Lo. There's a total of 20 tracks on 1176 Deluxe so make sure to pre-save to not miss when it drops.
Guap released a series of new "Deluxe" merch items including a limited edition run of "I love Chicken Adobo" aprons and bedazzled Guap sweaters and more.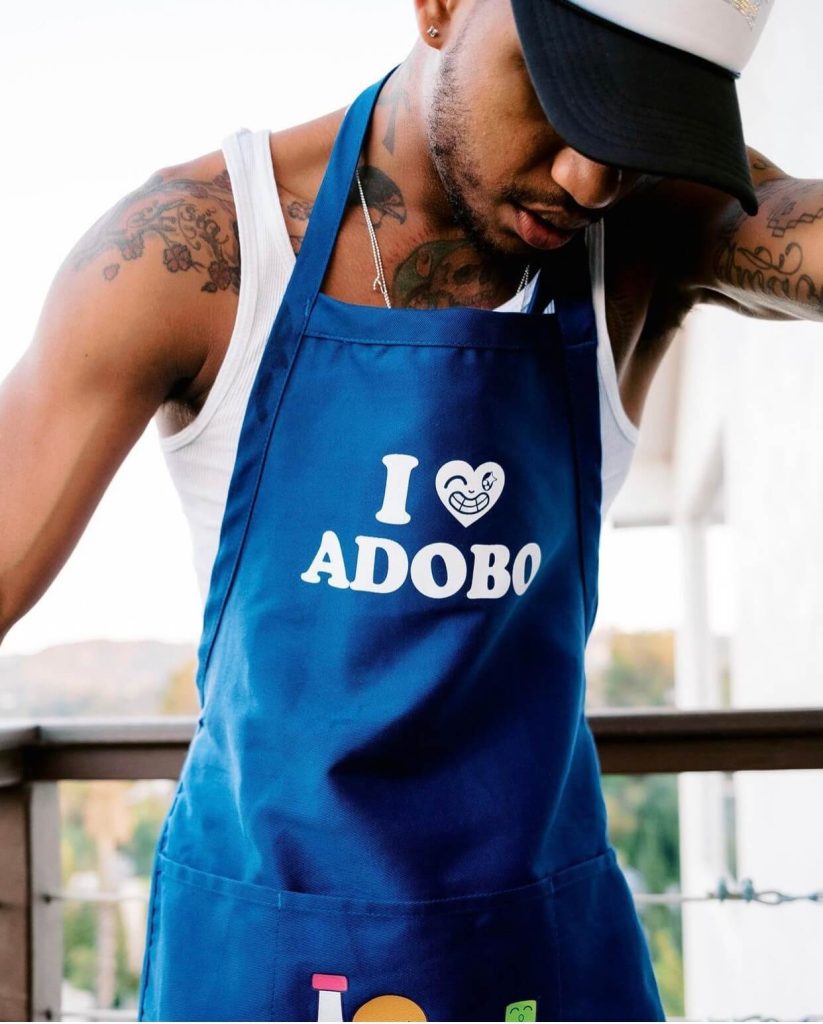 Visit guapdad4000.com to grab your items before they sell out!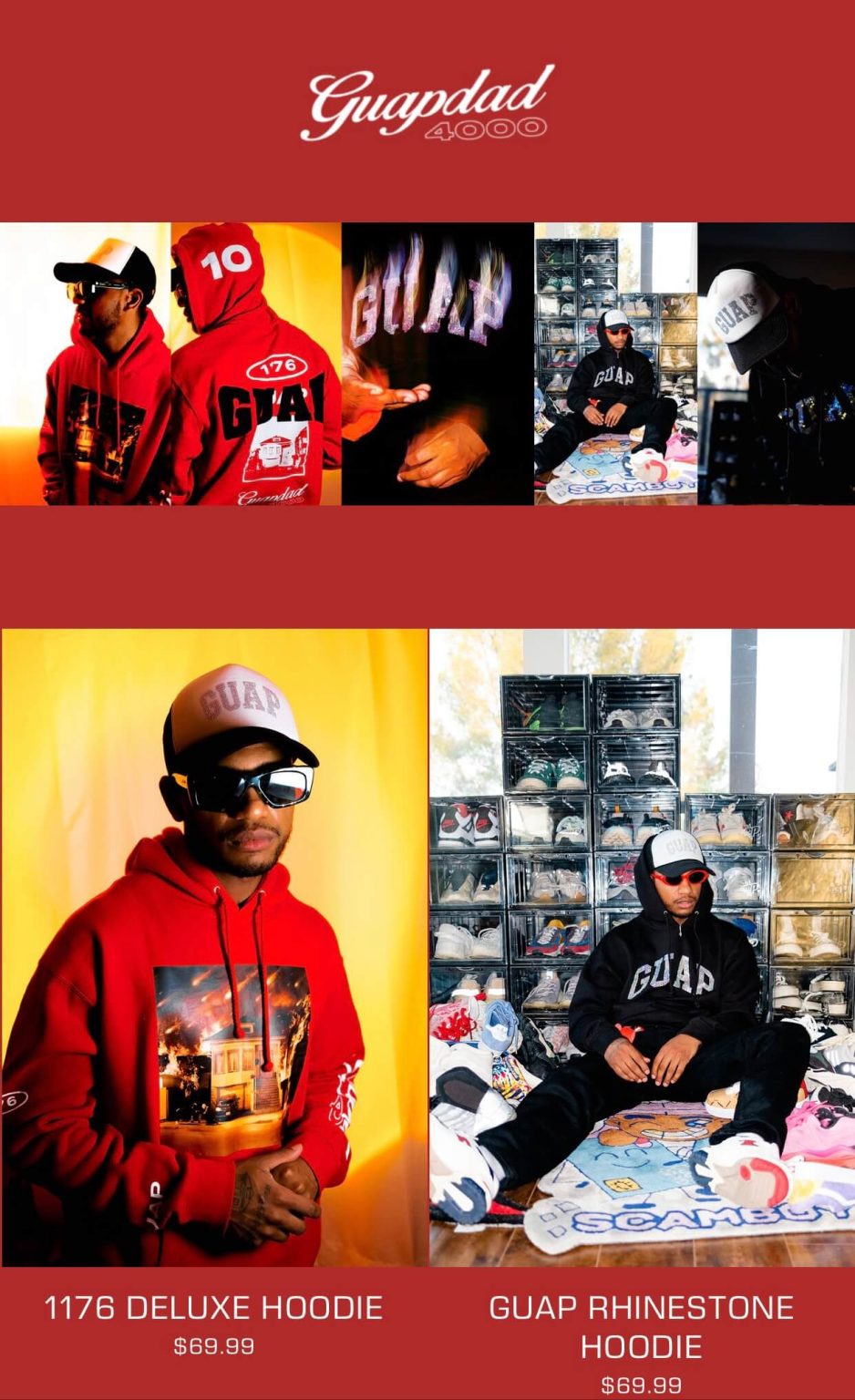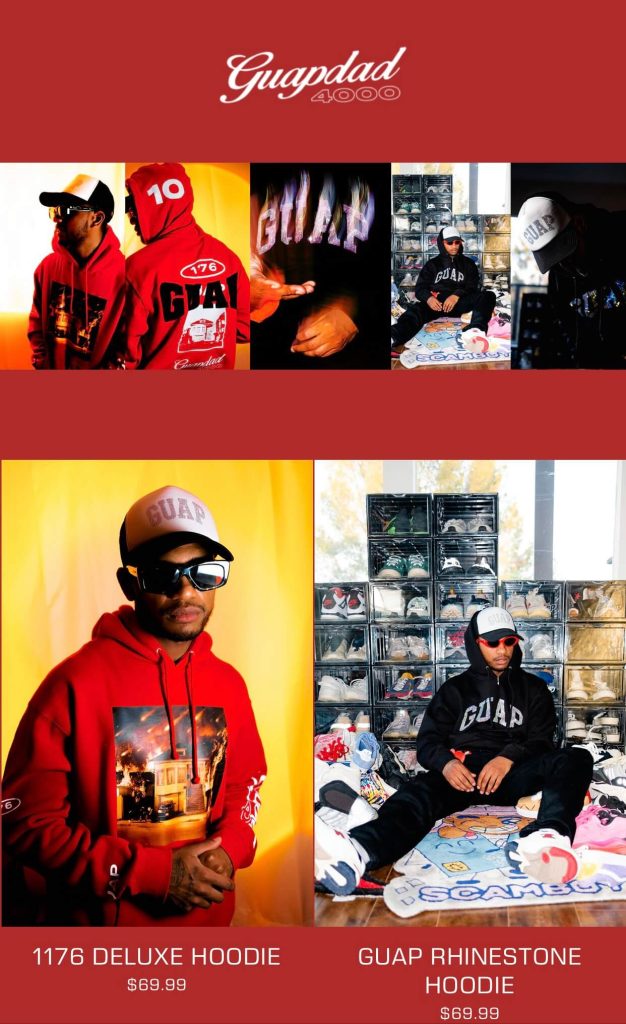 In the meantime, you can also catch the music video for Chicken Adobo which was filmed in Hawai'i. Also, reminisce when Guap held an album launch party at Sundaze in San Francisco. The event had great food, music and vibes all around.
Cover Photo Credit: Guapdad 4000 Facebook
MYX Global had the chance to chat with #HowManyChallenge Winner, Itz Julius. His entry for the challenge took the top spot, watch it below:
As an upcoming artist, we got to know more about this multitalented creative. Get to know Itz Julius and how he created his #HowManyChallenge entry, what his musical process is, and what's coming up for his music.
Tell us a little bit about yourself, where are you from and how did you get your start in music?
ITZ JULIUS: I'm a Filipino/American artist/producer/songwriter & engineer out of the Bay Area. I grew up in a city named Bay Point (formerly known as West Pittsburg) about 30 miles Northeast of Oakland. I got my start in music in 2006. I had just got out of Juvenile Hall and began producing and recording songs for my friends that rapped. They would occasionally ask me to sing on hooks and write verses and that's when I began my journey as an artist.
You're based in the Bay Area, how has the culture influenced your music?
ITZ JULIUS: The Bay Area has definitely influenced my music. I started doing music when the Hyphy Movement was making its way to mainstream radio. I remember listening to local producer, Traxamillion, and dissecting what he would do with his beats. His drum kits were a staple of the Bay Area sound when I was growing up. Now we have artists like P-Lo and Kehlani who have made a big impact on my sound as well.
What's your musical process like, do you have any rituals when you record music?
ITZ JULIUS: I would say my musical process is very "spur of the moment" and so random that I don't really have a ritual. I usually start off with playing a chord progression, and once I find one that I vibe with I'll start laying the chords. Once I get the progression and sounds that I like, I'll usually start humming melodies and then add the drums when I find the cadence that I feel compliments what's there. Finally, when I get the drums, chords and melody in the pocket, I'll record a scratch vocal and then the writing process begins.
My favorite part of my process is when I get to start mixing. I think it's one of the most crucial elements of a hit record. You can have the catchiest song, but if it doesn't sound right sonically, then you don't really bring the true life out of the song. Something as subtle as a delay or reverb tail can add so much to a section of a song.
How did you put together the verses for the #HowManyChallenge? Where did you draw from?
ITZ JULIUS: Putting together the verses for the #HowManyChallenge was just me having fun. I wanted to create something that still had the same bounce that Guapdad 4000 had in the original track, but I wanted to change the subject. There's been a lot of music I've heard recently that portray men as being very vulnerable when it comes to what women can offer physically, especially with social media and all of the thirst traps. I also wanted to touch on how it's been used to gain clout, but ultimately there is still something left to be desired. I wanted to write about the subject from my point of view on what I feel has been going on.
How was it working with director Marlo Custodio for the music video? What was your initial vision?
ITZ JULIUS: Working with my brother Director Marlo is always a great time. He's always professional and creates an environment on set that makes you want to bring your best artistry out. The initial vision was to represent the Bay Area and create an aesthetic that the viewers would be wowed by. We didn't get to get some of the shots we originally intended to, but I think we got to give a taste of the Bay, showcasing the talent of sideshow legend, Sideshow Tone.
You got to meet Guapdad 4000 at the 1176 album release backyard party, did you get to chat about the #HowManyChallenge?
ITZ JULIUS: Meeting Guapdad 4000 was a great experience. He's a super humble guy, I definitely respect him for that. We didn't really get to chat too much about the #HowManyChallenge but he did give props for the video, and said, "it was dope".
I saw on Instagram, you performed on the USA Wish Bus, what was that experience like?
ITZ JULIUS: Performing on the Wish USA bus was super exciting. I was able to bring my brother Director Marlo along for the experience, and he was able to capture some BTS footage. My Kuya Elvin (Audioneer) and his wife Dorothy pulled up and were able to join in on the experience as well! The interview segment was probably my favorite part of the experience, we got to touch base on some things that I usually don't get to talk about.
I was so anxious when I first got on the bus, but after the sound check, I pretty much settled in and had fun. Very big shoutout to Jenn Clemena for playing the guitar for me that day! There were big vibes for sure with her playing live. The Wish crew was very accommodating and made the experience pleasant. I'm looking forward to hearing and seeing what we created that day.
Can you tell us about the Whoroscope project? How different is it writing a score compared to your own music?
ITZ JULIUS: The Whoroscope project was a whole new kind of experience. Director Marlo hit me up one day and asked if was interested in creating a score for the intro of the video. Prior to this I had never done a score, so navigating around how to build a composition using time code was the biggest hurdle.
The biggest difference in writing a score compared to producing my own music is probably the fact that there isn't a constant tempo, and there is a lot more dynamics.

Is there anything you want to plug that's coming up on the horizon for you? Any new music coming out?
ITZ JULIUS: I'll be releasing a new single titled Lottery on May 28th. I'm very excited for this release and for everyone to hear it! I'll also be releasing an album this year, so definitely keep an eye out for that. Also, I'll be releasing a music video for my single "We Belong", and a music video for a song I did with my brother, Zay Harper, titled "Low Key".
That's a lot to look forward to! To keep up with Itz Julius and his music, check out his Instagram, Twitter, and Youtube.
Cover Photo Credit: Itz Julius Facebook