After a successful run in their native Canada, Manila Grey is bringing their No Saints Tour to the United States. The five-city tour starts in New York on June 2nd with stops in Los Angeles, San Francisco, and Chicago, before capping off in Seattle on June 23rd. Talk about a dope way to celebrate Filipino Independence Day!
With the tour approaching in a few days, the Vancouver-based duo has just announced Guapdad4000 as a special guest for their California tour dates (Los Angeles, June 5th at The Roxy & San Francisco, June 9th at The Independent.) For more information about ticket sales, you can check out the tour's official website.
If you're looking for more Manila Grey Content before the US leg of the tour kicks off, check out this BTS interview with the duo talking about their 2021 track "Island Baby (Maarte)" via Paradise Rising/88 Rising.
Cover Photo Courtesy of Manila Grey Instagram
Identity LA just released the date for their annual music festival, helping celebrate and showcase Asian American and Pacific Islander (AAPI) talents during AAPI/APA Heritage month. The festival presented by Amazon Music is set for May 28th at 5 PM PT/8 PM ET and will be streamed live from the GRAMMY Museum on Amazon Music's Twitch channel.
Guapdad 4000 is set to perform alongside B.I, Rhea Raj, Su Lee, Aaryan Shah, thuy, Dolly Ave, DANakaDAN, and more to still be announced. The show will be hosted by Dumbfoundead and Sherry Cola with appearances from Liza Soberano, Stephanie Hsu, Soji Arai, Luna Li, Elodie Yung, MIYAVI, mxmtoon, and apl.de.ap.
As we wait for more details to come out, take a look at last year's show recap below.
The LA Clippers have been known to have one of the most entertaining and packed Filipino Heritage Nights in the various professional sporting leagues. MYX is partnering with the Clippers & SoCal Filipinos Group on March 29, 2022 against FIl-Am star and NBA 6th Man of the Year Award winner, Jordan Clarkson. Black & Filipino American GRAMMY nominated artist, Guapdad 4000, will perform a medley of his hits at halftime. Philippines King of R&B, Jay R will be singing the national anthem, JUNOS nominated comedian Keith Pedro will be doing a T-shirt toss and more surprises in the game!
Get tickets HERE. $5 for every ticket sold will go to ABS-CBN Foundation International for their supply of food, water, health kids and shelter for Philippine typhoon victims.
Purchase tickets HERE to get the exclusive commemorative LA Clippers Filipino themed replica jersey shown above. NOT AN ARENA GIVEWAY: JERSEY COMES WITH SPECIAL EVENT TICKETS purchased on the link here. Tickets purchased on 3rd party sites will not be valid for the giveaway. Only tickets purchased on the LA Clippers GIVEAWAYS for special events page will be provided details of where to pick up the item with special ticket purchase.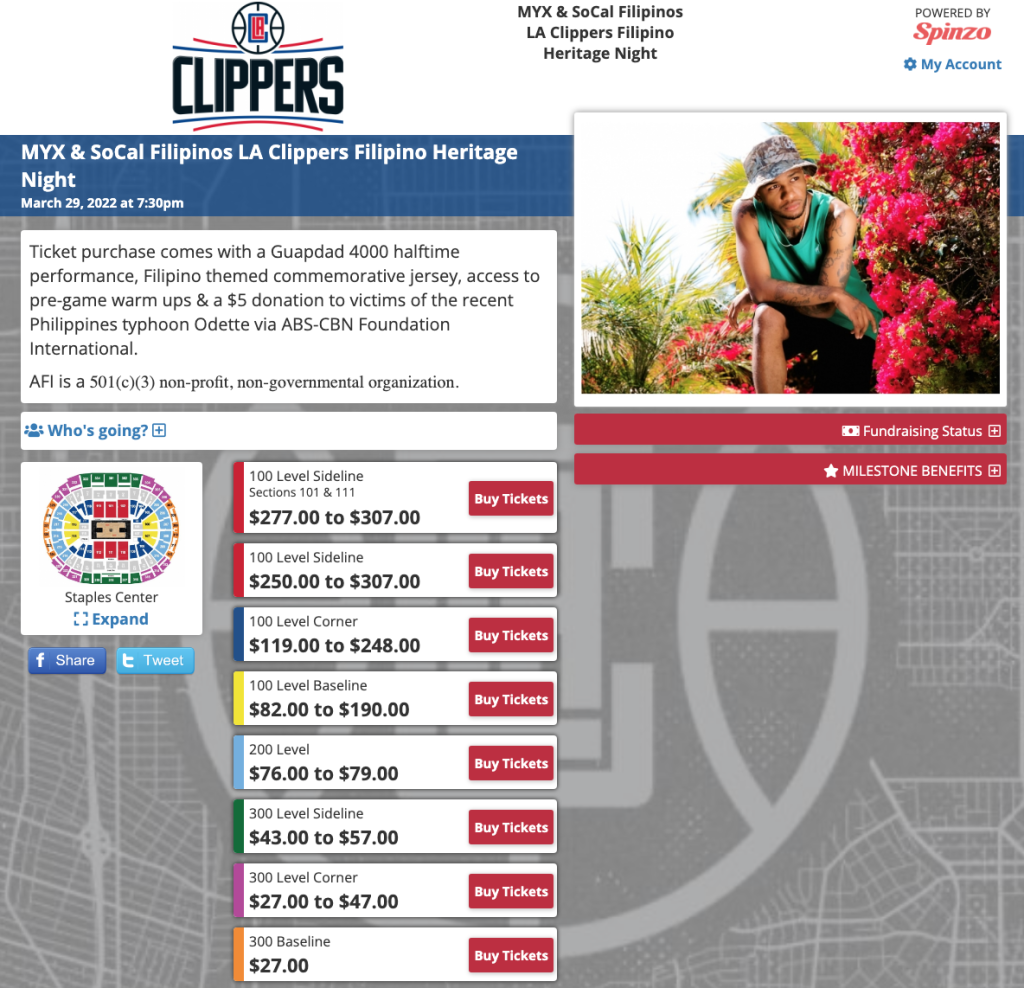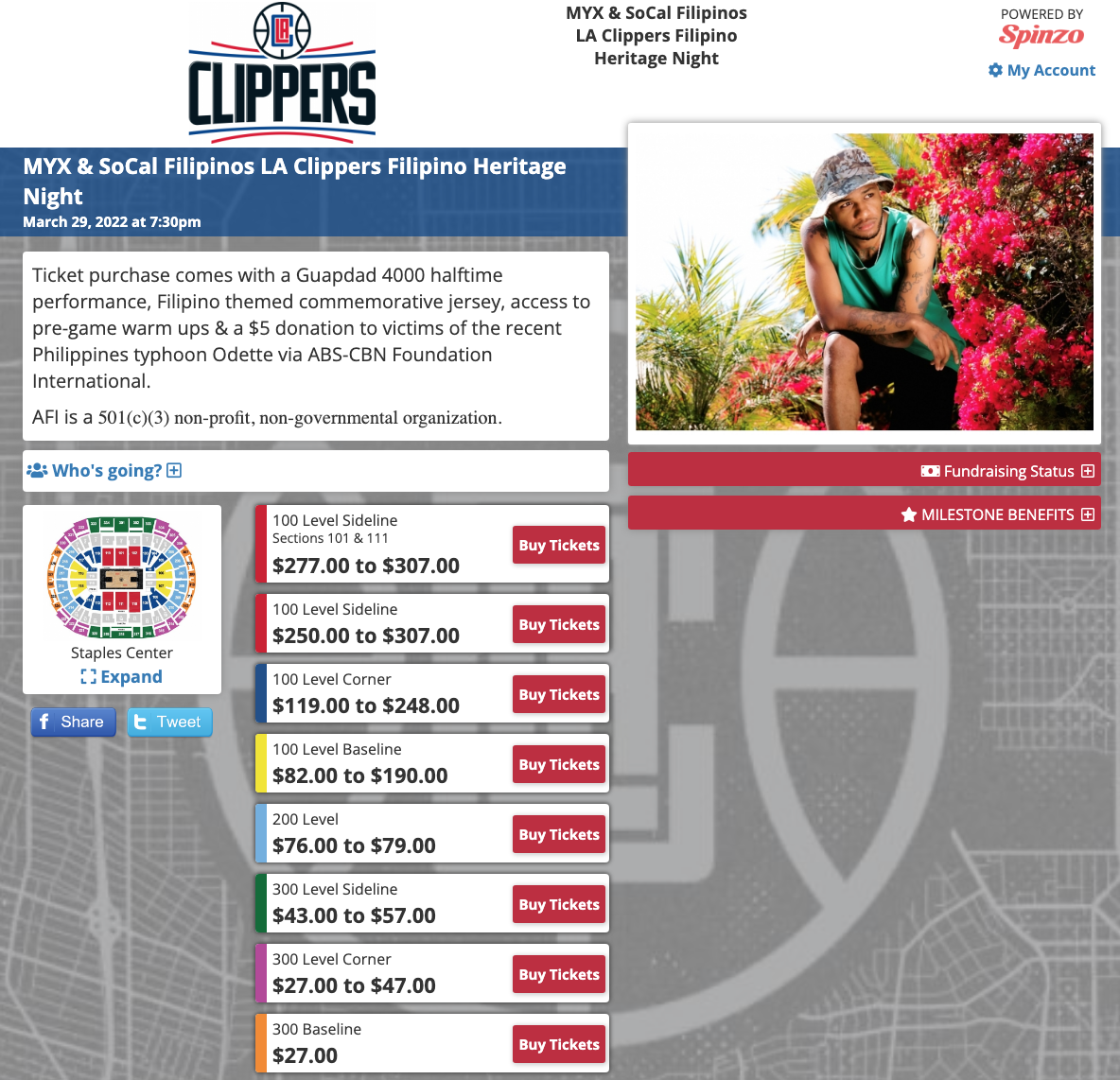 Details of where to pick up your jersey will be emailed prior to the game. Only tickets purchased on this special MYX link HERE will receive jersey and will not include 3rd party sites.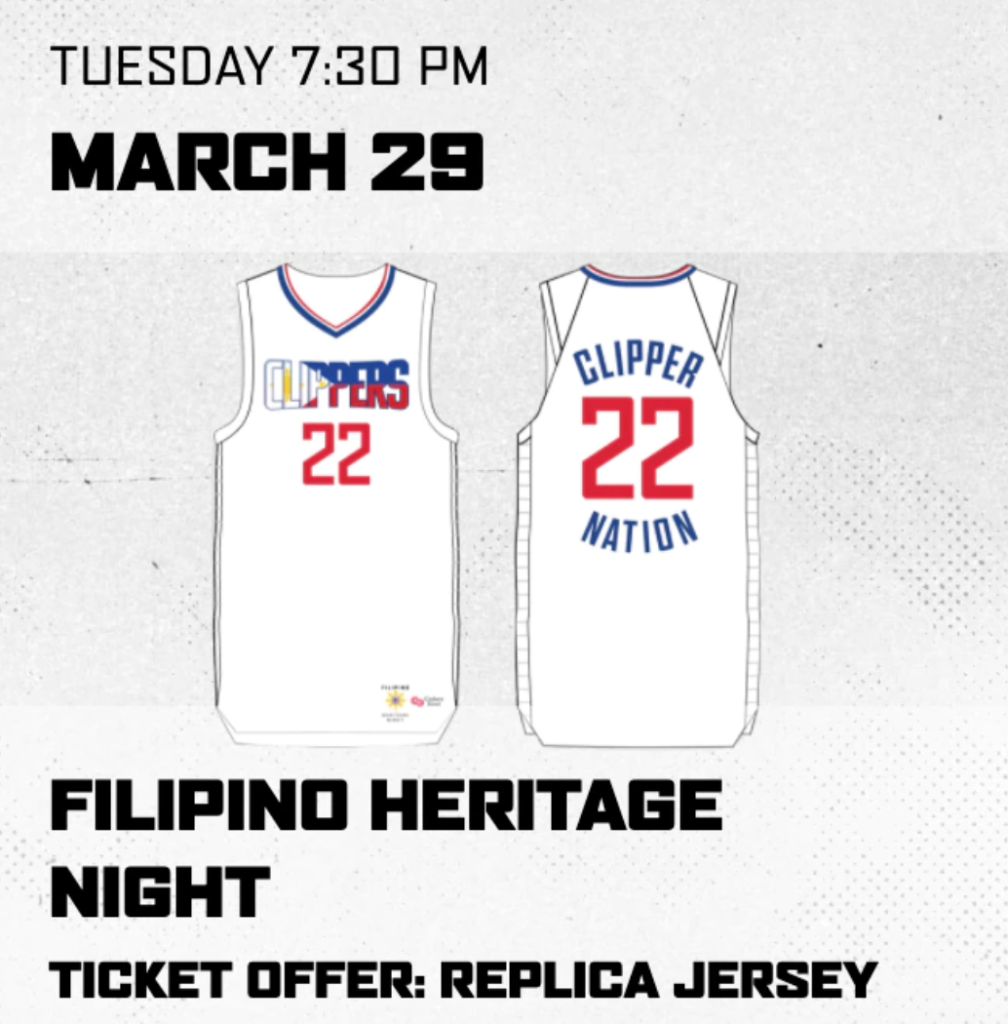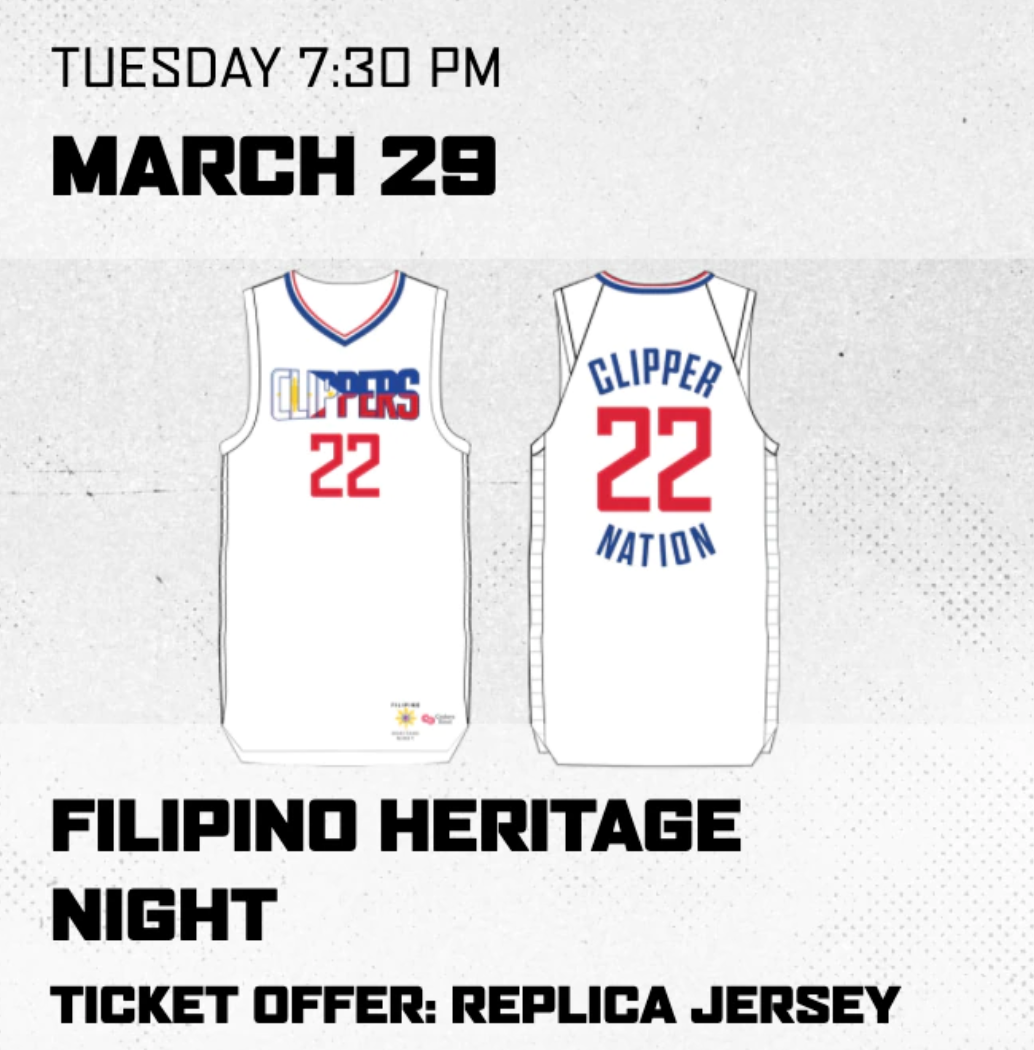 Jersey Pickup:
- Redemption table will be outside Aisle 24 starting at 5:30PM
- Everyone picking up will need to bring proof of ticket on the FILIPINO HERITAGE. NIGHT group sales link, you name will be checked against a list of those that purchased from the link. .
- The jerseys are first come first serve while supplies last and the table will be available until the start of the 4th quarter so get there early!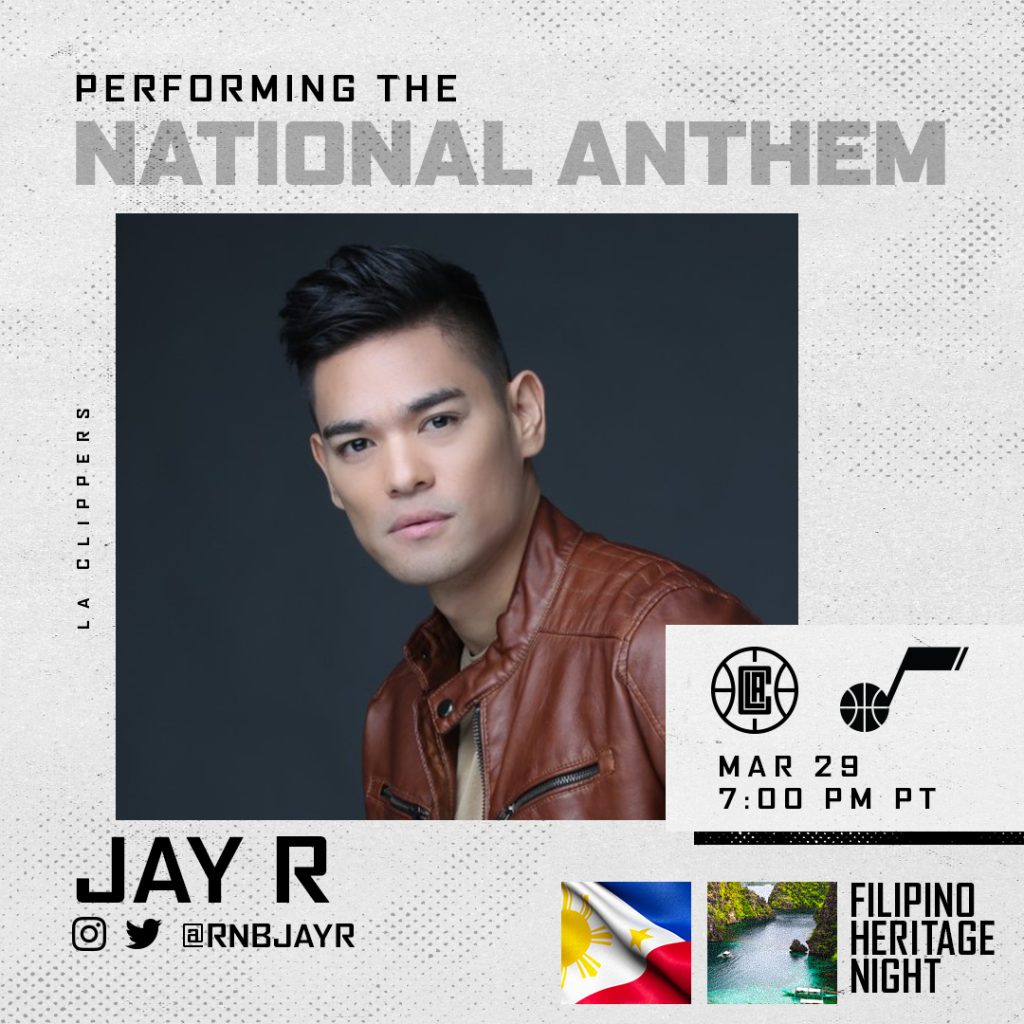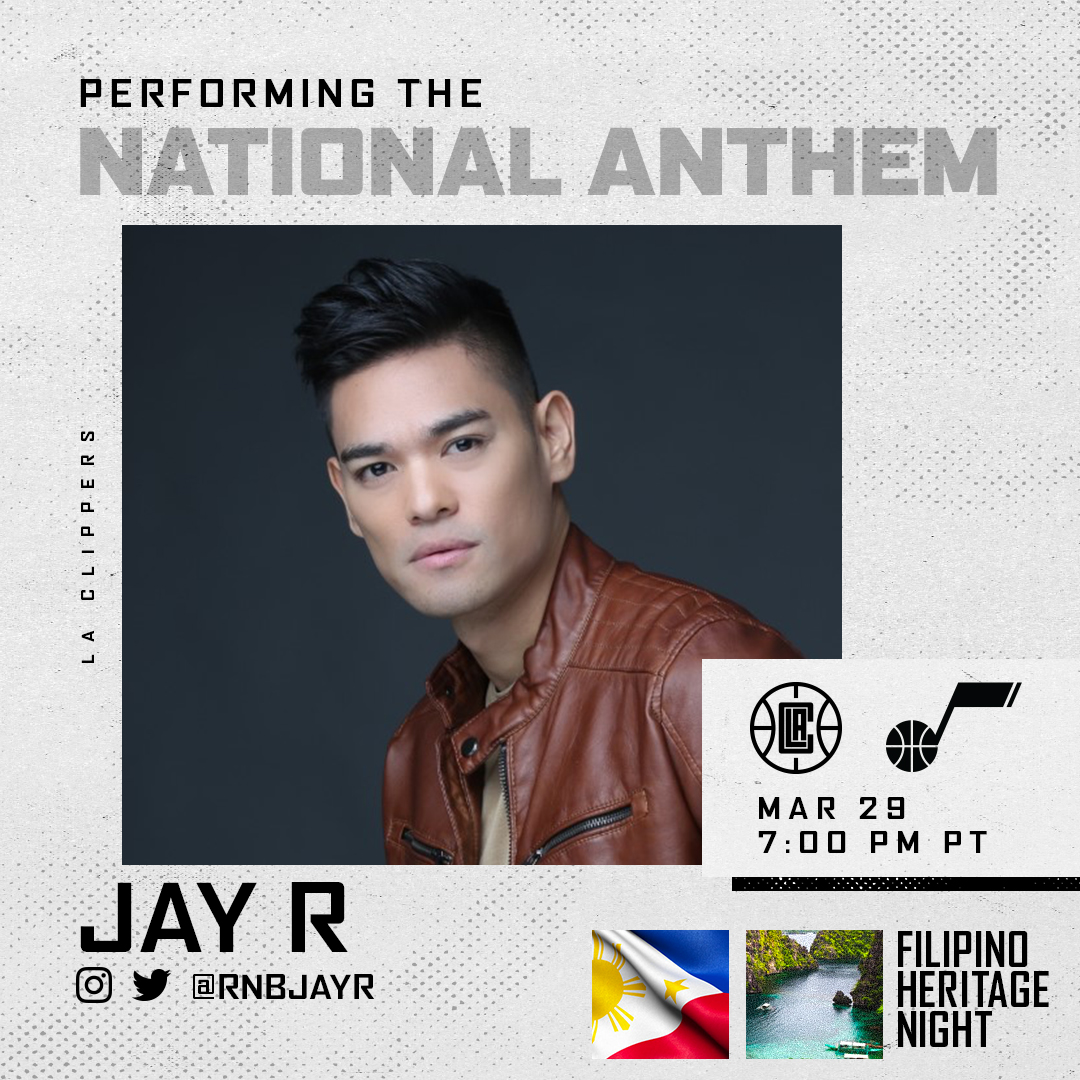 COVID-19 Related Guidelines:
In accordance with the Los Angeles County Department of Public Health order (effective September 20, 2021) all individuals 2 and older must be fully vaccinated against COVID-19 or have proof of a negative COVID-19 test conducted within 48 hours before event start time to enter Staples Center. To ensure a COVID-safe event and compliance with LA County and state guidance, vaccination cards or negative COVID test results will be verified as guests enter the venue.
All guests ages 2 and over are required to present either proof of full vaccination (two weeks after your final dose) or a negative COVID-19 test within 48 hours of the event date. A photo ID matching the vaccination or negative test record is required for all ticketed guests. Remember, if you're not feeling well, please stay home!
The following are acceptable forms of proof of full vaccination:
Attendee's physical COVID-19 vaccination record (i.e. CDC-provided white vaccination card or WHO-provided yellow vaccination card);
OR a photo of attendee's vaccination card as a separate document
OR a photo of attendee's vaccine card stored on attendee's mobile device or electronic device;
OR documentation of the attendee's full vaccination status against COVID-19 from a healthcare provider (on a mobile app, paper document, digital wallet card).
Vaccination records must clearly show the name of the vaccinated attendee, type of COVID-
19 vaccines administered, and date(s) of each dose administered.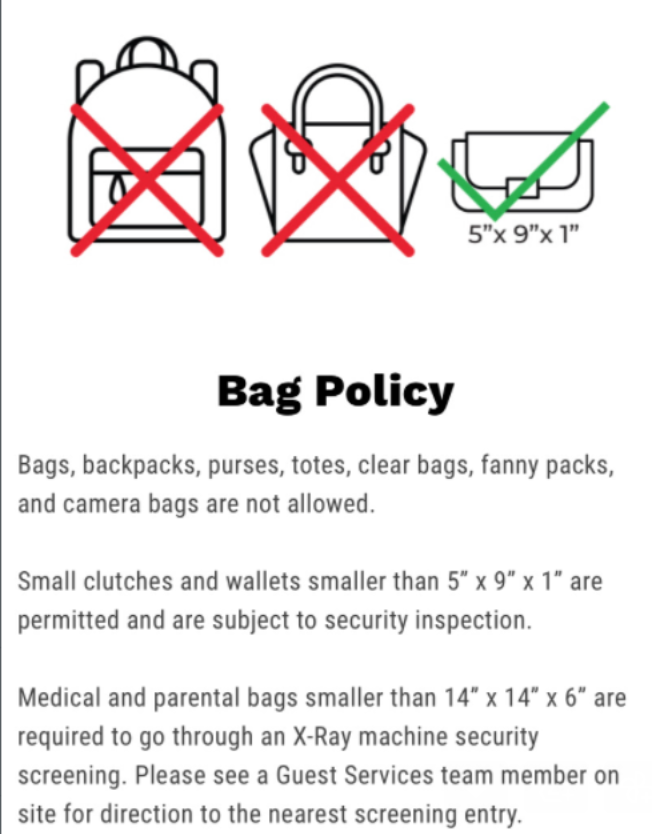 Security Procedures & Clear Bag Policy:
Bags, backpacks, purses, totes, clear bags, fanny packs, and camera bags are not allowed. Small clutches and wallets smaller than 5" x 9" x 1" are permitted and are subject to security inspection.
Medical and parental bags smaller than 14" x 14" x 6" are required to go through an X-Ray
machine security screening. Please see a Guest Services team member on site for direction to
the nearest screening entry.
Watch Jordan Clarkson speak about his Filipino heritage below:
See videos of past LA Clippers Filipino Heritage Nights below, produced & talent booked by the MYX team:
Inigo Pascual 2019:
Manny Pacquiao, Apl.de.ap & JReySoul & more in January 2019:
Apl.de.ap. J Rey Soul & more in January 2018:
Get tix fo the 2022 LA Clippers Filipino Heritage vs. Utah Jazz on March 29 HERE.
This week's MYX News Hot List, for more visit: www.myx.global/myxnews.
MYX Music News: BGYO X BINI - P-pop groups BINI and BGYO teamed up for their first ever concert, "One Dream".
MYX Music News: New Releases - Marvel's latest film, "Shang-Chi and the Legend of the Ten Rings" features Guapdad4000, Saweetie, and NIKI for their soundtrack.
Musician Jeremy Passion is teaming up with Disney for "Reimagined Tomorrow".
Ben&Ben drops the music video for Upuan starring Donny Pangilinan and Belle Mariano.
MYX Entertainment: Nadine - Nadine is out with the new music of her song, "Intoxicated".
MYX Sports News: Filipino Night - The World Champion, Los Angeles Dodgers recently celebrated Pinoy pride with its annual Filipino Heritage Night. Jo Koy threw the first ceremonial pitch.
MYX Entertainment: PBB - PBB is looking for new housemates for their 10th season! Aspiring housemates can audition through kumu app.
88Rising just released the 2021 lineup of their festival. Who are you most excited to see? The event will take place November 6-7, 2021 in Pasadena. Filipinx artists who are part of the lineup include: Saweetie, Guapdad 4000, Beabadobee, Stephanie Poetri, and Ylona Garcia. Time to let the world know these amazing artists! Get tix here.
Let us know on Twitter tagging @MYXglobal #HITC.
Check out this week's MYX News Hot List below:
"It's a check!" Guap is back with a brand new music video with the boss, Rick Ross. Shot in Miami, directed by Chris Simmons. We hope to see a cameo at one of Guapdad's upcoming performances like Rolling Loud Festival LA in December with this new dope version. Stream the "How Many Remix" now alongside the new "1176" deluxe album on all streaming platforms. Also, don't forget to pick up the new "Chicken Adobo" apron alongside other Deluxe album merch, just in time for summer cookouts and Father's Day.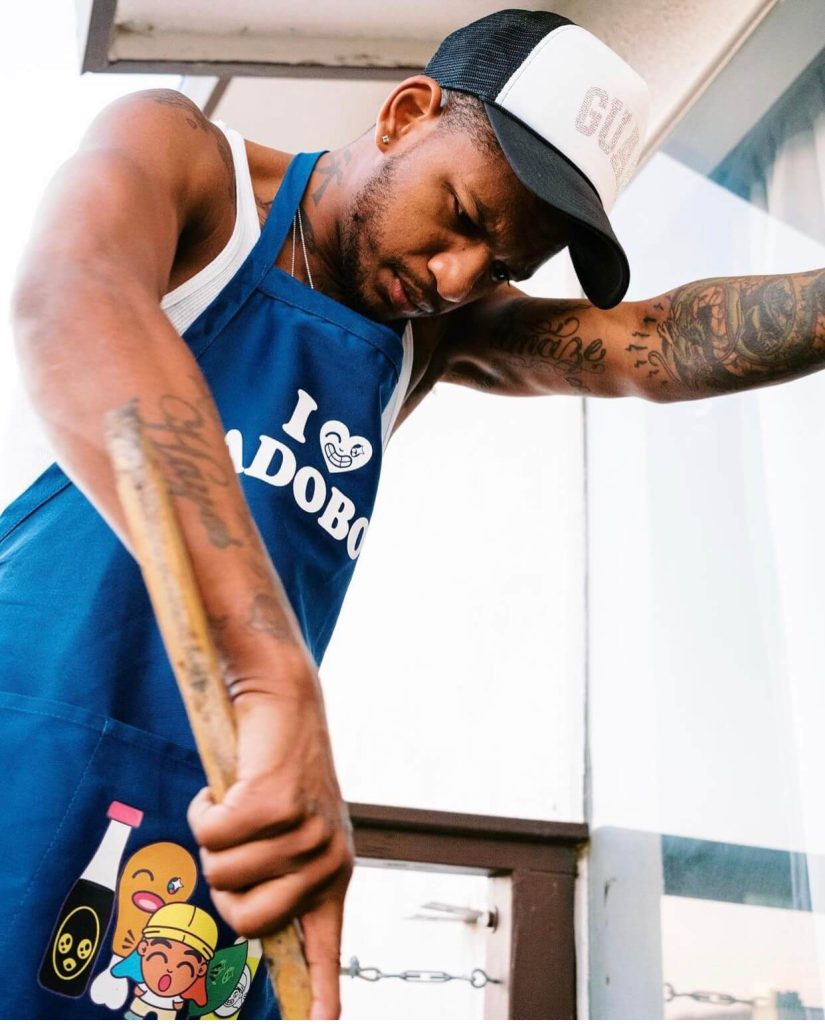 Shortly after the release of '1176', a collaborative album between Guapdad 4000 & !llmind, the two talents return with a Deluxe Edition that includes 6 additional tracks eager to come out from their archive. The hard-hitting beats & lyricism found on the '1176' (Deluxe Edition) complement both the original album and the prevailing chemistry within Guapdad's & !llmind's partnership. From the new tracks such as "Justin Bieber" to "Slumber Party", Guapdad showcases his energetic and viral enthusiasm while juxtaposing his innate ability to illustrate an even deeper side to his thoughts and emotions in tracks like "Swear To God'' and "Say It Ain't So". Highlighted in the Deluxe Edition is a prodigious artist appearance from rapper, entrepreneur and record executive mogul Rick Ross. Featured in the "How Many (Remix)", Rick Ross reminds hip-hop fans that he is still the 'The Boss' in today's rap game. The hype of this feature alongside more music from Guapdad 4000 & !llmind, will have fans excited in discovering a new side to '1176'.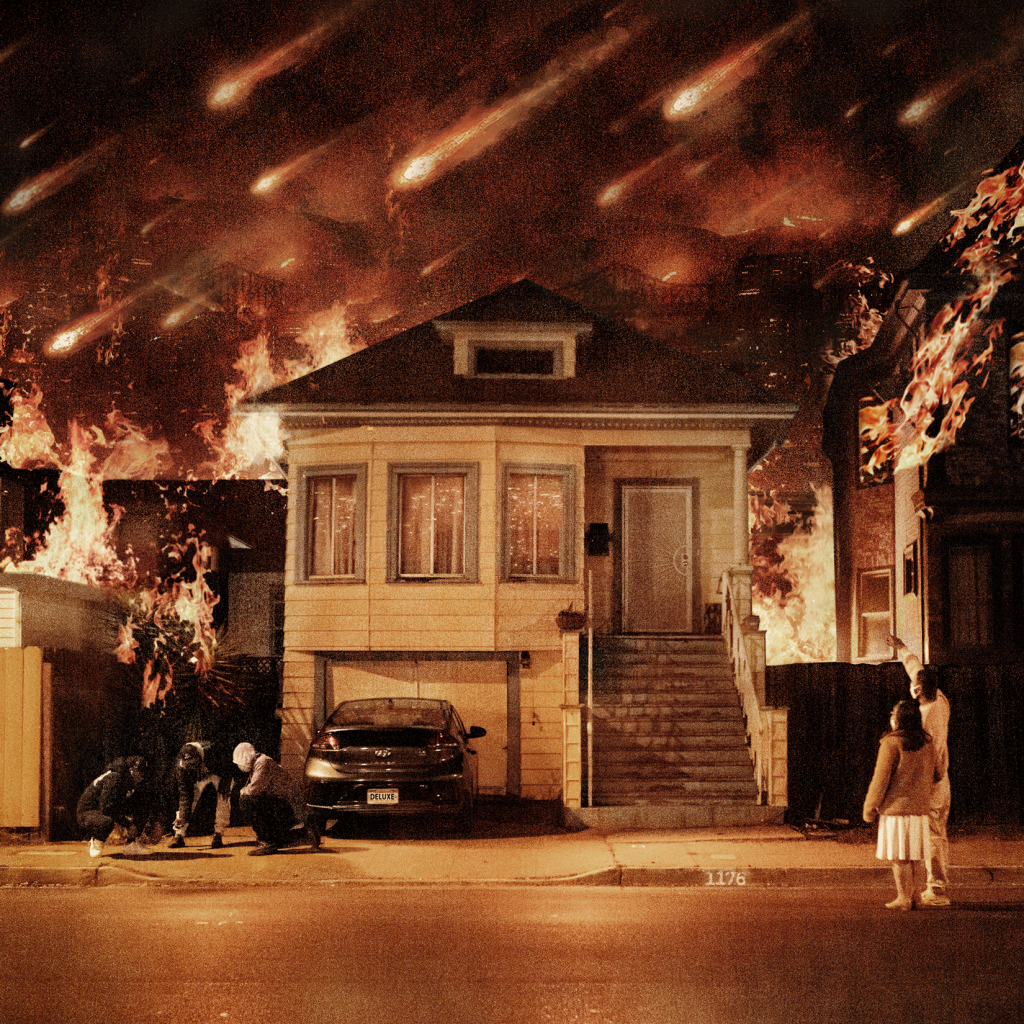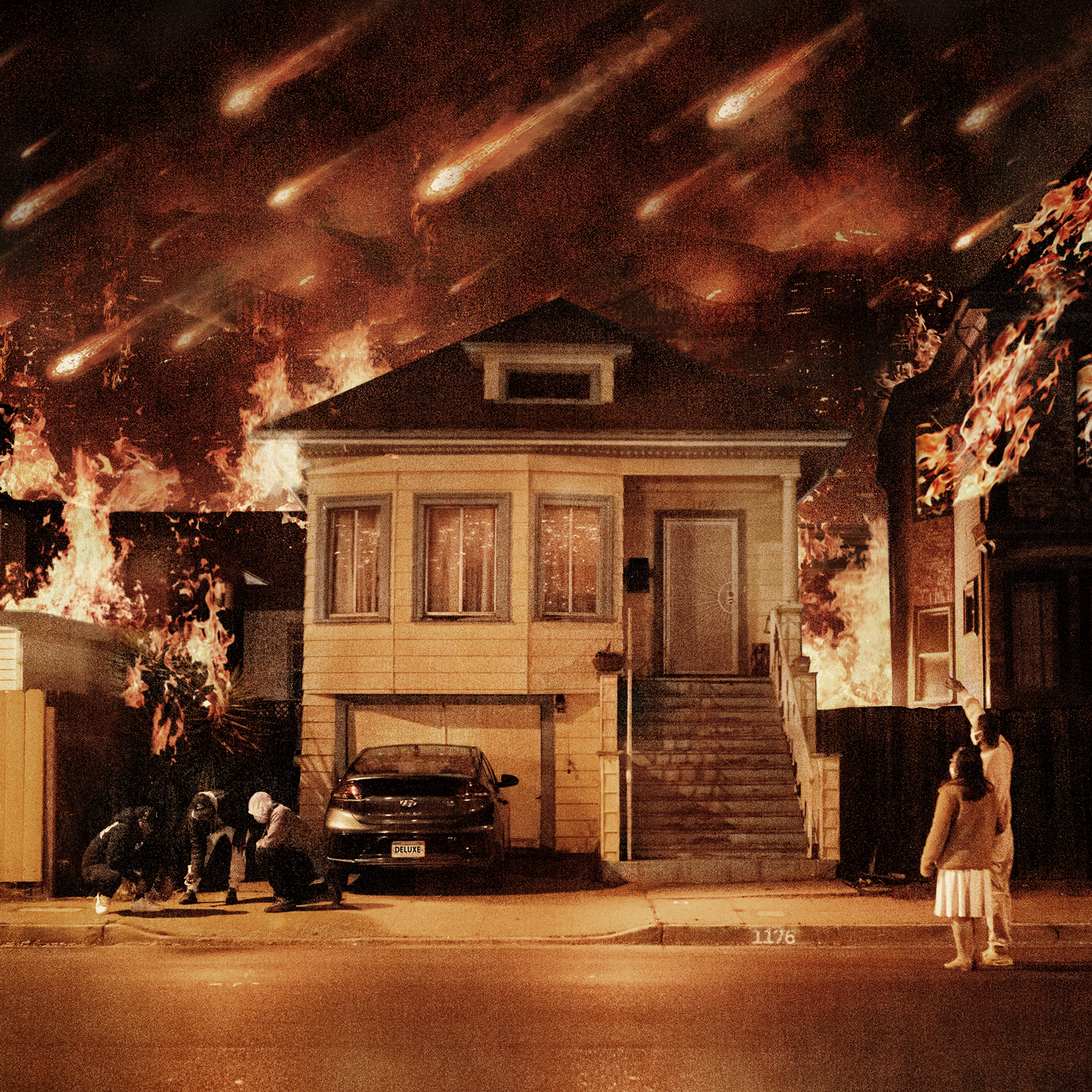 Featured photo courtesy of Paul Middleton & Guapdad's Instagram. Explicit music video below:
Watch the original music video below:
Also check out the winner of our #HowManyChallenge contest, Itz Julius, where he created his own verse and music video directed by Marlo Alvarado Custodio:
Rolling Loud just announced their December Cali show with hundreds of hip hop artists taking the stage for the 3 day festival.
Tickets go on sale starting 6/1 at 12P PDT for California. The Miami festival is currently on sale at rollingloud.com.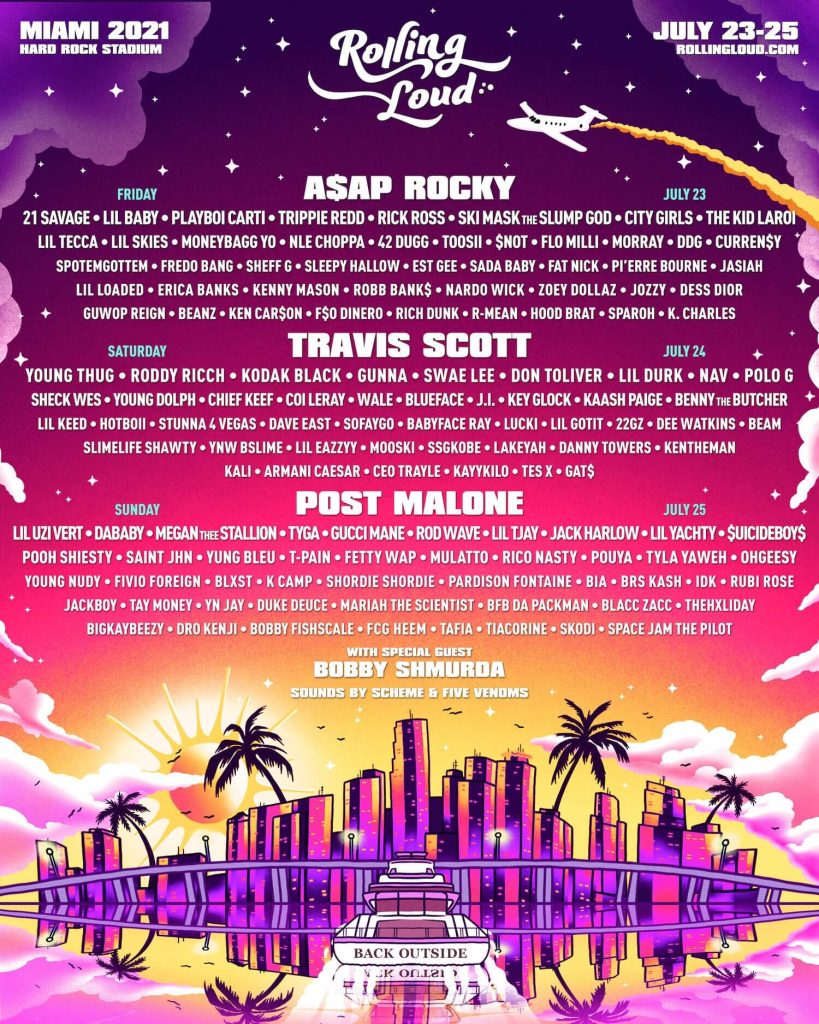 See highlights from the last Rolling Loud LA in 2019 below:
"Beckoning: A Playlist of AAPI Joy, Sorrow, Rage and Resistance" is an eclectic mix of heartwarming tunes, instrumentals and pointed social commentary from such veterans as Yoko Ono and Brothers Cazimero as well as emerging artists like Audrey Nuna and G Yamazawa. (Warriors of the Rainbow, photo by Carroll Parrott Blue, courtesy of Great Leap Archive)
Listen to the playlist here and view the full track list as well as some of the commentary from the community contributors below on their picks, view the full list here.
Us by Ruby Ibarra, featuring Rocky Rivera, Klassy, and Faith Santilla: This is one baaad sistah! She not only wrote and performed the rhymes, but managed to direct the song's video, too. In this harrowing time when Asian Americans are targets of violence and our women are murdered and remain nameless for days, I see this song and video as a needed statement. This is woman power, Pinay power, "don't mess with me" power. And in the video, I love how they seamlessly weaved tradition with the contemporary, with a passion. —Nobuko Miyamoto, songwriter, Great Leap/Smithsonian Folkways
Like a G6 by Far East Movement, featuring The Cataracs, DEV: I chose this song for a couple of reasons: Every time I heard it in clubs and on the radio I was filled with such pride that a group of Asian Americans had a hit record. Combine that with what Far East Movement has done for the culture and their continued support of Asian/Asian-American music, I knew they had to be on this playlist. Plus, the song is just fire! —Marisa Pizarro, SVP, A&R Def Jam, Universal Music Group
How You Like That by Blackpink: In general, this song captures how I feel about those who wish to bring us down. It represents how we can prevail over these current times as well as focus on the positives of our communities. —Theresa Kang, CEO, Blue Marble Pictures
Chicken Adobo by Guapdad 4000 and !llmind: GRAMMY-nominated Guapdad 4000 and GRAMMY-award winning producer !llmind team up to create "Chicken Adobo," which will be heard for generations to come. Released during the pandemic, the song not only shares a message of home-cooked, soul-filling love, but also helps raise awareness for chicken adobo, served at family-owned restaurants across the world to a growing multicultural audience. The duo's 1176album represents the new MYXed generation that celebrates diversity and similarities at a time that we need it the most. —Roslynn Alba Cobarrubias, global head of talent, MYX Global, ABS-CBN; founder, ROS. Marketing
The Kiss of Venus (Paul McCartney) by Dominic Fike: Dominic reimagines a McCartney recording, effortlessly shifting the original focus of astrology to shedding light on current affairs. His infectious rendition compels the listener to ponder on various narratives set by the news. He vocalizes, "Have you read the Paper? People talking about which side they're taking... what's your take on it?" In a world where people clamor to any given narrative, I love the idea of questioning the status quo and forming your own opinions. —Byron Atienza, VP, global creative, Capitol Music Group
Somewhere Over the Rainbow-What a Wonderful World by Israel Kamakawiwoʻole: The song's opening dedication to slack-key legend Gabby Pahinui always tugged at my heart. Even before I knew who "Gabby" was, I was moved by how the artist pays tribute to someone of obvious personal significance to him. Then there's the `ukulele—it makes two familiar songs sound completely unique. Finally, Iz's voice and pronunciations remind me of my family in Hawaiʻi and my dad—a certain lilt that says, comfort and home. This is the sound of gratitude, longing and hope.—Lisa Sasaki, interim director, Smithsonian American Women's History Museum
To view the full playlist hand-picked by Traktivist, visit the @pinterest app or website, click on the "Today" tab at the top & "Celebrate with Music" ?? Among the featured playloat included artists from the Filipino community:
Yeek @imyeek
Tim Atlas @timothyatlas
Kiyomi @officialkiyomi
Peach Tree Rascals @peachtreerascal
Sweater Beats @sweaterbeats
Mark Redito @markredito
Shawn Wasabi @shawnwasabi
Ruby Ibarra @rubyibarra
Guapdad 4000 @guapdad4000
P-Lo @p_lo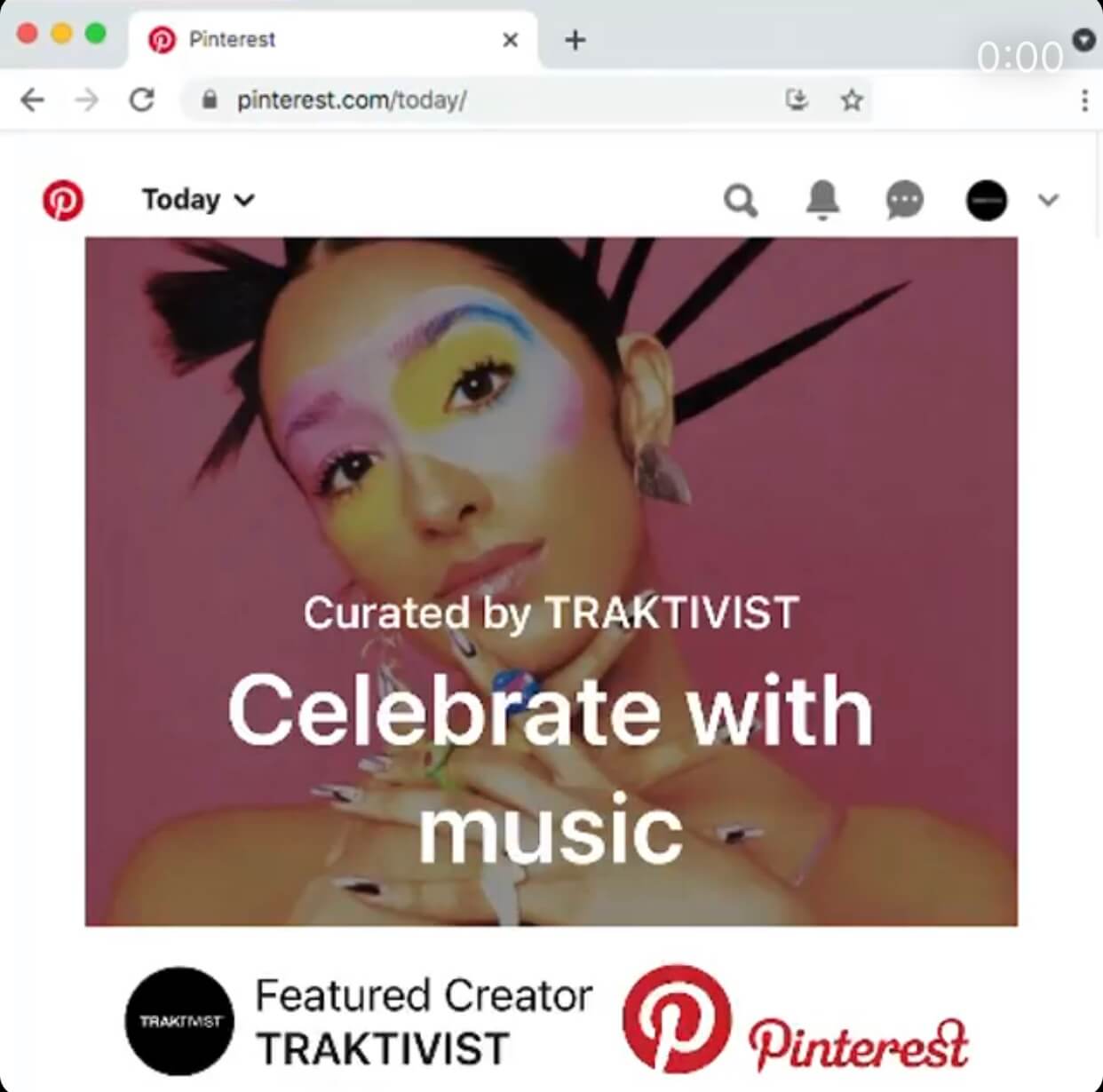 @Guapdad4000 has chosen @nelita_v (Nelita Villezon) as the Lola Appreciation Day contest winner after she posted her touching story about her Lola that she was named after!

Guapdad enjoyed the flowers that were given to the Lolas (grandmas) across the world using #mahalkitalola, on the day his new album "1176" was released, which was named after the house he grew up in West Oakland with his own Lola.
Nelita will appear in a TV commercial that will air on @MYXGlobal & TFC. Raised in Los Angeles, Nelita is a multi-ethnic actress, martial arts expert/ weapons specialist, and lifestyle content creator. She was trained by her father Erwin Villezon, a Filipino martial artist and student under Dan Inosanto. She is trained in several styles including Eskrima, Jeet Kune Do, Muay Thai, Tae Kwon Do, Wushu, Northern Shaolin, and many more styles. 

She uses her platform to share her passion for life, movement, and diversity around the world. Nelita is living out her goals and sharing her passion for overall well being, and her culture through her signature branded VIEBRANT lifestyle.⠀

Stay tuned for a full interview with Nelita coming to MYX & Asian Journal. You can watch her winning entry below:
MYX Featured Influencer, Princess Mae, is one of the most known Filipina fashion & beauty influencers of this generation, with over 4M+ social media followers on Instagram, YouTube, Twitter & TikTok. Born in the Philippines, currently living in Hawai'i, you've laughed with her funny commentary on her brother Bretman Rock YouTube channel and have gotten to learn more about her on their hit MTV reality show "MTV Following: Bretman Rock." Binge-watch the season at www.myx.global/bretman-rock-mtv ICYMI.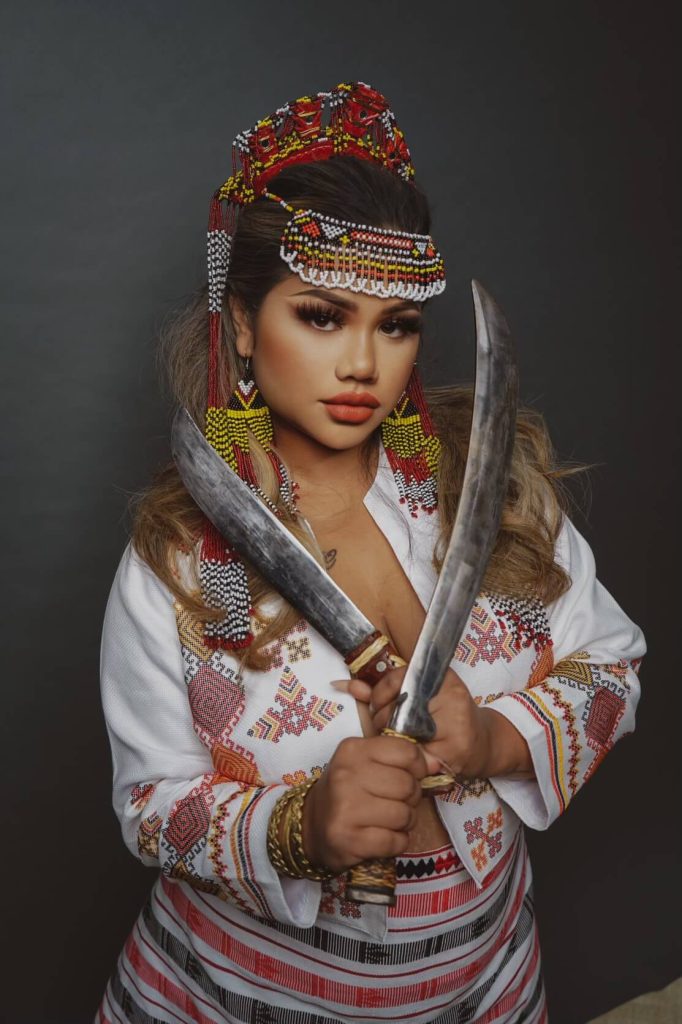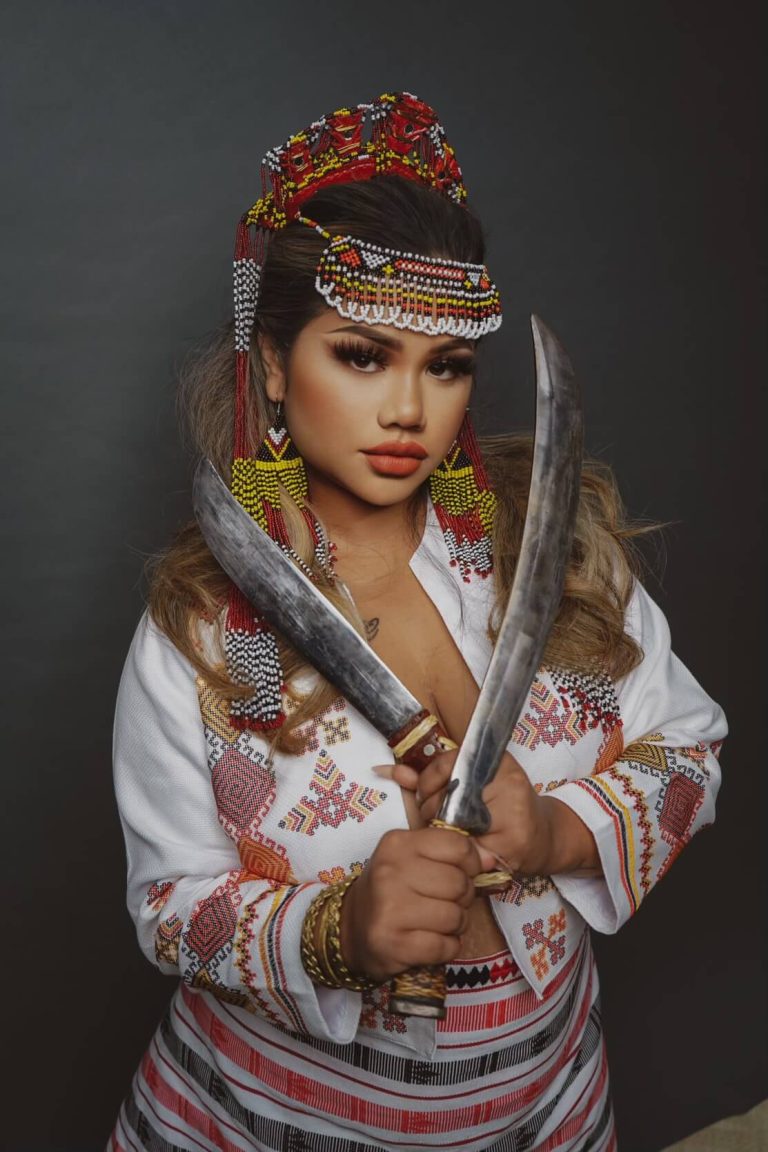 We sat down with Princess Mae at her Pinay Magazine billboard shoot in Hawai'i, and dove in to get to know her better as the business woman, influencer, mom, and sister. Watch the exclusive BTS video at her Pinay Magazine LA & NYC Timesquare music video shoot, shot & edited by Sharvis Ortega of Hawaii's Finest Media.
What was it like being born in the Philippines and then moving to Hawai'i? What's your favorite part about growing up here.
I was born in Cagayan, in Sanchez Mira. I came here [Hawai'i] when I was turning 2 years old with my mom and oldest brother, but we left Bretman. What I love growing up in Hawai'i it is so beautiful, take a look around - Hawai'i is just paradise and I'm glad to be around here and the energy it gives.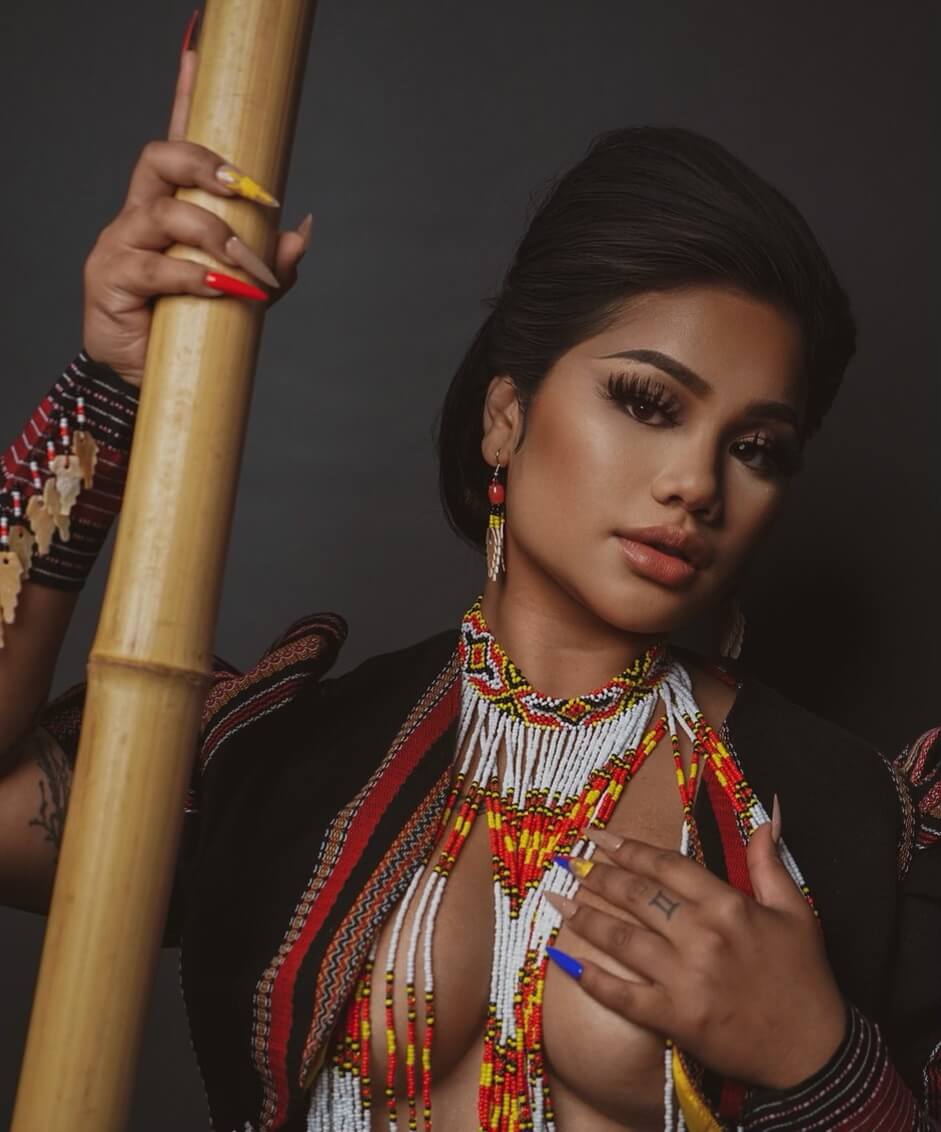 What are some of the highs and lows in your household growing up?One of the hardest things I dealt with growing up was not being able to have my father. In the beginning, everything was very humble. When we came here from the Philippines, we lived in a garage in a cardboard box. Being 2 years old, other people had to watch me while my mom was working. It was hard but taught me a lot of things. I'm thankful for what I went through when I was younger because it made me the strong woman I am today.
Were you ever nervous about a scene being filmed or anything after the fact?
One of the hardest things about the show was coming to the show because I'd be running late. I have two kids and it's hard to stay on track. I felt very nervous about zip-lining and working out with my brother. It was the first time I was on a show, we do the Youtube thing and it's fun, but we were showing the world who we really are. I hope when you watch, you get to know me, my brother, and my family more.
Being a mom for the first time, did it make you realize how hard it was for your mom raising 3 kids on her own. What's a piece of advice she's given you?
Before my daughter, I was pretty rebellious. Then having Cleo in my life, it was a blessing & beauty in disguise. I was rushing my life and wanting to grow up so fast, but now I'm growing up with her [Cleo] and learning. I understood so many things now, like just wanting her to be a child. When my mom said 'focus on school, focus on this,' you'll get to do other things later on and I get it more now as a new mom.
Having Cleo slowed down my life in a good way. It helped me think about my decision-making, my patience, and how to love myself more. She taught me to be very strong. My mom is also very strong, raising us, working 3 jobs, while still helping me a lot in raising Cleo. She has me, she has my mom, and Bretman. She's living her best life, everyone loves her.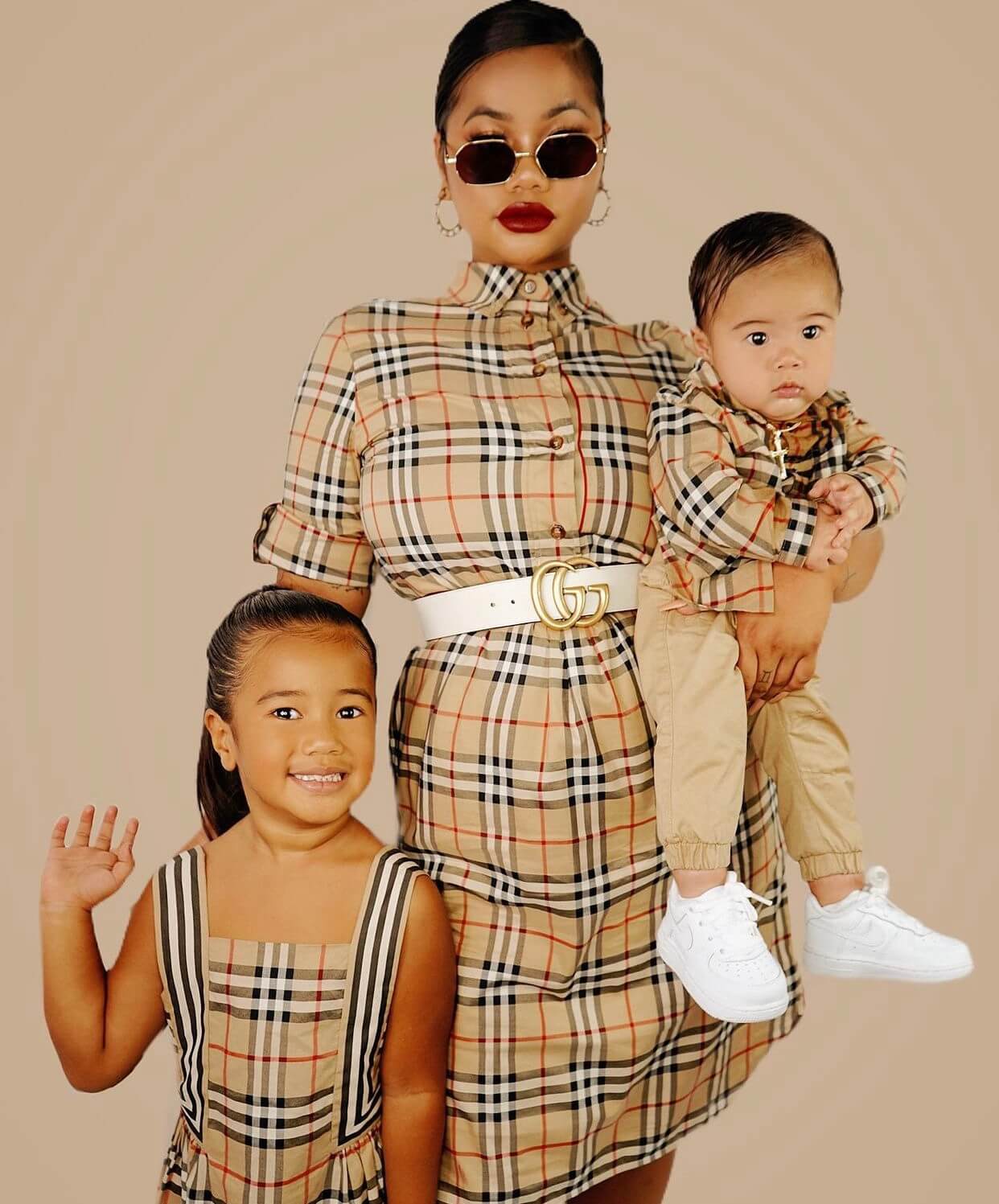 How is it different having your son and your second child as well?
Having Ezekiel in my life, it hasn't changed anything. I think I'm more of a girly girl mom and I was like, 'what do I do?' But he's my emotional child. Like I said, Cleo is living her best life but Ezekiel is emotional in a good way.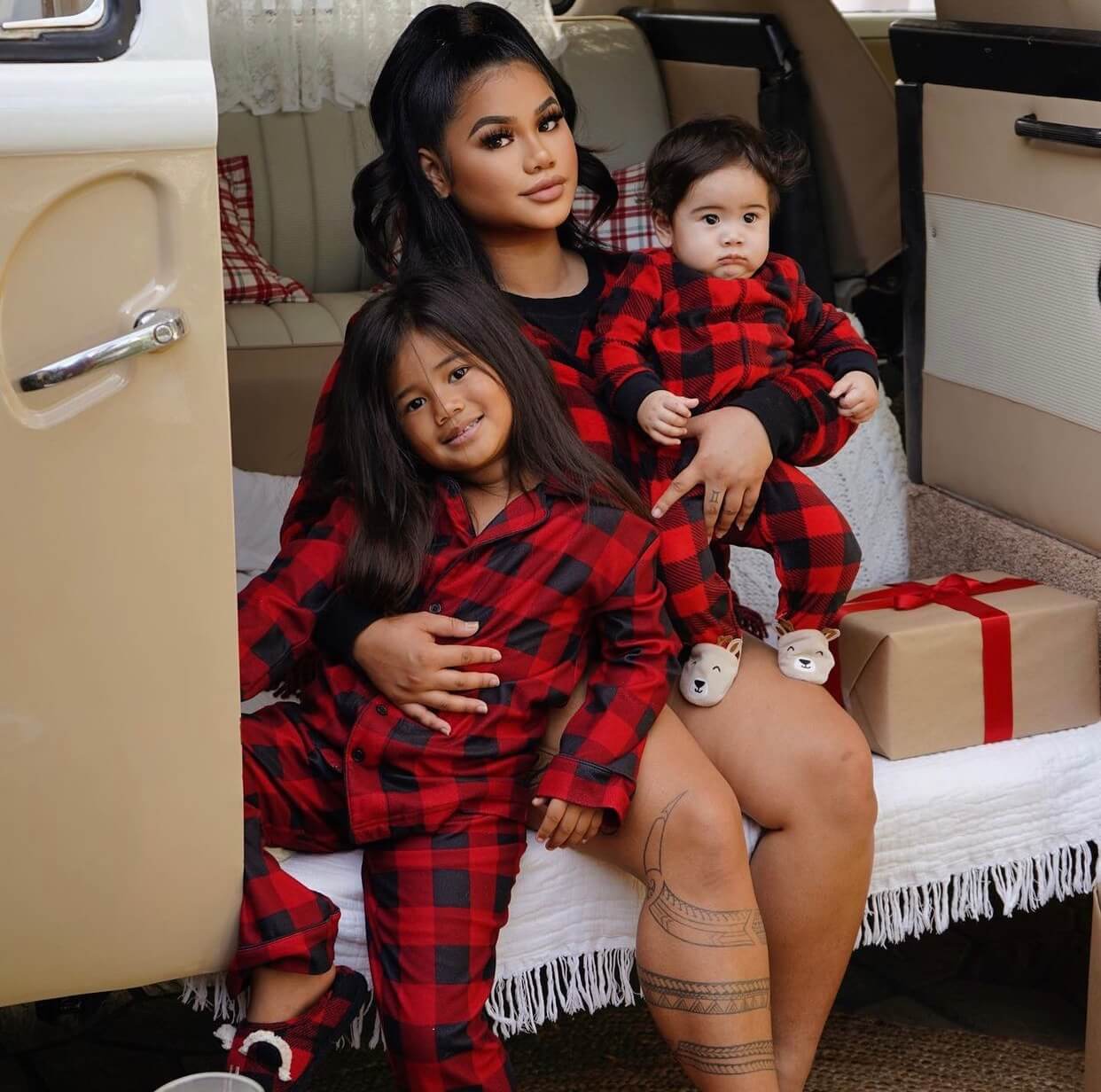 Can you talk about some memorable moments in your career?
A few things that are most memorable in my career is that first, I'm blessed with this whole career. Being 20 years old and making money by doing what I love and being me is an honor. I feel it was meant for me, growing up we never really had anything. Growing up, I never thought I'd work with companies I buy from like SavagexFenty and Fashion Nova, it's just a dream come true. And working with MTV, that was the ultimate dream and we manifested that we'd always be on a reality TV show. Living our biggest dreams while being in America, my mom worked hard and how we can all do what we love.
Lastly, having these fans and they're everything to me. That's who I'm doing it for. Even if they're not family, we're family.
What does "Making it in America" mean to you?
"Making it in America" means to me, is being able to provide for my kids and myself, and doing what I love to do. Also, being around my family who's doing the same thing and living life.
In the 'Meet the Cast' episode you brought over Jollibee.Why is it always important to showcase the Filipino culture in your content?
When we found out Jollibee was going to be here in Hawai'i, I stood in a line to get it. I was just waiting to get a C2, C3, and a bucket. Jollibee is classic and bomb ASF!
Speaking of food, you have a special on Mama Merces food truck is lechon belly and fried chicken. Have you learned any of your mom's recipes?
The truth is, I wanted the lechon belly and pinakbet. But my mom said that's her special. We were fighting over this. I learned the fried chicken recipe, but not the lechon belly. My oldest brother who owns Mama Merces, is patient with my momm and she throws down, which he learned from. When it comes to recipes, she doesn't like slow people. She wants to teach us, but there's definitely critiques. But just her being there for us, and teaching it to me, I appreciate every second with her.
Do you have a special message for all your fans where they feel represented by seeing you?
I just want to say thank you for all my fans. Like what my brother said in an episode, "I couldn't afford anything, but my dreams," is so true for all of us. We dreamed big and it came true. Now, that's what I want to tell my fans - to always follow their dreams and never give up. Dream big.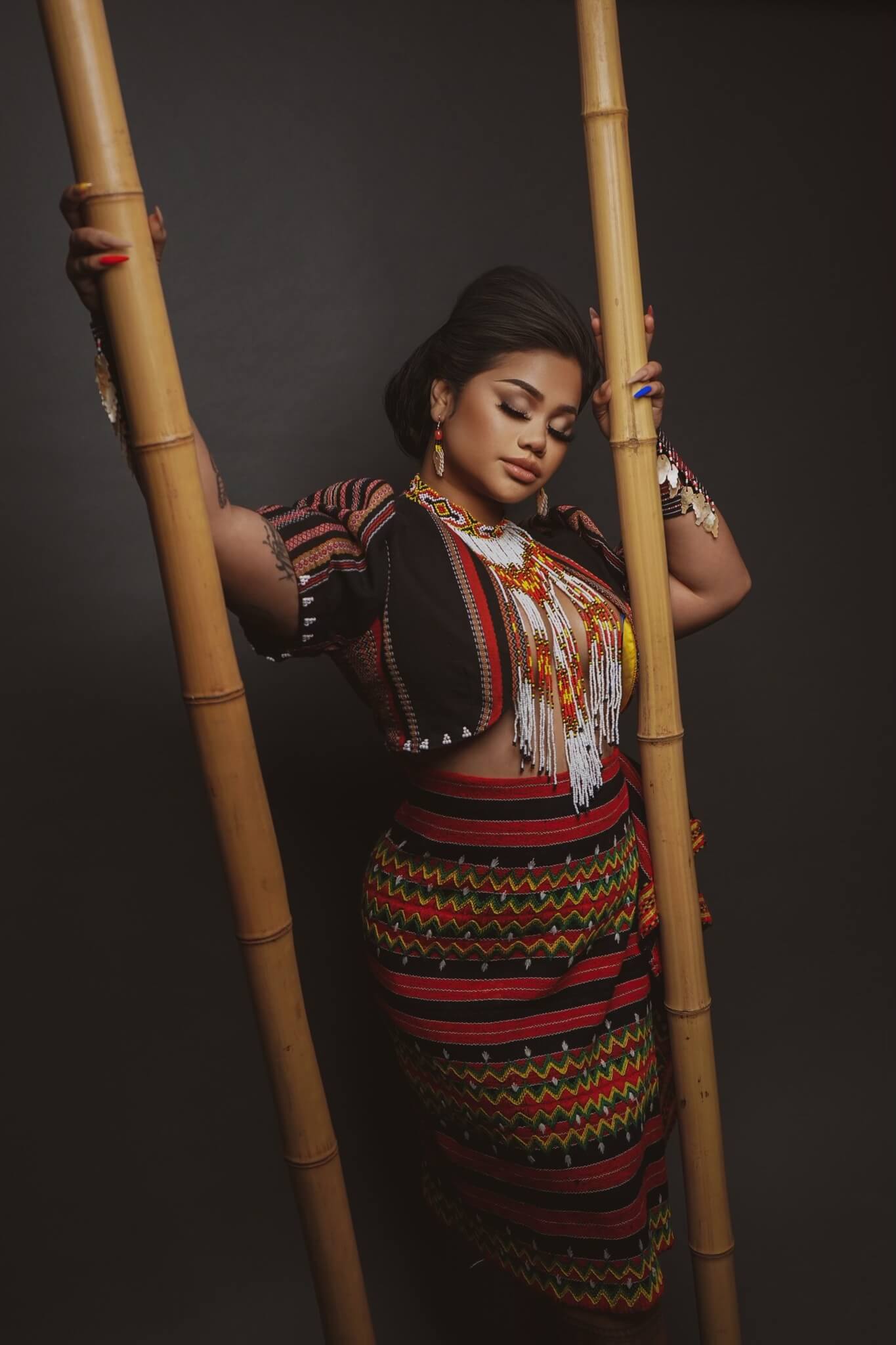 Here is a full list of the pieces she wore in the shoot, styled by Daily Malong founder, Lydia.
Accessories (necklaces, earrings, bracelets): School of Living Tradition, Lake Sebu through Nanay Myrna Pula, Kinwa Etnika from Tabuk through Aunty Florence Ao-wat
Skrit Wraps and Malongs: @ifugaonation in Ifugao through Manong Marlon Martin, Mabilong Weavers, Kalinga through Manang Ophel Bawer Addom, Maranao Collectibles
Tops: Kinwa Etnika, Tabuk through Aunty FLorence Ao-wat, Inabel Trench coat from Inabel Weavers Association, Ilocos Manobo Suyam Cardigan from Agusan Del Norte through Master Artist Margarita Abaquita and her students
Shoes and other styling props: Banig (Tepo) from Tabawan Island Tawi Tawi sourced through Kuya Alan Frylim
Payongs and shoes: from Cotabato City, Maguindanao through Farid Guinomla
To support the artist community of the Philippines and to learn more of their story and shop their beautiful pieces, visit www.dailymalong.com or follow them on IG at @dailymalong.
Hair & Make-Up:
@ready4WARR
@glamartistrybymelanie
About Princess Mae:
Princess Mae is a star and cast member of MTV's hit reality show, "Following Bretman Rock." She is one of the most beloved beauty & fashion influencers for always being her authentic self. She has over 4M+ social media followers from around the world on Instagram, YouTube, Twitter & TikTok, with partnership deals with top brands like SavagexFenty by Rihanna, Fashion Nova & Maven Beauty. Princess is the mother of 2, her adorable daughter Cleo, (who also has 1.2M Instagram followers & is a Nova Kids partner) and her son Ezekiel. She was born in the Philippines and raised in Hawaii, and is constantly traveling the country as a spokesperson or featured celebrity at events like Beautycon. Find her most recently featured as a Pinay Magazine Billboard cover girl, MYX Global "Featured Influencer" and when in Oahu, Hawaii – you can order the "Princess Mae Special" at her family's famous food truck, Mama Merce's Kitchen.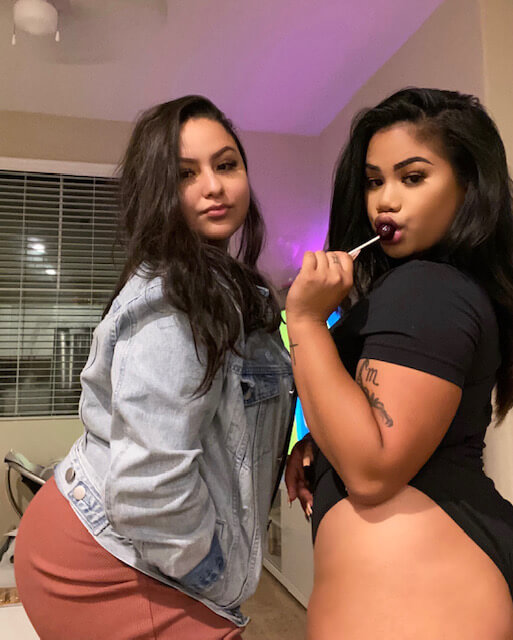 About Photographer Maria Pena: Maria Pena is an editorially published photographer. She is a first generation immigrant who resides in Texas but is known for her shoots throughout the country whether capturing celebrity portraits or high fashion editorials. She has worked with Princess Mae, Amber Diamond, Ethan Diamond, Vanessa Vasquez and as a BTS photographer for MTV's Following Bretman Rock show.
Find her on @mfpena_ on IG or on her website: www.mfpena.com.