Jo Koy has just announced that he inked two new specials with Netflix! This will be the famed Filipino-American comedian's fifth and sixth comedy special with the streaming platform powerhouse. He confirmed the announcement on his Instagram page: "Just inked a deal for 2 more specials exclusively for Netflix. Thank you to my amazing team (Arsonhouse- Joe Meloche / CAA-Matt Blake • Steve Smooke) and the @netflix family (Robbie • Joanne • Neal) for making this happen. Big love to all my fans out there. Without you none of this is possible. Brooklyn… get ready!"

The first Netflix exclusive will be taped during his performance Kings Theatre in Brooklyn on November 10 and 11. His most recent Netflix special, "Jo Koy: Live At The Los Angeles Forum," was filmed in the West Coast so we're excited to see him perform in front of an East Coast crowd!
Unwind from the week with Netflix with lots of laughs! Jo Koy is back with another Netflix special straight from Los Angeles with more jokes! With his fourth special, he tackles how to use tabos, the pandemic, fatherhood, living with sleep apnea, and of course stories about his mom.
If you remember, Jo Koy wasn't given the chance to film for Netflix six years ago but he kept on grinding to get to where he is now. You don't want to miss this as he talks about his other specials in context like why he chose to film in Hawai'i and the Philippines and spotlight the beauty of not only the islands, but also it's people.
This special premieres just after the release of his film, Easter Sunday. It depicts a Filipino who get together for the Easter Sunday holiday and try to hash out family quarrels.
Cover Photo Credit: Jo Koy Instagram
Do you have your favorite Filipino food? There may be a Latino food that's similar to it and may even have the same name. Jo Koy visits mitú, a digital media company that brings a Latino POV to mainstream entertainment to try Filipino dishes with host, Alejandro Perez. They swap dishes and try each other's version. Alejandro gives his feedback on Filipino dishes and Jo Koy with Latino dishes.
The two talk about the similarities and where the dishes are usually seen. They kick off with champorado which are very similar, while the polvoron and polvorones differ in texture and shape. Lastly, they try each culture's version of leche flan. The Filipino version of the flan didn't quite look like its usual, but more of a brûlée. The crossover between the two cultures just shows how connected we are. Check out the full video below!
Cover Photo Credit: we are mitú
This weekend, Easter Sunday debuted for the first time to the public but the red carpet premiere at the TCL Chinese Theater brought out some of your favorite Filipino creatives in entertainment. Check out who showed up and came out to this historical premiere for Jo Koy 's first major theater release.
The feel good comedy hits home with many Filipino families although some of its portrayal of life in the States is heightened for comedic purposes. In this love letter to the Filipino-American community, stand-up comedy sensation Jo Koy stars as a man returning home for an Easter celebration with his riotous, bickering, eating, drinking, laughing, and loving family. 
Friends and family showed their support of the film especially those known in the Filipino community. Members of the Jabbawockeez came out to celebrate like Rynan Paguio, Joe Larot, Phi Nguyen but also professional ballroom dancer, Cheryl Burke. Others who came to be part of the historic moment are Timothy Granaderos, Anna Maria Perez de Tagle Kline, Patrick Starr, Paris Berelc, Ginger Gonzaga, Siena Agudong, and The Filharmonic among many more. The movie is about family and although there might not always be a blood relation, Filipinos always support each other.
Make sure to catch Easter Sunday now playing.
Cover Photo Credit: Sthanlee Mirador
Jo Koy is making his return to the Philippines this August! Live Nation announced that the Filipino-American comedian will be taking his "Funny is Funny World Tour" to the Mall of Asia Arena on August 31st.
Ticket prices range from, 1750 PHP to 8,000 PHP and will be available for presale starting Monday, June 13 before going on sale officially on June 14. Tickets can be purchased here.
Not only will Jo Koy be returning to the Philippines this August, but his movie will also hit theaters during the same month! Easter Sunday is slated to hit the big screen this summer on August 5th!
Cover Photo Courtesy of Jo Koy's Instagram
P-Lo is gearing up for some summer fun as he hits the stage in San Francisco for the infamous 106.1 KMEL Summer Jam Concert. Roddy Rich and Wale are headlining the bill. Alongside P-Lo, you can catch Vince Staples, Yung Bleu, Larry June, and Stunnaman rocking the stage.
P-Lo mentions in an Instagram post that this is a dream come true as a young artist growing up in the Bay Area of California. You can catch the show on July 16th at the Concord Pavillion. Check out ticket prices here.
More recently, P-Lo took the stage at Jo Koy's latest tour stop at the Chase Center in San Francisco to surprise a sold-out crowd with a performance of his hit "Put Me on Something" with the Jabbawockeez. Check out this on-stage point of view of one of the surprise performances below.
Cover Photo Courtesy of P-Lo Instagram
It's finally here! The highly anticipated trailer for Jo Koy's Filipino American Comedy movie Easter Sunday has just dropped and depicts every scenario you can think of when your Filipino family gathers for any big celebration. This is a significant move in Hollywood as this is the first studio film to center around a Filipino American family.
In this love letter to the Filipino-American community, stand-up comedy sensation Jo Koy stars as a man returning home for an Easter celebration with his riotous, bickering, eating, drinking, laughing, and loving family. The first look at Easter Sunday was given to Entertainment Weekly and fellow Filipino and Executive Editor Clarissa Cruz, who got to pen the story with some exclusives from Jo Koy.
In the Entertainment Weekly interview, Jo Koy shared the story of how the one and only Steven Spielberg helped get this film off the ground. After Spielberg watched Jo Koy's Netflix special Comin' In Hot, he was invited to Amblin, a film and television production company led by Spielberg. Jo Koy pitched the movie, and eight months later, they began to film in Vancouver.
Easter Sunday features an all-star comedic cast that includes Jimmy O. Yang (Silicon Valley series), Tia Carrere (True Lies, Wayne's World films), Brandon Wardell (Curb Your Enthusiasm series), Tony nominee Eva Noblezada (Broadway's Hadestown), Lydia Gaston (Broadway's The King and I), Asif Ali (WandaVision), Rodney To (Parks and Recreation series), Eugene Cordero (The Good Place series), Jay Chandrasekhar (I Love You, Man), Former MYX Host Joey Guila (The Fabulous Filipino Brothers), Tiffany Haddish (Girls Trip) and Lou Diamond Phillips (Courage Under Fire).
Check out the Easter Sunday Trailer below, and make sure to catch the movie only in theaters this summer on August 5th!
Cover Photo Courtesy of Easter Sunday Facebook
It's Asian Pacific American Heritage Month and Goldhouse is kicking it off with their A100 list, the definitive honor that recognizes the 100 APIs who have most significantly impacted American culture and society in the last year. This year 11 Filipinos made it on this prestigious list alongside some amazing Asian and Pacific Islander trailblazers who are at the forefront of this "New Gold Age."
The honorees are selected across industry categories and are voted on through a rigorous and comprehensive process with dozens of the nation's top API nonprofit organizations, a panel of multicultural icons (including actress-singer Lea Salonga, General Atlantic Vice Chairman Ajay Banga, Panda Express Co-CEOs Andrew and Peggy Cherng, actor and activist Daniel Dae Kim, GLAAD CEO Sarah Kate Ellis, and Olympian Apolo Anton Ohno, among others), and hundreds of Gold House members who are each at the apex of their respective industries.
For the first time, Goldhouse will be celebrating the honorees in person at the inaugural Gold Gala on May 21st, 2022 in collaboration with Meta and Procter & Gamble. Stay tuned for that event recap on MYX, but for now, check out the full A100 list here and see which Filipinos made it on the list below.
Filipinos on the A100 List:
Bretman Rock
Jalen Green
Bella Poarch
Jordan Clarkson
Jo Koy
Hailee Steinfeld
Olivia Rodirgo
Rachell Rae Hofstetter (Valkyrae)
Bruno Mars (Via Silk Sonic)
Lee Kiefer
Maria Angelita Ressa
Sarah Burke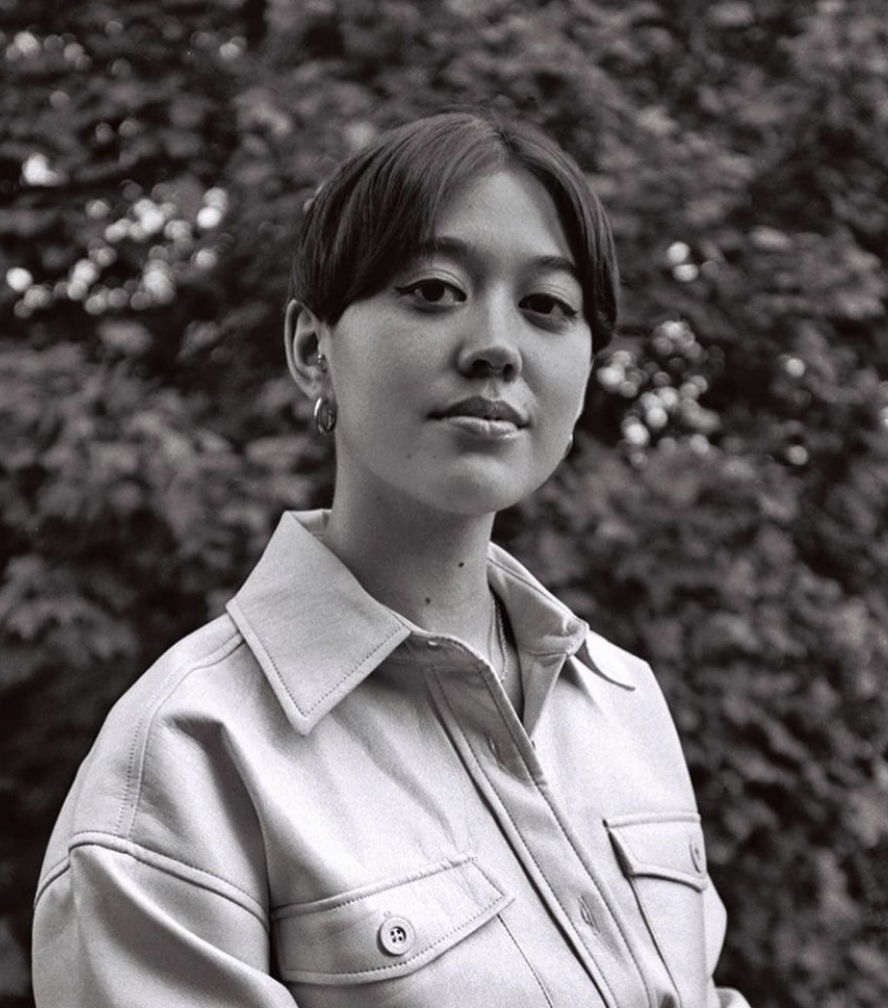 About Gold House
Gold House is the leading Asian and Pacific Islander (API) changemaker community, fighting together for socioeconomic equity. Through a suite of innovative programs and platforms, the organization unites, invests in, and promotes API creatives and companies. To learn more, visit www.goldhouse.org or follow @GoldHouseCo on Instagram, Facebook, Twitter, and LinkedIn.
It looks like Jo Koy has found the actor to play his son in the upcoming ABC pilot sitcom, Josep. Deadline announced that Fil-Am actor Kaden Alejandro will be playing Miles, the son of Jo and Cheryl.
Miles is the most adjusted in the family with his parent's divorce. Unfortunately, he doesn't have much interest in knowing about his Filipino culture. He's grown accustomed to the Americanized lifestyle like preferring orange chicken to Filipino food, but Lola Lorna played by Mia Katigbak is ready to become a strong Filipino presence.
The young actor, Kaden Alejandro has also been on other sitcoms like Fox's 9-1-1: Lone Star, ABC's The Rookie and Peacock's Bel-Air. We can't wait to see his character and its development soon. We also can all agree that he has the hair for the role!
Also joining Kaden Alejandro are Kimee Balmilero, Tess Paras and Jason Rogel who are the latest additions to the series. They'll be playing Geraldine (Balmilero), Cheryl (Paras), and Will Lee (Rogel) as series regulars appearing alongside previously announced cast members.
Geraldine (Balmilero) or Geri is Jo's sister who runs a Filipino restaurant with her American husband who soaks up the Filipino culture. She's a go-getter with hipster glasses, pink highlights, and bright personality. There's a little of a sibling rivalry between Geri and Jo for mother's favorite child.
Cheryl (Paras) is Jo's ex-wife, the mother of their son, Miles (Alejandro), and a goal oriented attorney. She looks to stay friends with Jo and is adjusting fairly well back into the single life than her ex-husband.
Will Lee (Rogel) is Jo's BFF since high school and a pharmacist with a playful smile. He sees social events as an opportunity to find "the one."
"The ABC half-hour sitcom... follows the life of a hardworking Filipino-American nurse. Josep will also see its titular character navigating dating, fatherhood, and his mother moving in with him."
Besides Josep, Jo Koy is releasing the film Easter Sunday in August and filming his next Netflix special 3/25 at The Forum in Los Angeles.
Cover Photo Credit: Deadline

This week's MYX News Hot List, new episodes weekly at www.myx.global/myxnews.
1. MYX MUSIC: Morissette & Belle To Hit Virtual Stages - Asia's Phoenix Morissette Amon is celebrating a decade in the industry with her very own virtual concert "Phoenix".
Belle Mariano is bringing along some special guests at her first concert, "Daylight".
Visit ktx.ph to learn more!
2. MYX MUSIC: Beabadoobee, Eyedress Head To Coachella - Coachella is back after two years and a few Filipino artists will be taking the stage including Fil-brit Beabadoobee and Manila-based singer Eyedress.
3. MYX ENTERTAINMENT: "Josep" Gets The Green Light - Comedian JoKoy takes the lead role in ABC's "Josep" as a recently divorced Phil-Am nurse who's navigating his personal and family life with a very Filipino mother who loves to help.
4. MYX MUSIC: New Music: 1st.One, AJ Rafael - After a 3-month hiatus, P-pop group 1st.One is back with their latest single "Shoutout".
AJ Rafael releases his new reimagined Lo-fi EP "Red Roses & Chill".
5. MYX ENTERTAINMENT: Bascos Get Fabulous Movie Release - Basco family's film "The Fabulous Filipino Brothers" will be released across streaming platforms on February 8th.
From funding his first Netflix special in Seattle to filming a fourth comedy special, Jo Koy is now taking the funny to the City of Angels at The Forum. The special comes after the debut Jo Koy: Live From Seattle, followed by Jo Koy: Comin' In Hot in 2019 and Jo Koy: In His Elements in 2020. It's set to premiere in 2022 as filming takes place early next year. Before then, catch Jo Koy hosting Metal Shop Masters Netflix and look out for his upcoming projects like the film Easter Sunday and ABC sitcom Josep.
Jo Koy is currently on his World Tour all over the U.S. selling out arena and stadiums. If you haven't seen him yet out on the road, don't miss out! After tour, he continues to have a busy schedule ahead as Joseph is in production where it'll follow the life of a hardworking Filipino-American nurse. Written and executive produced by showrunner Steve Joe, Josep will also see its titular character navigating dating, fatherhood and his mother moving in with him. We also caught a BTS sneak peek of the Easter Sunday cast when filming started earlier this year. The film which he's producing and starring in will loosely be based on his life experiences and an Easter Sunday celebration. We'll be seeing a lot of Jo Koy soon and one thing's for sure, it's gonna be funny!
Cover Photo Credit: Jo Koy Facebook
Jo Koy is known as the funny man, but now he really takes a shot at showing off his hosting skills. He's set to host Netflix's next addicting reality competition series, Metal Shop Masters. The series premieres on September 10th with 6 episodes slated for its first season.
Contestants put their iron designs to the test through weekly challenges and see who can survive the "pressure, heat, and hustle." The best of the best welders make unique and one-of-a-kind creations that will blow viewers away as they race against the clock. Sparks will fly...literally and tensions will flare in this fiery competition. The last person standing will be crowned the Metal Shop Master and well if they don't, they get torched!
Cover Photo Credit: Jo Koy Twitter