Youtube creator and dancer Nianna Guerrero teams us with P-pop group SB19 for the first ever Crosswalk Performance in the Philippines. The tag team takes inspiration from James Corden's Crosswalk Concert segment from The Late Late Show. Watch how the two creators go from rehearsals to blocking and then taking the show to the streets of Bonifacio Global City (BGC).
Nianna and SB19 perform in between red lights in the middle of the BGC streets to the songs of Pagsibol's "What?" and "Bazinga" and the 2019 hit "Go Up." Check out how much fun they had while entertaining a growing crowd.
Cover Photo Credit: Nianna Guerrero Instagram
Run, don't walk because P-pop group, SB19 just launched dope merch after their EP, Pagsibol. The official merchandise has something for everyone! The line features unique designs that references songs from the album, videos, and artwork. It'll provide the full "fan experience" and just like you, we can't decide what to get.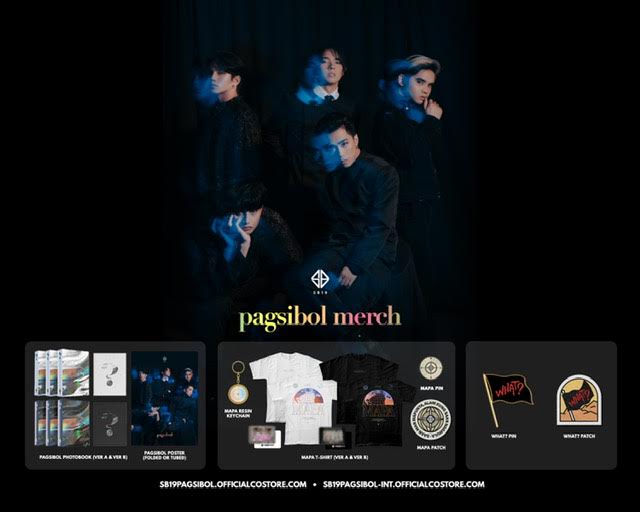 There's three main collections available: What? Collection, MAPA Collection, and Pagsibol Collection. We have the breakdown of each for you!
What? Collection: Includes iron-On Patch and Enamel Pin inspired by the their first single
MAPA Collection: Bundle that includes a T-shirt, collectable photo card, handmade resin keychain, along with its own Iron-On Patch and Enamel Pin
Pagsibol Collection: Another bundle that includes a poster and photobook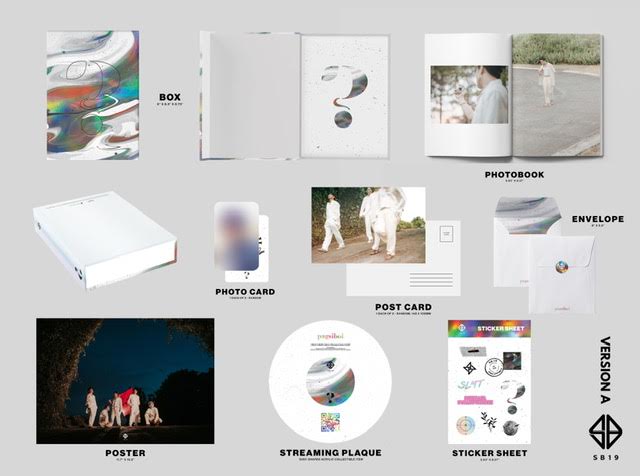 If you're into keepsakes, then the photobook is perfect. It includes so many goodies that any fan would love. The bundle has a collectible streaming plaque, SB19 poster, postcard, sticker sheet, and member photocards. We chose our players and they're SB19!
"It was curated by fans for fans, and we wanted to make sure that it would live up to expectations especially with it being the first of its kind for P-pop." – Sony Music Philippines
The team behind this exclusive line was SB19, Sony Music Philippines, and ShowBT. Externally, they also collaborated with Filipino artists Irmay Ledesma and Bea Zaragoza to come up with top-notch designs. The designs reflect the SB19 brand, what their music stands for, and matches with the group's vision. SB19 member, Justin De Dios served as co-creative director for the project and liaison for the rest of the group, providing input on creative decisions.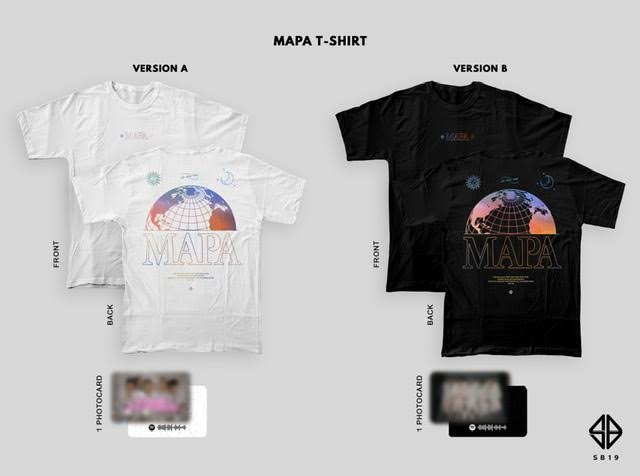 "We made sure to involve SB19 members and ShowBT in every step of the way – from concept, design, down to execution and production. We presented our own ideas in the beginning, and from there, the ideas evolved as to what the whole team envisioned for the project."
Fans everywhere are loving the merchandise as it's been receiving positive feedback. Pre-orders skyrocketed when it was announced and the momentum continues for SB19.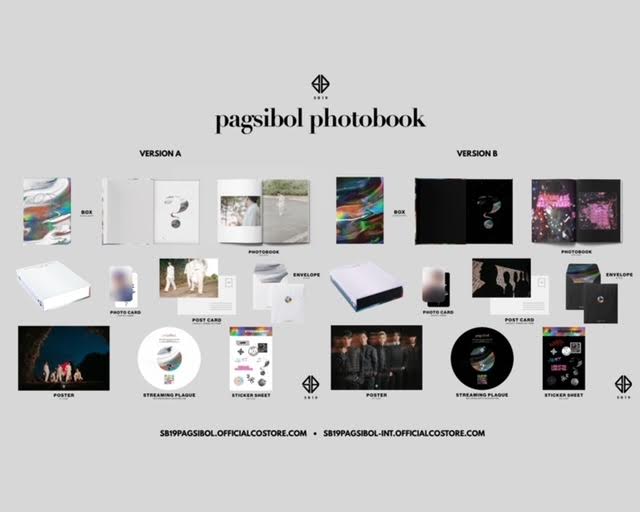 The official Pagsibol merchandise is available on the following channels:
For local online purchases:
http://sb19pagsibol.officialcostore.com
For international purchases (ships worldwide):
http://sb19pagsibol-int.officialcostore.com
Cover Photo Credit: Sony Music Philippines
SB19's latest EP Pagsibol has been charting at the top of the charts. The 6-track EP contains the hits like Mapa and What? Producer Simon Servida based out of Toronto, worked on five out of the six tracks and he takes you into his creative process on his latest vlog. He talks about the entire process of making the song from the demo taps he received from Pablo to executing vocal notes. Take a look behind the production of the melodies and what goes into making a song. Pagsibol was a creative and collaborative process between Simon and the p-pop group. His latest video showcases how he produced Mana, Bazinga, and SLMT!
SB19 has been making their mark on the global scene as they've become the Most Requested Artist of the Year for 2020 on MTV US Friday Livestream and featured on Rolling Stone on Twitch. The group was also nominated for the 2021 MYX Awards and snagged three awards this year including: Artist, Music Video, and Song of the Year! SB19 is taking only one direction and that is to Go Up!
Here are the tracks that Simon talks about in the video above.
Mana: The track talks about aiming high for your dreams but also staying humble. The title is short for "manananggal" which is a Filipino mythical creature that can sever its upper torso from the rest of its body. It's redefined to symbolize humility, "No matter how far we go or how high we reach, our feet will always remain on the ground."
Bazinga: A track that reflects on the "bashing" culture and is for all the doubters and haters who motivate the group to aim high. The sound is a mix of genres like trap-pop, reggaeton, and hip-hop rhythms. It also interconnects with Mana.
SLMT: Another Filipino word that's short for "salamat" (thank you) and a song dedicated to A'TIN, a community of like-minded individuals and fans to whom SB19 is eternally grateful.
Cover Photo Credit: @simonservidamusic
The countdown begins for the 7/22 release of the new "pagsibol" EP by SB19, the first EP after their first full length album, Get in the Zone.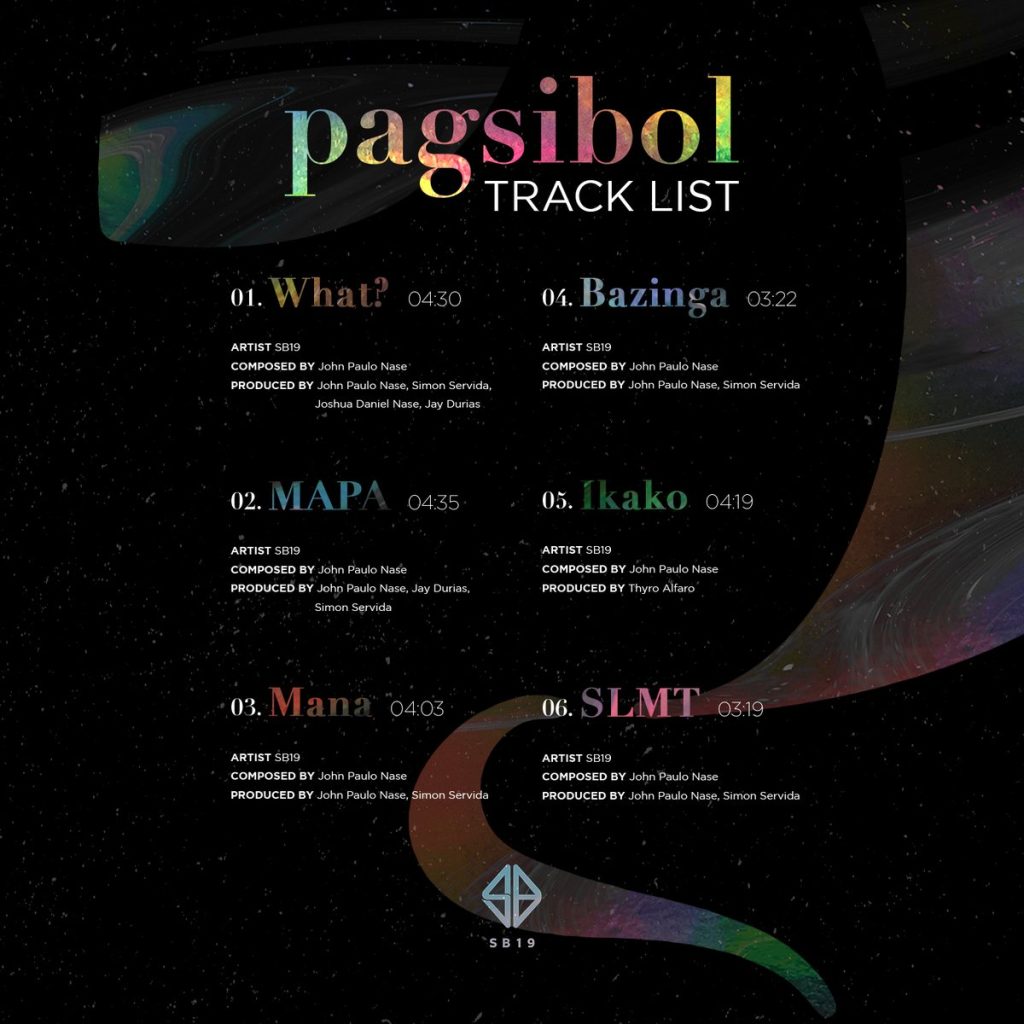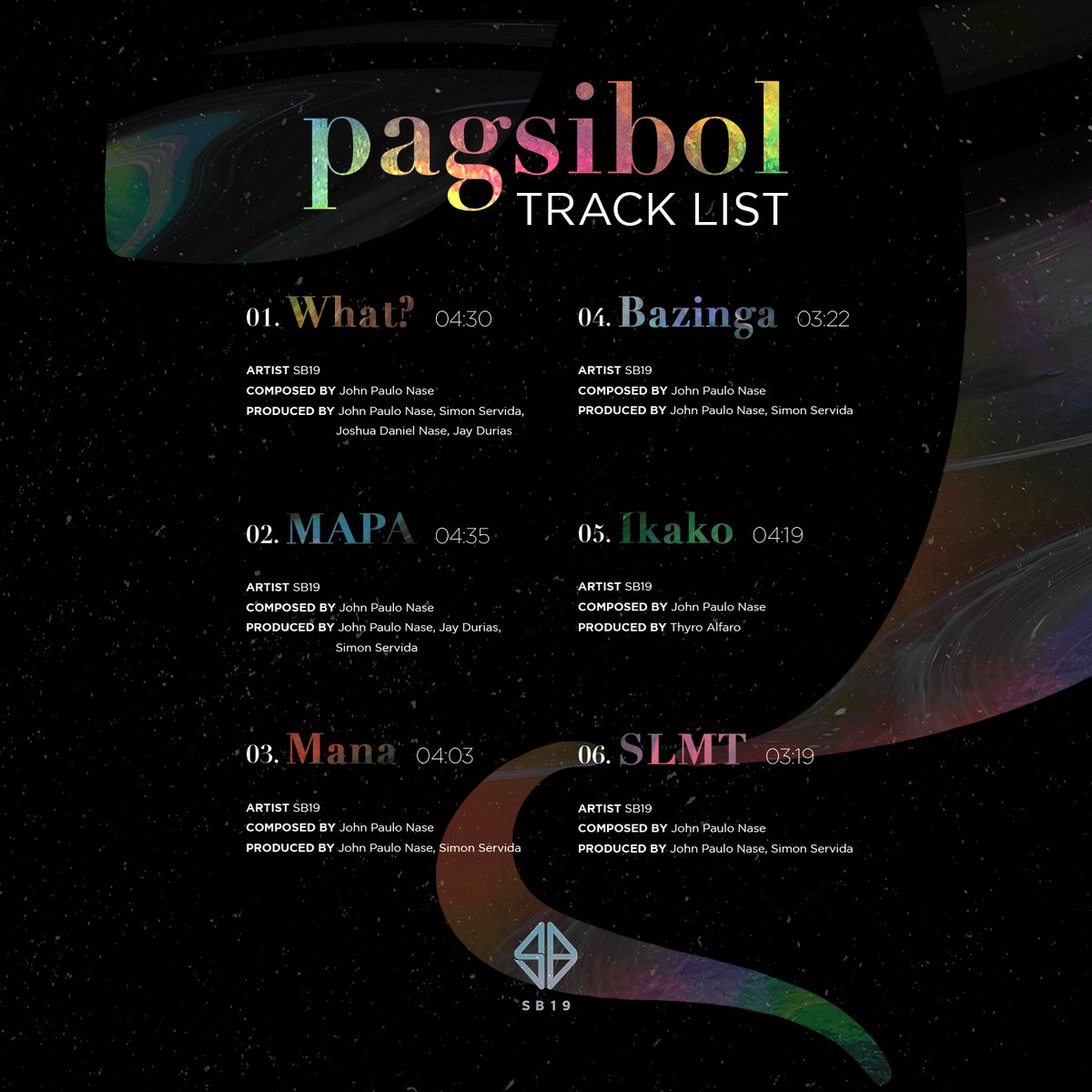 What song are you most excited to hear from the new EP? Fill out the form below and let us know! We will choose one lucky winner randomly who has filled out the form to receive a free ticket to their upcoming digital concert on 8/1! You must fill out the form on or before 7/28 11:59P PHT (Manila). Winner will be notified by email.
The group also announced their new virtual show date as August 1, 2021. Tickets that were purchased can still be redeemed for this event, or if you haven't gotten yours, you can still get tickets here on KTX.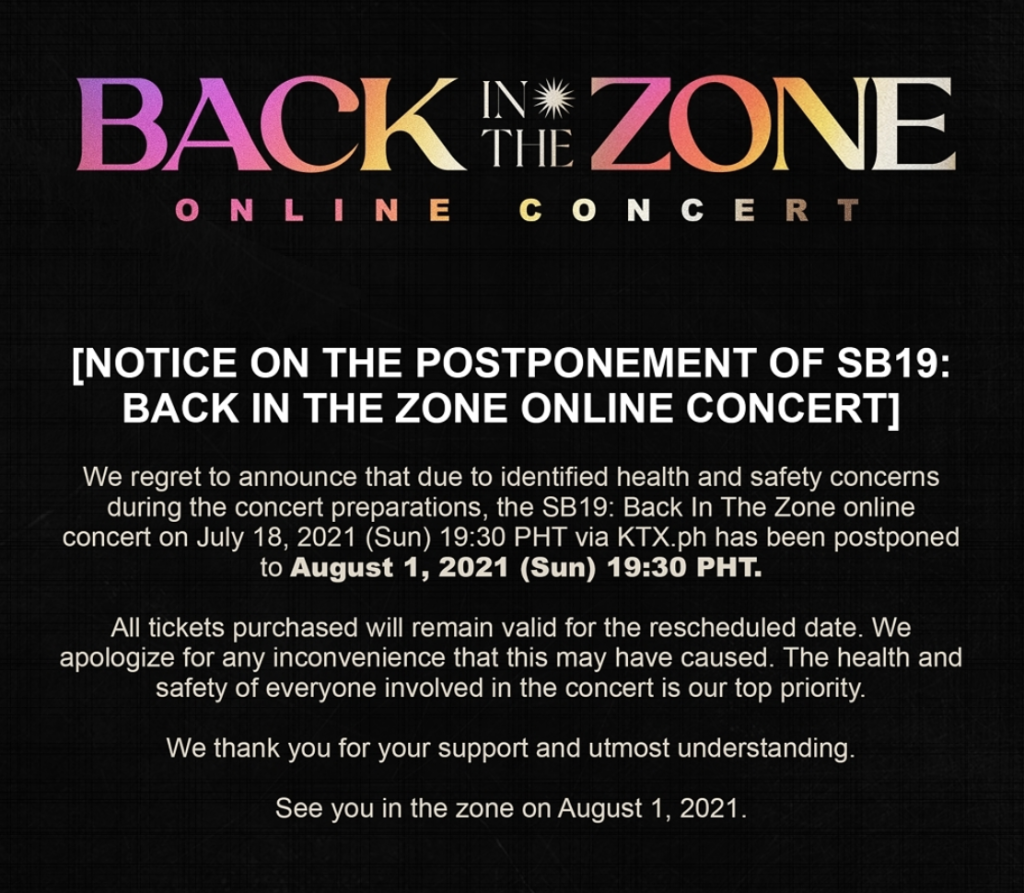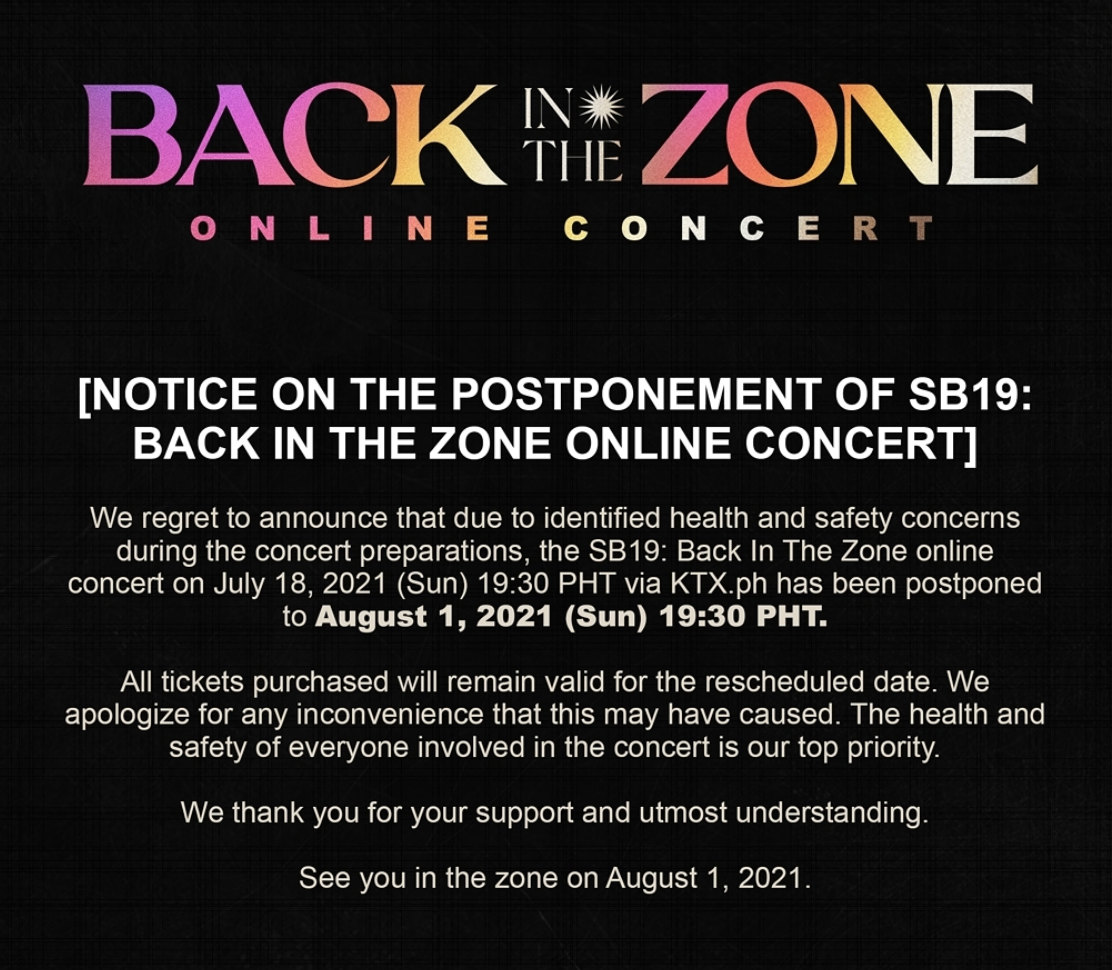 ICYMI here is their most recent collaboration with Ben&Ben: