Markus Paterson is back with the new single "Help," following his recently released collab track "Hotel Room" with Kyle Echarri. Markus's vocals on the track suit the vibe just right helping take us on a lyrical journey of self-awareness and discovery. The track is produced by Indian Songwriter, Producer, and Artist, Aman Sagar, a Berklee College of Music Alum.
Markus described "Help" as a song about owning one's vices and imperfections. "This song is where you understand the pain and how you cope with it, and it's the journey of accepting the fact that it's okay to have a little help every now and then," Markus said. 
In a press release for the single, Aman mentions that he connected with Markus through the help of Tarsier Records A&R Devin Lopez, who reached out to him after he won his second beat battle in 2021. "I sent him some more demos, and before you know it, he hooked me up with Markus, who already had a song written and was looking for someone to produce it," Aman recalled.
Check out the lyric video for "Help" below, and make sure to stream it here.
Newcomer, RELDEN who's based in Cebu debuts her first release "Uh-Oh" under Tarsier Records. The track isn't the usual pop song as it captivates listeners with a mysterious and eccentric melody. The English-Bisaya track doesn't shy away from getting her message across as it's directed towards people who constantly point out your flaws, but RELDEN reminds people to be kind with their words.
"Uh-Oh" is the first of many tracks she's set to release towards the build up to her upcoming EP. RELDEN takes inspiration from other women artists like Billie Eilish, Dua Lipa and Bebe Rexha who looks to uplift positive female body image. RELDEN says, "2020 was a bad year for most of us and even up until now we are still coping. I ate whenever I felt bad and I gained weight. Whenever I post pictures or whenever I meet someone I know, they always comment on how I've gained weight. And I always answer gracefully but in reality, whenever they point it out, it takes a toll on me."
RELDEN wants to remind people to be kind with their words because a phrase they say might be someone's pain pill. "I just really wanna establish that I'm sad, insecure, have been taken for granted but that's okay because I'm a badass."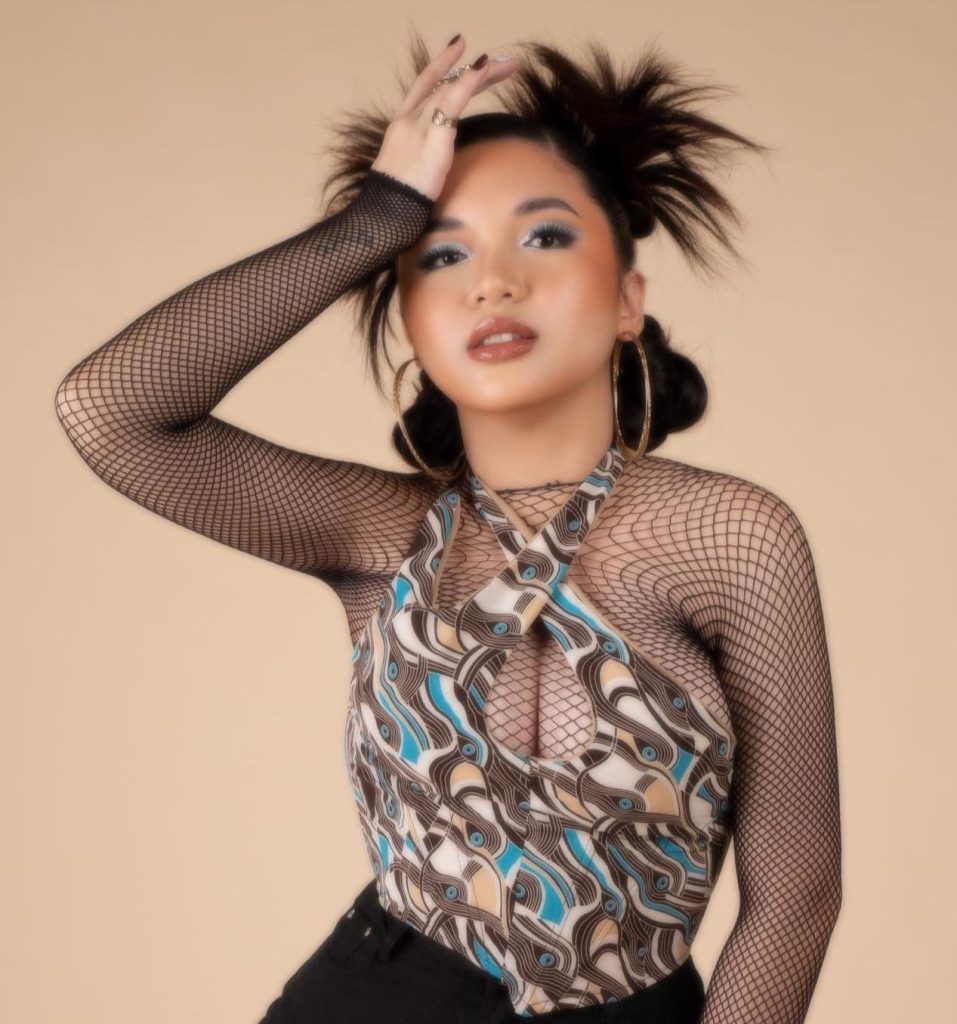 ABOUT RELDEN
RELDEN is a singer/songwriter based in Cebu. Prior to pursuing music, RELDEN was a dancer. It was
through dance and writing poems that opened up her world to music. In 2018, she was a part of a duo
called Route 83, where she was able to release her original songs, perform in gigs alongside national
artists and travel to play shows.
With musical influences from strong women such as Halsey, Billie Eilish, Anne Marie, RELDEN aims to
make listeners know that all their emotions, experiences are valid. After departing from Route 83, RELDEN enters a new chapter in her music career. As she pursues music individually, she intends to make music that gives her listeners a sense of validation and liberation.
Cover Photo Credit: Tarsier Records