The beginning of the year is about to be killer with more music on the way! Live shows are still slowly creeping back to our lives and Guapdad 4000 is ready to hit the road with Wale for the "Under a Blue Moon Tour."
The 30-date tour is set to kick off on January 23rd in Philly and conclude in March 11 in Silver Spring, Maryland. They make stops in most major cities like New York, Boston, Los Angeles, and more! Of course they couldn't skip Guapdad's hometown, Oakland so be sure to mark your calendars for February 10th! We could only hope that Guapdad is set to pull songs from his album, 1176.
So make sure to cop tickets and slide through!
Cover Photo Credit: Guapdad 4000 Twitter
Since Guapdad 4000 released his album 1176 earlier this year, he's now set to come out with a deluxe album. He sounds like he's especially excited for track 15, a remix to How Many that features Rick Ross. Guap manifested a collaboration with Rick Ross on social media and now it looks like it came true. He also collabs with Tish Hyman, Buddy, and P-Lo. There's a total of 20 tracks on 1176 Deluxe so make sure to pre-save to not miss when it drops.
Guap released a series of new "Deluxe" merch items including a limited edition run of "I love Chicken Adobo" aprons and bedazzled Guap sweaters and more.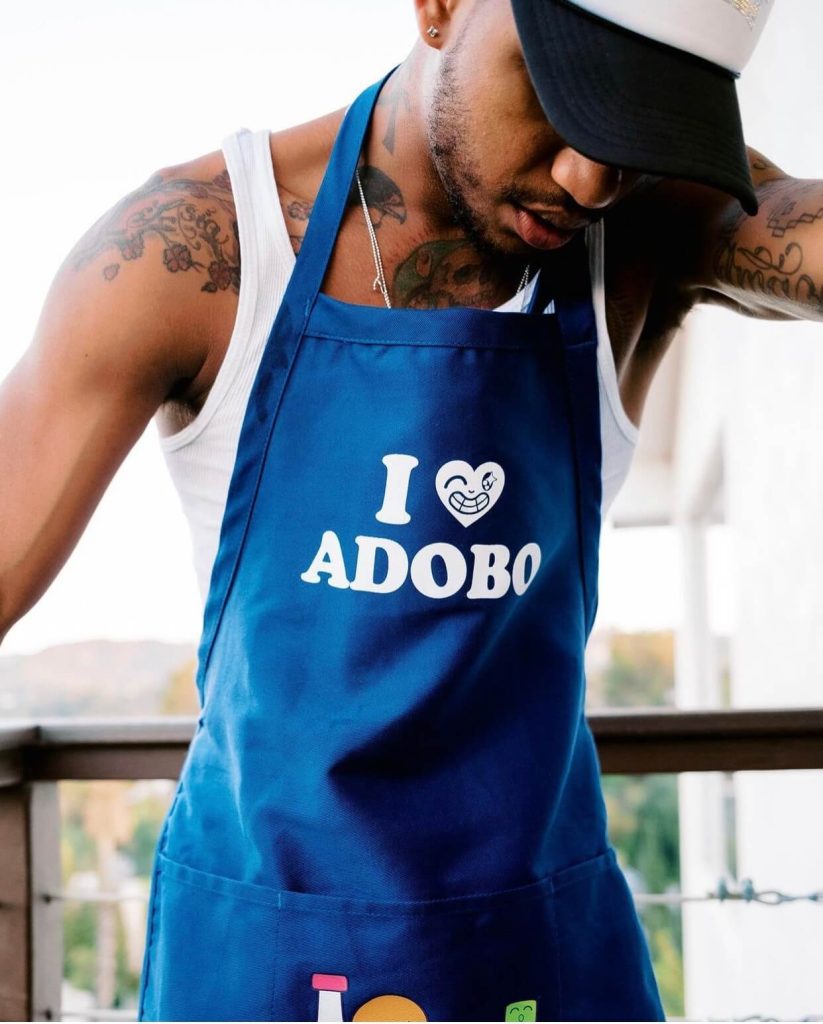 Visit guapdad4000.com to grab your items before they sell out!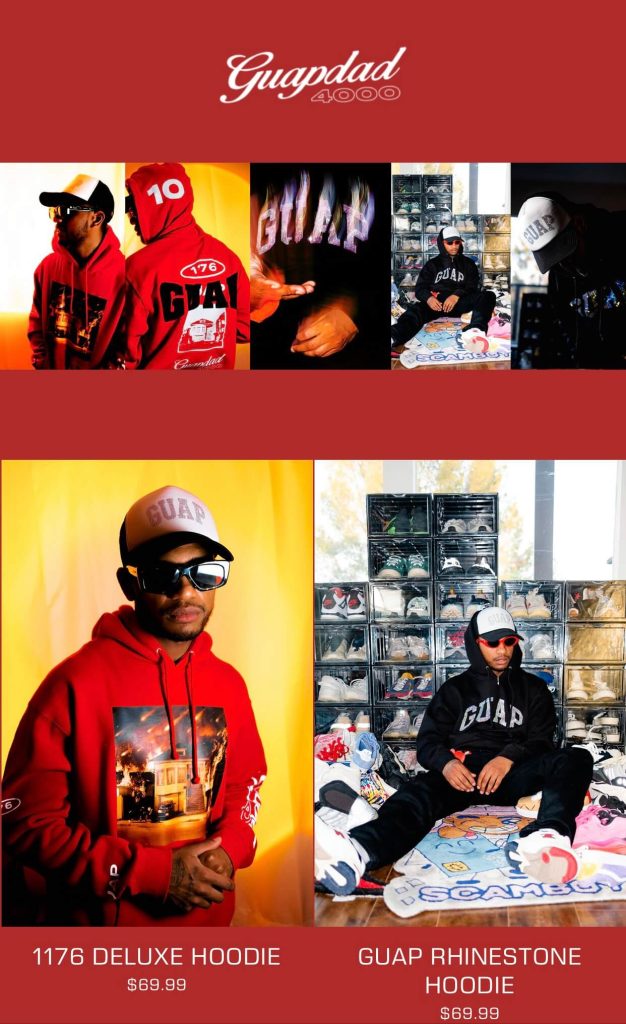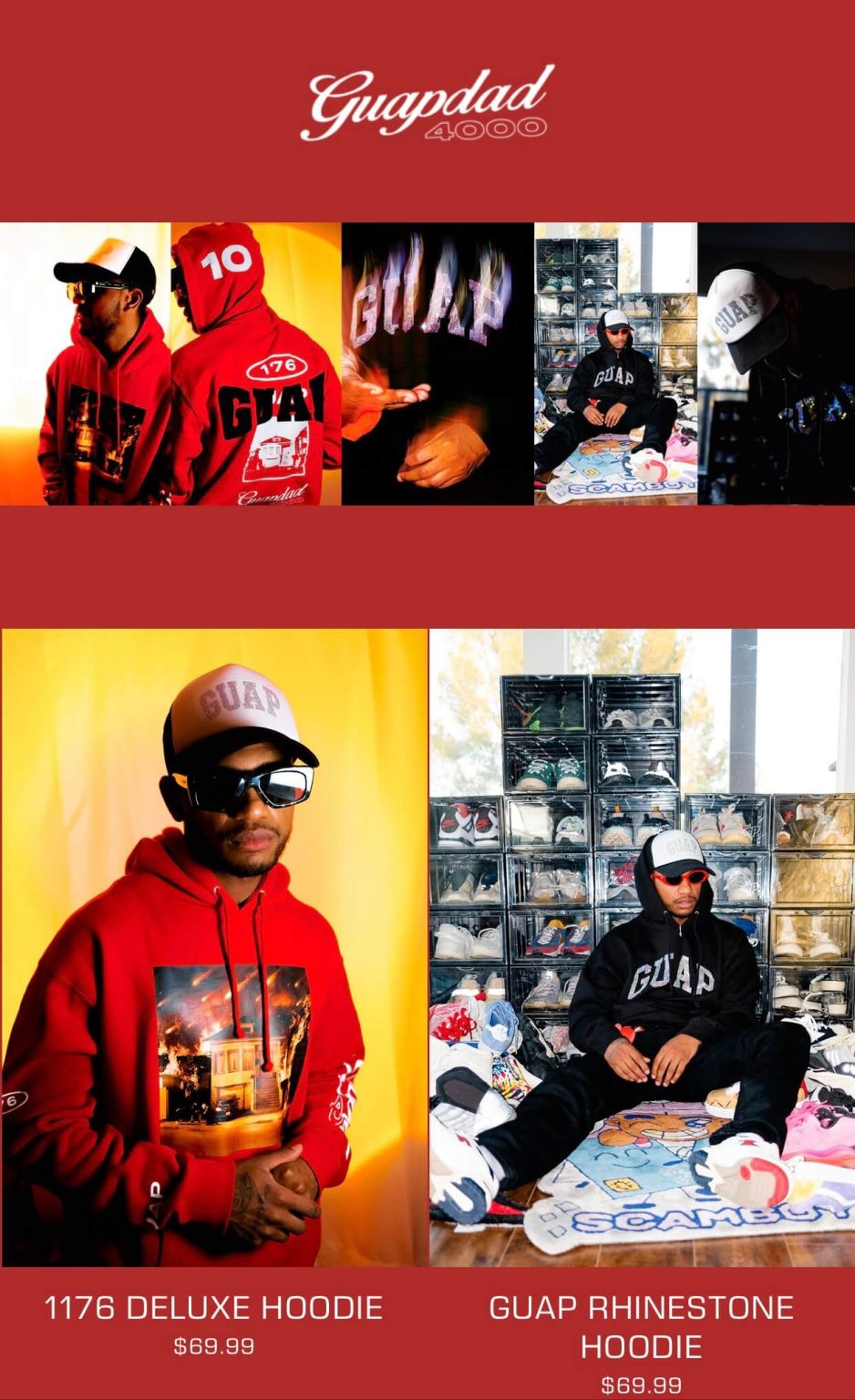 In the meantime, you can also catch the music video for Chicken Adobo which was filmed in Hawai'i. Also, reminisce when Guap held an album launch party at Sundaze in San Francisco. The event had great food, music and vibes all around.
Cover Photo Credit: Guapdad 4000 Facebook
MYX Global had the chance to chat with #HowManyChallenge Winner, Itz Julius. His entry for the challenge took the top spot, watch it below:
As an upcoming artist, we got to know more about this multitalented creative. Get to know Itz Julius and how he created his #HowManyChallenge entry, what his musical process is, and what's coming up for his music.
Tell us a little bit about yourself, where are you from and how did you get your start in music?
ITZ JULIUS: I'm a Filipino/American artist/producer/songwriter & engineer out of the Bay Area. I grew up in a city named Bay Point (formerly known as West Pittsburg) about 30 miles Northeast of Oakland. I got my start in music in 2006. I had just got out of Juvenile Hall and began producing and recording songs for my friends that rapped. They would occasionally ask me to sing on hooks and write verses and that's when I began my journey as an artist.
You're based in the Bay Area, how has the culture influenced your music?
ITZ JULIUS: The Bay Area has definitely influenced my music. I started doing music when the Hyphy Movement was making its way to mainstream radio. I remember listening to local producer, Traxamillion, and dissecting what he would do with his beats. His drum kits were a staple of the Bay Area sound when I was growing up. Now we have artists like P-Lo and Kehlani who have made a big impact on my sound as well.
What's your musical process like, do you have any rituals when you record music?
ITZ JULIUS: I would say my musical process is very "spur of the moment" and so random that I don't really have a ritual. I usually start off with playing a chord progression, and once I find one that I vibe with I'll start laying the chords. Once I get the progression and sounds that I like, I'll usually start humming melodies and then add the drums when I find the cadence that I feel compliments what's there. Finally, when I get the drums, chords and melody in the pocket, I'll record a scratch vocal and then the writing process begins.
My favorite part of my process is when I get to start mixing. I think it's one of the most crucial elements of a hit record. You can have the catchiest song, but if it doesn't sound right sonically, then you don't really bring the true life out of the song. Something as subtle as a delay or reverb tail can add so much to a section of a song.
How did you put together the verses for the #HowManyChallenge? Where did you draw from?
ITZ JULIUS: Putting together the verses for the #HowManyChallenge was just me having fun. I wanted to create something that still had the same bounce that Guapdad 4000 had in the original track, but I wanted to change the subject. There's been a lot of music I've heard recently that portray men as being very vulnerable when it comes to what women can offer physically, especially with social media and all of the thirst traps. I also wanted to touch on how it's been used to gain clout, but ultimately there is still something left to be desired. I wanted to write about the subject from my point of view on what I feel has been going on.
How was it working with director Marlo Custodio for the music video? What was your initial vision?
ITZ JULIUS: Working with my brother Director Marlo is always a great time. He's always professional and creates an environment on set that makes you want to bring your best artistry out. The initial vision was to represent the Bay Area and create an aesthetic that the viewers would be wowed by. We didn't get to get some of the shots we originally intended to, but I think we got to give a taste of the Bay, showcasing the talent of sideshow legend, Sideshow Tone.
You got to meet Guapdad 4000 at the 1176 album release backyard party, did you get to chat about the #HowManyChallenge?
ITZ JULIUS: Meeting Guapdad 4000 was a great experience. He's a super humble guy, I definitely respect him for that. We didn't really get to chat too much about the #HowManyChallenge but he did give props for the video, and said, "it was dope".
I saw on Instagram, you performed on the USA Wish Bus, what was that experience like?
ITZ JULIUS: Performing on the Wish USA bus was super exciting. I was able to bring my brother Director Marlo along for the experience, and he was able to capture some BTS footage. My Kuya Elvin (Audioneer) and his wife Dorothy pulled up and were able to join in on the experience as well! The interview segment was probably my favorite part of the experience, we got to touch base on some things that I usually don't get to talk about.
I was so anxious when I first got on the bus, but after the sound check, I pretty much settled in and had fun. Very big shoutout to Jenn Clemena for playing the guitar for me that day! There were big vibes for sure with her playing live. The Wish crew was very accommodating and made the experience pleasant. I'm looking forward to hearing and seeing what we created that day.
Can you tell us about the Whoroscope project? How different is it writing a score compared to your own music?
ITZ JULIUS: The Whoroscope project was a whole new kind of experience. Director Marlo hit me up one day and asked if was interested in creating a score for the intro of the video. Prior to this I had never done a score, so navigating around how to build a composition using time code was the biggest hurdle.
The biggest difference in writing a score compared to producing my own music is probably the fact that there isn't a constant tempo, and there is a lot more dynamics.

Is there anything you want to plug that's coming up on the horizon for you? Any new music coming out?
ITZ JULIUS: I'll be releasing a new single titled Lottery on May 28th. I'm very excited for this release and for everyone to hear it! I'll also be releasing an album this year, so definitely keep an eye out for that. Also, I'll be releasing a music video for my single "We Belong", and a music video for a song I did with my brother, Zay Harper, titled "Low Key".
That's a lot to look forward to! To keep up with Itz Julius and his music, check out his Instagram, Twitter, and Youtube.
Cover Photo Credit: Itz Julius Facebook
​Guapdad 4000 celebrated the release of his new album, 1176 in good 'ole Bay Area fashion. The event had great food, music, and the hyphy vibe. The complimentary menu included chicken adobo lumpia and egg and peach mango lumpia with Ube Magnolia Ice Cream by The Lumpia Company. You can't forget the drinks, Trapiscato and Presecco from E-40's Earl Stevens Selection. Then the music was a mix of Bay Area​ classics and songs off the latest project.
Guap tells MYX Global that he's grateful for the opportunity to make music and to have this kind of platform to share it with. Then to have people like it and show up is something he could only hope for. The event brought out Filipino small businesses to one of the biggest event since coronavirus started.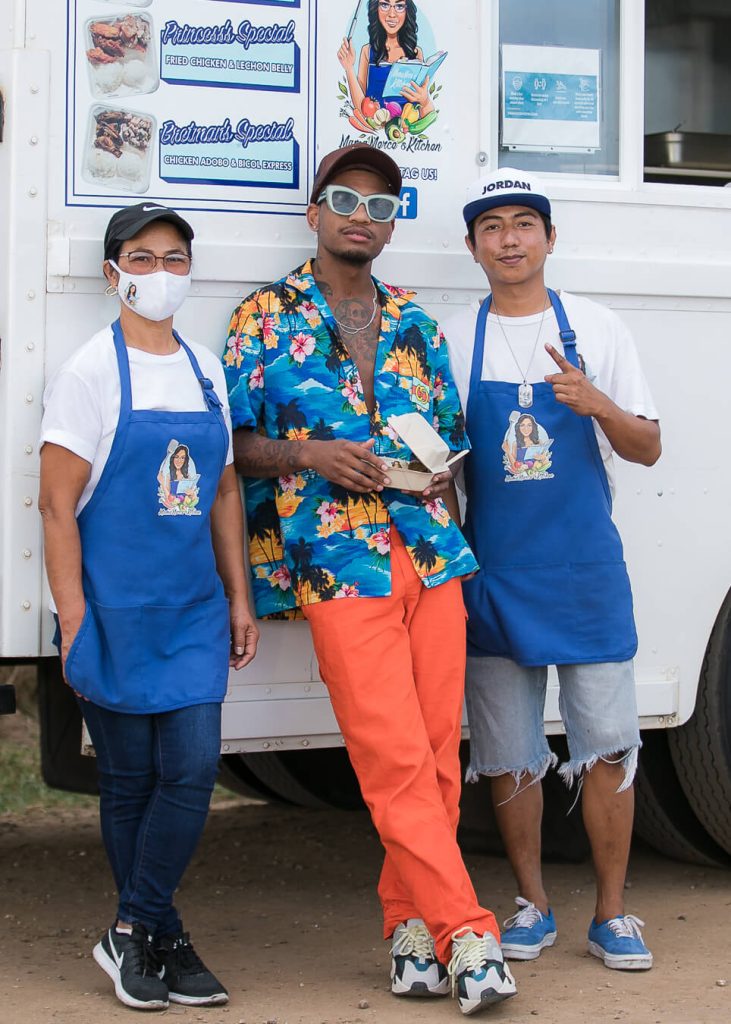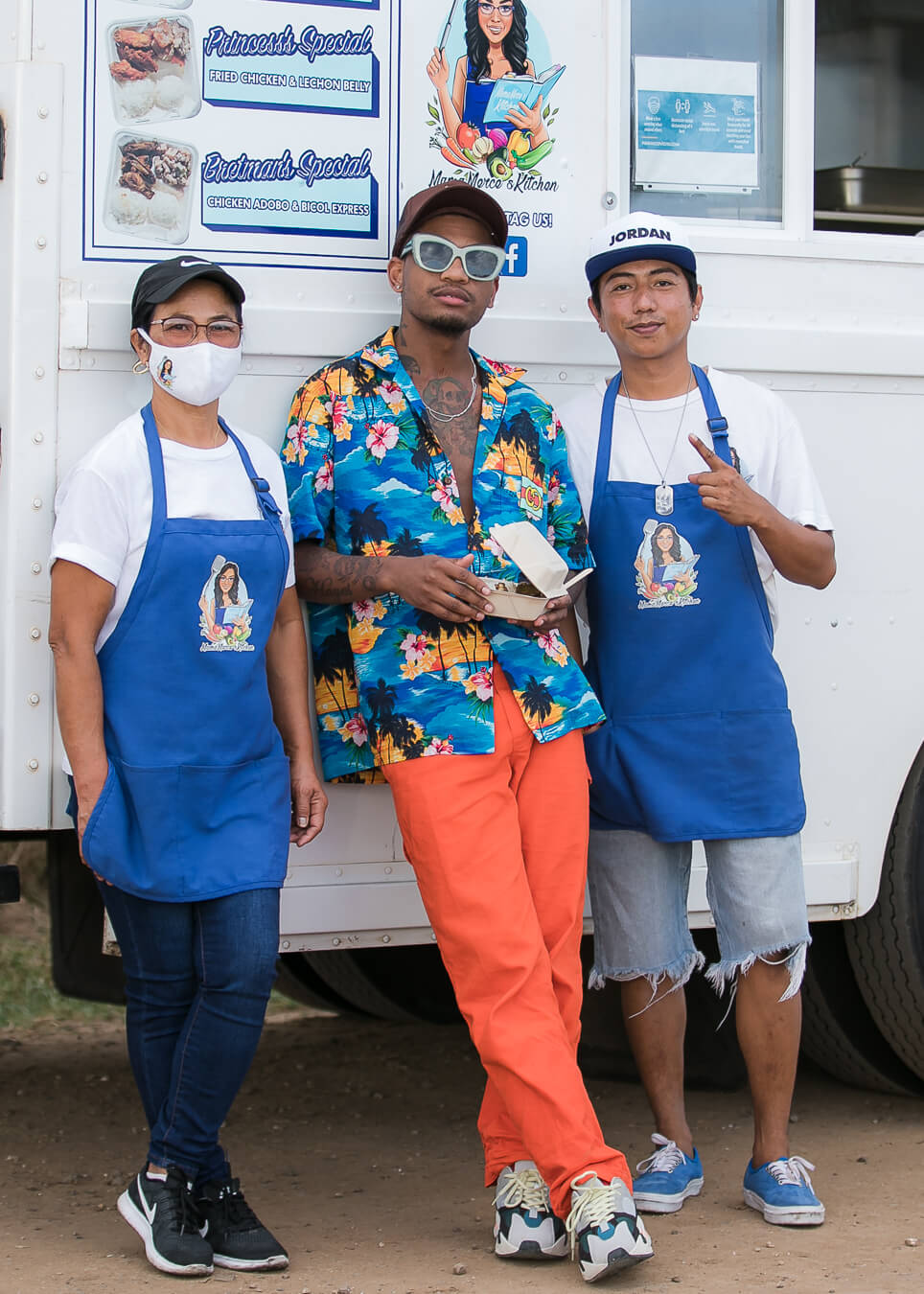 The album focuses on growing up in West Oakland as a young Black-Filipino man. It was only fitting to have producer Illmind executively produce the album. "An album about '1176' the house I was living in has to pay that homage to my Filipino side. That's what I was raised in, what I was raised around. That's what I want to talk about."
Guap did more than pay tribute to his childhood home, but also his grandma creating Lola Appreciation Day on March 19, 2021. It was a heartwarming and tear jerking day. People shared the love they had for their own grandmas and for Guap it was "comforting for him to put it [love] out there," during a tine we need it the most with the rise of Asian hate crimes.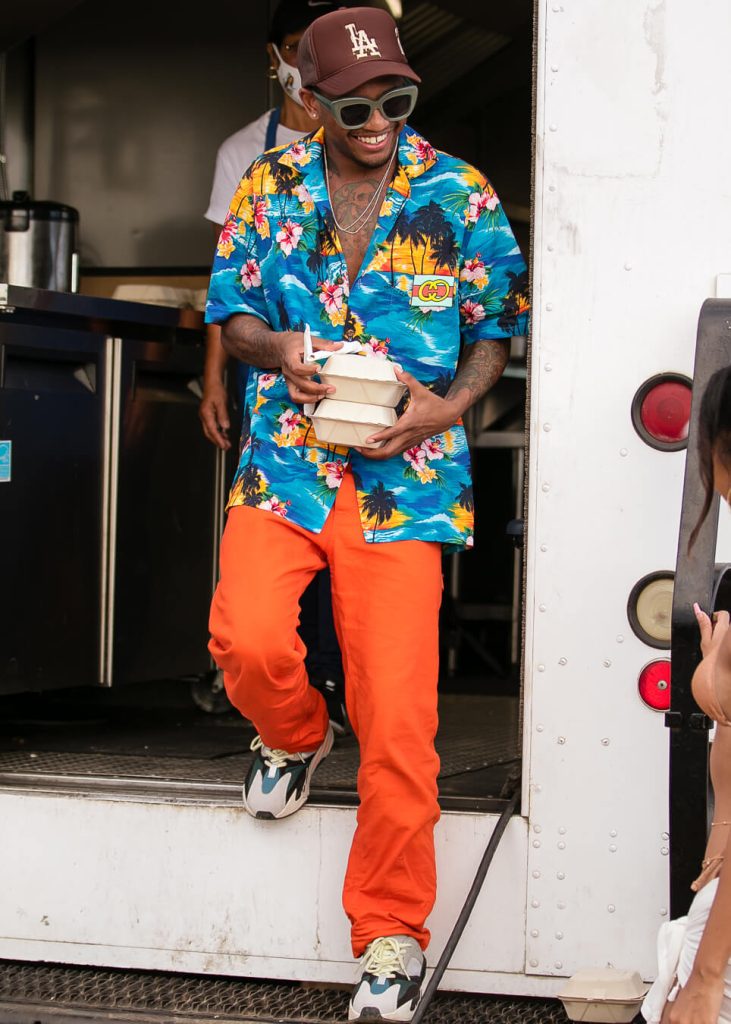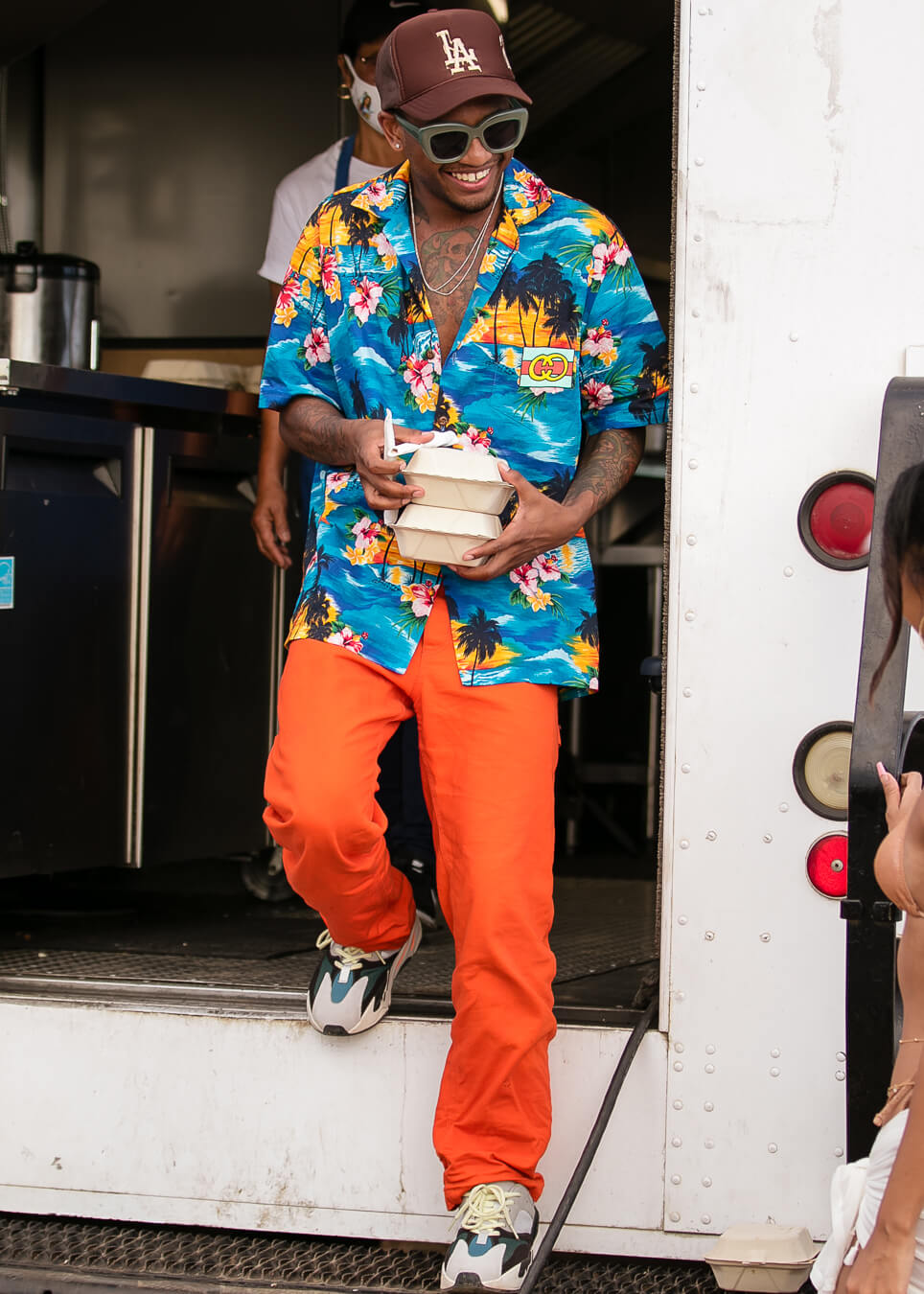 One of the tracks, Chicken Adobo is a love song on an authentic Filipino dish. The music video was shot in Hawai'i and featured Princess Nae & Bretman Rock's family food truck, "Mama Merces Kitchen." The collab between Guapdad and Mama Merces Kitchen was an OTP. The family owned truck by Edmund Laforga was apart of the video that also featured their mom, Mama Merce. With Filipino-Americans inching toward the spotlight Guapdad 4000 is proud to be part of the movement alongside H.E.R., Saweetie, P-Lo and many more, helping pioneer the new space for generations to come. He looks to continue to encourage people to come out, be proud and talk about their heritage.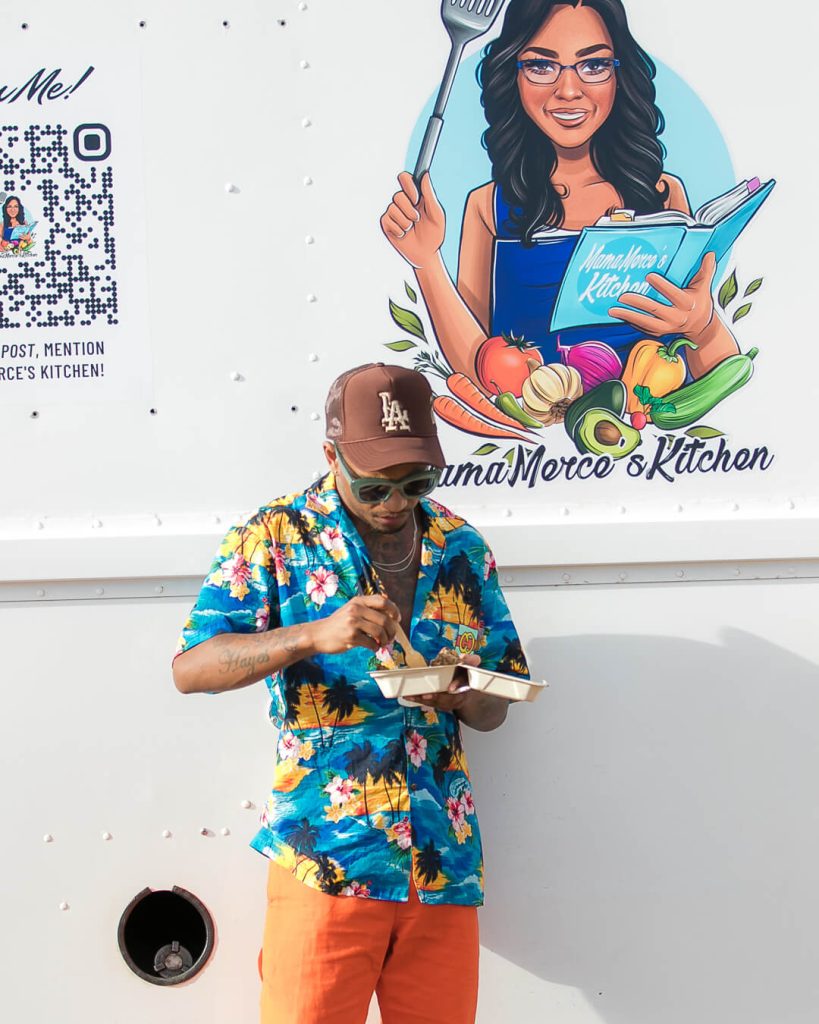 Cover Photo Credit: Guapdad 4000 Facebook
Music video photo credits: Brian Bautista @trafficjam808z
The search continues in finding the person who attacked Vilma Kari, a 65-year-old woman in New York. The attack happened last Sunday as the Filipina woman was walking on her way to church. Vilma's daughter Elizabeth has set up a GoFundMe to for her medical bills as well as other hate crimes victims. The GoFundMe, has exceeded way past the initial $20k goal, currently over $100K.
***Author's edit: The suspect has been identified
The woman was kicked and beaten by the attacker who yelled "F–k you, you don't belong here," according to sources. Keep in mind last Sunday was also Palm Sunday. The beginning of Holy Week which is widely observed in the Filipino culture. It was a time to celebrate the beginning of Easter, but instead the victim was beaten and left without help.
The video footage from a nearby building shows the suspect kicking the victim to the ground then continued to stomp on her head several times. As the victim was down, according to the New York Post, "several men from a nearby residential building witnessed the crime…but did not try to help the woman." Although the Filipina woman has a fractured pelvis, she is in stable condition at NYU Langone Hospital. The violence happening in the Asian American community needs to be addressed and people need to be held accountable for their actions. We have to continue to protect each other especially our elders.
If you'd like to help Vilma Kari, a GoFundMe page was started by her daughter, Elizabeth Kari.
CONTINUE TO AMPLIFY OUR VOICES
With last year being some dark times, we can only help each other reach brighter days. It's up to us to bring the change and treat everyone with kindness. In a recent catch up catch up with Guapdad 4000 at his album launch for 1176, he spoke out on the rising anti-Asian violence and offered encouragement.
"It's up to us to step forward first, to protect each other first before we ask for any other help. But also have hope in other people and humans that they see us coming together."

GUAPDAD 4000 SPEAKS OUT ON RECENT ANTI-ASIAN VIOLENCE
Cover Photo Credit: Rappler Facebook
@guapdad4000 x @illmindproducer announce 3/19 "1176" album release date with singles "How Many," "She Wanna" ft. P-Lo and "Chicken Adobo" coming out on Lola Appreciation Day. Guapdad 4000 created the day to give flowers to our ancestors & those that paved the way for our success. "1176" is introspective album of growing up in Oakland being raised by his Lola. (Grandma).
He teamed up with MYX to announce the new annual date where people all over the world can show appreciation for their grandparents, especially those that have migrated to other countries to help support their families.
A TV commercial airing on MYX, TFC, Asian Journal, SoCalFilipinos featuring some of the stories shared on social media will be chosen.
Enter to win $500 & a feature in the commercial by posting a photo of your Lola (Grandma) detailing why you love her using the hashtags #mahalkitalola & #chickenadobo. The winning stories will be picked personally by #Guapdad4000 & his Lola. Submissions must be posted by 11:59 PST on Sunday 3/21. This contest is not affiliated with Instagram, Facebook or Twitter.
Watch the MYX Philippines interview with VJ Samm where Kuya Guap announces Lola Appreciation Day and shares story of how the album came together with producer !llmind.
Watch the "Chicken Adobo" music video below, shot in Hawaii, directed by Chris Simmons & produced by TWNSHIP.
Take an exclusive look behind the scenes of the video below:
Batman & Robin are back together on a song. Guapdad 4000 & P-Lo once traveled the country on a sold-out tour where the BTS videos were just as dope as the concerts. The two return for a banger that was created in "15 minutes," as mentioned on his RT TV interview about the song during their "She Wanna" world premiere, which is a part of a day-long MYX Global premiere taking place today with DJs all over the country. "She Wanna," was produced by one of Bay Area's favorite producers, P-Lo, & this song including the entire "1176" album was produced by multi-platinum, GRAMMY award winning producer, !llmind.
Catch the music video for the song here on Guap's YouTube channel.
Watch the RT TV, World Premiere reaction video, the Rhode Island crew is Guap's newly found family that reacts to Pop, K-Pop, Hip Hop, Anime & more. Follow @patricrt, @dczworld_rt, @wellz_rt, @wilkins_rt & @robcityrt on their journey to 1M subscribers on YouTube. Their recent reactions to Guapdad 4000 & Ez Mil brings their existing fans great new music while also bringing the artists fans to the channel. People of all ethnicities love Guap & Ez, but there is a special support for Filipino artists by their fans that show support through subscribing, liking, commenting & joining patreons from their favorite YouTube reactors. View some of MYX's faves at www.myx.global/reactions.
There is a clean version available for streaming when with the family as well as an explicit version for when you're at the gym, in the car with friends or on the dance floor. "She Wanna" & "How Many" are the first records off Guap's "1176" album & he will release the third single, "Chicken Adobo," on the date the album releases – March 19. Guapdad also named the day, "Lola (Grandma) Appreciation Day," a new holiday that people all over the world will post a photo or video with their Lola (grandma) to give them flowers for their sacrifices, especially those that are immigrants of their native country that left their home for better opportunities for their families. A few stories will be picked to be featured in a TFC (The Filipino Channel) & MYX commercial as well as a feature in Asian journal. A few winners will also receive $500 to be shared with their families.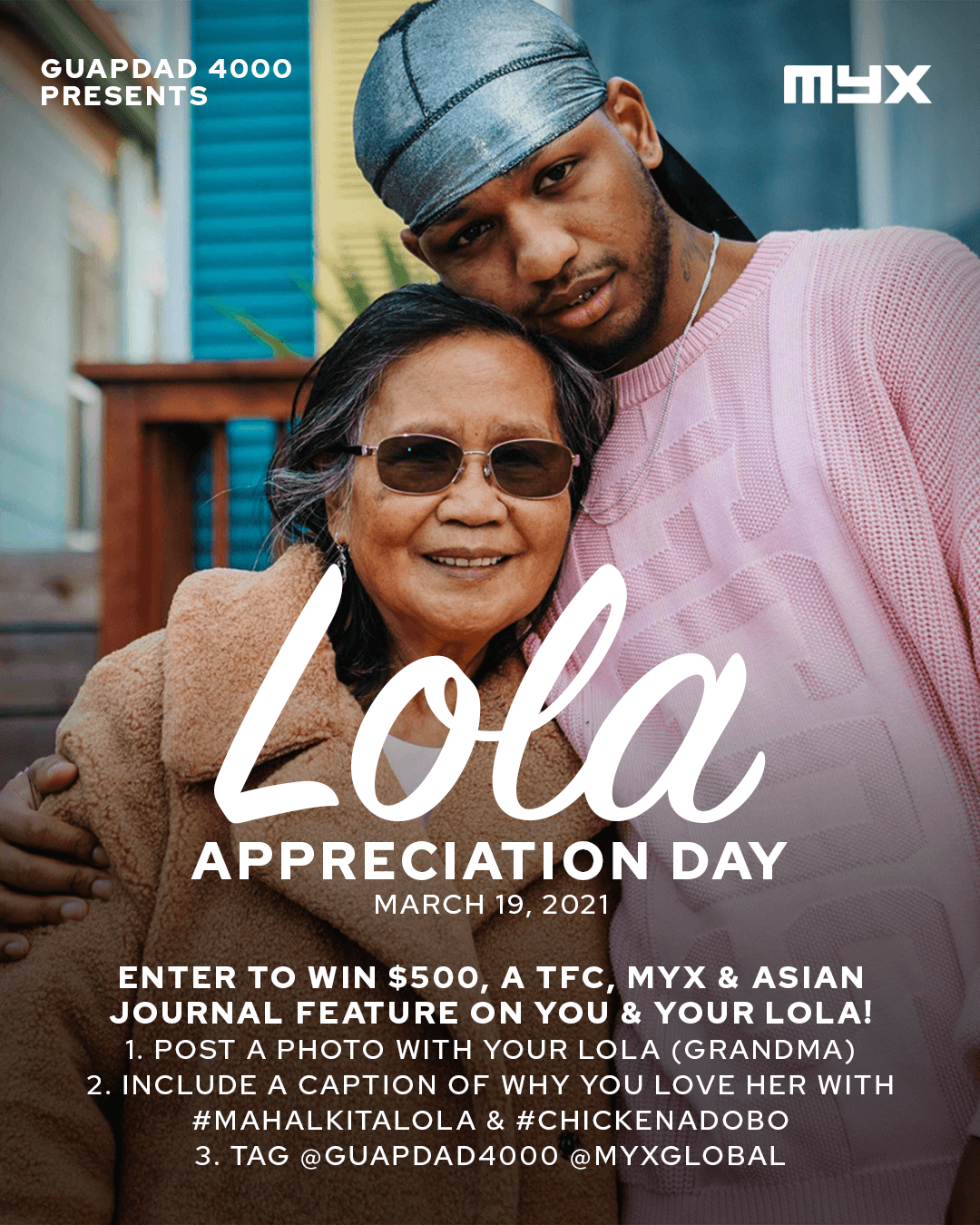 To enter, post a video or photo with your Lola (Grandma) on March 19 using the hashtags #mahalkitalola #chickenadobo.
Don't forget to stream the album & video for "How Many" that was recently co-signed by Rick Ross in Atlanta. You can still enter the #howmanychallenge by getting creative as a producer, rapper, singer, dancer, DJ, director, animator & posting on Instagram, Twitter, kumu & YouTube using #howmanychallenge. The top videos will be voted for & the final 3 will be judged by !llmind & Guap to receive $500 & exclusive merch packs.
Two Bay Area favorites are collaborating on a dope track! Guapdad 4000's just released She Wanna through the label PARADISE RISING which features P-Lo and co-produced by Mansa. It looks like the track is the next snippet we get before Guap's full album, 1176 on March 19th. MYX Global is having a premier with a raid train all day on 3/10 with various DJs spinning the track. Check out the time slots above.
The track pays tribute to the classic party track, "Wait (The Whisper Song)" by the Ying Yang Twins. You could say She Wanna is about to be the Bay Area version of the Atlanta staple. Along with the release of the song, Guapdad premiers a music video!
Another surprise we learned is hip-hop mogul Rick Ross has co-signed Guap's album and the recently released music video for How Many. He goes on to say how dope Guap's music and visuals have been. The comments are blowing up saying how underrated Guap is and his music is about to take over.
The album 1176 is a tribute to Guap's roots. The actual number "1176" was the address of the house he lived in when he was younger. Guap and !llmind released How Many last month with a music video that included Tagalog subtitles. If you haven't checked it out yet, we got you covered!
For more about how the album was created check out what Guapdad 4000 and !llmind said about the process here on MYX Global.
ABOUT GUAPDAD 4000:
Growing up in West Oakland provided the Grammy Nominated, Platinum recording artist Guapdad 4000 (born Akeem Hayes) with a vast treasure chest of invaluable inspiration, encouraging him early on in life to explore his innate talents as a multi-hyphenate creative and eager student of the game. Guapdad's profound sense of humor, paired with his aptitude for commanding attention, translated organically into his lighthearted freestyles and ignited his interest in developing his well-rounded capacities as a vocalist.
ABOUT P-LO:
Paulo Rodriguez, better known by his stage name P–Lo, is a Filipino American record producer and rapper from Pinole, California. His early success and initial step into the music industry originated from his role in The HBK Gang, a collective of artists from the San Francisco Bay Area.
ABOUT !llMIND:
Ramon Ibanga, Jr., professionally known as Illmind (often stylized as !llmind), is a Filipino American record producer, songwriter, and educator.
!llmind has co-written and produced hip hop, trap, pop, soul, and electronic music for labels such as Cash Money, Def Jam, and Aftermath, and has worked with artists such as Andy Mineo, Kanye West, Drake, J. Cole, Dr. Dre, Ludacris, 50 Cent, Ariana Grande, and others. His accomplishments in 2016 include production on the new Hamilton Mixtape and Disney's Moana, both created by Lin-Manuel Miranda. Illmind has released several studio albums and had a number of songs and albums reach the music charts.