Youtube creator and dancer Nianna Guerrero teams us with P-pop group SB19 for the first ever Crosswalk Performance in the Philippines. The tag team takes inspiration from James Corden's Crosswalk Concert segment from The Late Late Show. Watch how the two creators go from rehearsals to blocking and then taking the show to the streets of Bonifacio Global City (BGC).
Nianna and SB19 perform in between red lights in the middle of the BGC streets to the songs of Pagsibol's "What?" and "Bazinga" and the 2019 hit "Go Up." Check out how much fun they had while entertaining a growing crowd.
Cover Photo Credit: Nianna Guerrero Instagram
A-Team has been putting out visualizers to various tracks and one of them includes Yuna's "Dance Like Nobody's Watching" (James Reid Remix). With a dope beat and catchy lyrics, A-Team interprets the track through movement. It's a big production for the dance group and all of the members were excited to film the visualizer.
Catch A-Team going over their choreo, style, and personalities in this behind-the-scenes recap video.
They gave major kudos to the production team as it was one of the first times they saw the crew in action. They talk about how the respect between the dancers and the crew is mutual. It's not often that a dance group is added on a label roster, but the A-Team feels the support from the Careless Music team. It was a team effort to make all of it come together.
Check out the full visualizer below!
Cover Photo Credit: A-Team Instagram
Happy Filipino American History Month! To kick off the month, MYX Global will be spotlighting Filipino creators you need to know about if you don't already. Stay tuned all month for new profiles of amazing Filipinos in dance, tech, social media, and sports.
First up is multi-hyphenated actress, choreographer, and influencer Tori Caro. She's behind some of your favorite dances you see on TV and in film. Get to know her with these 5 facts:
Tori Caro is 20 years old and a San Diego native. She started dancing competitively at a young age. In her last year in competitive dance, she was named the Radix Core Performer Winner. This allowed her to travel and assist other dance instructors. As a young dancer, she trained around 20-30 hours a week!
2. She's choreographed for shows and films like Riverdale, Kissing Booth 2 & 3, and Julie and the Phantoms.
Remember the epic arcade dance scene in Kissing Booth 2 between Elle and Marco? Yup she co-choreographed it along with Paul Becker.
3. She's a huge LA Dodgers fan, but she also roots to for her San Diego Padres once in a while. Catch her at games cheering on her teams or munching on her go-to ballpark snacks.
4. Tori has worked with the legendary Kenny Ortega on projects. Her most recent project with him was Netflix's Julie and the Phantoms which is about a ghost band who died in the 90s and gets brought into today's world. They befriend, Julie who now lives in the band's old rehearsal spot. In addition to choreographing for the show, she also plays the role of Kayla.
5. Tori wants to continue in acting and is interested in having a role in an action movie. With her all-around experience in dance, film, and TV, she would like to contribute in writing a script, according to Naluda Magazine. She also has aspirations to graduate from college, which is so relatable for so many families but especially in a Filipino crew. Lastly, she'd also like to start a charity or foundation to benefit the elder, animal, or environment.
Follow her on Instagram @toricaro to keep up with upcoming projects, latest dance crazes, and what's next for her.
We have more features coming this month so be sure to tune in! Is there someone you want to see spotlighted? Send us a tweet @myxnews.
Cover Photo Credit: Tori Caro Twitter
Disney+ finally made available to stream the animated Disney short Us Again. From the start, the audience can feel that this short is special. There was a sense of hope and joy in this short that we've been missing for the past year. It's more than just about dance, it's about taking the time to do what you enjoy doing.
Keone Madrid, a Filipino choregrapher is responsible for the movement of the characters Art and Dot, an elderly couple who rediscover the joy of dance and that youth is only a state of mind. As we grow older, we get caught up in "adulting" and sometimes forget about what makes us happy. Keone chorographed the routine alongside his wife Mari Madrid which made it all feel so authentic. In this rehearsal footage, you see the beginnings of the choreo beside the final product.
Keone writes how he was in awe of the process: "Watching them [Art and Dot] dance our choreography fills me with so much joy, emotion, hope and inspiration (and some jealousy because the they do the moves way better than us). Then I'm simultaneously mind blown that the animators animated our choreography by hand…" He's reminded of all the times when dance was a normalized to a non-sensical career path, but believed that dance was more than just a hobby. Dance is a universal language that brings people together which Us Again reminded him.
Cover Photo Credit: Disney Animation Twitter
FAHMFest aka the largest Filipino Festival in LA is bringing the food, art, music, and fashion to San Pedro, California. The festival is set for October 16-17, 2021, just in time for Filipino American History Month. It is all inspired by Filipino culture and brings together music, food, art, and fashion. Get a 1-Day or 2-Day VIP Pass and enjoy all the festivities that weekend!
They'll transform the historic Port of Los Angeles to celebrate the culture and the elements that make it so special. The lineup of performers is special with emcee sensation EZ Mil, Bay Area favorite P-Lo, and legend Jeremy Passion who's no doubt bringing the unofficial Filipino anthem, Lemonade to the stage. These artists are only a few performers named in the 2-day festival with more going to be announced soon!
FAHMFest includes four of our favorite topics: Music, Food, Art & Dance, and Fashion. Everything is family friendly so bring all the titas, titos, cousins, everyone!
• Music is the heartbeat of any celebration. Enjoy spectacular live performances from headline artists, local favorites, and beloved newcomers. No matter your taste, you'll find your groove at this two-day musical paradise.
• For food, you'll step into various "districts" like Filipinotown, Koreatown, and Chinatown to get an authentic taste of Asian cultures – curated by popular chefs and restaurants in our local community.
• Cultural folk performers will be dancing throughout the festival all weekend long. We will also be showcasing a diverse collection of local art and pop-up installations. Don't forget to stop by our dance competition judged by members of popular dance crews!
• The winners of Miss Philippines USA and other pageants will grace the catwalk wearing the finest in Filipino fashion. Find the work of well-known designers at our vendor booths.
Check out FAHMFest for more info!
Cover Photo Credit: FAHMFest Facebook
McDonald's is continuing to celebrate the beautifully diverse Asian Pacific American community. They're introducing #WeAreAPA – a digital photo series spotlighting the roles less traveled by Asian Pacific Americans. This new series is in partnership with Dear Asian Americans (DAA) podcast and the Center for Asian American Media (CAAM). They look at seven inspirational people and their stories. Included are two Filipino-Americans Mike Magpayo and Georgina Pazcoguin.
Mike Magpayo – he's the current head basketball coach of University of California, Riverside, and the first-ever Asian American Division 1 basketball head coach
Georgina Pazcoguin – a half-Filipina New York City Ballet dancer who is leading the charge to remove "yellow face" in ballet
Other trailblazers' stories who are spotlighted include:
Carol and Andrew Chin – Carol, a Chinese immigrant from Venezuela, and McDonald's franchisee, with her son Andrew, a former professional baseball player
Kana Hatakeyama – a Japanese-American actor and CAAMfest 2021 filmmaker who explores her experiences of living in Japan and the U.S. in her works
Steve Kim – a Korean-American and formerly incarcerated University of Southern California professor who founded Project Kinship, a prison reform and human rights advocacy organization
Sapna Pandya – a queer Indian-American pandita (Hindu religious scholar and marriage officiant) who is reimagining inclusivity within South Asian faith and cultural traditions
Sunmi – a non-binary diasporic Korean cartoonist whose zines and upcoming graphic novel inspire other Asian American youth
Up to three stories will be featured weekly on DAA's Instagram throughout May, while CAAM's social channels will post select content throughout May. Each feature will include a set of portraits that represent their story, and a complementary interview that will highlight life lessons and what it means to them to be APA today.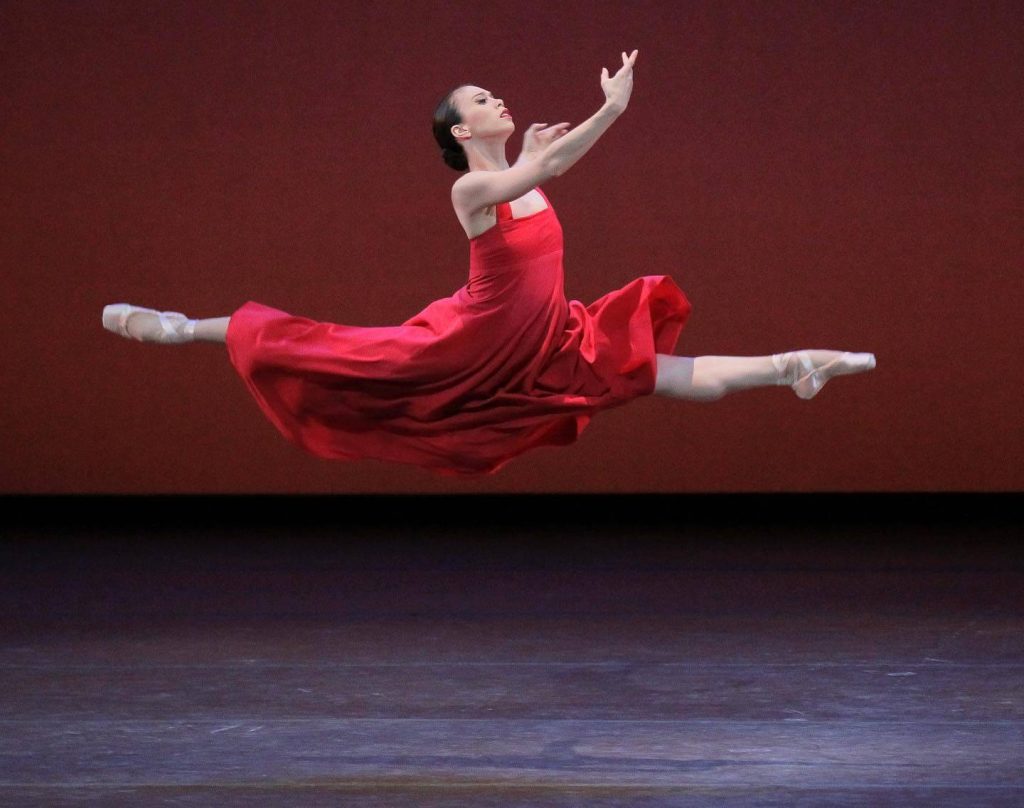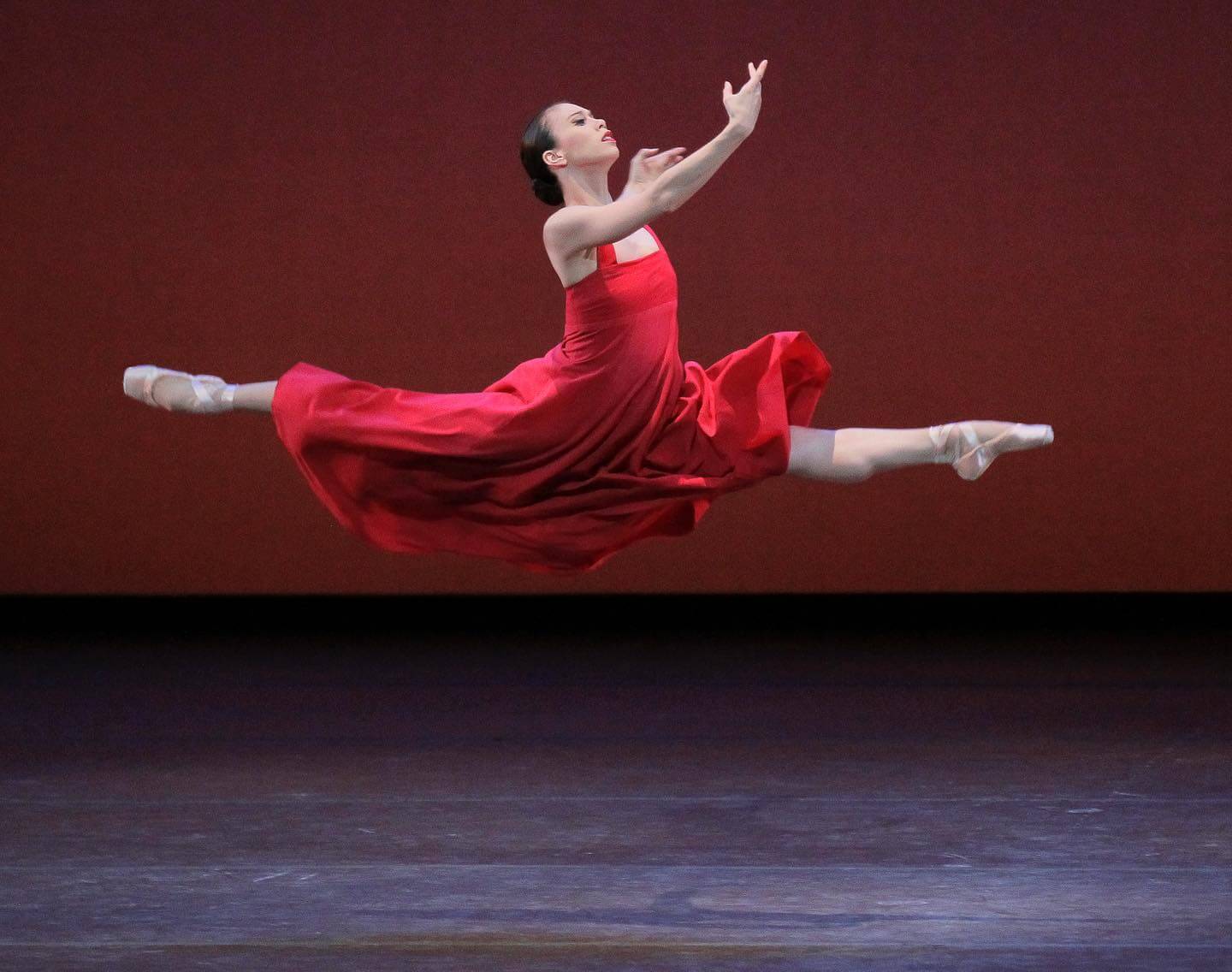 Independent photojournalists Eric Lee and Emanuel Hahn, whose work has been featured in major national publications, captured each person and their story. Lee and Hahn's personal ties to the APA community provided an authentic point of view that aided in capturing the complexity of each story.
As a company that serves diverse communities, McDonald's is committed to celebrating and bringing awareness to important moments that reflect the communities we serve. McDonald's has previously celebrated Asian Pacific American Heritage Month with APA Legacy, a series of public service announcements highlighting Asian-American changemakers, that aired nationally for more than seven years.
About McDonald's USA Community Efforts
The McDonald's #WeAreAPA is just one of many company initiatives created to connect with the communities McDonald's serves. These efforts also include hosting webinars such as Classroom Convos, which focus on topics currently impacting Asian and Pacific Islander American students, the HACER® Education Tour, which provides information to navigate the college application process, the Black & Positively Golden Mentors Program, which pairs industry leaders with up-and-coming changemakers in the same fields, and the Archways to Opportunity program for restaurant crew which provides educational resources to eligible employees at participating U.S. restaurants. Together, with franchisees, we are creating opportunities to feed and foster our communities.
About McDonald's USA
McDonald's USA, LLC, serves a variety of menu options made with quality ingredients to nearly 25 million customers every day. Ninety-five percent of McDonald's 14,000 U.S. restaurants are independently owned and operated by businessmen and women. For more information, visit www.mcdonalds.com, or follow us on Twitter and Facebook.
Cover Photo Courtesy: IW Group Agency
What happens when Ez Mil, one of the hottest upcoming MC/rapper meets the legendary dance crew the Jabbawockeez? You get a collaboration in the making. Ez Mil and the family turned up at the re-opening of Jabbawockeez's show Timeless in his hometown of Las Vegas. The champs of Season 1 of "America's Best Dance Crew" have been in the game for years. Now, Timeless marks the 10 year anniversary of performing in Vegas.
The Jabbawockeez are still the best in entertainment for creating intricate and creative choreographed dance routines. Their famous white masks and gloves are universally recognized and draws the focus to the unified choreography. However each dancer still brings their own flare. With that, Ez shows the Jabbawockeez what he's got in a little dance cipher. All we can say is it's OG approved!
Ez grew up watching Jabbawockeez in the Philippines and now gets to meet them in the flesh. He met the cast and original dance members and they welcomed him and his family with open arms. Some of the crew even gave "mano po" the honoring-gesture to elders to some of Ez's family. It's all love between Ez Mil and the Jabbawockeez. He was also hyped to get a little private dance lesson straight from the Jabbawockeez. But honestly who wouldn't be? Time to manifest a collab in the future.
Cover Photo Credit: Ez Mil Facebook
Careless Music, the independent label founded by James Reid made huge announcements today. Last MYX Global caught up with James and Careless A&R Bret Jackson (KINGwAw), they hinted the next signee is a she and has the letter E in their name. Today, we finally find out the newest Careless artist is upcoming artist Jolianne Salvado from Cebu, Philippines. However, Careless drops another surprise with a signee that diversifies the label as a talent management company. Also added to the roster are dance world champions, The A Team.
JOLIANNE
Jolianne who's currently 17, was a contestant on The Voice Kids Philippines in 2015. Since then, she's already opened for Air Supply, Michael Learns to Rock, and Stephen Bishop. Her R&B/Pop sound fits right in with Careless' vibe. With Jolianne's smooth riffs and silky sound, her debut single Sublime out on March 26th is sure to cater to the Careless Music fans. She'll not only be releasing a song, but also a music video.
Hoping to create music that resonate, Jolianne's Sublime is reminiscent of a soulful track that showcases her vocal talent. Besides her debut single under Careless Music, be on the look out for even more music coming this year.
THE A TEAM
The label then ventures out to turn "movement into poetry" with the addition of The A Team. They are leading the way in Philippines dance hip-hop as they've represented at the World Hip Hop Dance Championship in Las Vegas. The crew led by dance duo, Angelica and MJ Arda brought home gold in 2014 and named as Megacrew champions. The Ardas are "excited and hyped to embark on this new journey with Careless." With the crew's 10 year anniversary, they look to elevate dance in both the community and industry.
CARELESS MUSIC 2021 AT A GLANCE
Careless Music has more in store for 2021 from new music from their artists: Nadine, AstroKidd, Massiah, and James. The team is also expanding to visual art with the production company, The Finest. They look to break the norm and explore new possibilities using creative spaces.
Their projects so far has touched on various creative avenues for their artists. The goal is to continue their artistry and professionalism while expanding locally and globally. Careless Music has partnered up with Transparent Arts. Transparent Arts was founded by Far East Movement and collaborated with some of the biggest names in music. Another way for a global reach is with collaborations. We caught a glimpse of it with James' feature on Backhouse Ballin' with Vancouver R&B duo, Manila Grey.
A lot is on the horizon for Careless Music just wait and see. With new content set to release throughout the year, expect a new digital experience. On the lineup are live performances, livestreams, and digital concerts. Just like you we're along for the ride and ready to jump into the experience.
Cover Photo Credit: Careless Music Facebook
Singer, dancer Ken San Jose drops his latest single, "Halma" today! This dance track will get your energy up and put you in a good mood! Ken ventures into songwriting in this Tagalog-English track.
Download and stream here
About Ken San Jose:
Performing has always been in his blood. Starting at a young age, Ken had a passion for dancing and singing. He started training formally in hip-hop in 2014 with various dance studios like Movement Lifestyle and Millennium Dance Complex in Los Angeles. In 2018, he competed in World of Dance Philippines and made it to the finals. His latest singles "Lose Control" (2019) and "A Chance to Hold" (2020) are out now.