Dante Basco and the Basco brothers had a successful World Premiere at SXSW 2021 and overall stellar film festival run with their movie, The Fabulous Filipino Brothers. Dante's directorial debut with 1091 Pictures is now out for everyone to stream! Log in to your Apple TV+, Amazon Prime Video, and Google Play accounts to start watching!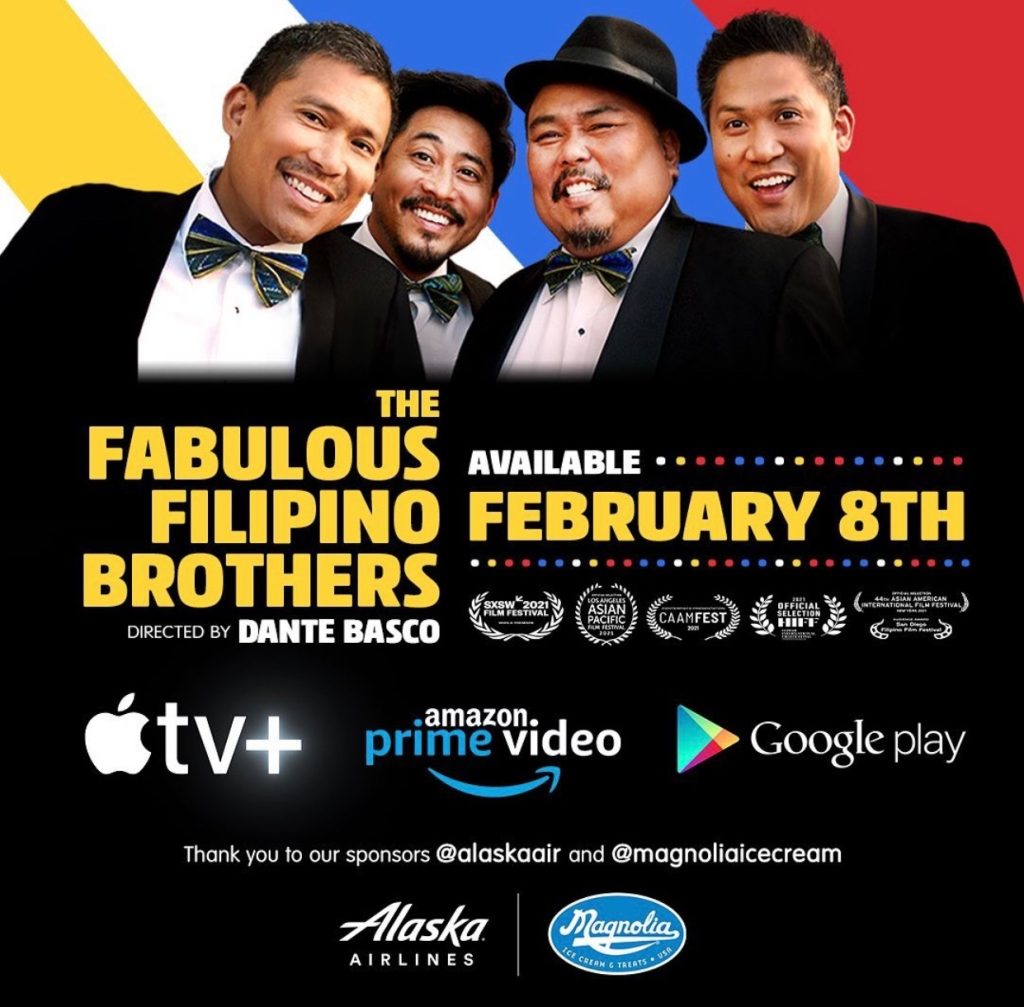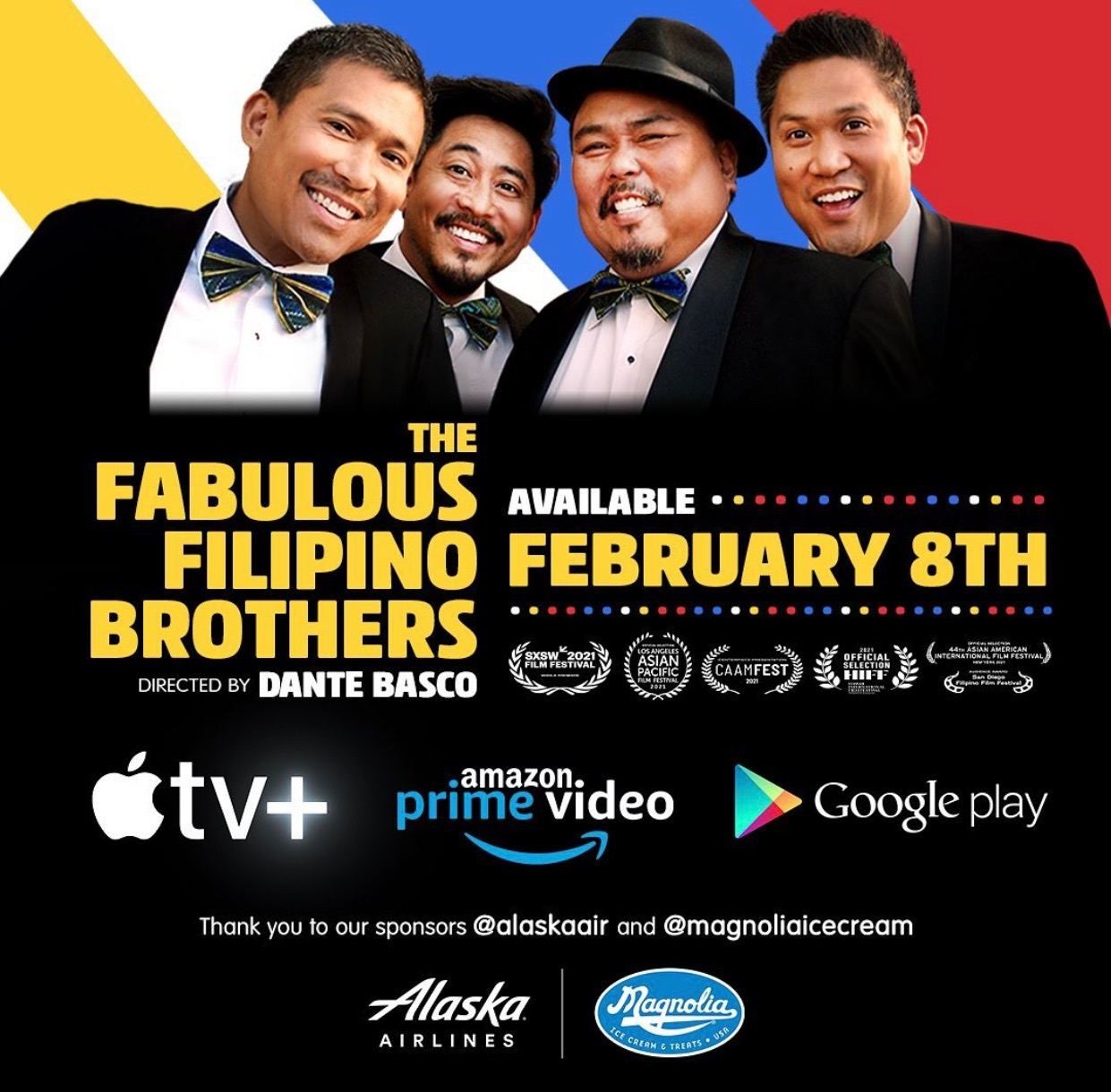 If you want to get some inside details to making the film, you'll want to tune check out our MYXclusive with the Basco Family! Dante, Darion, Dion, Derek, and Arianna join DJ Marlino for a chat about making a film that is showing who they are as a family. They talk about portraying a real Filipino family on-screen and being our own uniquely Filipino selves. If you want to see the realest representation of us on film, we're all in for a treat! In the words of Dante Basco, "no one has ever seen no Filipinos on film like this ever."
After its robust World Premiere at SXSW 2021 and a stellar film festival run, the film, co-written by Dante and Darion Basco, the film is told through four vignettes that follow each of the Basco Brothers as they prepare for the ultimate Filipino family event – a wedding.
It's an intergenerational comedy that is sweet, at times raunchy, and full of heart. Filmed pre-COVID, the background was set in their hometown of Pittsburg, California. Dante wore multiple hats behind the camera along with his co-stars the Basco siblings Darion, Arianna, Dionysio, and Derek. The film's score was produced by AJ Rafael.
According to Deadline, Dante Basco and his brother Darion co-wrote the film in collaboration with management and production company, TheMachine. In addition to starring their family, it also included Solenn Heussaff, Tirso Cruz III, Liza Lapira, Joe Jitsukawa and Joey Guilla rounding out the cast.
The Basco Brothers have been promoting the film and holding screenings around the U.S. Dante has always dedicated himself to Filipino American representation in media, and telling stories of his community to the nation. Catch the remaining 3 tour dates in SoCal!
2/8 – Los Angeles, CA at 2220 Arts + Archives (with special guests and Q&A panel with Dante Basco)
Cover Photo Credit: Dante Basco Twitter
AJ Rafael and Alyssa Navarro's Kuyate clothing brand has just released a collaboration with Dante Basco's directorial debut film,  Fabulous Filipino Brothers. The collaborative piece is a 3-panel hood fleece-lined pull-over with a graphic on the front that reads "Fabulous Filipino." The film will be released on February 8th, and a fun fact, AJ had a big hand in the music behind the project as he scored the film!
You can purchase the hoodie on the Kuyate website and also check out their new drops here. Don't forget to keep it locked on 1091 Pictures for updated information on the film release on February 8th of this year.