Time to get ready for summer with this new Warby Parker limited edition sunglass collection featuring Toro y Moi. With an upbeat, expressive, and catchy sound, Toro y Moi channels those traits through his personal style with the Mahal Sunglasses. Inspired by his newest album—also named "Mahal"—these frames are laid-back yet vibrant, eclectic yet approachable.
The frames come in nostalgic objects in two retro color palettes colors, papaya and clear for an effortless look. One up your summer outfits with these new shades starting at $95 and try them at Warby Parker stores.
Also check out the launch this Friday, May 27th in Berkeley, CA and hang out with Toro y Moi to celebrate this collection. For every pair of glasses or sunglasses purchased, a pair of glasses is distributed to someone in need.
Cover Photo Credit: Toro y Moi Instagram
The RHU line where Fil-Am designer Rhuigi Villaseñor collaborates with Zara to redesign the human uniform. This new menswear label, Redesigning Human Uniform (RHU) is a take on post-athleisure and streetwear era where the clothes reflect individual personality while still being functional and comfortable.
Vogue shares that two key items of the line are leggings and nylon button-down. RHU in a way mirrors Villaseñor's jet-setting lifestyle where he can be as comfortable dressing to the tens as he is in wearing his Rhude clothing at events. The more affordable line shows that good design doesn't have to be expensive.
The inspiration for the line comes from wanting to carry on the spirit of Rhude for younger audiences who want the look of luxury without breaking the bank. "When I started Rhude, a lot of it was coming from a yearning for luxury," he says, "but prices are up, inflation is up. How can the kids shop? This collection is not only about escapism—it's really making sure they are still a part of something special. I want to offer something that could feel as if it speaks the same language as what Rhude is doing or what I'm doing next with Bally but at a price point more customers can afford."
Just like its brother brand Rhude, RHU is more than its clothes, it's a lifestyle. Check out the line and find your identity from its jackets to graphic tees, hats, and footwear all catered to creating a new uniform.
Cover Photo Credit: Rhuigi Instagram
Filipinos came in style to Coachella Valley this year, whether it was checking out the LIVE performances at the festivals or mansion hopping to the various lounges and house parties in the desert. See a list of some of our favorite outfits below. Fill out the form and let us know who YOU think had the best outfit or was had Coachella style that you would wear as well. Everyone that submits an answer will be automatically entered to win tickets to an upcoming MYX virtual concert so you can have your own Couch-ella at home!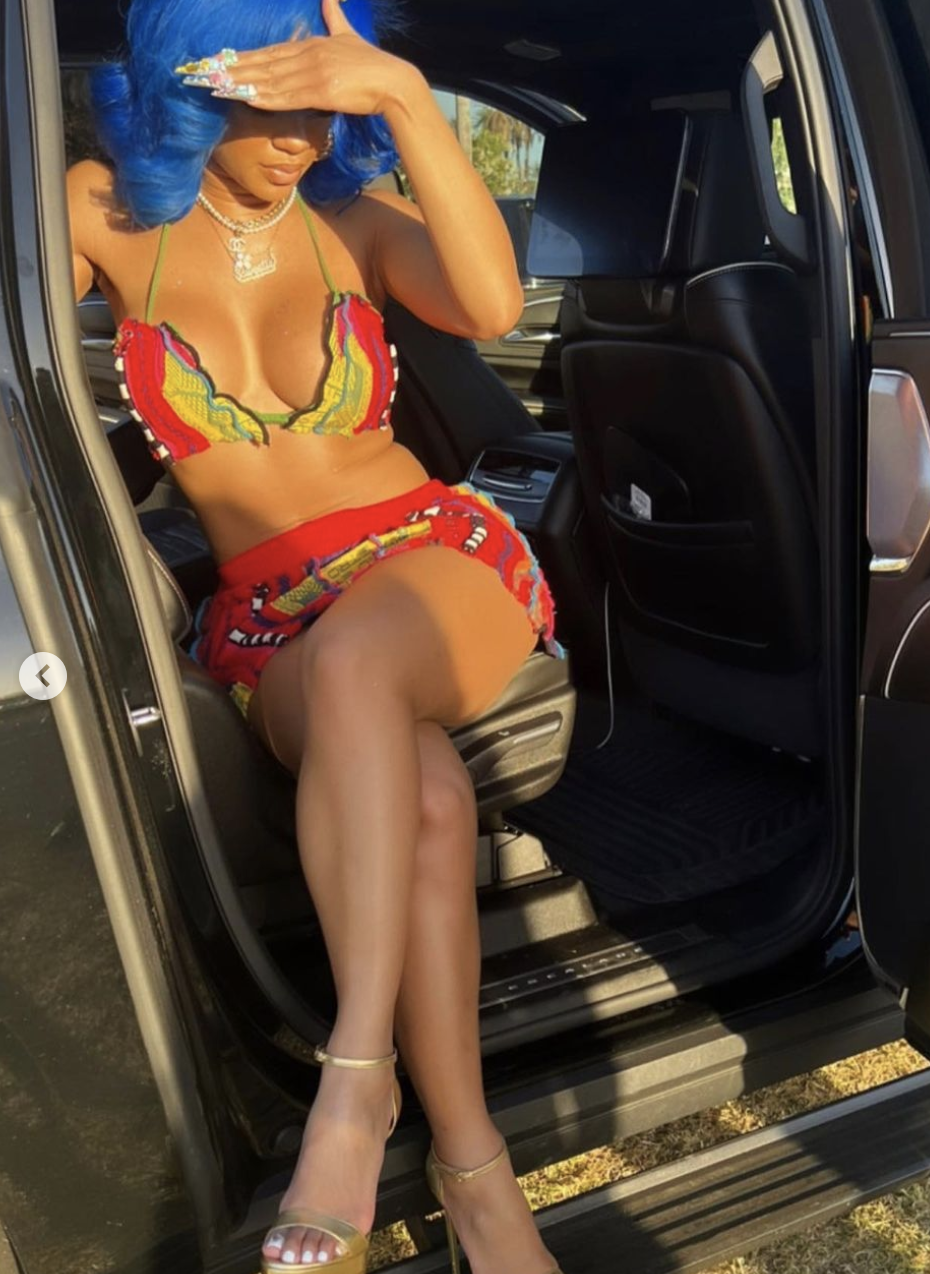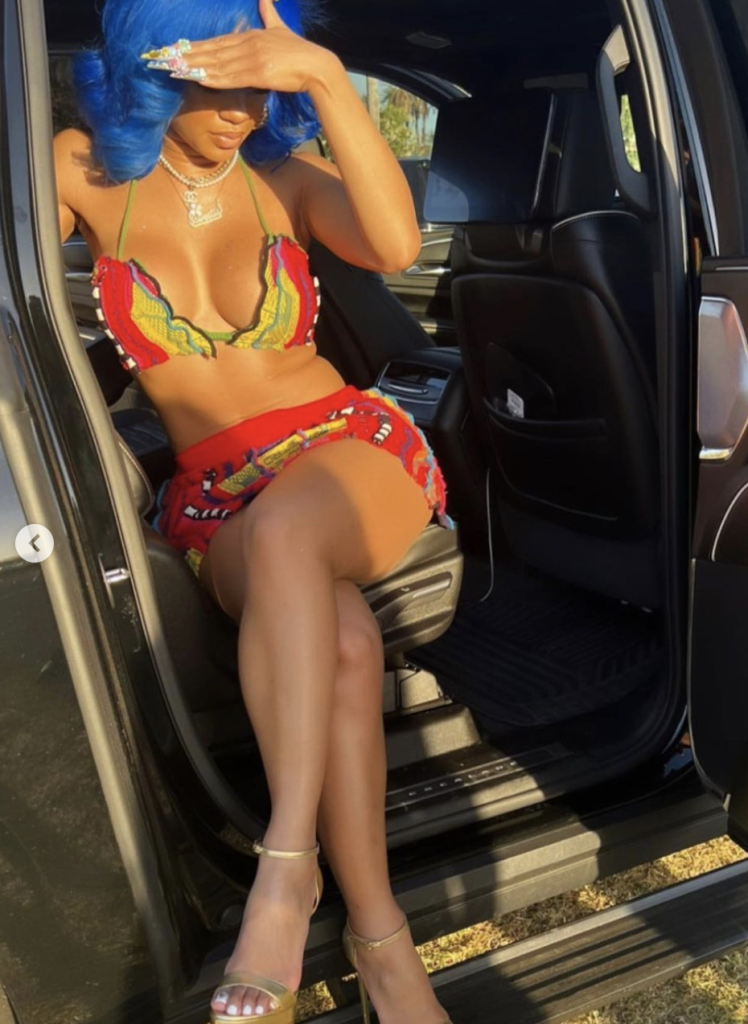 Cover Photo Credit: Vanessa and Stella Hudgens
It's a given that Manila Luzon has fabulous style and we want to also learn how to embrace our inner kings and queens. In an early issue of Mega Entertainment, Manila Luzon talked about their love life and the drag scene in the Philippines. An advocate for people channeling their inner kings and queens, Manila Luzon hosted the first drag queen reality TV competition in the Philippines, Drag Den.
Aiming for inclusion and belief that some of the most creative people are from the Philippines, Manila Luzon looked to showcase the best pageant talent while crowning someone the Filipino Drag Supreme. Drag is more underground in the Philippines so Manila Luzon wants to bring it to the forefront in a mainstream way. Who doesn't love a good reality show?
Manila Luzon wants to expand the conversation around what drag is and inspire others to create, be in awe of their beauty, and embrace their transformations. Check out more from the issue here!
Cover Photo Credit: Manila Luzon Instagram
One of the most popular music festivals, Coachella was back this past weekend after a 2 year hiatus. A huge lineup was set from Harry Styles, Billie Eillish, and The Weeknd headlining each night. However, Filipino musicians also take the stage like EYEDRESS and beabadoobee performing at the Sonora and Gobi stages. Besides the music, the fashion is one of the most talked about points during the 2-weekend festival and some of your favorite Filipino stars enjoyed the desert vibe while looking chic. Lets take look at some of the outfits worn in Weekend 1.
Vanessa and Stella Hudgens
Vanessa Hudgens is the queen of Coachella and her outfits do not disappoint. The wanderlust looks she bought to the festival throughout the years is a staple that isn't going anywhere. This year, the Hudgens sisters dress up in PowerPuff Girls colors in pink, blue, and green.
Nicole Scherzinger
Nicole Scherzinger brings the animal print pattern to the desert. The outfit screams boho-chic plus it's paired with oversized sunnies and accessories to complement, it's perfect.
Valkyrae
Valkyrae keeps it comfy and simple in a two-piece outfit with mesh pants. Whenever at Coachella, you definitely have to keep yourself cool so you can't forget the bucket hat!
Saweetie
Ate Icy brings the color with reds, blues, and gold in her outfit. We're loving the hair and the two-piece outfit designed with a textured pattern.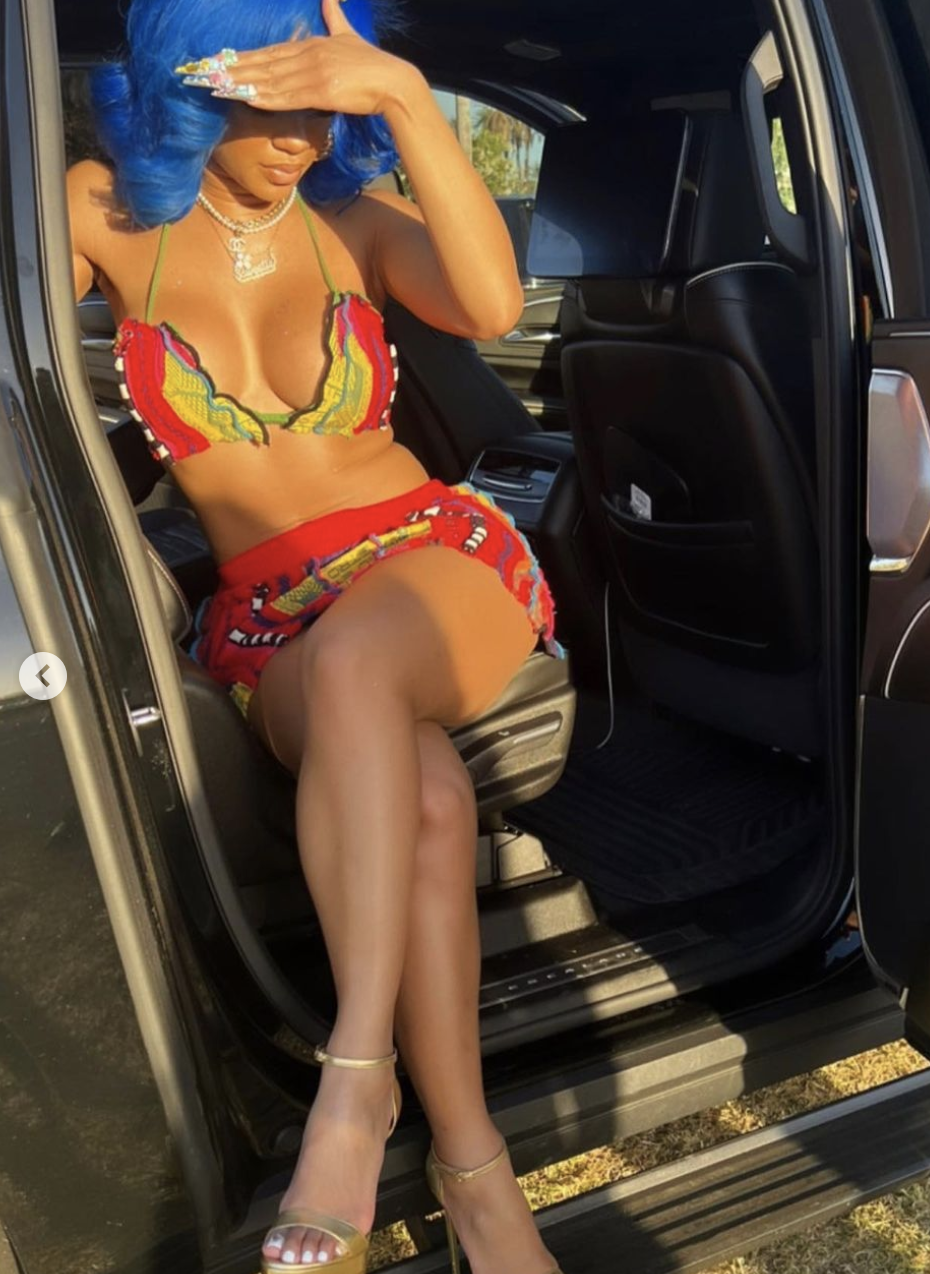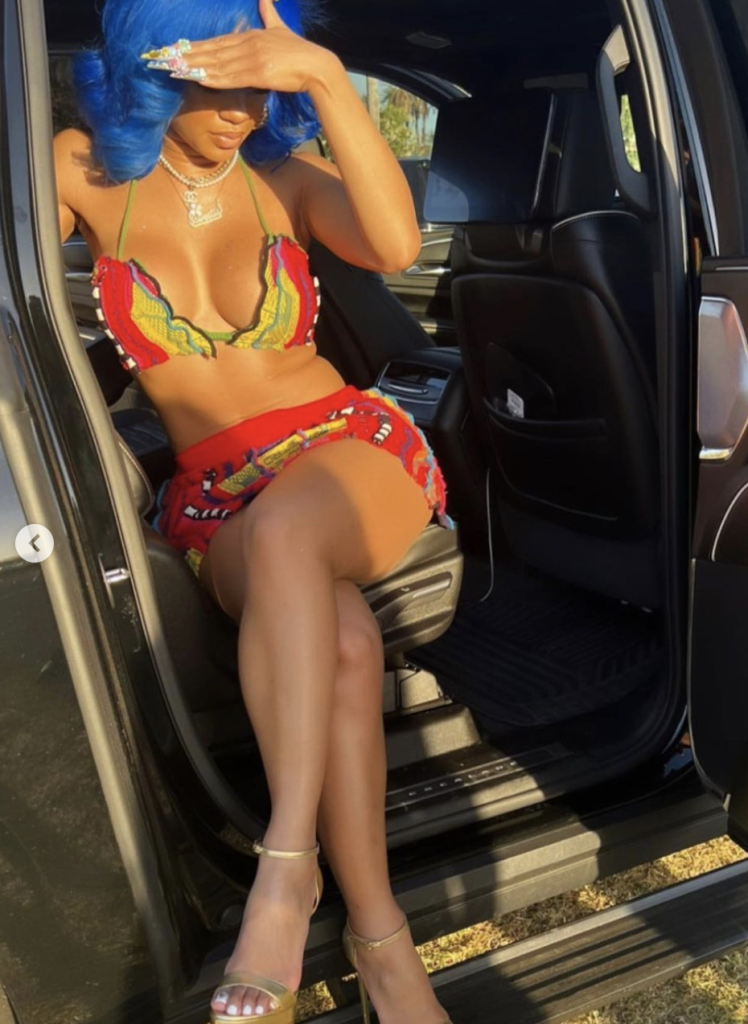 Erin Lim
The E! Entertainment host hangs out at the Revolve Fest and talks to many of the celebrities passing by including Kim K. Erin keeps it cool and flowy with a white ensemble and a cute space bun. This outfit is going to the archive for summer fits!
Raissa Gerona
The Chief Brand Officer for Revolve brings the groovy vibes to the festival. Hosting the Revolve pool party was the place to be with everyone from celebs to influencers popping by for drinks and IG-worthy backdrops.
EYEDRESS
A Sunday performer, EYEDRESS was in the middle of the action, hanging out in the pit with Jaden Smith. The Filipino artist stuck with the basics in an all-black outfit with brown chest strap.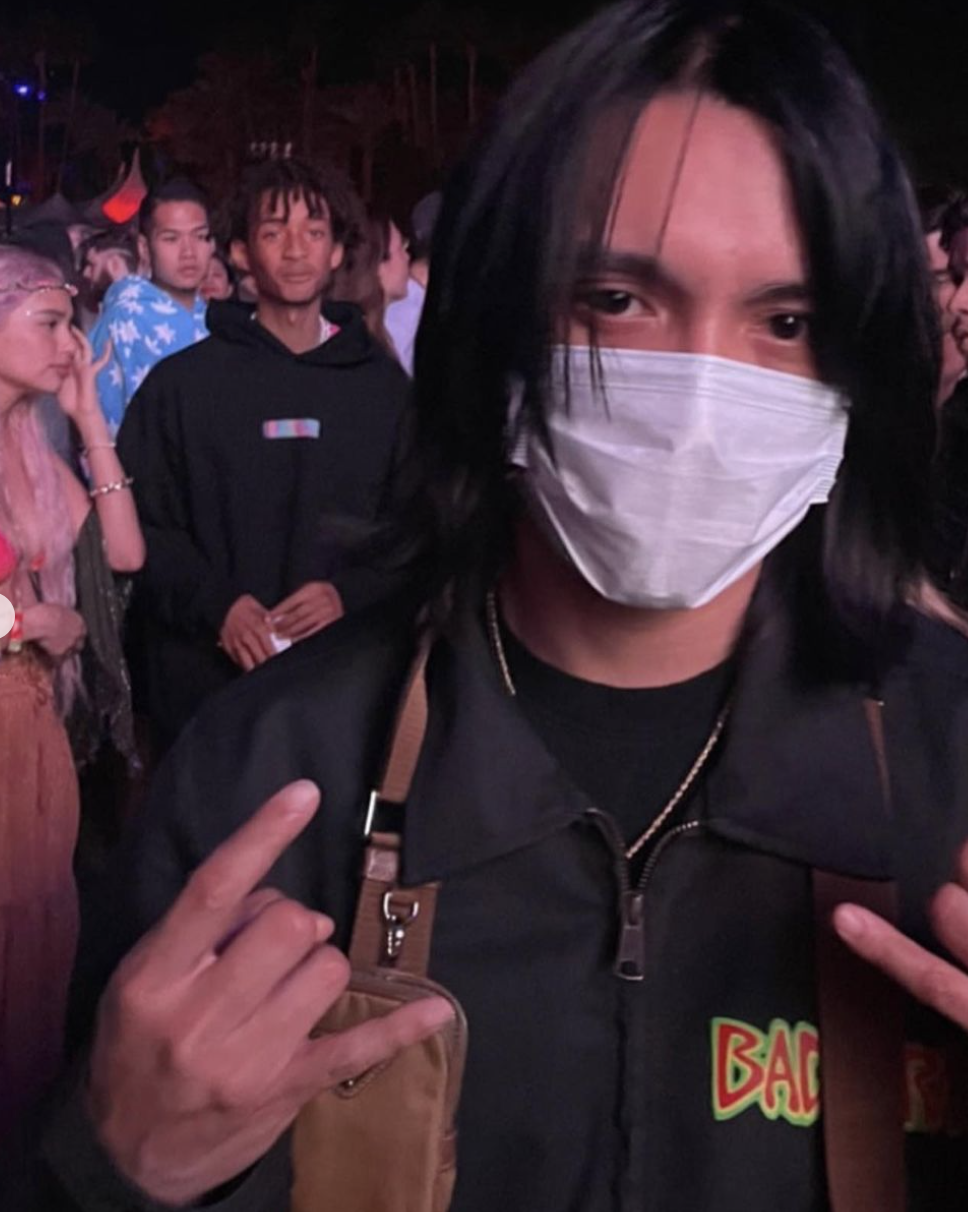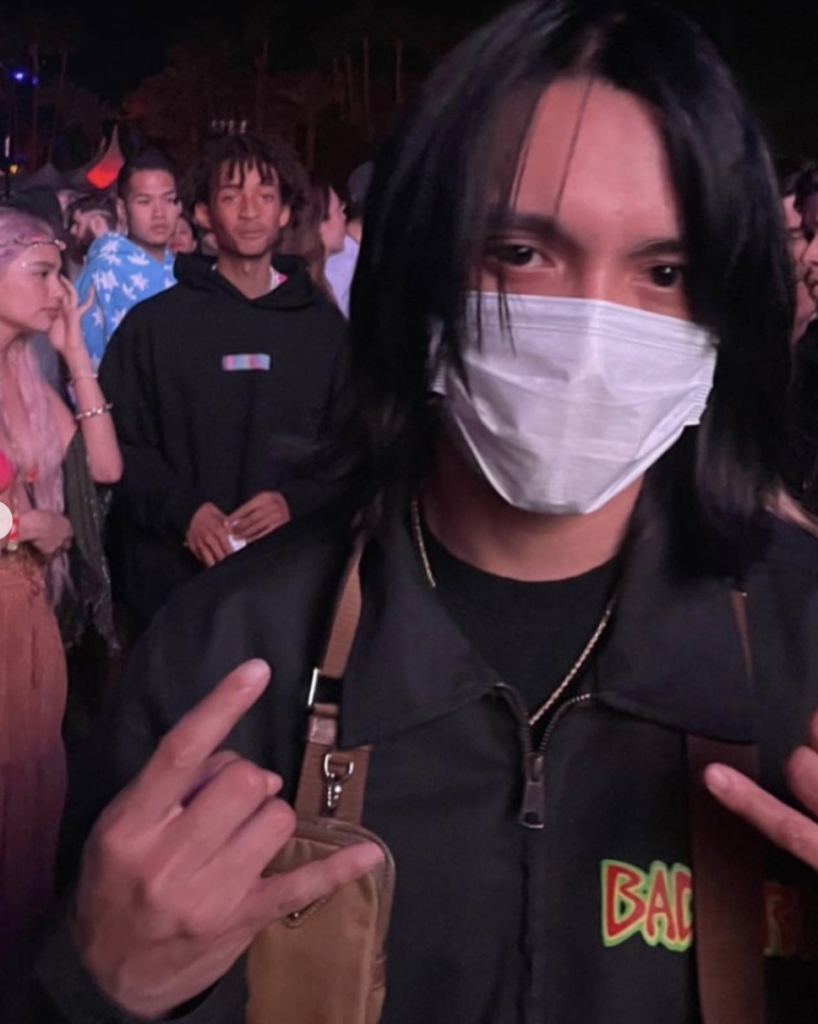 Jen DeLeon
Twitch host, Jen DeLeon went with a retro look in a halter and skirt combo. Her fit plus the backdrop behind one of the iconic Coachella structure, it didn't miss. She's there to cover all sorts of Coachella content from the sets, looking for the best outfits, best food, and more.
Miss Kay aka Keiffer
Miss Kay slays Coachella in a leather outfit. She blazes through the desert heat with a smile and a dope oversized leather blazer. We need to know where it's from!
Bretman Rock
Bretman rocks all 3 days in different looks, but our favorite is the princess-inspired look rocking all the shimmers and glitters possible.
Bella Poarch
Bella keeps it fun and flirty in another retro pattern that's sure to stick out. Her signature long braids adds to the look and can we talk about her leg warmers!
Jay-R and Mica
The couple take to the dessert in a desert appropriate rock and cowgirl themed outfit. Mica rocks a cowboy hat and mixes it with a boho-fringe top with boots for the dusty conditions. Jay-R keeps it rock-n-roll with KISS muscle tee ready to fend away the bright weather.
beabadoobee
The Fil-British Coachella performer chose a young and fun mini dress outfit before taking the stage. She kept it chic and simple showing off her body artwork.
Can't wait to see what kind of outfits will be at Weekend 2 of Coachella!
Cover Photo Credit: Valkyrae Instagram
After launching the new Blythe Cosmetic line, Andrea Brillantes tackles another fashion collaboration with H&M. The young actress shared the announcement over social while showing off her personality through clothes. Andrea goes with the colorful combinations and patterns for a retro look, the definition of Gen Z. Wish we could all pull off looks as effortlessly as her.
The video shows Andrea embracing her style and snatching her fashionista crown. Andrea shares that she expresses herself through fashion and H&M is a staple in her wardrobe. Now, teaming up with a brand she loves is a huge accomplishment as Andrea can be herself with flare. We're looking forward to seeing more from the team up, maybe there could be a possible collab line in the future.
Cover Photo Credit: H&M Twitter
Bally, one of the oldest luxury fashion houses globally, has just appointed luxury lifestyle and streetwear brand founder of RHUDE, Rhuigi Villaseñor, as their new Creative Director. The Switzerland Born fashion house made the recent announcement on Instagram and to the press.
CEO of Bally, Nicolas Girotto shared his excitement about Rhuigi joining the team stating they found the right champion in Rhuigi.
"Having found the right champion in Rhuigi, we are ready to move Bally to the next level…[his] deep understanding of Bally's history coupled with a distinct appreciation of the Swiss lifestyle will be instrumental in ushering the brand into the future." 
Villaseñor also shared his sentiments, mentioning that he is proud to be appointed as Creative Director. The brand is near and dear to his heart as his family has been wearing the brand from generation to generation. From his grandfather to himself, Bally has been a staple in his family. He also mentions his admiration of the Swiss approach to luxury.
We will be able to see Rhuigi's first pieces of work for the brand with their Spring/Summer 2023 collection.
Cover Photo Courtesy of Rhuigi Villaseñor Instagram
Jacob Batalon is back at it again with another magazine cover. Jacob shared his first magazine cover debut a few weeks ago with 1883 Magazine and mentioned it was his first "of many" to come. This time he takes the digital cover of arts and culture publication "A Book Of."
Jacob shares his enthusiasm in a caption on Instagram revealing that the creatives behind the shoot, from the Photography to the styling and grooming, were Filipino. It's always great to see representation in front and behind the camera. The photos were shot by Irvin Rivera, styled by Estelle Aporongao and Make-up and Grooming by Jeni Chua.
To top things off, Jacob and the rest of the Spider-Man No Way Home cast just shattered worldwide records with a $587.2 Million worldwide debut. This marks the third-biggest global debut of all time. Jacob is also finishing off the year strong as he goes into production for the lead role in SYFY's new show Reginald The Vampier.
Check out Jacob's cover story here.
Cover Photo Courtesy of A Book Of Website
Two Fil-Am designer and fashion influencers make HYPEBEAST' 2021 HB100 List. This year, Rhuigi Villasenor founder of RHUDE and stylist Aleali May are included for their creative contributions within fashion. To be recognized by a leading platform for fashion and streetwear is a huge win for them. RHUDE has become a fashion staple amongst Hollywood from artists to athletes, and actors while Aleali May has also been styling some of the biggest names while also shaping the female sneaker culture.
This year, both designers paid tribute to their Filipino roots. Rhuigi partnered with Instant Brand for the "Late Summer" lifestyle collection that was inspired by his mother who taught him how to cook and enjoy life. All of the items are reimagined products that include Corelle plates, customized chef's knife and various accessories. Cooking was a prevalent activity in his household that Rhuigi wanted to stay true to Southeast Asian prints.
Every design in the unique collection is a blend of his roots and the recognizable bandana print that helped heighten the brand. HYPEBEAST mentions how Villaseñor's world of high-priced streetwear knows how to serve up cool, infusing elements of art, travel and sport into his very LA-inspired clothing.
As for Aleali May, what hasn't she done yet? She just released her Barbie doll that was inspired by her favorite fashion week look while also dominating in the sneaker game alongside with the Jordan brand. She looks to continue finding ways to empower women and communities in a male-dominant industry.
One of her most recent drops was the Jordan Brand's "Fortune" collection where Aleali paid homage to the influencer's Filipino and Black heritage. It's basically a reimagining of the AJ14 with a jade flare. The design was inspired by her grandmothers. The jade outline on the sneakers is a nod to first piece of jewelry she was given by her grandmothers which were jade pieces.
Check out each of their full profiles on HYPEBEAST!
Cover Photo Credit: Rhuigi Villasenor Twitter
With the cold and sometimes snowy or rainy weather, we all looking for a comfy outfit. Here comes Patrick Starr with his latest holiday collection, Fierce Comfort in collaboration with Fashion to Figure. The collection includes must-add items for your Christmas list.
Dress down for the holidays with a sherpa-like suit complete with a jacket and sweats, all the way down to a bucket hat. But planning on a night out or need something to wear for a Friends-mas party? Dress up your fit with tons of sweater, cardigans, and long coats. The collection even has you covered if you're feeling fancy with sequence gowns, pant suits, and blazers. You'll be dressed for any occasion.
Patrick Starrr wants everyone looking stunning for the holidays so there's no excuse now. "I am so excited to share with you my new collection with Fashion to Figure titled 'Fierce Comfort...'My ultimate favorites are the blue and white teddy hoodie and highwaisted jogger pants! I've also included beautiful sparkly formal pieces, perfect for stuntin' before the family relatives too." The collection is only available for a limited time so don't wait until it's too late to grab your fit!
Cover Photo Credit: Patrick Starr Twitter
Recording artist and Songwriter Kiyomi comes together with Shoe Palace and New Balance to help celebrate and share her thoughts on Unity. She is featured in the diverse Shoe Palace x New Balance 327 Unity Pack campaign that dropped online this week.
The Unity Pack is a collaboration that comes together to promote and celebrate unity. One iteration of the design on the heritage silhouette showcases a mesh of colors, showing that it can be a beautiful thing when we come together. In a video for the campaign, Kiyomi touches on "Inclusiveness" and how it means to be acknowledged and welcomed no matter the differences. The campaign is a direct reference to that statement.
If you want to take a closer look at The 327 Unity Pack, it is now available for purchase online at the Shoe Palace Website.
Cover Photo Courtesy of Shoe Palace Instagram
Get your fabric, sewing machines, and tape measures ready as Bravo's "Project Runway" Season 19 is underway and featuring 2 Filipino designers ready to take the crown. San Diego's Kenneth Barlis and New York's Darren Apolonio are among the 16 contestants this season who will be mentored by designer Christian Siriano during the competition. The winner of the competition will receive the grand prize of $250,000. 
This season returns to its home base of New York City and the 16 hopeful designers come from all over the world. The judges this season includes Nina Garcia, Brandon Maxwell, and Elaine Welteroth with special guest judges Taraji P. Henson, Gigi Hadid, and Karlie Klosshelping. They'll decide the best design.
Both Filipino designers were born in the Philippines and then migrated to the U.S. Kenneth Barlis grew up in Zamboanga and started his fashion career at 17 years old. He's definitely not new to the industry with an already A-list clientele that includes Carrie Underwood, Khelani, Offset, Liza Soberano and more. However just like many Filipinos, nursing was his original career path. With one year left to complete his nursing degree, Kenneth decided to pursue his dreams of becoming a fashion designer in America. 
Now, he's launched KB School of Fashion, training models for pageants and runway shows. During the pandemic Kenneth created KB masks to donate to healthcare workers in San Diego and raise funds for those affected during the pandemic. Kenneth aims to make fashion accessible for everyone.
As for Darren Apolonio, a huge fan of David Bowie and Lady Gaga both inspired his take on fashion. An alumnus of SCAD in 2019, he majored in Fashion then moved to New York to pursue a career in fashion, fashion entertainment and visual arts. He's proud to represent his heritage and wants to become a designer without any boundaries who creates designs made for anyone.
You'll definitely want to catch this season and all the crazy creative challenges that will happen. Catch "Project Runway" on Bravo and streaming platforms the next day.
Meet the "Project Runway" Season 19 Designers:
· Octavio Aguilar – Miami, FL
· Darren Apolonio – New York, NY
· Kenneth Barlis – San Diego, CA
· Caycee Black – Brooklyn, NY
· Coral Castillo – Los Angeles, NY
· Meg Ferguson – Tulsa, OK
· Prajjé Oscar Jean-Baptiste – Philadelphia, PA
· Bones Jones – Brooklyn, NY
· Kristina Kharlashkina – New York, NY
· Katie Kortman – Japan
· Shantall Lacayo – Miami, FL
· Aaron Michael – Jackson, MS
· Chasity Sereal – Houston, TX
· Zayden Skipper – Atlanta, GA
· Sabrina Spanta – Bloomfield Hills, MI
· Anna Yinan Zhou – San Francisco, CA
Cover Photo Credit: @projectrunwaybravo