"It's a check!" Guap is back with a brand new music video with the boss, Rick Ross. Shot in Miami, directed by Chris Simmons. We hope to see a cameo at one of Guapdad's upcoming performances like Rolling Loud Festival LA in December with this new dope version. Stream the "How Many Remix" now alongside the new "1176" deluxe album on all streaming platforms. Also, don't forget to pick up the new "Chicken Adobo" apron alongside other Deluxe album merch, just in time for summer cookouts and Father's Day.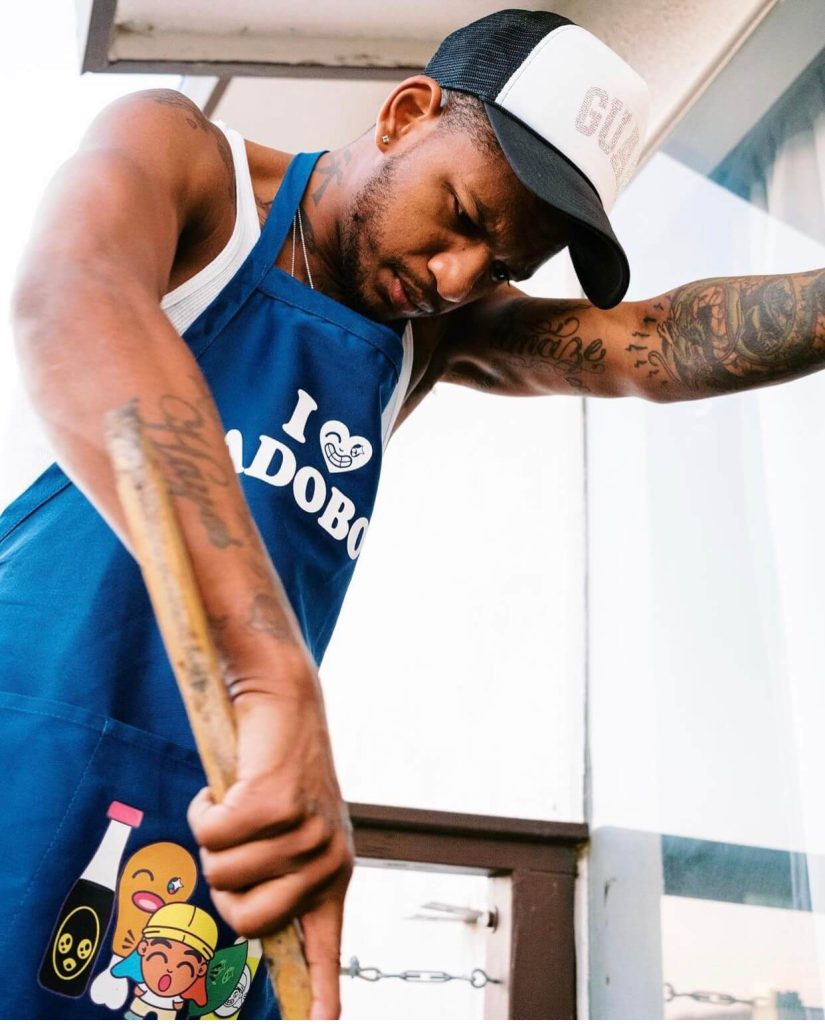 Shortly after the release of '1176', a collaborative album between Guapdad 4000 & !llmind, the two talents return with a Deluxe Edition that includes 6 additional tracks eager to come out from their archive. The hard-hitting beats & lyricism found on the '1176' (Deluxe Edition) complement both the original album and the prevailing chemistry within Guapdad's & !llmind's partnership. From the new tracks such as "Justin Bieber" to "Slumber Party", Guapdad showcases his energetic and viral enthusiasm while juxtaposing his innate ability to illustrate an even deeper side to his thoughts and emotions in tracks like "Swear To God" and "Say It Ain't So". Highlighted in the Deluxe Edition is a prodigious artist appearance from rapper, entrepreneur and record executive mogul Rick Ross. Featured in the "How Many (Remix)", Rick Ross reminds hip-hop fans that he is still the 'The Boss' in today's rap game. The hype of this feature alongside more music from Guapdad 4000 & !llmind, will have fans excited in discovering a new side to '1176'.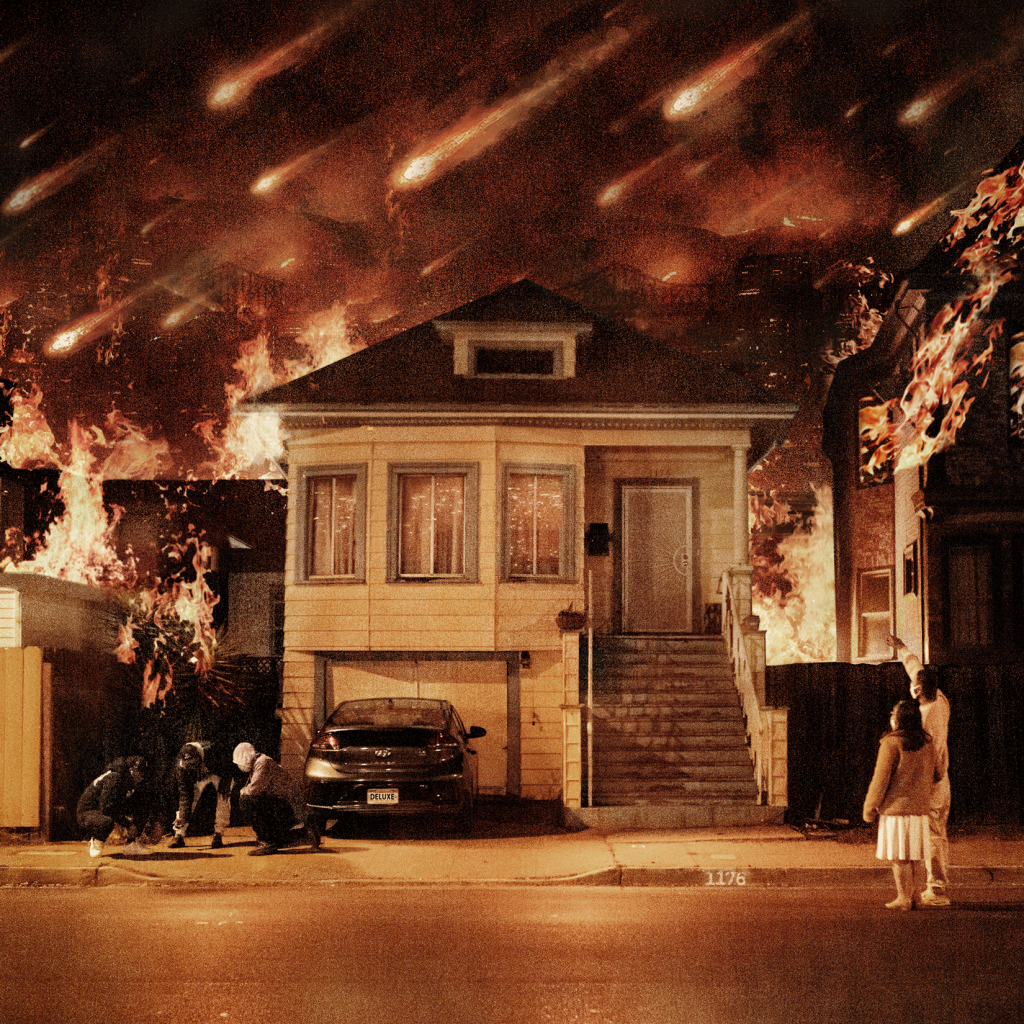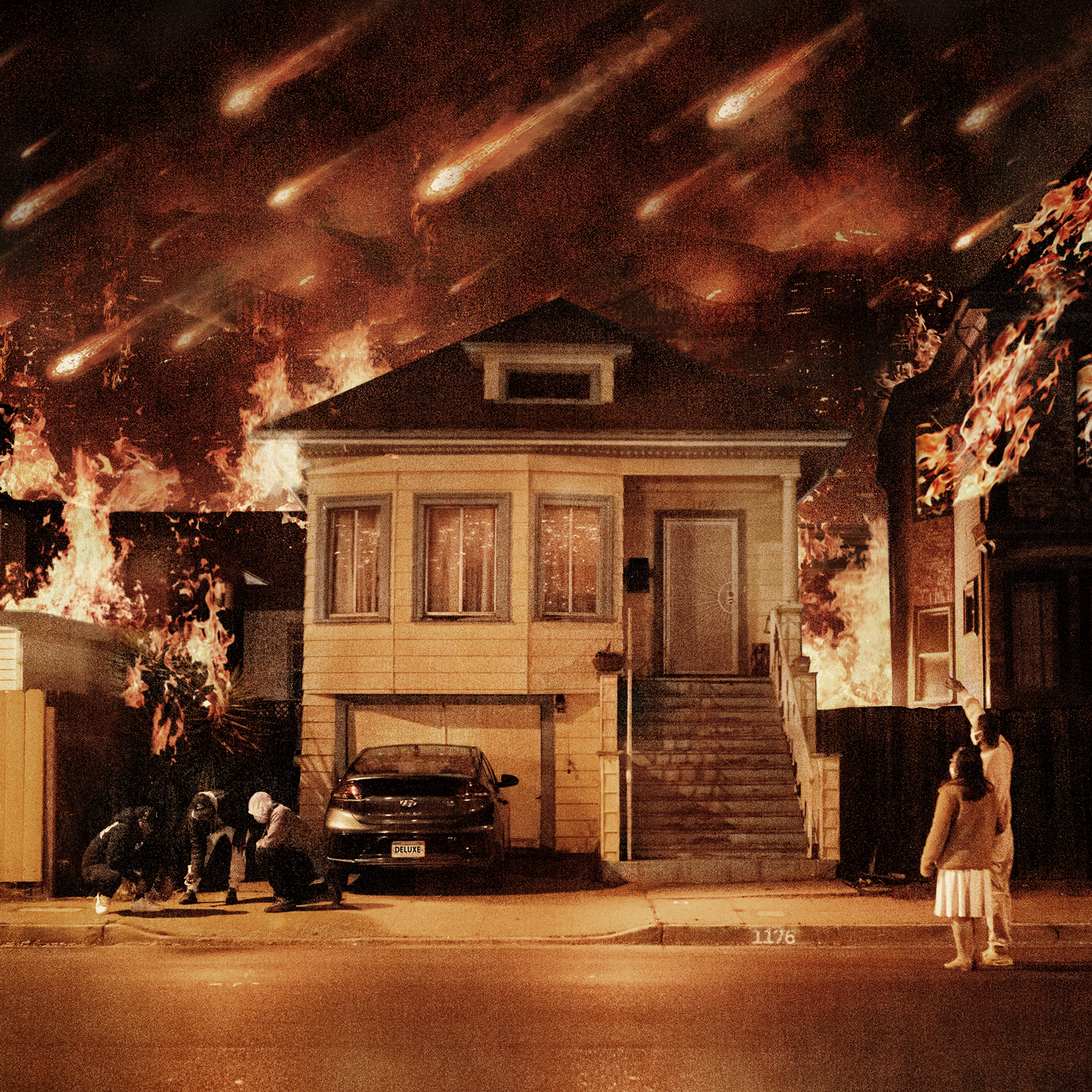 Featured photo courtesy of Paul Middleton & Guapdad's Instagram. Explicit music video below:
Watch the original music video below:
Also check out the winner of our #HowManyChallenge contest, Itz Julius, where he created his own verse and music video directed by Marlo Alvarado Custodio:
Guapdad 4000 & !llmind teamed up with MYX to create the "How Many" challenge as a callout to all artists, DJs & producers for the #howmanychallenge utilizing the beat created by GRAMMY award winning !llmind & song by Guapdad to create their own special videos.
The top 5 chosen are Balisong, DJ Cheesy, Itz Julius, L Rey & Tanikala. You can vote one of these artists daily 1/day here at www.myx.global/votehowmany starting Monday 3/29 at 12A PST ending 4/2 11:59P PST. The top 3 will be reviewed by Guap & !ll to choose one grand prize winner to win $500 and exclusive 1176 merch from the duo.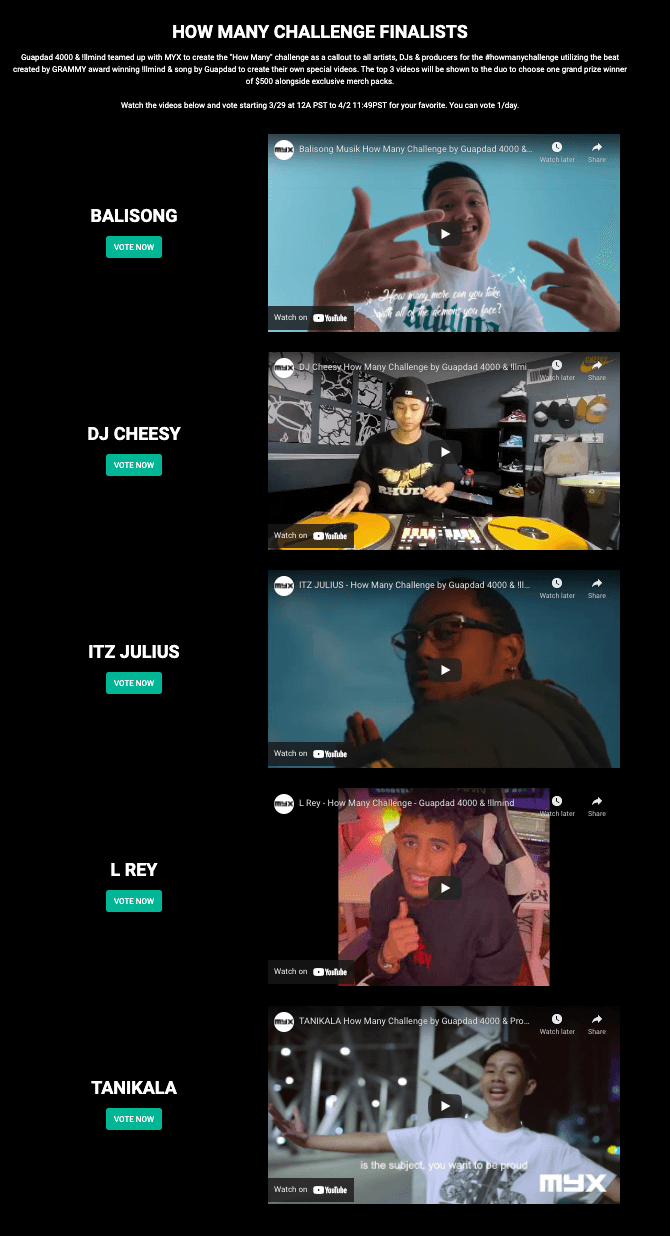 Kuya Guapdad 4000 & !llmind announced their #HowManyChallenge on MYX calling out the best of the best artists, rappers, producers, singers, dancers & creatives around the world to create their own #howmanychallenge videos on YouTube, Instagram, Twitter, kumu & TikTok using the hashtag.
The top 5 will be placed on www.myx.global/howmanychallenge for voting and Guap & !ll will be choosing a winner from the top 3 voted to win a #Guapdad4000 & #Illmind exclusive merch pack while being featured on their social media channels with thousands of followers.
HOW TO ENTER:
Download the instrumental here on MYX:
Get creative by making your own verse in any language, covers, dance covers & more. You can find the Guapdad 4000 "How Many" lyrics here.
Try to keep the phrase "How Many" at the chorus like Tanikala did below.
Fill out the form below with a link to your video uploaded to YouTube, Instagram or Facebook.
You can watch the original version in the music video below for "How Many" directed by FilAm Creative Director, Chris Simmons.
RULES:
Videos must be minimum of :30 and no longer than the length of the song.
Any type of negative or hate speeech will not be tolerated and will be disqualified.
Top 10 videos will be revealed on 3/22 for voting until 3/26. Top 3 videos will be shown to !llmind and Guapdad 4000 for choosing one lucky winner for a $500 cash prize and exclusive fresh merch from Guap and !ll.
Let's see those bars, dance moves, singing covers & any other creative visuals. Stretch those creative juices and create custom verses using just the phrase #HowMany in your videos! Check out the Tagalog lyric video for "How Many" below:
Can't wait to see what you guys do! Tanikala killed it and set the bar high so let's see what you got. Guap's album "1176" drops on Lola Appreciation Day 3/19 where he will release the future hit "Chicken Adobo" & users will be encouraged to post photos of their Lolas with #mahalkitalola & #chickenadobo.
A select number of winners will win $500 for their Lolas, an Asian Journal feature and a TV commercial with their Lola alongside Guap and his Lola airing on TFC (The Filipino Channel) & MYX – the biggest Filipino Global TV networks, reaching millions worlwide.