After being a professional dancer on ABC's Dancing with the Stars, Fil-Am Cheryl Burke took her final bow this season. She danced an exceptional salsa with two of her favorite professional dance partners, Pasha Pashkov and Louis Van Amsetl.
She's been on the show since she was 21 years old on its debut many years ago. In her announcement, she thanks the crew, fans, and her DWTS family for sticking by her side through her highs and lows. Cheryl looks forward to the next phase of her career and expand her commitment to mental health advocacy and podcasting. She also shares that dance will always be a part of her.
Watch her farewell dance on the popular dance show!
Cover Photo Credit:
It's been a big week for choreography and creative Brian Puspos. He just released his latest track, "Celebrate" just in time to celebrate his own wedding to digital creator, Aja Dang in a beautiful beach view wedding. The pop track speaks on how excited he is to have the time of his life from now until forever. In a way, the track is to celebrate their love and the future they'll have together. Listen to the full track now!
To also help celebrate with Brian and his new bride, Aja were a couple of familiar faces like his fellow Young Lion, Ian Eastwood and fellow creator Timothy Chantarangsu. It was so nice to see a reunion with these OGs and of course it wouldn't be a party without some insane dance choreography. Luckily for us, Timothy was able to share some of the shenanigans that went on behind the scenes. Cheers to the newly married couple and by the looks of it, they kept the celebration going all night long.
Cover Photo Credit: Brian Pupos Instagram
This weekend, Easter Sunday debuted for the first time to the public but the red carpet premiere at the TCL Chinese Theater brought out some of your favorite Filipino creatives in entertainment. Check out who showed up and came out to this historical premiere for Jo Koy 's first major theater release.
The feel good comedy hits home with many Filipino families although some of its portrayal of life in the States is heightened for comedic purposes. In this love letter to the Filipino-American community, stand-up comedy sensation Jo Koy stars as a man returning home for an Easter celebration with his riotous, bickering, eating, drinking, laughing, and loving family. 
Friends and family showed their support of the film especially those known in the Filipino community. Members of the Jabbawockeez came out to celebrate like Rynan Paguio, Joe Larot, Phi Nguyen but also professional ballroom dancer, Cheryl Burke. Others who came to be part of the historic moment are Timothy Granaderos, Anna Maria Perez de Tagle Kline, Patrick Starr, Paris Berelc, Ginger Gonzaga, Siena Agudong, and The Filharmonic among many more. The movie is about family and although there might not always be a blood relation, Filipinos always support each other.
Make sure to catch Easter Sunday now playing.
Cover Photo Credit: Sthanlee Mirador
The multifaceted dancer, Gabe De Guzman takes his skills back onscreen as he was a guest choreographer recently on So You Think You Can Dance All Star. The Fil-Am actor, dancer, musician is helping this season's contestants in making sure they'll be able to perform their best. Another Fil-Am who's also part of this All Star season is season 16 contestant, Bailey Munoz. The two friends tag teamed this week as it became a full circle moment.
This was the first time Gabe presented his work on the show as a choreographer alongside many talented artists. The experience was surreal as he watched the show growing up and to now have a direct impact was something he was grateful for. Gabe stepped into this role and definitely shared with the world his insane talent.
Cover Photo Credit: Gabe De Guzman Instagram
The Jabbawockeez are back at the NBA Finals! The masked men took center court during halftime of Game 5 of the finals and hyped the crowd up at the Golden State Warrior's home court at the Chase Center in San Francisco, California. The group took their performance all over the court and hyped the crowds up with tracks from E-40, Digable Planets, and Jay-Z, who was sitting courtside at the game that day. Check it out below.
Golden State took the win that night, helping them take the lead in the series against the Boston Celtics. So who will come out the champs for 2022? We will have to wait and see this week but for now, let's enjoy this performance and if you missed P-Lo during halftime of Game 1, check it out below.
Cover Photo Courtesy of Jabbawockeez Instagram
Gold House just hosted its inaugural "Gold Gala," the largest gathering of top Asian and Pacific Islander leaders in the community. The Gala celebrated the 2022 A100 List, the absolute honor that recognizes the 100 APIs that have most significantly impacted American culture and society in the last year, and special awards honoring some A100 legends in the community.
Over a handful of Filipinos made it onto the prestigious A100 list this year, and even more, were present at the Gala. Celebrity Photographer and community advocate Sthanlee B. Mirador was there on the Gold Carpet, capturing guests as they made their way into the event. Check out some Filipino talents and leaders who helped celebrate Gold House's special night below.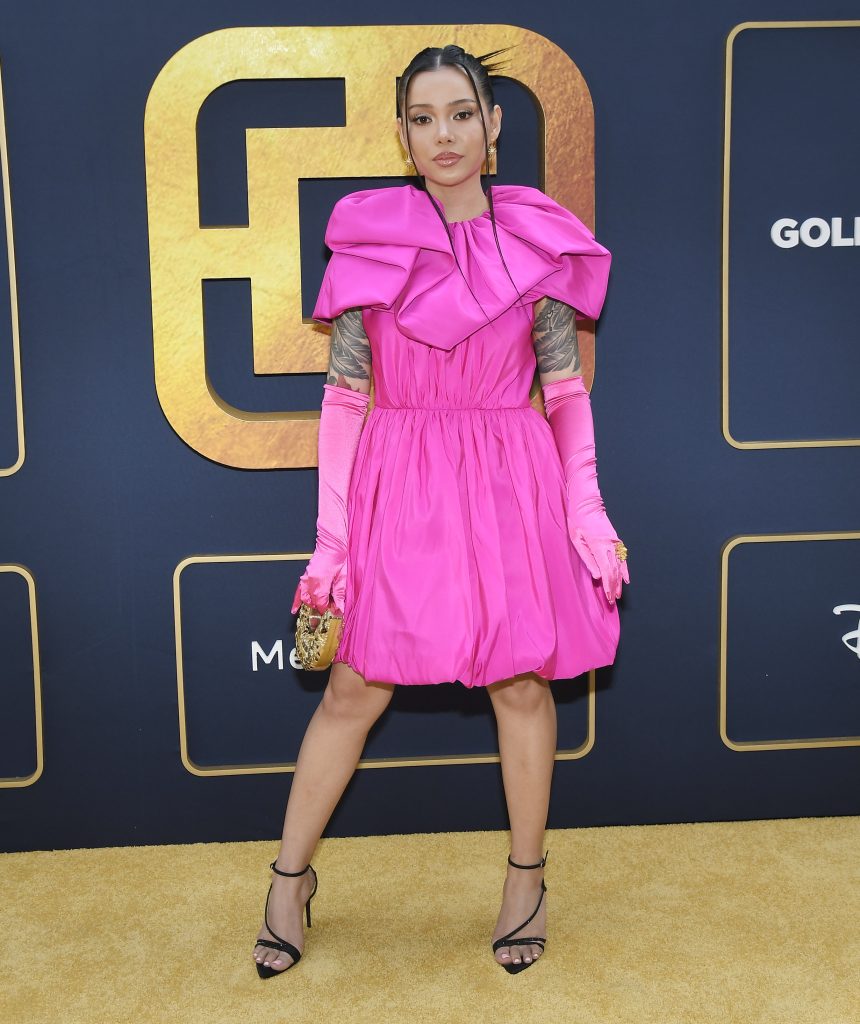 Over 500+ API celebrities, cultural leaders, and business executives attended this special night. The night's theme was "The New Gold Age," representing "unparalleled API brilliance and defiance amidst continued violence and racism against the community." In addition, the evening consisted of honoring the A100 list, Mindy Kaling accepting the A100 Legend award, and fellow A100 Legend Michelle Yeoh accepting the first-ever "SeeHer" award at the Gold Gala for defying gender stereotypes throughout her career.
During the gala, Gold House also unveiled some new initiatives which will help the organization continue to unite, promote, and invest in API creatives and companies. See some of their new initiatives below.
Unity March: in partnership with Asian Americans Advancing Justice, APIAVote, and a dozen other major nationwide organizations, Gold House announced a historic slate of policies and a convening event in Washington, D.C. on June 25, 2022.
Gold Storybook: Gold House launched the definitive guide and resource hub on authentic API portrayals in media, based on years of cultural consultation expertise with every major studio, streamer, and network. The guide was created with support from key partners like The Walt Disney Company and features additional resources through work with SeeHer, P&G, and more.
#WriteHerRight AAPI: SeeHer and Gold House also announced a major partnership to develop a guide focused on the importance of increasing accurate portrayals of AAPI women and girls in advertising and entertainment.. A number of studios and networks, including AMC Networks and Paramount, are committed to participating in the guide, which will launch later this year.
Gold House Venture Network: on the heels of launching its $30M fund, Gold House Ventures, Gold House announced a new vehicle for executives, cultural leaders, and founders to invest in sought-after venture deals and procure prominent Board Director and Advisor positions.
Gold Rush Accelerator Food & Beverage and Women Tracks: as part of their community-leading accelerator, Gold Rush (whose alumni have raised $400 million+ in follow-on capital), presented two new tracks that provide funding, promotion, and distribution to culinary and women founders in partnership with Panda Express and Julia Gouw, respectively.
Photos and Cover Photo Courtesy of Sthanlee B. Mirador
Top Class: The Rise To P-Pop Stardom is the newest talent search survival show that aims to form the next male Pinoy pop band. With KZ Tandingan named as a singing mentor, it's only right that the show tapped an A-list dance mentor as well.
Filipino-American singer/dancer Brian Puspos has been named the official dance mentor for Top Class: The Rise To P-Pop Stardom.
"It means more than anybody could imagine. Although I am from the USA, I am a proud full-blooded Filipino, and I am so honored to be a part of making history and finding the next P-POP stars. To represent dance at such a high level and to be a proud Filipino on a platform like this is a dream come true," says Brian.
Brian's resume as a dancer is as accomplished as they come. As a choreographer, he has worked with household names in music such as K-Pop group BTS, Chris Brown, Justin Bieber, and more. He also boasts two top 3 finishes in America's Best Dance Crew with SoReal Cru (second season) and Mos Wanted Crew (seventh season.) Puspos was also awarded "Male Choreographer of the Year" by World of Dance in 2012 and 2014.
Check out an official message from Brian Puspos below and stay tuned for more news on Top Class: The Rise To P-Pop Stardom!
Cover Photo Courtesy of Brian Puspos Instagram
Filipinos came in style to Coachella Valley this year, whether it was checking out the LIVE performances at the festivals or mansion hopping to the various lounges and house parties in the desert. See a list of some of our favorite outfits below. Fill out the form and let us know who YOU think had the best outfit or was had Coachella style that you would wear as well. Everyone that submits an answer will be automatically entered to win tickets to an upcoming MYX virtual concert so you can have your own Couch-ella at home!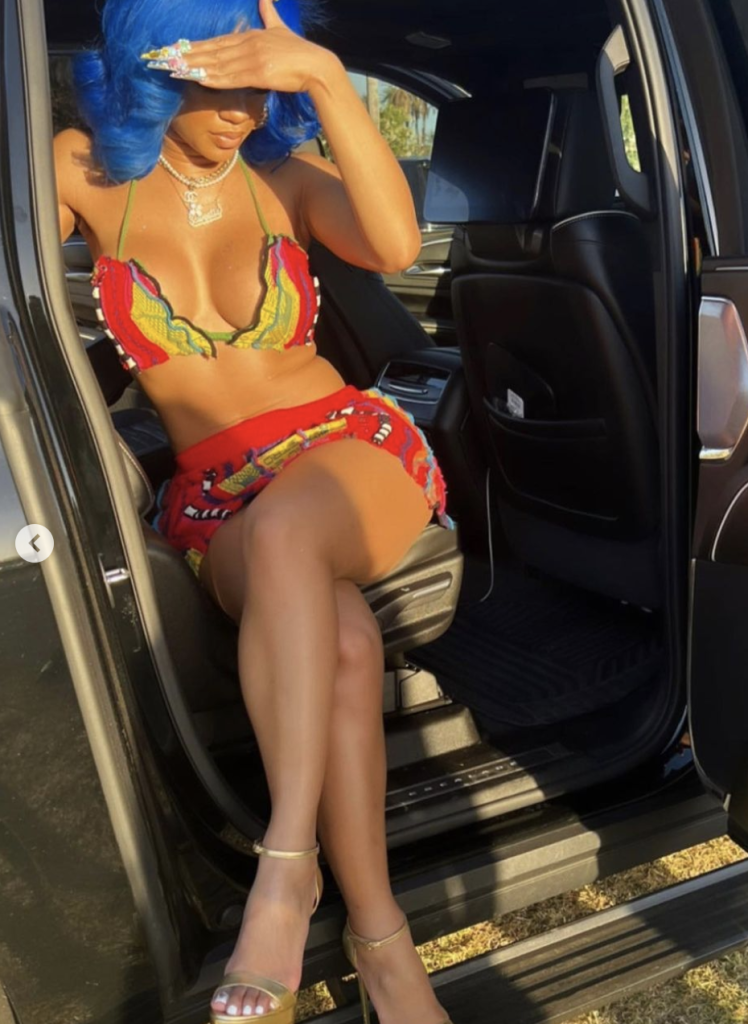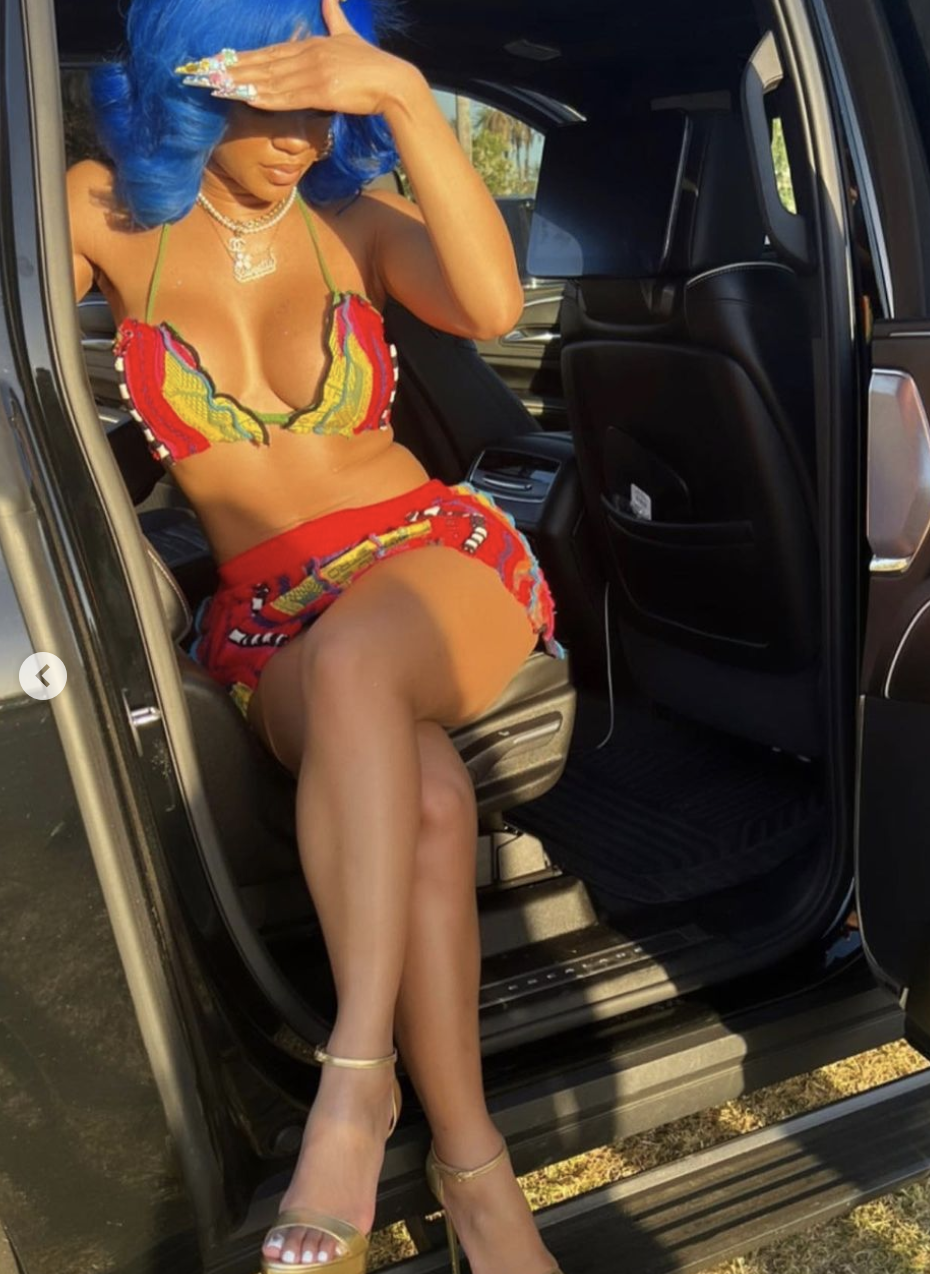 Cover Photo Credit: Vanessa and Stella Hudgens
The surprise is out, So You Think You Can Dance alum and Fil-Am Bailey Muñoz is joining the Wildcat family in the upcoming season of High School Musical: The Musical The Series. His entrance into the series means there'll be at least two Filipinos representing in Season 3 with Olivia Rodrigo. With the season just wrapped, fans can expect more details about the season soon.
Bailey has been dropping hints about his involvement in the series by posting photos with other cast members like showrunner Tim Federle, Frankie Rodriguez, Joe Serifini, Dara Renee, and more! Not much has been revealed about his character, but fans can bank on seeing his dancing skills on-screen.
Season 3 of High School Musical: The Musical The Series takes the Wildcat crew to summer camp away from East High. Fictional Camp Shallow Lake has the gang visiting California staging a production of Frozen. Not only will fans hear their favorite songs from Frozen, but get ready to also hear tunes Camp Rock and more from the franchise.
No word yet on when the new season is releasing, but expect it to be sometime this year!
Cover Photo Credit: Bailey Muñoz Instagram
Youtube creator and dancer Nianna Guerrero teams us with P-pop group SB19 for the first ever Crosswalk Performance in the Philippines. The tag team takes inspiration from James Corden's Crosswalk Concert segment from The Late Late Show. Watch how the two creators go from rehearsals to blocking and then taking the show to the streets of Bonifacio Global City (BGC).
Nianna and SB19 perform in between red lights in the middle of the BGC streets to the songs of Pagsibol's "What?" and "Bazinga" and the 2019 hit "Go Up." Check out how much fun they had while entertaining a growing crowd.
Cover Photo Credit: Nianna Guerrero Instagram
As we dive in and celebrate Women's History Month, we've compiled a list of a few Filipinas who are making an impact in the YouTube space. They've been creating content we all enjoy and showing us just how capable and strong females are. Here are some of our favorite accounts, from Kim Chiu to Megan Batoon, and Liane V. These are only a few of the amazing women within this space. We would love to hear who some of your favorites are so tweet, comment, and share some of your faves on our social accounts @myxglobal.
Kim Chiu - Whether she's traveling, showing us her latest workout, or her latest outfit, she's sure to always bring the positive energy.
Andrea Brillantes - From make up tutorials to showing us a tour of her newly built home or doing the latest social media challenge, Andrea is one of your favorite Gen Z artists who brings a smile to your day.
Kathryn Bernardo - She may be new to the Youtube space, Kathryn is giving us prime digital content. Everyday Kath is full of special guests visiting her studio and taking us on a food trip of some of her favorite Filipino foods.
Megan Batoon - From initially creating dance and choreography videos, we're now obsessed with her DIY videos and thrifting her latest fits. She inspires us to take on a renovation on our own. Who says women couldn't handle power tools?
Liane V - She just slays in everything she does. Liane V helps us decide what to wear, how to do our hair, and how to strut to have a good day. She shows us self-care 101 and how possible it is to take care of ourselves every day.
Hannah Kathleen - If you're looking for an inspirational creator with loads of insight about life, career, and relationships then she's your gal. She may still be young, but her vlogs, podcasts, and 1-1 chats with her audience all say she's wise behind her years.
Heart Defensor Telagaarta - The beauty and fashion content creator has been giving us some of the best tips since 2010. Now, she's ventured to vlogs about cooking Filipino foods to ideas for decorating your space and showing her favorite hauls.
Niana Guerreror - Get your groove on with Niana as she shows you the latest dance crazes and moves. Also, get adventurous with her as she tries different foods from her travels.
Pamela Swing - Need a good lifestyle vlog and just an easy channel to binge? Pamela is your gal! Get to know her and her aesthetic through her videos.
Nisa Nuggets - Initially, she takes us through her life as a nursing student but now we get to follow her on her adventures throughout the Philippines. We may not know her real name, but we do know she knows the best food spots on the islands.
Don't get us wrong, we definitely love High School Musical or High School Musical The Musical The Series but wouldn't it be awesome to see The Filharmonic and a majority Filipino cast take over an episode or maybe even just a scene? Well, here is a proof of concept via The Filharmonic and Kumu!
A newly released "Filharmonic Friday" takes us on a one-shot music video experience with Ella Mai's Boo'd Up, Usher's My Boo, and DJ Ghost Town's My Boo, featuring dancers from UCLA's Samahang Modern!
Cover Photo Courtesy of The Filharmonic Facebook